The Winnipeg Jets have some decisions to make come the end of the year and the beginning of the 2021 offseason. Whether it be trades, free agent signings, or drafting, it is an important time of year for a now "veteran" team.
For the first couple of seasons that the Jets returned to Winnipeg, they were considered a team who is in a rebuild. Over the years, they have done a great job and have now gone into "win-now mode" for hopefully years to come. It started with their acquisition of Paul Stastny to centre the second line, and they have now seen Pierre Luc Dubois also join that elite group of forwards.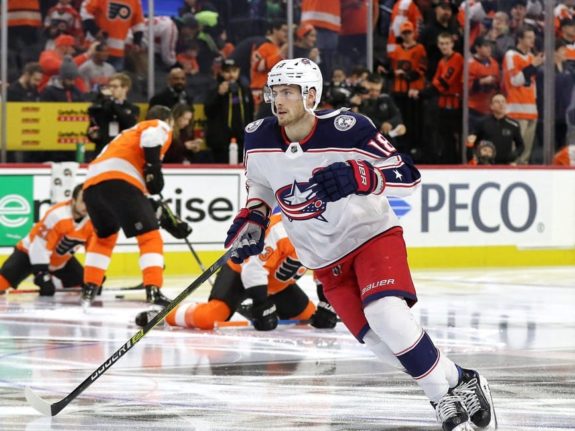 This article takes a look into the near future of the Jets and discusses what unrestricted (UFA) and restricted free agents (RFA) need to be taken care of by general manager Kevin Cheveldayoff.
Neal Pionk
This is ultimately priority number one for the Jets due to the lack of top-four talent on the blue line and Pionk's growth into that. Since being traded along with a first-round draft pick from the New York Rangers for Jacob Trouba, he has been a great addition to the blue line. He put up 45 points in 71 games last season and has a total of four in the first six games of the 2020-2021 season.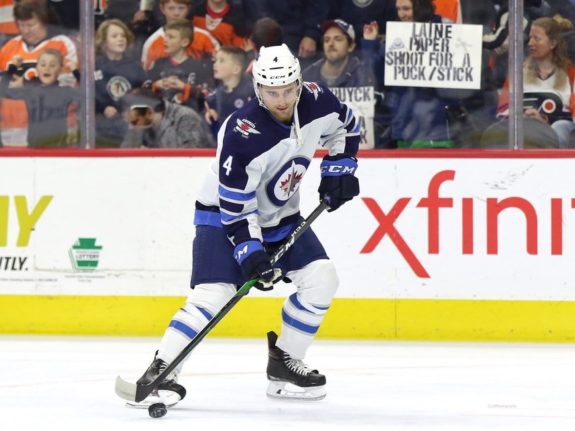 It is not just Pionk's offensive ability that causes him to be an asset for the Jets, but also transition in the defensive zone. When Pionk gets the puck in the defensive zone, he almost always makes a beautiful, crisp breakout pass to a streaking winger. A player like him makes very few turnovers each game, something a coach loves to see.
He is an RFA, which means that the Jets have first priority to sign him, which they should. I see the organization signing him to a five to six-year deal worth a total of $5 million a year. This would make him the second-highest-paid defensemen on the Jets behind Josh Morrissey.
Paul Stastny
Stastny is a player who I see the Jets moving on from, ultimately because of the youth they have coming up. The Jets traded for him this past offseason and took him as a player to use until rookie Cole Perfetti is ready to perform in the pros.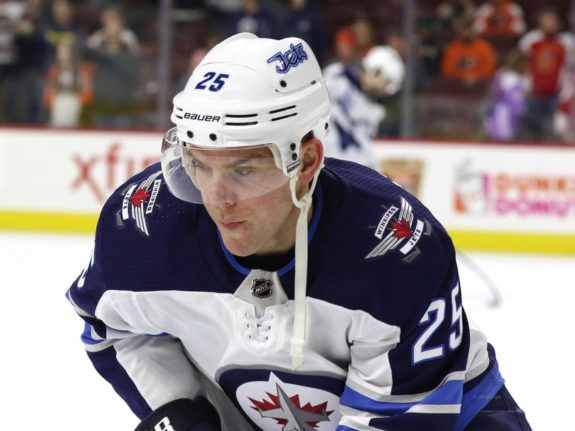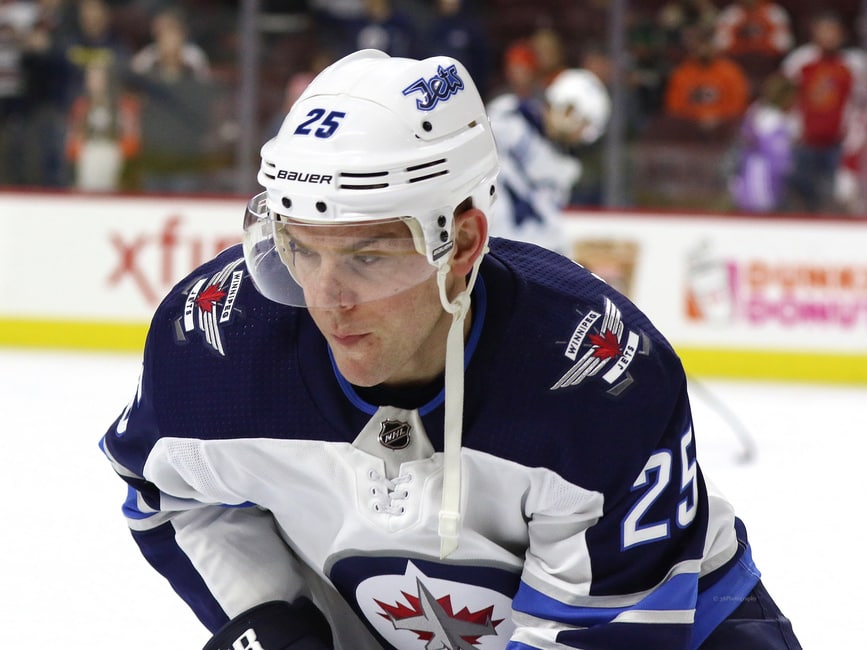 Due to Perfetti and his progression, I don't see the Jets re-signing Stastny unless they believe that the former is not ready. After a great World Junior Championship tournament for Canada, Perfetti looks like he is progressing well and will hopefully play for the Manitoba Moose of the American Hockey League.
If the Jets decide that they want to hang on to Stastny for another season because of his veteran leadership and playmaking ability, I could see his contract being a one-year deal worth just north of $3 million.
Andrew Copp
Copp has really shifted a new gear this season so far and will look to get paid at the end of the season. He has put up five points in six games and has played on the second line alongside Stastny and Nikolaj Ehlers.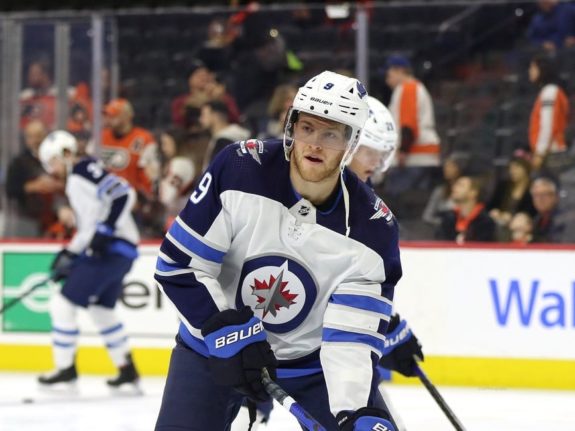 Copp brings a very North American style game to the Jets with his intensity in both the offensive and defensive zones. He is always hard on the puck and is a very tough player to play against. The only problem here is that I can see him being picked up by the Seattle Kraken in the 2021 Expansion Draft.
If the Jets decide to sign the future RFA, he will most likely be looking at a three or four-year deal at around $3.5 million a year. It's a steep price to pay, but it could end up being a steal of a deal if the Kraken don't snatch him up.
Adam Lowry
Who knows what is next for Adam Lowry and his future with the Jets. He could also be one of those players that the Kraken decide they want to take in the expansion draft.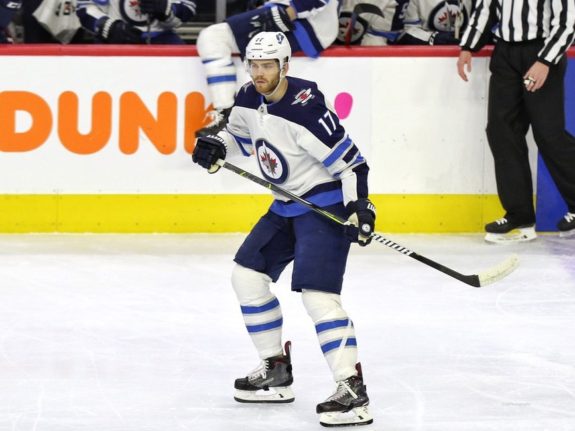 Lowry is your prototypical third-line centre. He is a big body who is not afraid to throw around his weight and can put up a few points every now and then as well. The main positive with his game is the fact that he is a very reliable in winning faceoffs.
I can see Lowry signing back with the Jets due to the fact that his dad, Dave Lowry, has recently signed a contract to be the assistant coach with the Jets. If he does sign, I see his contract adding up to a little bit less than Copp's. This being because he has a little bit less offensive ability than the versatile Copp.
Mathieu Perreault
After his north of $4 million per year contract comes to an end at the conclusion of the season, Perreault's time with the Jets is likely done. He has had a solid career with the organization, but due to the youth the team has coming up, he is running out of room in the lineup to secure a spot.
This is one player that I actually want the Jets to bring back this offseason, but only if it is on an inexpensive contract. The guys love him in the locker room, and he plays with his heart every time he touches the ice. Players like him don't come around too often.
Jets Have A Lot of Opportunity
The Jets have many decisions to make when the end of the season comes up. What do you guys think the Jets should do with all of the players mentioned above? Should they be signed, or should they be let go?
---
---
Hello my name is Isaiah Wagner and I am from Winnipeg. I am currently a Winnipeg Jets writer for The Hockey Writers. I am very excited to share my passion about hockey and the Jets with you!