As the Winnipeg Jets prepare to kick off what promises to be an unprecedented season, expectations are high for a team that fell short in last year's playoff bubble. Following injuries to Mark Scheifele and Patrik Laine, the Jets were quickly ousted by the Calgary Flames, continuing their growing streak of playoff disappointment.
Heading into the offseason, there were plenty of questions about what management needed to do to improve the team. Laine seemed unhappy in Manitoba, Josh Morrissey and Neal Pionk were in desperate need of assistance, and there was still a gaping hole in the top-six left by long-time Jet, Bryan Little.
While some may say that general manager Kevin Cheveldayoff could've and should've done more, the Jets look better today than they did at the end of last season. The return of Paul Stastny will shore up the 2nd line, adding Derek Forbort should stabilize the blue line, and bringing back Dylan Demelo provides Morrissey with a respectable, stay-at-home partner.
Despite Winnipeg's front office avoiding the coveted "big splash" that many fans seemed to be hoping for, it isn't all bad news. On top of the new faces at Bell MTS Place, the Jets seem to be giving their top prospects an opportunity, as they look to inject youth into their lineup.
With that being said, here are three potential breakout candidates as the Jets prepare to make a run at the North Division crown.
Jansen Harkins
Harkins has flown under the radar during his brief NHL career, which is surprising given that he's found success at every level he's played. A 2nd round pick from 2015, has paid his dues, splitting nearly eight full seasons between the Prince George Cougars (WHL) and the Manitoba Moose (AHL) before he earned a spot in the Jets lineup.
The franchise leader in points for the Cougars, Harkins split the 2019-20 campaign between the Jets and the Moose, averaging a point-per-game in the AHL en route to earning a full-time role with the Jets in the second half of the season.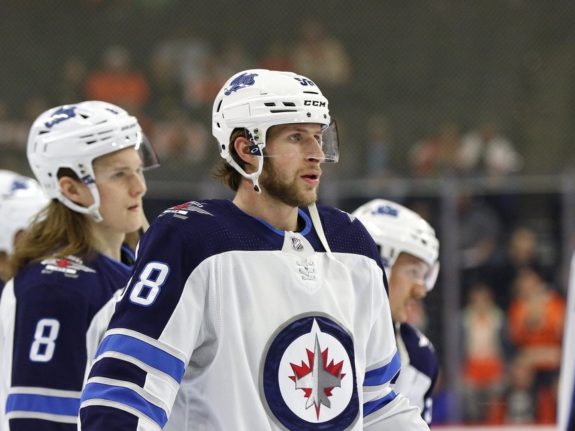 Following a respectable performance in the playoffs, with a goal in three games, expect Harkins to take the next step in his first full season with the big club. Drawing comparisons to David Krejci, Harkins' physical presence and two-way ability provide a steady contrast to the rest of Winnipeg's forwards.
With the Jets' top-six occupied by household names, Harkins should slot in nicely as Winnipeg's third-line centre, providing a gritty, more in-your-face style of play. Possessing a knack for playmaking and an impressive release, he could find himself with more responsibility as the season continues.
Dylan Samberg
"We had a lot of faith coming into the year. We think this young man is going to be a really strong player for us" (from 'Dylan Samberg gets promotion at Winnipeg Jets training camp,' Global News, 01/11/2021). That's what Jets head coach Paul Maurice had to say about Samberg being added to Winnipeg's main group at training camp, a glowing review for a player who has yet to see any action in the NHL.
---
Latest Jets Content:
---
In what was clearly a precursor of events to come, Samberg earned a spot on Winnipeg's taxi squad and should find himself in the lineup at some point this season. While the Minnesota native is ranked lower than Derek Forbort and Tucker Poolman on Winnipeg's depth chart, Samberg seems ready to put his first entry-level year to good use.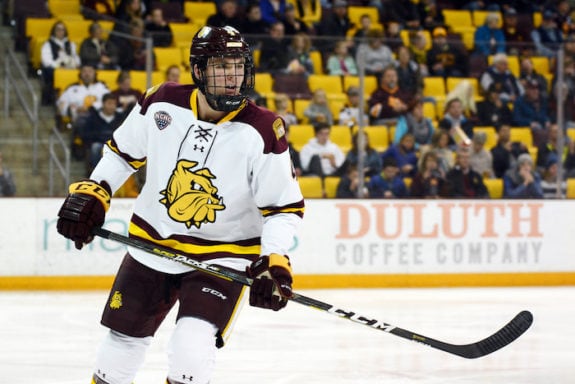 What does this mean for one of Winnipeg's top prospects? Well, it could mean plenty of things. Yes, not making the official opening night roster must be disappointing, but being named to the taxi squad brings the former standout from the University of Minnesota-Duluth one step closer to making his highly-anticipated NHL debut.
Samberg's talent and upside are just too valuable to keep off the ice for an entire season. At 6-foot-4, well over 200 lbs, and after being utilized in high-leverage roles during his time in the NCAA, Samberg has the pedigree to hold his own in the NHL. Given how many names were penciled in on the Jets' blue line last season, expect Samberg to earn his shot at some point.
Sami Niku
This season seems to be "the year" for Sami Niku. After an injury-riddled, inconsistent 2019-20 season, the former 7th-round pick has finally established himself as an NHL regular, cracking the Jets' opening-night lineup following an impressive training camp (from 'Defenceman Niku putting rough year behind him as he works to crack Jets lineup,' Winnipeg Sun, 01/06/2021).
"I'm feeling good and I'm healthy and I'm really happy to be here," Niku said following Day 2 of camp, a promising sign for the 24-year-old who's set to begin his fourth season in a Jets uniform.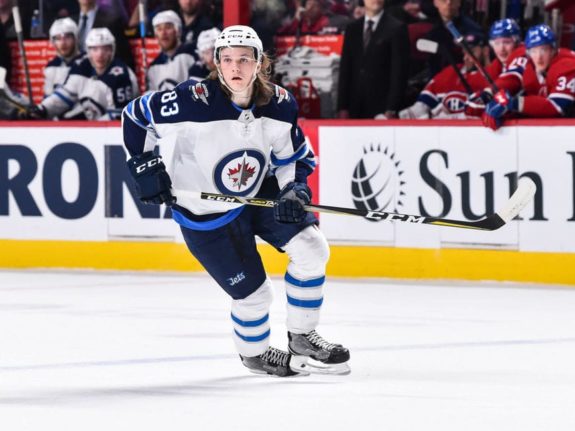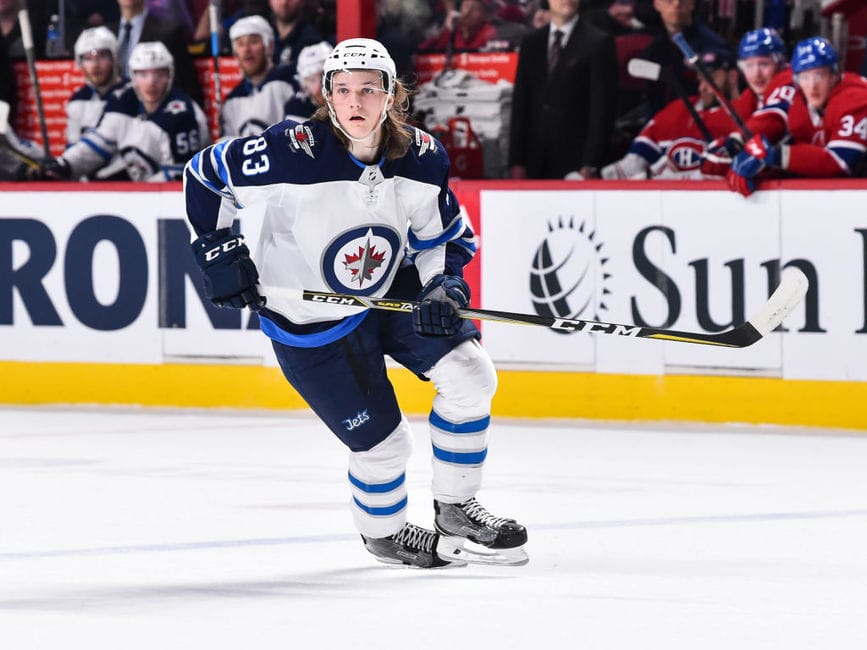 Fresh off of signing a two-year contract extension, Niku's confidence seems to be at an all-time high. With the ability to play both sides, run a power-play unit, and contribute offensively, his presence not only bolsters the team's depth but also gives the Jets a legitimate, top-six option on a nightly basis.
"I've got lots of time for Sami Niku and he's right on a nice path. He's gonna be in our lineup for the Winnipeg Jets this year. If he takes off while he's in there, he'll get to hang on to that job. He's in the top 8."

– Paul Maurice
While Maurice's statement pretty much sums up Niku's role, another thing to keep in mind is that he would have to clear waivers to join Winnipeg's taxi squad or report to the AHL. Since it's almost guaranteed that the Jets won't expose the 2017-18 AHL Defenseman of the Year, Niku is here to stay, a welcome sign for Jets fans and management alike.
A Season Unlike Any Other
With the Jets set to begin their 2020-21 season on Thursday night against the Calgary Flames, Harkins should be the only name on this list to make the opening-night lineup. While Samberg and Niku may be further down on the depth chart, it doesn't mean that the two won't have an opportunity to showcase their talent in the NHL this season.
As it stands, the Jets are trying to inject some of their young assets into the lineup, a move that has everyone excited. While the trio of names mentioned above may not change the digits on the scoresheet, they are worth keeping an eye on as they look to make an impact in all facets of the game.
Who did I miss on this list? What impact will these players have this season? Let me know in the comments.
Currently a sport media student at Ryerson University in Toronto, Josh Kim is a freelance photographer and journalist with The Hockey Writers. Having worked within the ECHL, PWHPA, and OHL in a variety of content-based roles, Josh has been working in sports for the past 5+ years and currently finds himself working with Ryerson athletics as a sports photographer. With The Hockey Writers, Josh chases feature stories while also covering the Winnipeg Jets, the World Juniors, and the NHL Entry Draft. While hockey continues to be his main focus, Josh is also a fully credentialed WNBA writer and the host of the Get Your Head in the Game podcast, which emphasizes the connection between mental health and sport. If you're interested in seeing a full display of his work, if you've got a story tip, or just want to get in touch, please find Josh's socials linked below his articles and visit his website: joshkimphoto.com