As a fourth-round pick at the 2015 NHL Draft, there was little hype for Mathieu Joseph's selection by the Tampa Bay Lightning. While it was clear that he was a talented forward, it's impossible to project a mid-round pick becoming a nightly NHL starter.
Yet, after his selection, Joseph built a resume that Tampa Bay couldn't ignore. Throughout the 2017-18 season, he led the Syracuse Crunch in scoring, posting 53 points for the Lightning's AHL affiliate. With this season under his belt, he then went on to earn a starting role with the franchise out of training camp for 2018-19.
During his rookie season, Joseph topped even the most optimistic expectations, posting 13 goals and 26 points in 70 games played. Utilizing his speed and skating acumen, he looked like he would continue to be a perfect player for the Lightning's bottom-six for years to come.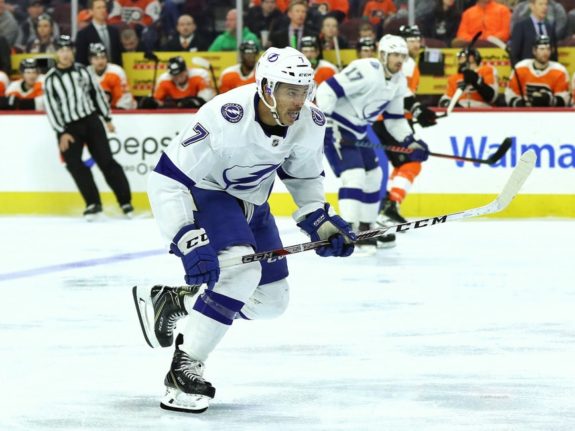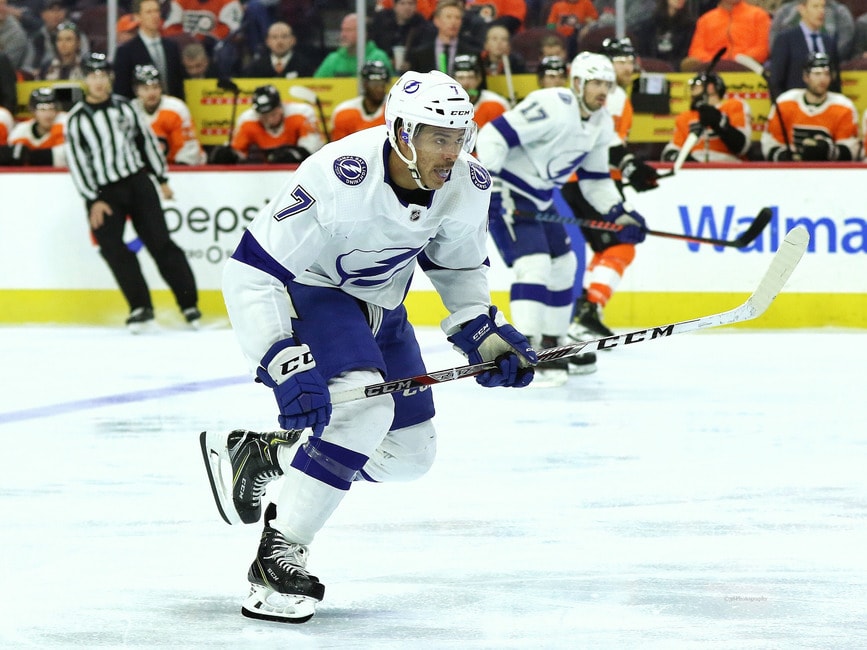 However, Joseph's sophomore outing was less pristine. He struggled with consistency which led to his eventual demotion back to the AHL. While he acted as an occasional call-up, his future with the Lightning was unclear, even as he spent the entire 2020 NHL Playoffs in the bubble without playing in a single game.
Related: Which Lightning Players Miss Out on the Cup?
Despite this sophomore slump, the Lightning still believed in Joseph enough to re-sign him to a two-year, one-way contract in the 2020 offseason. While this was far from a long-term deal, it showed that there was a place in the franchise for him and that he could earn a starting role right out of training camp once again.
Joseph Earning His Ice Time With the Lightning
While the 2020-21 season may still be young, Joseph has taken this opportunity to heart. He's started the season off strong, scoring two goals in his first three games, despite playing less than nine minutes each night.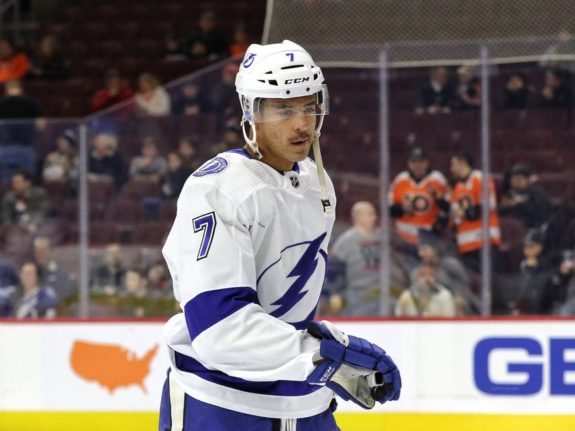 Even if this scoring pace is unsustainable, the more important part of Joseph's start to the season is how he has looked while on the ice. Throughout his sophomore season, he was a step behind at times, causing him to chase the game.
Related: Lightning That Got Away: Seth Jones
This hasn't been the case in his first three games this season. He is utilizing his speed and awareness to slow the game down, allowing him to avoid those bad plays that players make when they are trying to do too much.
Sure, this is a small sample size, but it is the kind of growth that you hope to see from a young player. Joseph learned from a tough season and has improved his game in meaningful ways that should allow him to stick around in Tampa Bay for, at the very least, the rest of the season.
Joseph Can Force Lightning to Give Him More Ice Time
However, if he continues to play as well as he has, Joseph will draw more attention to himself. As said by Lightning head coach John Cooper:
"When you're making plays like this, you're forcing the coach's hand to play you a little bit more."
As a franchise with deep forward talent, it will be difficult for Joseph to move up in the Lightning's line-up. What Cooper may mean by this, however, is that the fourth-line could see a bigger overall role for the team.
This line saw major changes throughout the offseason, with Mitchell Stephens taking over the center position for Cedric Paquette after he was traded. This move, along with Joseph earning a starting role on the right-wing, led to some questions of how these young players would fit alongside veteran Pat Maroon.
Related: The Lightning & Pat Maroon Are a Really Good Fit…For Now
So far, all three players have found chemistry together, forming a line that is equal parts size and skill. Sure, they may not have the same hitting ability as fourth lines in the past, but they are fast enough to cause havoc while chipping in needed goals.
If they continue to play well, you will likely see Joseph on the ice more and more throughout the season. While he may not get into a top-six role, he still could take on ten-plus minutes of ice-time each night, which is a big improvement over where he was at just a season ago.
---
---