The Edmonton Oilers have officially signed forward Kris Versteeg to a professional tryout (PTO), creating an intriguing battle for third-line minutes for training camp. Versteeg has a real chance at making the Oilers opening night roster and the signing increases the pressure on Nail Yakupov, who has struggled throughout his career with the Oilers.
Related: Oilers Sign Versteeg to PTO
Versteeg, 30, is coming off a 38-point season split between the Carolina Hurricanes and Los Angeles Kings. A consistent 30-point scorer, he signed with SC Bern in Switzerland this summer, but insurance issues negated the deal and Versteeg found himself on the market again. A versatile forward, he can play all forward positions with a nose for the net. He scores the gritty, garbage goals that Edmonton has struggled to produce in recent years. He also does well with net-front scrambles.
A decent two-way game will come as a relief for head coach Todd McLellan who grew tired of the Oilers inabilities to play without the puck. A smaller forward by NHL standards, he's still managed to have a relatively successful career. He'll help an incumbent Oilers forecheck.
Versteeg Will Push Puljujarvi & Yakupov on RW
Looking at the Oilers current depth chart, Milan Lucic is penciled in with Connor McDavid and Jordan Eberle on the top line. McDavid enjoys playing with Eberle, and the latter focused his summer training on his shooting. Benoit Pouliot has some chemistry with Ryan Nugent-Hopkins. Patrick Maroon is a decent depth power-forward and was impressive last season. He'll slot in with Leon Draisaitl, unless McLellan moves Draisaitl to the second-line RW spot (speculated by Oilers insider Jack Michaels). The fourth-line is likely Matt Hendricks, Mark Letestu, and Zack Kassian.
Related: McCurdy Breaks Down Versteeg Signing
The biggest question marks heading into the season revolve around Jesse Puljujarvi and Nail Yakupov. At 6'3″ 200 pounds, Puljujarvi has solid puck-handling skills and a quick release. He's also extremely agile and has quick acceleration. Puljujarvi took the 2016 World Junior Championships (WJC) by storm when he scored 17 points in seven games, leading Finland to a gold medal. He was named tournament MVP over fellow countryman Patrik Laine, who went second overall to the Winnipeg Jets. He'll be a solid addition to the Oilers top-six.
| | | |
| --- | --- | --- |
| LEFT WING | CENTER | RIGHT WING |
| Milan Lucic | Connor McDavid | Jordan Eberle |
| Benoit Pouliot | Ryan Nugent-Hopkins | Jesse Puljujarvi |
| Patrick Maroon | Leon Draisaitl | Nail Yakupov |
| Matt Hendricks | Mark Letestu | Zack Kassian |
| Iiro Pakarinen | Anton Lander | Jujhar Khaira |
Perhaps some should try and lower their expectations on Puljujarvi, as many 18-year olds in today's NHL average between 30-40 points. Hindsight would show that the Oilers have rushed several top picks into their lineup, and each of them has had their early struggles. Remember he's eligible to play in the AHL similar to what Mikko Rantanen (Colorado, 10th overall – 2015) did last year. Another top pick, Rantanen was named AHL Rookie of the Year after posting 60 points in 52 games.
Then there is Yakupov, 22, who in four NHL seasons has failed to break the 20-goal mark and scored a career-low eight goals in 2015-16. After Eberle, there is a considerable drop-off in point production on the right-side. The enigmatic Russian has seen his stock decrease dramatically and was left off his national team at the 2016 World Cup. Yakupov was protected with zone starts and second unit powerplay minutes under McLellan last year and has reached a crossroads with the Oilers. A restricted free agent (RFA) this summer, Yakupov carries a digestible $2.5 million cap hit, but without increasing his point production, the Oilers will be in tough to find a fair and equitable trade.
Training Camp Will Be Interesting to Watch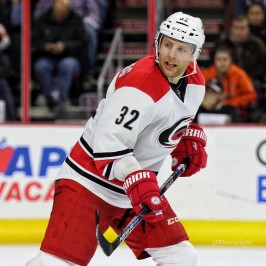 Versteeg is a two-time Stanley Cup winner (2010, 2015) and the Oilers seriously need a consistent veteran scoring presence in their top-nine. There are too many questions regarding their offense entering 2016-17 — it was ranked 26th in the league last season and had 368 man-games lost. A majority of those games were lost to players in their top-six. Edmonton enters the year healthy but will need to increase their place in the standings by 17 points to make the playoffs. That means winning at least eight or nine more games. A healthy lineup, plus some consistency, will help the Oilers move into that direction.
Yakupov has been unreliable thus far, and Versteeg puts a lot of pressure on him for that third-line right-wing position. Arguments can be made for Yakupov's usage, but it's been four years. He's had chances in the top six but has failed to capitalize on any opportunities. Puljujarvi is more likely to start in a top-six role over Yakupov because Edmonton is higher on him. The only way it sees Puljujarvi out of that role is if Yakupov outperforms him in camp, Draisaitl is moved to the right side, and Puljujarvi is forced to the AHL.
Related: Lander's Last Year with Oilers
Related: Draisaitl Moving to RW, Richards Offered PTO?
Versteeg has proven to be a more consistent scoring forward than Yakupov throughout his career, and he just offers the Oilers more than his counterpart when he doesn't have the puck.
It'll be interesting to see how training camp shakes out and if the Alberta-native Versteeg can earn himself an NHL contract with the Oilers. He has the intangibles and ability to do so with the current depth chart on the right side.