After nearly three years of false starts in Seattle's attempt to lure the NHL and NBA to town, a fast track toward a new Seattle franchise appears to be underway.
Last Friday, NHL commissioner Gary Bettman discussed the subject of an NHL franchise in Seattle during the Associated Press Sports Editors (APSE) commissioners meetings. While tacitly reaffirming the league's interest in Seattle, his comments made it clear that a ready-to-go arena plan was a "must" in order for the league to give expansion serious consideration.
If an investment group headlined by New York Islanders part-owner Ray Bartoszek and former NBA players Bill Russell and Fred Brown has its way, the timetable toward granting Seattle a franchise may be formalized soon.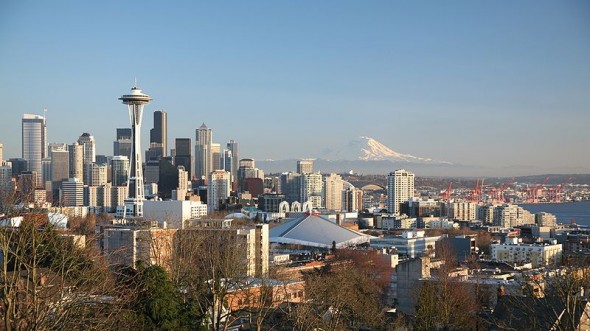 The process toward building a Tukwila arena has begun
The city of Tukwila (population: 19,800) is a fifteen minute drive from downtown Seattle, just off the 405 freeway and very near Sea-Tac airport. Reports have confirmed that Bartoszek's Connecticut-based RLB Holdings Sports and Entertainment filed for a "zoning code interpretation request," the first step in the process of building an arena.
One drawback: the initial site is relatively small (about five acres). However, additional land would certainly be acquired over time in order to create an entertainment complex sufficient to draw trade shows, conventions and other revenue-generating events to the area. One big plus: it would be adjacent to the Sounder train station, allowing it to draw from both Seattle as well as the south Puget Sound region.
The city of Tukwila issued the following statement on the subject:
The City of Tukwila was approached in January of 2014 by developers looking for potential sites for a multipurpose arena. It has been our understanding that Tukwila has been one of multiple sites in the region investigated for this purpose. As a retail and employment hub, with the largest shopping mall in the Pacific Northwest, the City of Tukwila has significant experience dealing with large-scale developments. While the City is supportive of building a multipurpose arena within Tukwila, there are many steps ahead for this project (SeattlePI.com).
Bill Russell and Fred Brown would be partial owners of the franchise
Although the prospects of an NBA franchise in Seattle over the next few years are remote, the credibility and sports-savvy that Russell and Brown add to the equation is significant. The involvement of basketball legend Russell and local hero Brown not only add further substance to the investment group, but should help to hasten the NBA's eventual return.
It should be reiterated, however, that the process has just begun:
"This is the very early stage," said Bartoszek to ESPN.com. "It's a routine request in the early stages of a potential real estate project." (Yahoo Sports)
A Tukwila arena could be shovel-ready quickly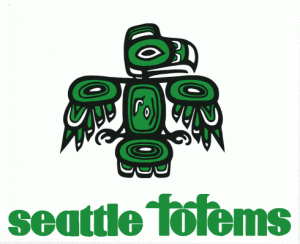 Unlike Chris Hansen's SoDo proposal, the Bartoszek arena project would be 100% privately financed, eliminating the need for the type of complex political process Hansen has had to endure. Thus, assuming the Tukwila city council is supportive, the necessary steps could be completed by the end of the year.
Due to the NHL's rumored interest in expansion, a fast track is critical. The Board of Governor's meetings in June may see some sort of an announcement regarding a potential franchise in Seattle as well as Las Vegas. Although the downtown Seattle site is considered superior by most, the fact remains that although the window for the NHL in Seattle is open, it may close before Hansen's project can obtain final approval. Bartoszek's requires far less red tape to get across the finish line.
Social media's reaction
Predictably, reactions on Twitter were generally positive:
Coming from North? Take busses DT tunnel, off King St, from South? Ride from FW P&R or Kent Station busses. #NHLSeattle #NHLtoSeattle 2/2

— smashmode (@smashmode) April 28, 2015
Hell-to-the-yes! #NHLtoSeattle https://t.co/bUah8x7mWo

— SeattleKings (@SeattleKingsNHL) April 27, 2015
https://twitter.com/InsiderSteve/status/592827293057294338
What do you think? Is this the real deal, an effort to put pressure on Seattle politicians to re-work the MOU, or something else entirely? Leave your comments below or send to @McLaughlinWalt.
Walter McLaughlin is a Los Angeles Kings correspondent for The Hockey Writers. He is an avid sports fan, having followed the Kings since living in L.A. in the mid-1970's, as well as suffering through Seattle sports teams' general futility. He has a Bachelor's degree in Finance and has worked in community banking for over 25 years, specializing in SBA loans. He is married and has two daughters.