For Tampa Bay Lightning General Manager Julien BriseBois, and the entire organization, there has been one mission all offseason:
Get younger and cheaper.
It's a mission created out of necessity as the Lightning have once again found themselves in a difficult cap situation, a situation only made worse with the recent extension of defenseman Mikhail Sergachev. And with contract extensions still needed for forward Anthony Cirelli and defenseman Erik Cernak, the Lightning will need to make some moves to create some much-needed cap space.
And there's only one way to do that, by getting younger and cheaper.
The Lightning, however, have had issues doing so this offseason. They've been unable to make any cap-clearing trades, including for Tyler Johnson, who they waived, only for him to clear waivers and end up back with Tampa.
It's not like the Lightning have been quiet about their desire to trade players from their Stanley Cup-winning team. Only four players were listed as, "untouchable," at the beginning of the offseason, those players being Victor Hedman, Andrei Vasilevskiy, Nikita Kucherov and Brayden Point.
But with just under a month until the NHL's desired start date for the 2020-21 regular season, the time is now for the Lightning to make moves.
The question becomes, who do they deal and who do they replace them with?
Barre-Boulet the Best Replacement
There are a number of things the Lightning could do to create cap space ahead of the season.
They could trade a number of players, as they have looked into doing this offseason, with players such as Alex Killorn, Tyler Johnson, Ondrej Palat and Yanni Gourde being rumored to be trade possibilities. They could also look into releasing players, although there aren't many players that they could realistically release that would make enough of a difference to help the salary cap problem. Or if all else fails, they could ask players to redo their contracts.
But no matter who goes, there should only be one person who replaces them on the opening day roster, Lightning prospect Alex Barre-Boulet.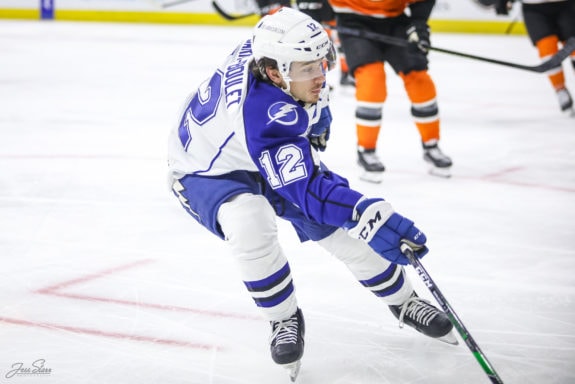 Barre-Boulet, an undrafted forward, currently plays for Tampa Bay's AHL affiliate, the Syracuse Crunch. He was one of the AHL's top players in the 2019-20 season, and is arguably the Lightning's best forward prospect.
The French-Canadian forward has pushed in recent seasons to make it on the Lightning's roster. He was considered to be a contender to make the Lightning's playoff roster ahead of the 2020 Stanley Cup Playoffs, but he missed the cut, keeping him from joining the Lightning in the Toronto bubble.
But while he hasn't been quite good enough to make it at the NHL level, he's been consistently fantastic at the AHL level.
Since entering the AHL in the 2018-19 season, Barre-Boulet has been one of the best forwards in the league. He finished sixth in the league in points in the his first season with the Crunch, tallying a total of 68, which included 34 goals, tied for best in the league with then-teammate Carter Verhaeghe. He followed that season up by finishing fifth in the AHL in points in 2019-20, as he scored 56 in a season that was shortened to 60 games for the Crunch.
The Next Tyler Johnson?
One player that Barre-Boulet could possibly be called on to replace is current Lightning forward Tyler Johsnon. Like Barre-Boulet, Johnson was an undersized, undrafted forward prospect that had a knack for finding the back of the net.
Johnson found success early on as he scored 60-plus points in both of his seasons with the Crunch before joining the Lightning.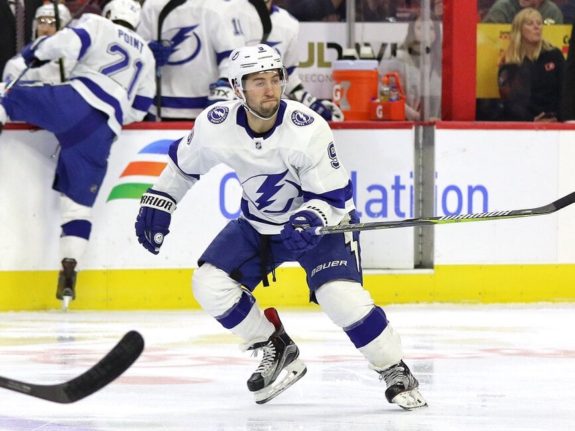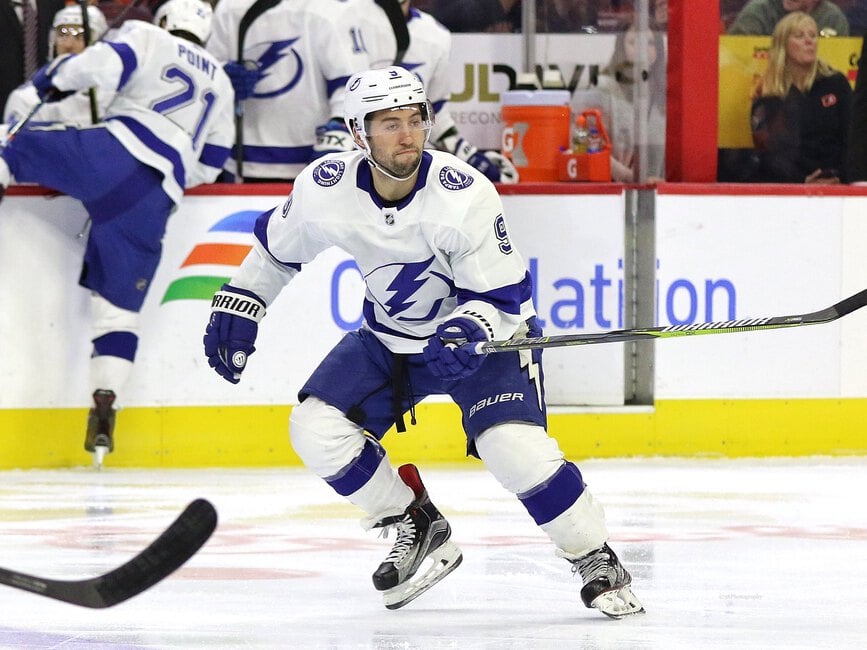 After seven very successful seasons in Tampa Bay though, Johnson looks to be at the top of the list of players that the Lightning might look to get rid of. Coming off one of his worst seasons statistically, Johnson is set to make $5 million per season for the next four years. And at the age of 30, Johnson isn't getting any younger.
And while the Lightning attempted to trade him earlier in the offseason, but failed, they should continue to look into moving Johnson, and his unfavorable contract.
Should the Lightning find success in moving Johnson, they have his perfect replacement in Barre-Boulet.
Barre-Boulet carries many of the same qualities Johnson did before entering the league. While he's considered undersized at just 5'10, he makes up for it with his playmaking ability. He has speed, agility and a capable shot.
Like Johnson, he too was undrafted and has something to prove. He's used his skillset to become a top-10 scorer in the AHL, like Johnson did, and has shown he has the tools to become a quality NHL forward.
So, should the Lightning move on from this Tyler Johnson, they should replace him with the next one in Alex Barre-Boulet.
---
---