In Nick Paul's seven years in Ottawa, he scored 29 goals for the Senators, with only two coming on the power play. His main role was to use his body to kill penalties and clear pucks. When the Tampa Bay Lightning traded for him in March 2022 to add depth to their third and fourth forward lines, they got way more than they expected. In less than two seasons (73 games thus far), Paul already has scored 21 goals.
---
Latest News & Highlights
---
Paul is still killing penalties, but now he's showcasing his versatility by scoring goals and moving up and down the lineup to fill roster voids. During the playoffs last year, Lightning coach Jon Copper expressed that Paul had been better than he expected, and a better skater than he thought (from 'Lightning need to find a way to keep Nick Paul,' Tampa Bay Times, 5/14/22).
Paul's Journey to Tampa
Born in Mississauga, Ontario in 1995, Paul played midget hockey for his hometown Mississauga Chargers before signing with the Ontario Hockey League's (OHL) Brampton/North Bay Battalion. In his first season, he scored 12 goals and 28 points. His physicality impressed the NHL scouts and he was selected by the Dallas Stars in the fourth round of the 2013 NHL Entry Draft. He played two more seasons with the Battalion where he added 112 points during the regular season. However, he really showcased his talent during the playoffs, where he scored 34 points in 42 games. In his final season, he helped his team make it to the Eastern Conference Final against the Oshawa Generals.

The Stars traded Paul to the Ottawa Senators in 2014 and he was assigned to their American Hockey League (AHL) affiliate in Binghamton. For the next several years, he would rotate between Ottawa and Binghamton before securing a permanent roster spot for the 2019-20 season. From there, Paul was determined not to be sent back to the minors and again, used his 6-foot-3, 223-pound frame to amass 353 hits and 132 blocks in his seven years with the team.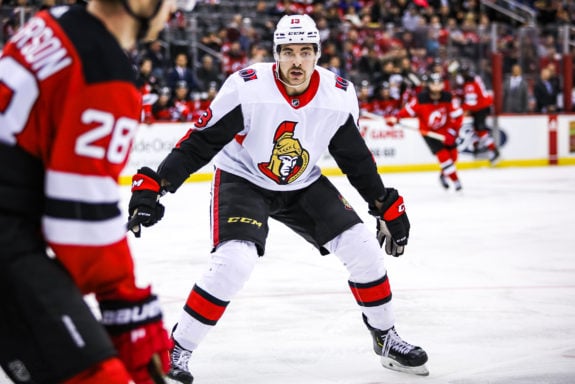 Then, unexpectedly, Lightning general manager (GM) Julien BriseBois traded away Mathieu Joseph and a fourth-round draft pick to acquire Paul from the Senators at the 2022 Trade Deadline.
Paul's Legacy Cemented Against Toronto
Having never played in the postseason, Paul made an immediate impact during the Lightning's playoff run in 2021-22 by scoring the team's only two goals in Game 7 of the first round against the Toronto Maple Leafs. His first experience in the postseason cemented his reputation as a tough, versatile player.
After the postseason concluded, BriseBois wasted no time in signing Paul to a seven-year, $3.15 million average annual value (AAV) extension.
Offense, Defense and Special Teams
It's hard to decipher if Paul is more valuable on the power play or the penalty kill because he is such a great two-way player. He often centers the number two power-play unit, which is currently ranked third in the NHL. In addition, he is fifth on the team with 16 goals, four of which are game-winners, and he has added 10 assists. He also helped the team stabilize their early season faceoff deficit by winning 53.6 percent of his draws.
Related: Grading Julien BriseBois' Biggest Trades as Lightning GM
On the defensive side, Paul has recorded 75 hits, which ranks him sixth on the team, and has 38 blocked shots this season. He also plays tough minutes on the team's penalty kill, which is averaging over 80 percent. What's equally impressive is his puck possession, as he has 40 takeaways and battles hard against the boards to provide scoring chances. He is averaging 16:35 per game, which decreased slightly when Anthony Cirelli returned from offseason surgery.
Future in Tampa Is Bright
On March 20, 2023, Paul will turn 28 years old and is still in the prime of his career. Ensconced in Tampa for the next seven years, his versatile playmaking skills may help the Lightning fill roster voids left by veteran players who are on expiring contracts or could become trade bait.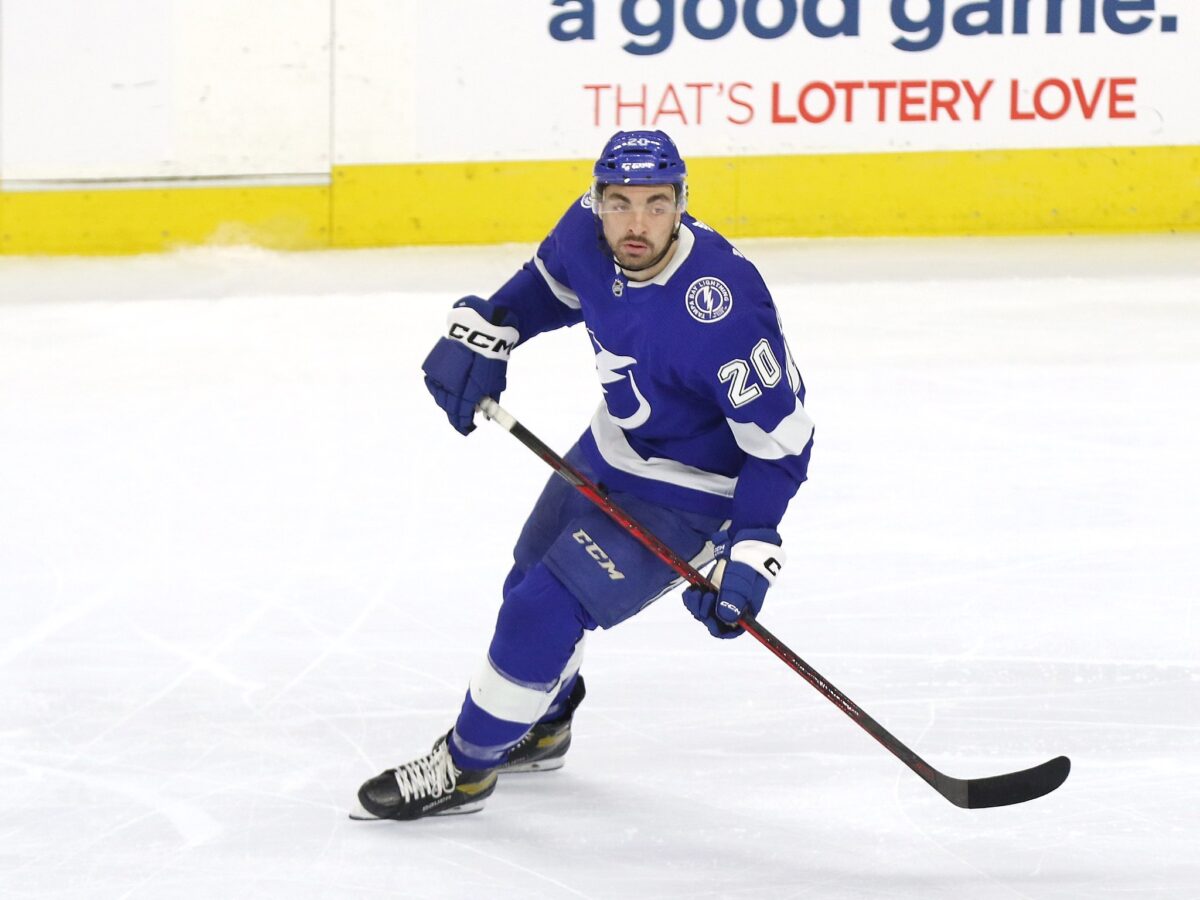 In an interview before being re-signed during the offseason, Paul expressed his desire to stay in Tampa. "I obviously love it here. Tampa is definitely a spot that I really enjoyed, and I liked the guys on the team" (from 'Ahead of free agency, Nick Paul expresses desire to stay with Lightning,' Tampa Bay Times, 6/28/22).
What is also obvious is that Paul has proven he is the Lightning's most versatile player who produces on offense, defense, and special teams.