Alright, Tampa Bay, the party's over.
Well, it will be in a month's time.
The NHL looks to be officially back, as it was announced on Tuesday by ESPN's Greg Wyshynski that the league is internally planning to begin the 2020-21 season on Jan. 13.
And with that begins the title defense season for the Tampa Bay Lightning.
Coming off the heels of a magical championship run in the two Canadian playoff bubbles, the Lightning will be looking to hold off the rest of the league and go for their third Stanley Cup championship. However, the road to a repeat is going to be extremely difficult.
As it is, the Lightning will be going into the season with a few changes to the roster thanks to their current cap crunch. What they may have to worry about more is how the upcoming season is going to be formatted.
Shortened Regular Season Following Wild Postseason
The 2020 Stanley Cup Playoffs were unlike any seen before. Following a postponement of the 2019-20 season that lasted nearly five months, the NHL sent 24 of their 31 teams to two separate Canadian bubbles to compete for hockey's holy grail.
Coming out on top was Tampa Bay. However, going through the grueling two month grind of a Stanley Cup run is difficult. And with every other team, outside of Dallas, having a longer offseason, and therefore more rest, the Lightning find themselves at a slight disadvantage heading into 2021.
The lack of offseason rest has led to many Stanley Cup winners having what is called a, "Stanley Cup hangover," the year after their championship. A shorter offseason, which gives players less time to recover from injuries, is just one of a few factors that have resulted in these hangovers. Championship-winning teams also tend to lose good players as they can't keep everyone and stay under the cap, much like the Lightning.
Also, players tend to spend the entire summer partying it up following a Stanley Cup championship. It would be a good guess to think that the Lightning could suffer from the same fate this upcoming season.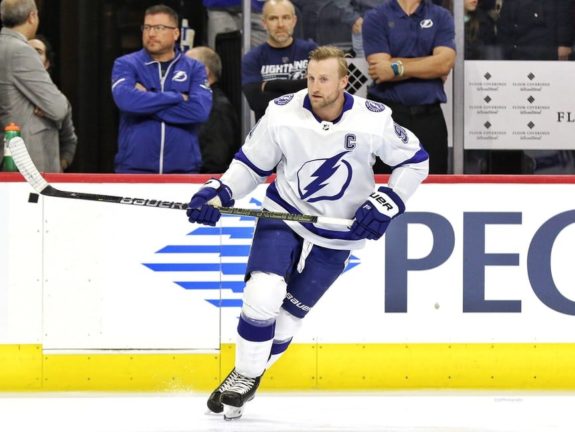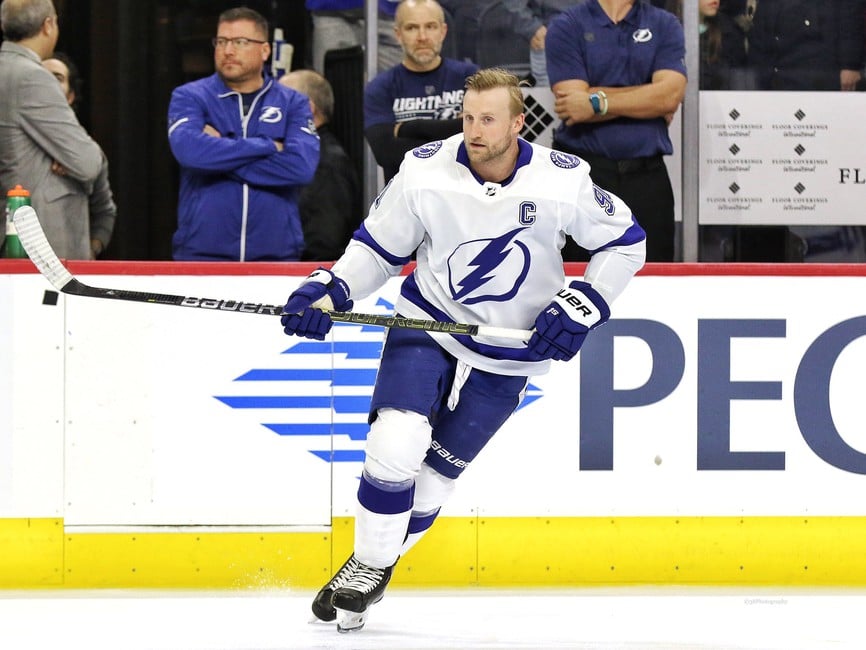 While many teams suffer from the slow start caused by a Stanley Cup hangover, many are able to dig their way out of it, as an 82-game season gives these teams plenty of time to find their game. However, the Lightning will not be afforded the same opportunity this season, as it was announced Tuesday that the NHL will be going with a 56-game schedule this season.
So, they better do everything they can to avoid that slow start.
Short Training Camp and No Preseason
Along with the news that the league is targeting a Jan. 13 start for the shortened regular season, it was also announced that each team would get a 10-day training camp with no preseason games.
As if a short offseason and a shorter regular season couldn't hurt the Lightning enough, they now have to go into the season with very little warmup time and no exhibition games to get their legs under them.
All this does is put Tampa Bay in greater danger of starting the season slow.
Very little rest and recovery time in the offseason, very little time to evaluate and put together the roster before the regular season, and very little opportunity to get meaningful time on the ice due to a lack of exhibition games could be a recipe for disaster for the Bolts.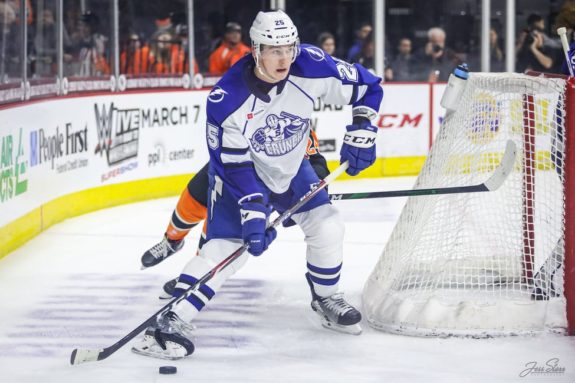 There's a reason why only one team in the last two decades (Pittsburgh Penguins) has won back-to-back Stanley Cup championships. There are so many challenges that a defending champion has to face following a Stanley Cup run. Add in all the difficulties presented this season due to COVID-19, and it would seem that the uphill climb will be even steeper for the Lightning.
Now, if any team is able to overcome these obstacles and win back-to-back championships, it is Tampa Bay. They are ridiculously loaded with talent all across the roster. They have promising prospects that look ready to take the next step. And to top it off they have incredible leadership from owner Jeff Vinik all the way down to the players.
This is a team that, on paper, has all the tools to make a run at another championship, and should be a favorite to win it all again. But they may have to overcome a bit of a hangover first.
---
---