It was 2004 when the Tampa Bay Lightning last hoisted the Stanley Cup. The lineup then was stacked with talent, The offense included Vincent Lecavalier, Martin St. Louis, Brad Richards, and Cory Stillman, among others, and Dan Boyle and Pavel Kubina were standouts on the blue line. Between the pipes, goalie Nikolai Khabibulin was a monster, stopping everything that was thrown his way throughout the postseason (which earned him the nickname 'Bulin Wall).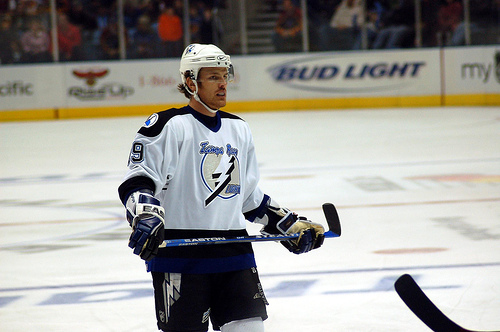 They also had a stellar head coach in John Tortorella. It was the perfect combination in every aspect of the organization.
Related: Martin St. Louis, the Little Big Man
Sixteen years later, the names have since changed, but team is just as strong. In fact, it's electric. The Bolts still have solid depth throughout the lineup and Jon Cooper has emerged as one of the best head coaches in the league. The Lightning have been primed to finally try and clinch that second Cup in their history, and for the first time since 2015, they will have an opportunity to do just that.
There is only one team in their way, and that is the Dallas Stars, another team with only one Cup championship to their name. Who will claim that second title? Here are what Tampa fans can learn about their Stanley Cup Final foe.
Different Faces Stepping Up
When fans think of the Stars, the main faces who come to mind are Tyler Seguin and Jamie Benn. Benn has been with the club since he was drafted by them in the fifth round (129th overall) in 2007. Seguin, meanwhile, was dealt to the Stars in the summer of 2013 in a blockbuster deal with the Boston Bruins that sent Seguin, Rich Peverley, and Ryan Button to Dallas for Loui Eriksson, Reilly Smith, Matt Fraser, and Joe Morrow.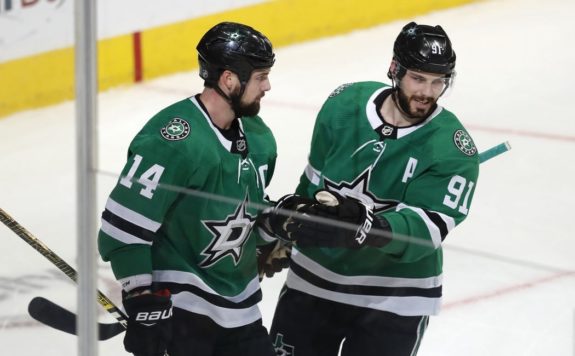 While Seguin and Benn have been two of the most talked-about players on the Stars, new names have taken over who help provide stability, especially in the 2020 Playoffs. Forward Denis Gurianov, selected by the Stars in the first round in 2015 (12th overall), has nine goals and eight assists in 21 games. He is only 23 years old.
Another player who has emerged is Alexander Radulov. While he is not a younger talent like in Gurianov, Radulov was signed as a free agent in 2017 and has done a pretty good job as a complementary forward in the lineup. In three regular seasons with Dallas, he has posted the following numbers:
2017-18: 27 goals and 45 assists for 72 points in 82 games
2018-19: 29 goals and 43 assists for 72 points in 70 games
2019-20: 15 goals and 19 assists for 34 points in 60 games
Despite falling off a little this season, he has made his presence known in the playoffs. He has eight goals and six assists for 14 points in 21 games.
Veteran leadership was also added last summer when the Stars brought in two skilled players from California in Corey Perry (from the Anaheim Ducks) and Joe Pavelski (from the San Jose Sharks). Pavelski has been a consistent contributor, notching nine goals and five assists in 21 games this postseason. Perry hasn't put up as much production, tallying two goals and four assists, but is still a player the younger names can look up to.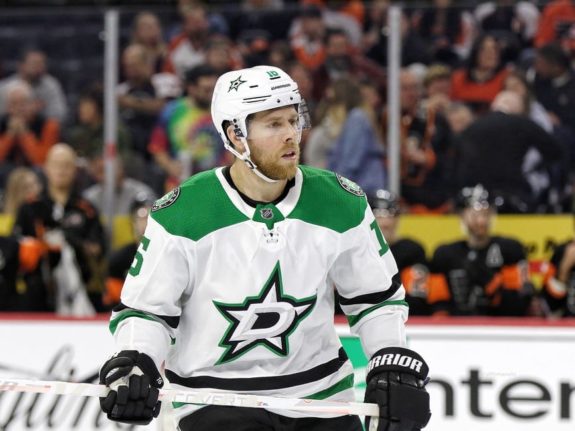 The Stars have been successful scoring by committee. Different players are making a difference at different times, and the same players are not relied on in every game. Seguin only has two goals and six assists in 20 games. He has not looked like vintage Seguin offensively, yet the Stars found a way to make it to the Stanley Cup Final for the first time since 2000.
The Lightning are going to have to use their defense to give it all they have and wear down the offensive Stars talents. Tampa Bay defensemen Victor Hedman, Ryan McDonagh, Mikhail Sergachev, and Kevin Shattenkirk are well-known for their offensive contributions from the blue line, but they will have to help shut down the Dallas forwards as well.
Other defensemen like Braydon Coburn and Zach Bogosian are more physical and are used to playing that style. A physical game will wear on the Stars and can give Tampa an advantage, especially as each game progresses.
Putting the D in Dallas
The rookie who will run the show for the Stars for many years is 21-year-old Miro Heiskanen. He was selected third overall by the team in the 2017 Draft and is gradually becoming the cornerstone defenseman he was projected to be.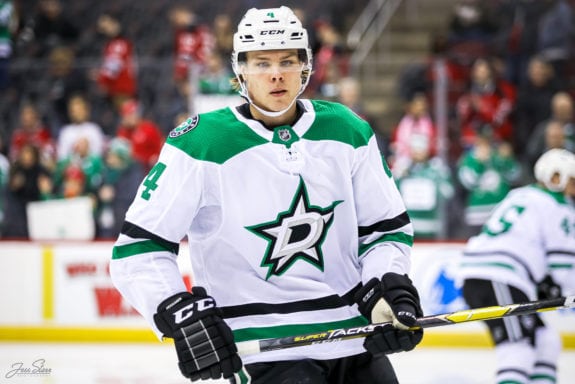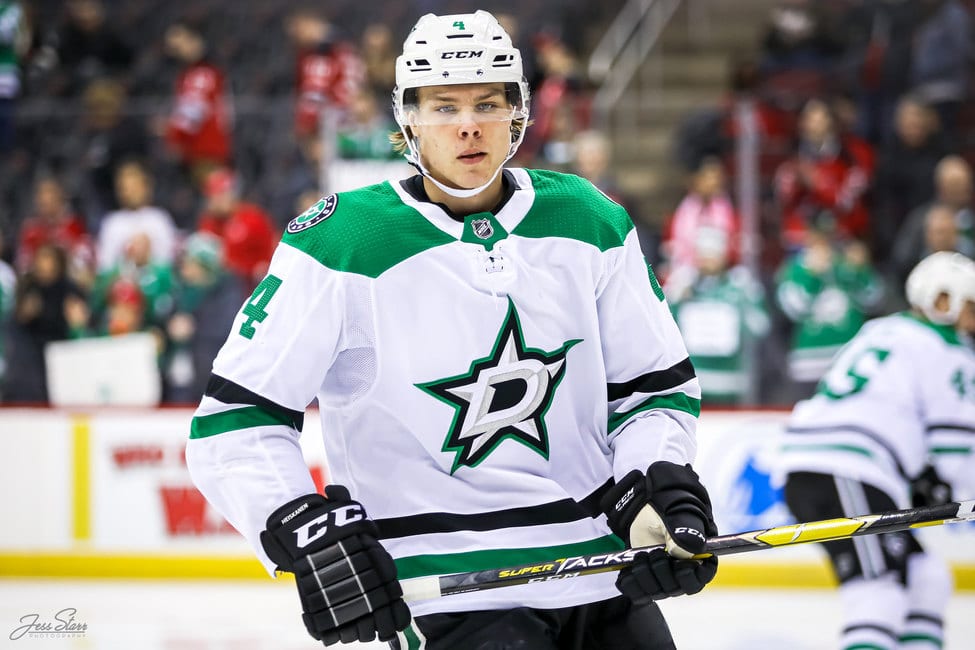 He has put up the following regular-season numbers since entering the NHL:
2018-19: 12 goals and 21 assists for 33 points in 82 games
2019-20: 8 goals and 27 assists for 35 points in 68 games
He has also led the Stars in point production in the postseason. In 21 games, he has five goals and 17 assists. He has been impressive and has been a leader on a backend filled with experience. The rest of the Stars' defensive lineup includes John Klingberg, Jamie Oleksiak, Esa Lindell, and Andrej Sekera. They are an older core, but still provide stability.
The Lightning offense has done a great job of making opposing defensemen pay, and they will try to do the same against the Stars. They have a lot of depth and know how to take advantage of mistakes.
The Islanders had great defensemen on their roster in the Eastern Conference Final series against the Bolts. They iced players like Ryan Pulock, Devon Toews, Nick Leddy, Scott Mayfield, Adam Pelech, and Andy Greene for most of their run. But the Lightning scored enough to knock the Isles out of the postseason in six games.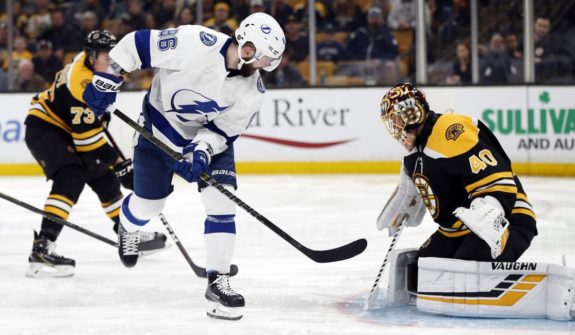 It is not just Tampa's forwards who have been beating defensemen and successfully scoring important goals. Their defense also jumps in on the offense. The Bolts can fire from all cylinders and are not afraid to tee up the puck from anywhere. Their defense has 13 goals in the playoffs.
Unlikely Hero in Net
Stars goalie Anton Khudobin has been a backup for most of his NHL career and has often bounced between the NHL and the AHL. He has also suited up for are the Minnesota Wild, Bruins, Carolina Hurricanes, and the Ducks, and was always slotted in behind a Tuukka Rask (Boston) or a Fredrik Andersen (Anaheim).
Khudobin was originally brought in by Dallas in July of 2018. He was expected to be the backup behind former Lightning goalie Ben Bishop, who is still in the Stars' lineup. Sometimes it is a matter of opportunity, and the 2020 Playoffs were the right time for Khudobin to make an impact. With Bishop hurt, he skated into the starting role and has been spectacular in the playoffs; he's considered a candidate for the Conn Smythe Trophy as playoff MVP, and he's earned it.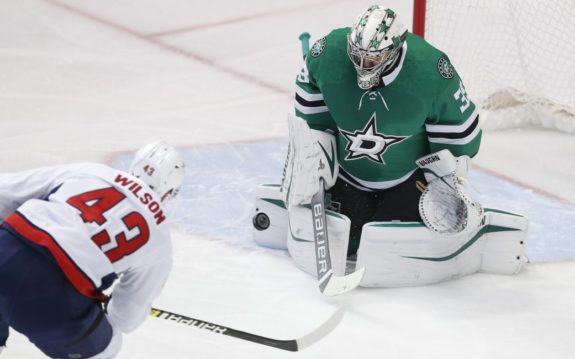 He has started 18 games in the postseason with a 12-6 record. His save percentage (Sv%) is .920, while his goals-against-average (GAA) is 2.62. He has been the team's defenseive backbone, and the Stars would not be four wins away from another Cup championship without him.
Some Tampa Bay fans might have wanted Andrei Vasilevskiy matched up against his former teammate in Bishop, but Khudobin has been a force to be reckoned with. The top Lightning scorers will have to be on their game including Brayden Point and Nikita Kucherov. They are peas in a pod scoring-wise and can give opponents fits. In 19 postseason contests, Kucherov has six goals and 20 assists, while Point has nine goals and 16 assists in 17 games.
The Lightning have the benefit of depth. Forward Anthony Cirelli was the most recent player to step up, clinching a Stanley Cup Final berth thanks to his overtime winner against the Islanders in Game 6.
Related: Top 3 All-Time Stars Goalies
Other Bolts names that have significantly contributed include Hedman (nine goals and 15 points), Ondrej Palat (eight goals and 13 points), and Yanni Gourde (five goals and 12 points). This is all without 2008 first-overall pick and captain Steven Stamkos who has been injured throughout the postseason.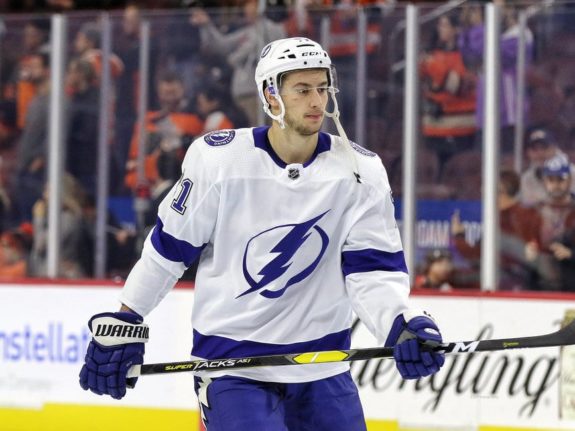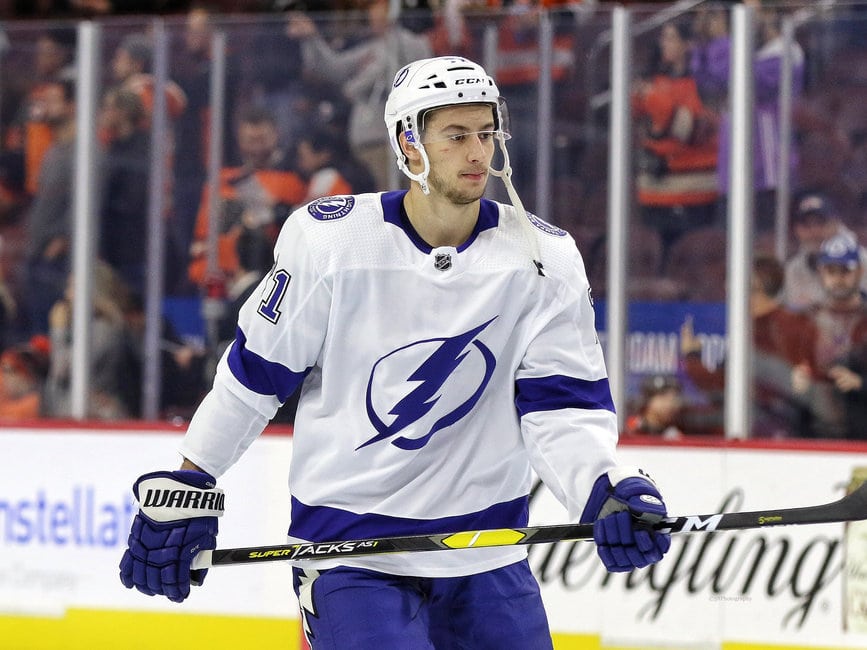 Khudobin will have to stand on his head a few more times if the Stars are going to win the Cup, and Tampa is going to have to solve the 34-year-old in order to skate away victorious. Cooper and Stars head coach Rick Bowness have their work cut out for them designing their game plans.
Get Your Popcorn Ready
This series could go seven games. Both teams have depth in all three positions, experienced head coaches, and the hunger to claim that second franchise title. There are a lot of head-to-head matchups to look forward to. Both teams will have their hands full. Hockey fans rejoice, the Stanley Cup Final is here. For Lightning and Stars fans, may the best team win, and this could come down to the wire.
---
---