Your team is down a goal in the waning minutes of the third period. The coach signals the goalie to the bench and the extra attacker jumps onto the ice. As skaters go, it is now 6-on-5 and maybe your team has been granted a power-play, so now it's a 6-on-4 or maybe even a 6-on-3. Sure the net is still empty but to hell with being conservative, you need a goal and so long as you have possession of the puck, the numbers are in your favor.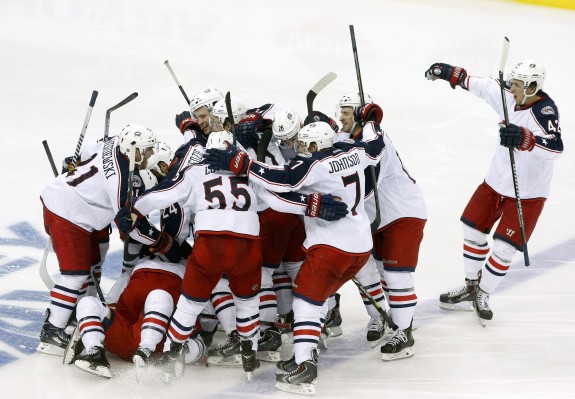 The sixth man as it were, slides into position, uncovered and lights the lamp to knot things up and send it into overtime. More players, creating more offense. Until the extra session starts and it's 4-on-4 and then possibly 3-on-3. Does this make sense to you?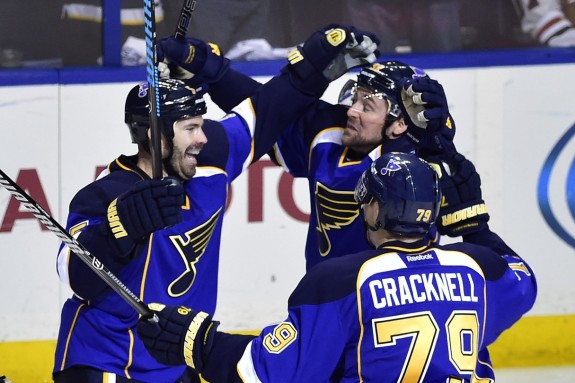 You may disagree with me but when it comes to getting ramped up scoring in OT and having more games decided with an outright winner and not visa vi a shootout, why not add more potential scorers and make it 6-on-6?
As you may have heard, for the 2014-15 campaign, the American Hockey League will experiment with a seven minute (which I like much more than the traditional five) overtime, in which the teams will swap ends and play 4-on-4 for four minutes and 3-on-3 for three minutes.  I'm not saying we're bastardizing the sport here, it certainly opens up the ice. Yet if reducing it to 4-on-4 doesn't get the job done and 3-on-3 essentially has the possibility of making it a breakaway contest, how much different is it from a shootout skills competition? Plus, as is the case with 4-on-4, how many believe that this is only going to get coaches to play it even more conservative and clamp down even more?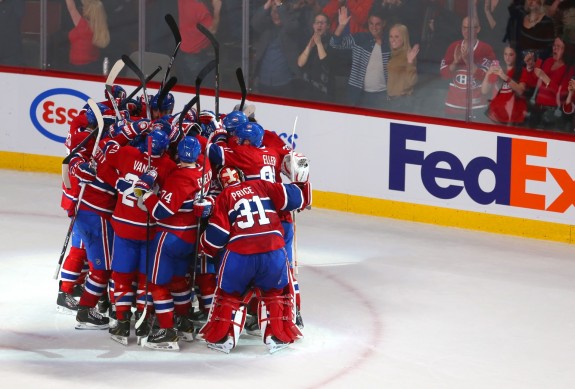 Having each team add a sixth player, presumably a forward, gives a coach so many more options to play with. Yes, I get that it's different with both teams having six guys out there but just based on positioning and by virtue of having another roving player out there, it's going to allow for a lot more creative scoring opportunities. Perhaps you even make it so that the roving sixth player can only enter from the neutral zone to the offensive zone, making it essentially a 6-on-5, with the incentive for the defence being that if you can clear the puck, you've got a potential goal hanging rover in the neutral zone for a breakaway.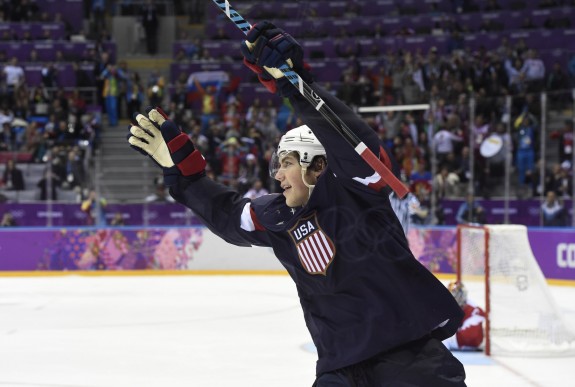 Plus, I believe that if you add one more player to the offensive zone in OT, a player that can park himself in front of the net, that's one more player to cover and as a result, possibly removes the elephant in the room, which is the effervescent shot blocking in the NHL.
Also, as mentioned earlier, I'd love to see a longer overtime period. Sorry Frank Calder, they don't have to catch the train anymore, every team has its own private jet.
So there you have it folks, let's make it a ten minute, six-on-six overtime and put that puck in the back of the net.
Michael Gwizdala covers the New York Islanders for The Hockey Writers. Michael is also an Associate Producer at WNYT NewsChannel 13. Additionally, Michael was once a Media Relations intern for the AHL Albany River Rats. Michael is a graduate of The College of Saint Rose in Albany, NY.