November — much like October — turned out to be a mixed bag for the Manitoba Moose.
Playing nearly exclusively against Central Division foes, they posted a 5-6-1 record and currently possess a 10-11-1-0 record overall, which has them sitting in sixth in the Central and two points back of a playoff spot.
Here's a what the Winnipeg Jets' top affiliate got up to over the past month, who made an impact, and what's next for the club.
An "All-or-Nothing" Month for the Moose
Early Month Inconsistencies
It was a roller coaster month for the Moose. In some games, they found piles of goals and their offence fired on all cylinders. In other games, they looked completely flat and lost. There was very little in between.
They kicked off November in style with a 5-4 win against the Chicago Wolves on Nov. 2, but then in their next two games, against the Wolves and the Grand Rapids Griffins, scored just two goals en route to a pair of 4-1 losses on Nov. 3 and Nov. 8.
However, once they donned retro jerseys for a rematch with the Griffins on Nov. 10, they bounced back and scored six in a complete and dominant performance.
Kristian Vesalainen — who has since activated a clause in his contract allowing him to bolt to the KHL — led the way with two goals while Mason Appleton had a goal and two assists.
New Faces, New Places, Mixed Results
After finishing their home stand 2-2, the Moose went down to Texas for the first time this year, where their up and down play continued. First, they were thumped 5-0 by the last-place San Antonio Rampage, but the very next day, scored five in a track-meet win over the Texas Stars.
The Moose benefitted from the addition of Logan Shaw — who the Jets acquired on Nov. 11 and assigned to the Moose — in that game: the newcomer had a three point night.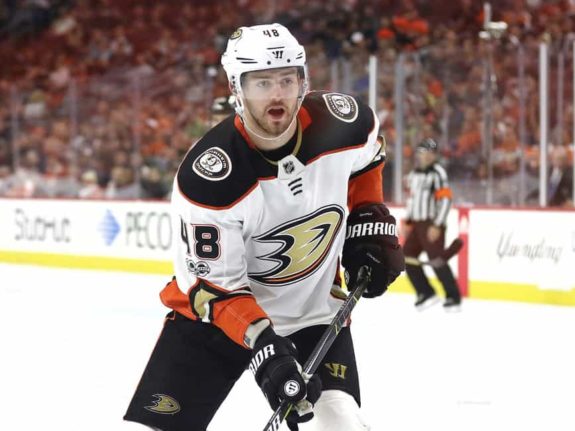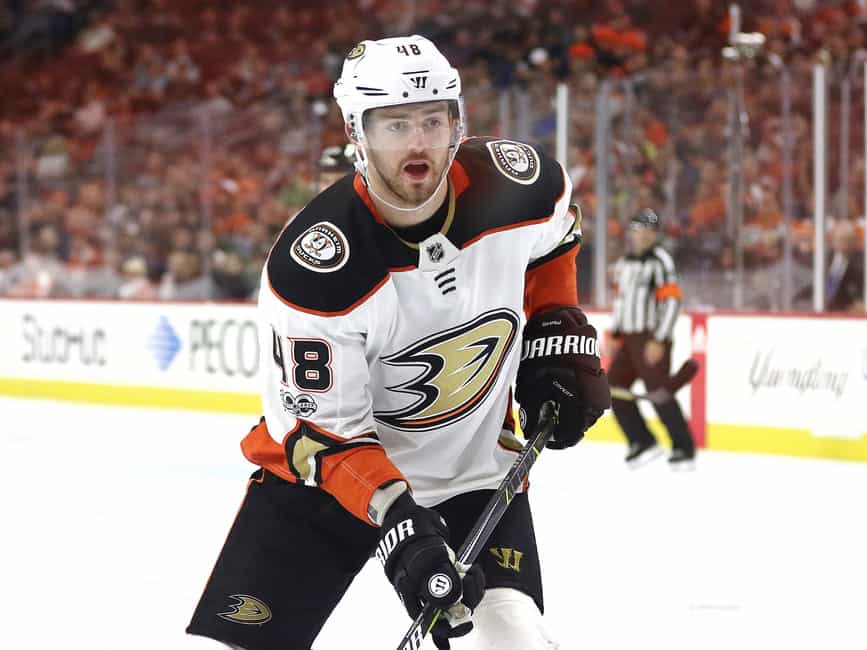 After that, however, the Moose's offensive production petered off again. In their next two games —a 3-2 overtime loss to the Griffins and 4-2 loss to the Wolves — they generated just 35 total shots.
The Moose then returned home for a pair against the Iowa Wild, and played much better against the Des Moine squad than they did in their first two games of the season, in which they were beaten 4-1 and 8-1. On Nov. 23, the Moose erased 2-1 and 3-2 deficits en route to a 4-3 overtime win, before falling 3-2 in a tight, highly-competitive battle the next night.
California Dreamin' with Dano
Prior to their California road trip, Marko Dano joined the Moose. The Jets placed the 23-year-old Dane on waivers in mid-October to try to get him to the Moose, but he was claimed by the Colorado Avalanche. However, the Avalanche placed him on waivers on Nov. 23 and the Jets reclaimed him.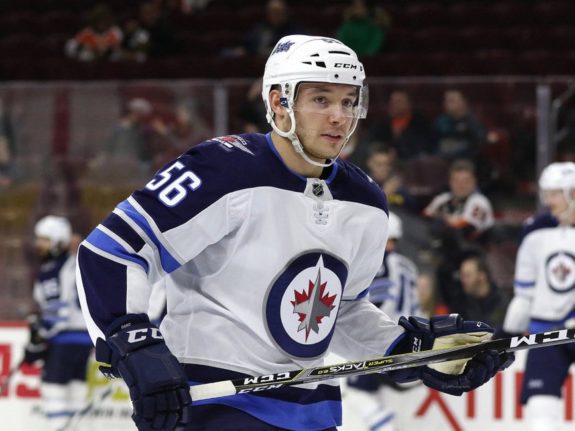 "I'm happy to back here and now I'm going to get a chance to play bigger minutes and get my confidence back," Dano said prior to the road trip. "And if something happens up there (with the Jets), I'm going to be ready to go help the team if I get the call."
On Nov. 28 against the San Diego Gulls, Dano recorded his first AHL points in more than 2 years by contributing two power play assists on the power play. The Moose found their scoring touch again and were led by Logan Shaw, who recorded a natural hat trick in a 5-1 win.
Once again, however, the Moose's offence failed to click for two straight games. In a rematch against the Gulls on Nov. 30, the club was limited to one goal on just 14 shots despite having eight power play chances in a rough 2-1 loss that featured a whopping 106 penalty minutes between the teams.
Goaltending Gripes
Moose goaltenders, by in large, were not strong in November. Lack of steady goaltending has exacerbated the fact the Moose have scored only 55 goals this year.
Eric Comrie, whose October numbers were solid, saw his GAA inflate to 2.88 from 2.80 and his SV% dip to .914 from .918. He allowed three goals or more in six out of nine starts. He had a better end to the month, though, making more than 30 saves both games against the Gulls and allowing only three goals in the two match ups.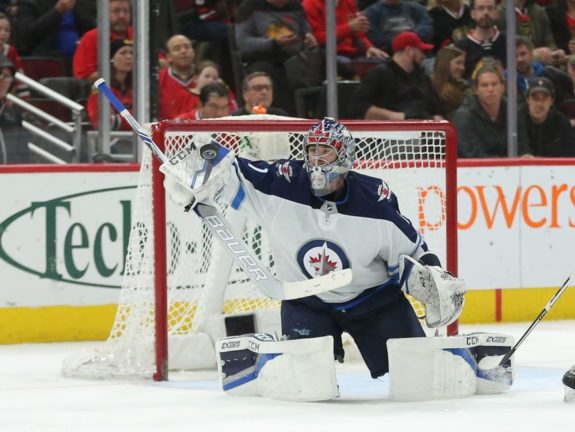 The lack of a viable backup has also hurt the Moose. 23-year-old backstop Ken Appleby has been a disaster, going winless in five appearances and four starts, with a 4.78 GAA and .873 SV%.
On Nov. 27, in an attempt to shore up their crease concerns, the Moose sent Appleby down to the ECHL's Jacksonville Icemen and called up 20-year-old Mikhail Berdin. The 20-year-old Russian was impressive in three October starts for the Moose, posting a 3-0-0 record, a 1.92 GAA, and a .941 SV%.
Berlin got his first start since his recall on Dec. 1 against the Bakersfield Condors and made 37 saves in a 4-0 loss.
Key Contributors
Mason Appleton
The 2017-18 AHL Rookie of the Year continues to have a strong sophomore campaign. He leads the Moose with 18 points, put up nine in November. and had three multi-point efforts.
This game winner by Mason Appleton was a carbon copy of the OT goal he scored in Milwaukee. Of Appleton's eight goals this season four of them are game winners. Set up by a perfect pass by Michael Spacek who had his best game of the season according to coach Vincent. pic.twitter.com/tPyWoJZJ7m

— Dave Minuk (@ICdave) November 24, 2018
Highlights from Appleton's month include the three-point effort against the Griffins on Nov. 10 and the above overtime game winner against the Wild on Nov. 23.
However, the biggest highlight of Appleton's month was being called up by the Jets on Nov. 26. The 2015 sixth round pick made his NHL debut on Dec. 1 against the New Jersey Devils and got his first NHL point with an assist on Andrew Copp's third period goal.
Seth Griffith
The Ontario product and first-year Moose nearly tripled his four-point October output with a productive November. The veteran of nearly 300 AHL games tallied three goals and eight assists for 11 points, which included a four-point night on Nov. 2 and a three-point night on Nov. 29.
Griffith sits second on the Moose with 15 points.
JC Lipon
After beginning 2018-19 with just three points in his first 11 games, Lipon picked up the pace and benefited from playing on a line with Logan Shaw. The pair's chemistry is a big reason Lipon picked up three goals and four assists this month — Shaw assisted two out of Lipon's three goals while Lipon returned the favour on two of Shaw's goals.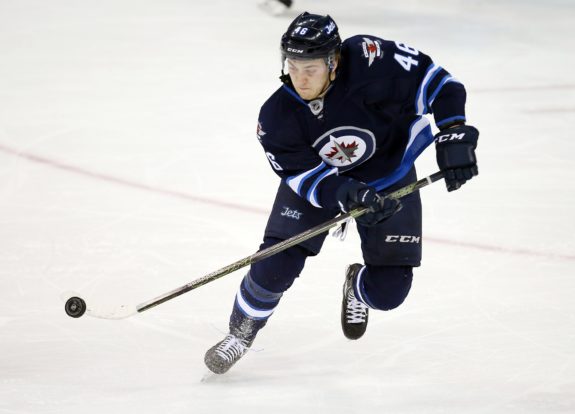 Lipon has been streaky throughout his career. In 2017-18, he had three multi-goal games, which included two hat tricks. Those seven goals accounted for 41 per cent of his 17-goal output.
The feisty Regina product laid out some big hits and got into a couple of scraps, too. Check out this great photo sequence of his huge open ice hit on the Wild's Justin Kloos.
Logan Shaw
Shaw has adapted well to his new surroundings. In eight games with his new squad, the moustachioed Nova Scotian tallied six goals and four assists for 10 points, including the three-point night against the Texas Stars on Nov. 14 and a hat trick against the Gulls on Nov. 28.
Firsts & Milestones
Defenseman and 2016 third round pick Luke Green scored his first professional goal on Nov 2. against the Wolves at 5:34 of the third period. The goal ended up being the game winner.
Hulking blue liner Logan Stanley, also from the 2016 draft class, ripped home a top-shelf point rocket for his first professional goal on Nov. 8 against the Griffins.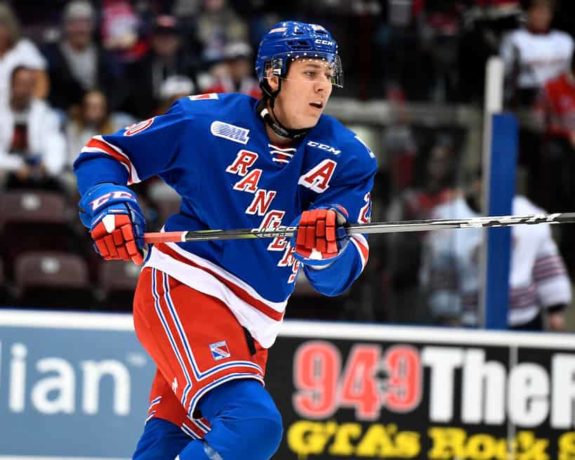 Two nights later against the Griffins, Kristian Vesalainen scored his first professional North American goal.
24-year-old forward Felix Girard played his 300th-career AHL game on Nov. 18 against the Chicago Wolves.
Eric Comrie became the all-time leader for games played by a goaltender in franchise history (149) when he started between the pipes on Nov. 28.
The Road Ahead
The Moose will continue to look to get into the playoff picture with 9 more games in December. However, only two of those games are against Central Division opponents.
They'll continue their six-game California road swing tonight the Condors on Wednesday. Then they'll wrap up the trip with a pair of games against the Stockton Heat on Dec. 7 and 8.
After that, they'll be hoping there's no place like home for the holidays as they return north of the 49th for six straight at Bell MTS Place. The home stand features three pairs of back-to-back match ups that will take the team through Christmas and into 2019. First, they face the Calder Cup Champion Toronto Marlies on Dec. 15 and 16 before taking on the Griffins for two more on Dec. 21 and 22.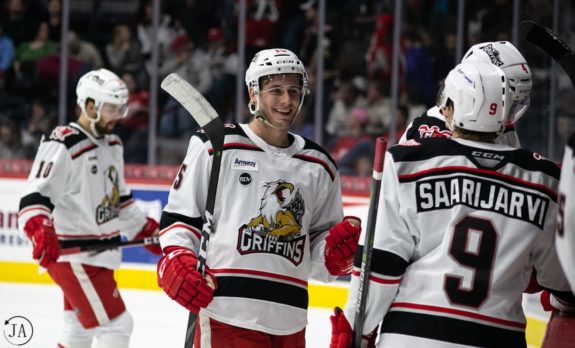 The 2018 portion of the schedule culminates in games against the AHL's newest squad, the Colorado Eagles, on Dec. 30 and New Year's Eve.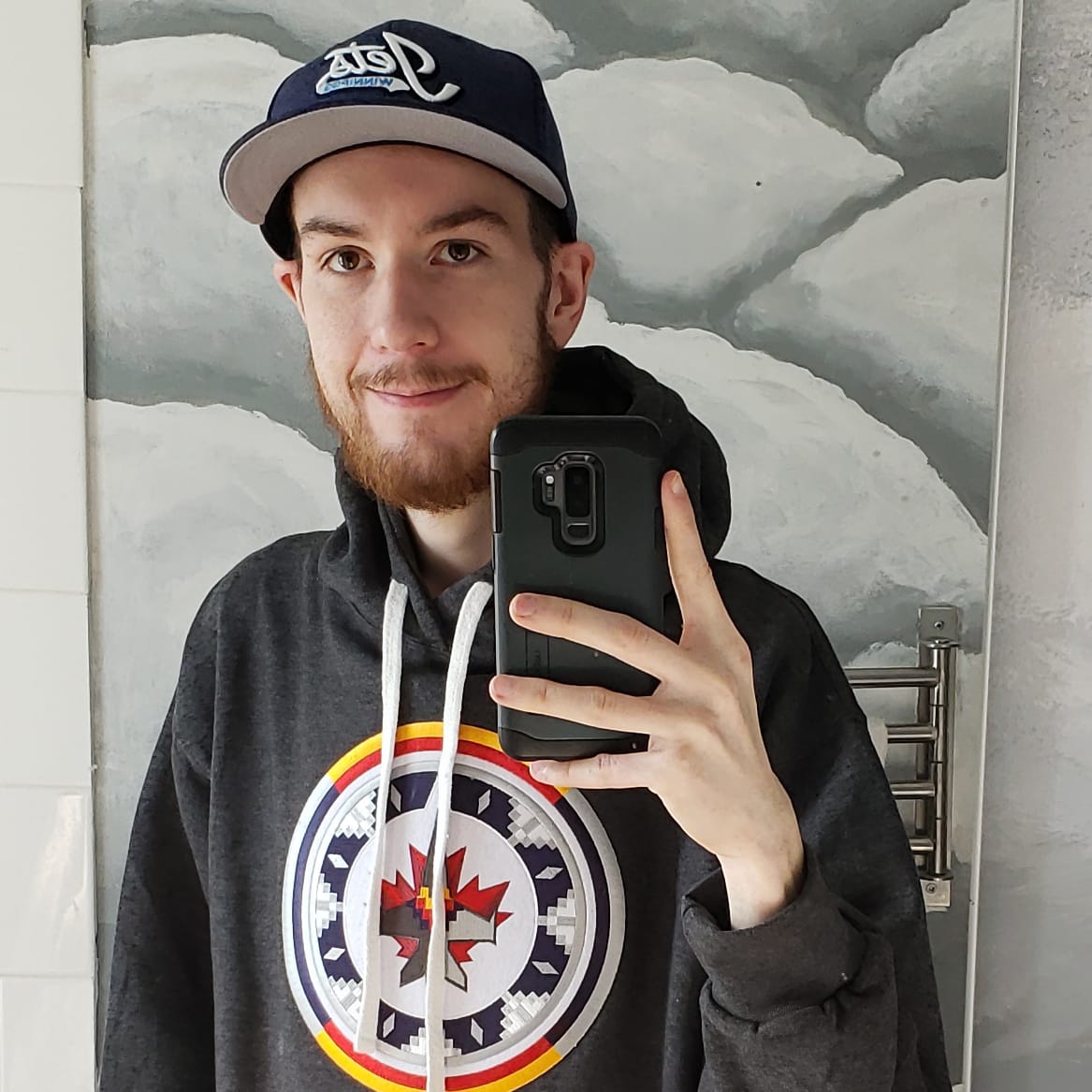 Declan Schroeder is a 27-year-old communications specialist and freelance journalist in Winnipeg, Manitoba. He holds a diploma in Creative Communications with a major in journalism from Red River College and a bachelors in Rhetoric and Communications from the University of Winnipeg.
Deeply rooted in the city's hockey culture, the original Jets skipped town when he was two and the 2.0 version came onto the scene when he was 17.