The Manitoba Moose evened up their playoff series with a thrilling 3-2 overtime win against the Milwaukee Admirals on Sunday, April 30.
The Moose started much better than their game on Friday, April 28, when they found themselves down 3-0 early. Head coach Mark Morrison outlined the teams' start by saying, "I liked our start, I thought we had energy, I thought we were physical and I thought everybody had an impact on the game."
Related: 3 Takeaways from Manitoba Moose 6-2 Loss vs. Admirals
Cole Maier scored with 52.2 seconds remaining in the third period to tie the game at two, sending the game into overtime. Morrison explained his message to the team before overtime began – "Let's not sit back here. We had to play in the offensive zone and make sure that we were aggressive and they went out and did that."
Oskari Salminen Was Fantastic When Called Upon
After Evan Cormier and Arvid Holm struggled mightily in Game 1, allowing a combined six goals on their first 14 shots, the Moose turned to Oskari Salminen in Game 2, and he responded with an incredible effort. He stopped 30 of 32 shots he faced and bailed out his teammates a few times over some head-scratching turnovers.
---
Latest News & Highlights
---
When asked about the goaltenders' performance, Morrison pointed to Salminen's time with the Jets over the past two weeks. "He had time with Wade Flaherty and got a chance to spend some time with (Connor) Hellebuyck and watching him and watching the games. Hopefully, it helped, and good for him for his performance here tonight."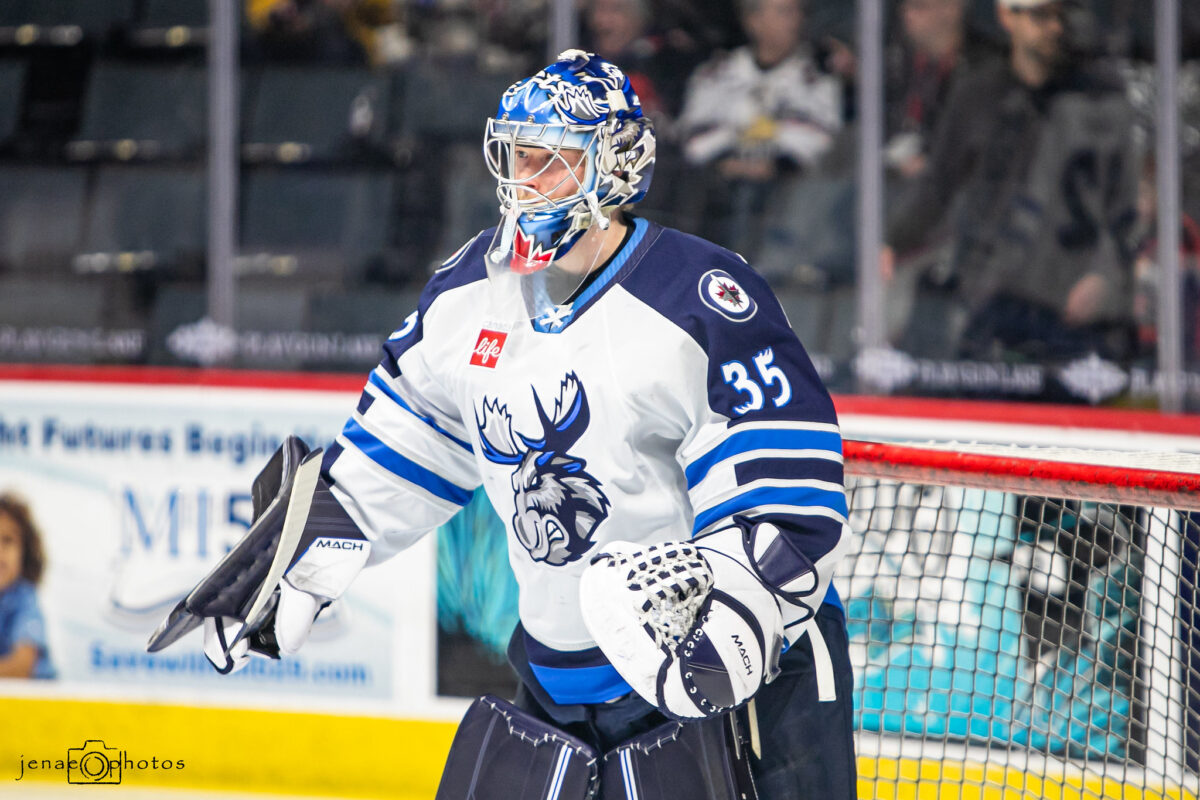 There is no confirmation, but it looks as though Salminen will be the starting goaltender moving forward for the next three games barring a bad performance, as this series shifts back to Milwaukee. The Moose defence core was much better in front of their goaltender tonight, but Salminen was fantastic when he needed to be.
Jansen Harkins Came Through in the Clutch, Again
Jansen Harkins scored the overtime winner, and he came through in the clutch yet again for the Moose. He finished the regular season as the top scorer on a per-game basis for the Moose and has been a consistent source of offence since he was sent down.
Harkins played on the top line alongside Dominic Toninato and Jeff Malott in this game, and that line created a handful of glorious scoring chances only to be turned aside by former first-round pick Yaroslav Askarov. In overtime, it was a Declan Chisholm point shot that ricocheted to Harkins, who made no mistake and sent the Moose to Milwaukee tied in the series.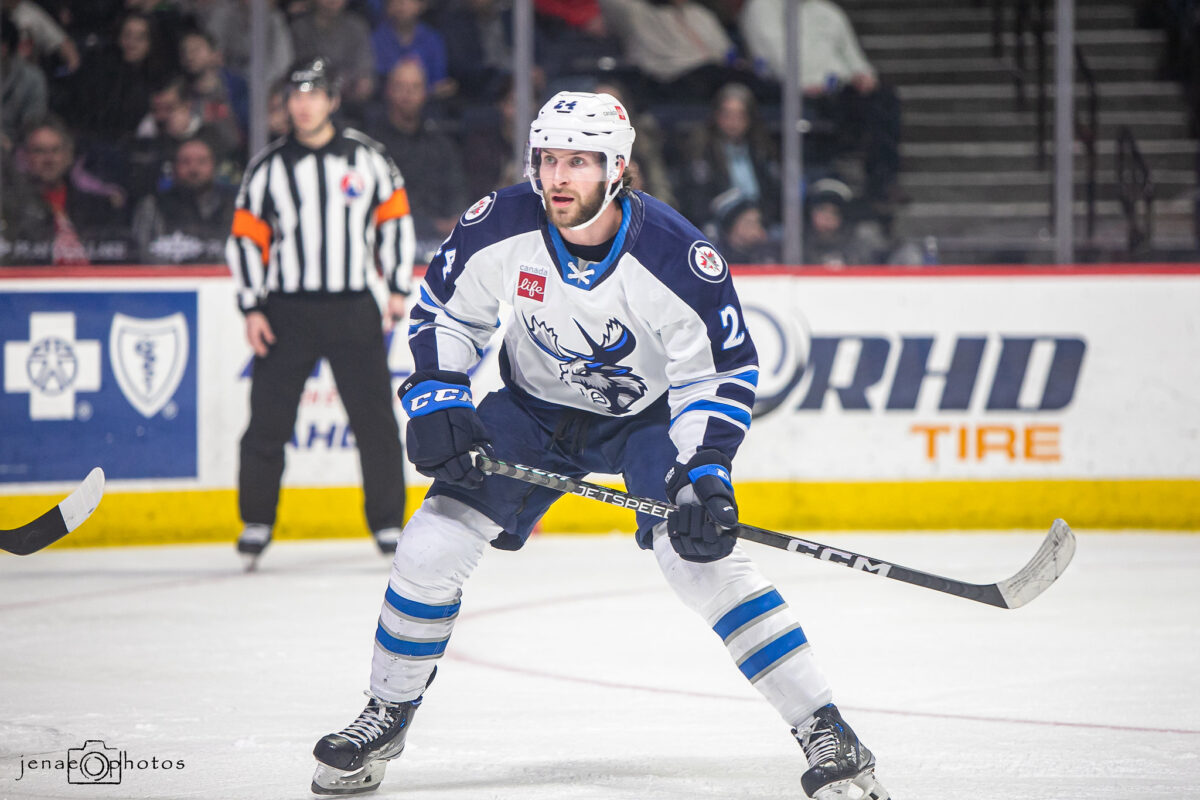 Morrison pointed to more of a group effort post-game when he stated – "We had four lines and six defenders all having an impact out there, whether they were physical or blocking shots and everyone was doing something." While the top line has been a major factor of success all season for the Moose, their ability to run four scoring lines has been their calling card, and it came through in a big way in the Game 2 win.
The Series Now Becomes a Best-Of-Three in Milwaukee
After the disappointing Game 1 loss, there was a clear message from the coaches and players that this series was not over. Now heading to Milwaukee tied, the Moose will have to win two of their next three games in order to advance to the next round of the Calder Cup Playoffs. Maier gave an outlook on the series post-game by saying "all the playoff games are expecting to be like tonight where it's not easy, and it's about making the most out of every shift you get."
During the regular season, the Admirals were a pedestrian 18-14-3 on home ice, while the Moose posted an 18-12-5 record away from Canada Life Centre. If the Moose are to advance to the next round, they will have to take advantage of Milwaukee's struggles on home ice and ride this momentum into Game 3 on Wed, May 3.