The Boston Bruins had the best regular season in NHL history in 2022-23, but boy did things change in the postseason. The once-mighty Bruins blew a 3-1 series lead to the Florida Panthers in round one, and now their season is over far earlier than expected.
The main reason for the Bruins' complete and utter failure this postseason was that a handful of their players failed to show up when it mattered most. Let's focus on four specific players who simply did not do enough for the 65-win Bruins during the playoffs.
Connor Clifton
Connor Clifton put together a breakout year during the 2022-23 regular season, and it was nice to see. The 28-year-old established himself as a legitimate bottom-pairing defenseman due to his effective defensive play, notable physicality, and occasional offense from the point. In 78 games, the New Jersey native set new career highs with five goals, 18 assists, 23 assists, and a plus-20 rating. That solid play did not translate over to the postseason, however.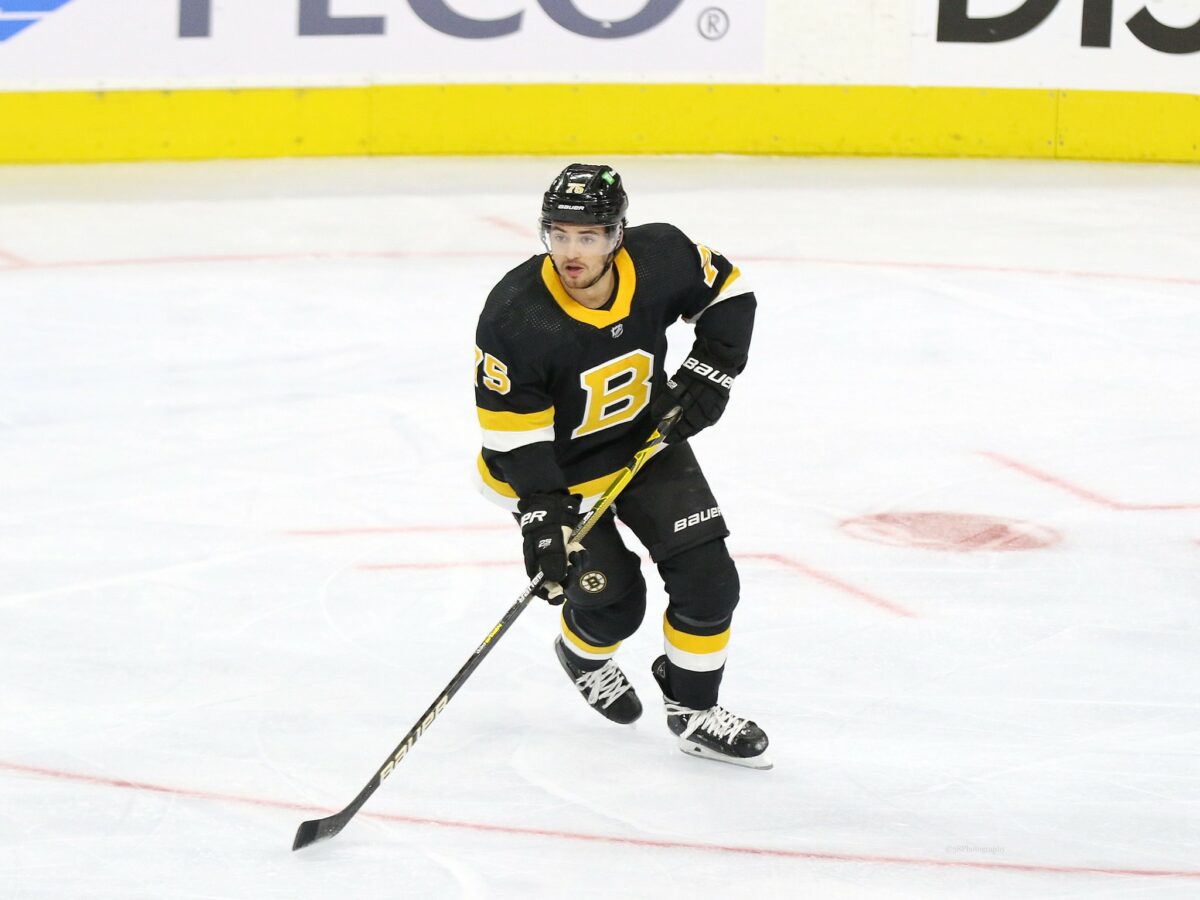 Clifton proved to be a liability when utilized during the playoffs. During his three appearances, he failed to record a point and sported a rough minus-4 rating. His several turnovers in Game 6 negatively impacted the Bruins, and it ultimately and justifiably led him to be scratched for Game 7.
Clifton is a pending unrestricted free agent (UFA), and it seems quite likely that his time as a Bruin is over due to their limited cap space. If he walks, it was a disappointing end to his tenure in Boston.
Hampus Lindholm
Hampus Lindholm cemented himself as a part of the Bruins' core during the regular season due to his elite all-around play. In 80 games, the 29-year-old had 10 goals and reached new career highs with 49 assists, 59 points, and a plus-49 rating. His outstanding contributions both offensively and defensively was a massive reason for the Bruins' success during the regular season, but it, unfortunately, did not translate over to the playoffs.
---
Latest News & Highlights
---
Although Lindholm had a plus-2 rating, he did not make an impact at all offensively, as he had zero points in seven games. When noting that Lindholm was almost a 60-point defenseman this season, his lack of production was immensely frustrating to see.
Trent Frederic
Similar to Clifton, Trent Frederic had a breakout season for the Bruins and specifically worked well on their third line. The 2016 first-round pick set new career highs with 17 goals, 14 assists, and 31 points. The St. Louis native finally took that next step in his development and gave the Bruins some much-needed secondary scoring in the process.
Related: Bruins News & Rumors: Epic Collapse & Changes to Come
However, much to the dissatisfaction of the Bruins, Frederic's offensive game disappeared again against the Panthers. In five games during the postseason, Frederic failed to get on the scoresheet and had a minus-2 rating. This also led to him being healthy scratched twice during the series. This was not what Boston expected to see from him, as he was just inches away from his first 20-goal season. It is a shame that he could not make an impact at all during the postseason, as Boston needed more help from their bottom six.
Linus Ullmark
Linus Ullmark was spectacular for the Bruins this regular season, and that can never be taken away from him. The 29-year-old put together a Vezina Trophy-caliber campaign that saw him have a 40-6-1 record, 1.89 goals-against average (GAA), and .938 save percentage (SV%). Without the 2012 sixth-round pick, the Bruins would have never put together the historic year that they did. Unfortunately, regular-season Ullmark was nowhere to be found during the playoffs.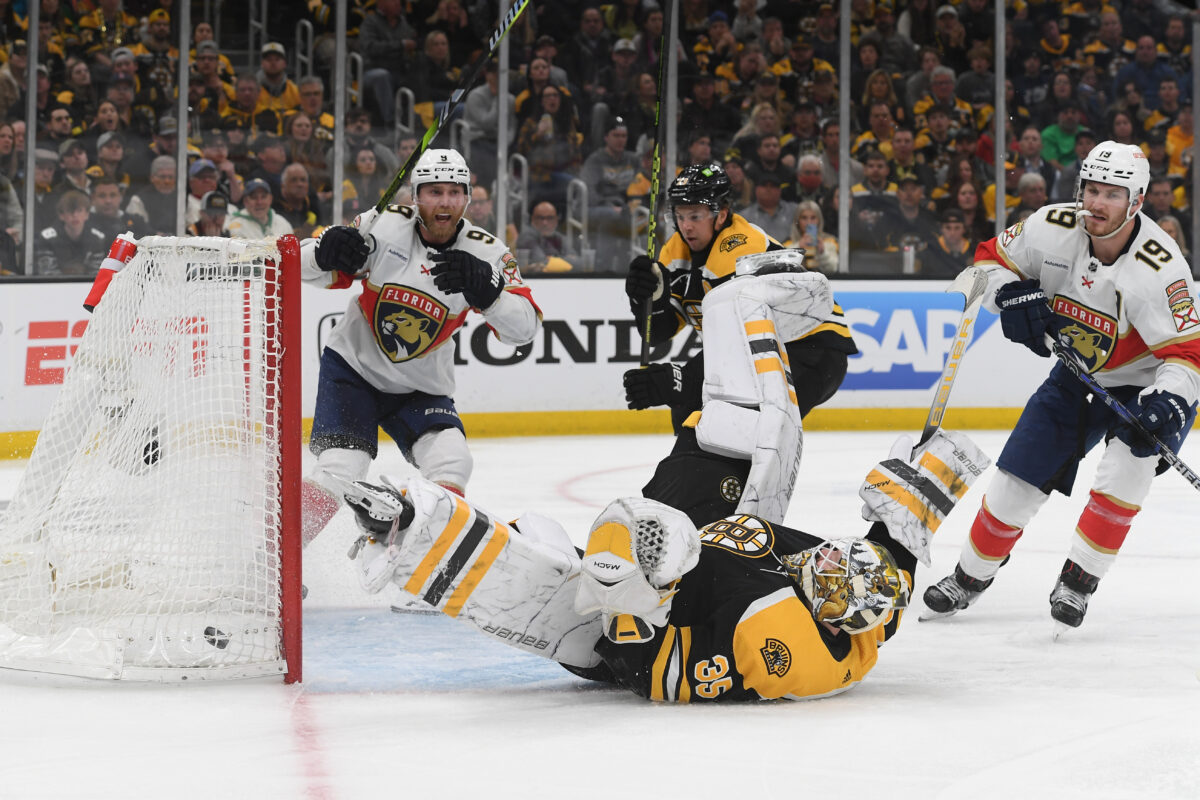 From a statistical standpoint, Ullmark was far below average in the playoffs. During his six appearances, he had a 3-3 record, 3.33 GAA, and .896 SV%. He also made one of the biggest gaffs in Bruins history with his costly overtime turnover in Game 5 that put the Panthers right back in the series. He followed that mistake up by allowing six goals on 32 shots in Game 6, which of course led to a loss and the Bruins rolling with Jeremy Swayman in Game 7. In the end, it was such a horrible way for Ullmark to end his spectacular season.
Other Bruins players like David Pastrnak, Charlie Coyle, Matt Grzelcyk Charlie McAvoy, and Derek Forbort all had their struggles as well. Patrice Bergeron was also noticeably off, but he was playing with a herniated disc in his back. Overall, the Bruins played their worst hockey of the year as a collective unit when it mattered most, and now will forever be remembered for having one of the biggest collapses (if not the biggest) in NHL history.