Being down 2-0 heading into Game 3, the Toronto Maple Leafs had a less than stellar effort and found themselves in a major 3-0 hole against the Florida Panthers. Many thought this team hadn't learn their lesson even though they appeared to find their way and showed great resilience in Round 1 against the Tampa Bay Lightning. 
While Game 3 wasn't a "do or die" game for the Maple Leafs, it felt like one. As a result, they needed to put forth the effort in Game 4 as their postseason hung in the balance. It was once again a low scoring, low event game, but the Maple Leafs put together a somewhat better effort to get themselves back in the series winning the game 2-1.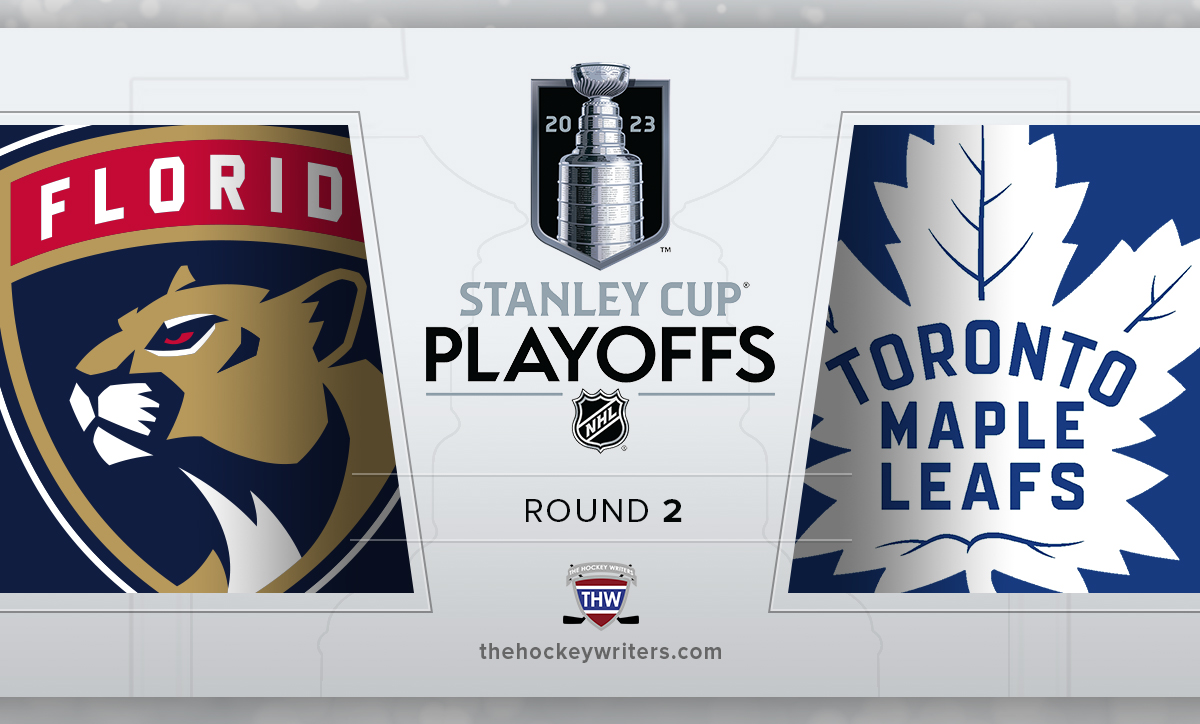 The Maple Leafs are still down 3-1 in the series, but winning that game is a start to try and claw their way back into it. Only four teams have ever come back to win a series being down 3-0, the most recent being the Los Angeles Kings in 2014 against the San Jose Sharks. While they still looked tentative and nervous at times, they still managed to find a way to try and counter the Panthers' play. Here are three things they need to do if they want to continue to make a comeback.
Get in Bobrovsky's Sight Line
When they played the Lightning, the Maple Leafs did a great job getting to Andrei Vasilevskiy and making sure he had a hard time to track the puck and even expose his blocker side. It worked as that proved to be the difference maker as the Maple Leafs finally solved him.
---
---
In this series against the Panthers, the traffic in front of Sergei Bobrovsky hasn't been anywhere near as good as he's been tracking the puck easily and making stops effortlessly. Compared to the previous series, the Maple Leafs are getting chances in the slot and scoring chances are higher, but they haven't been able to convert.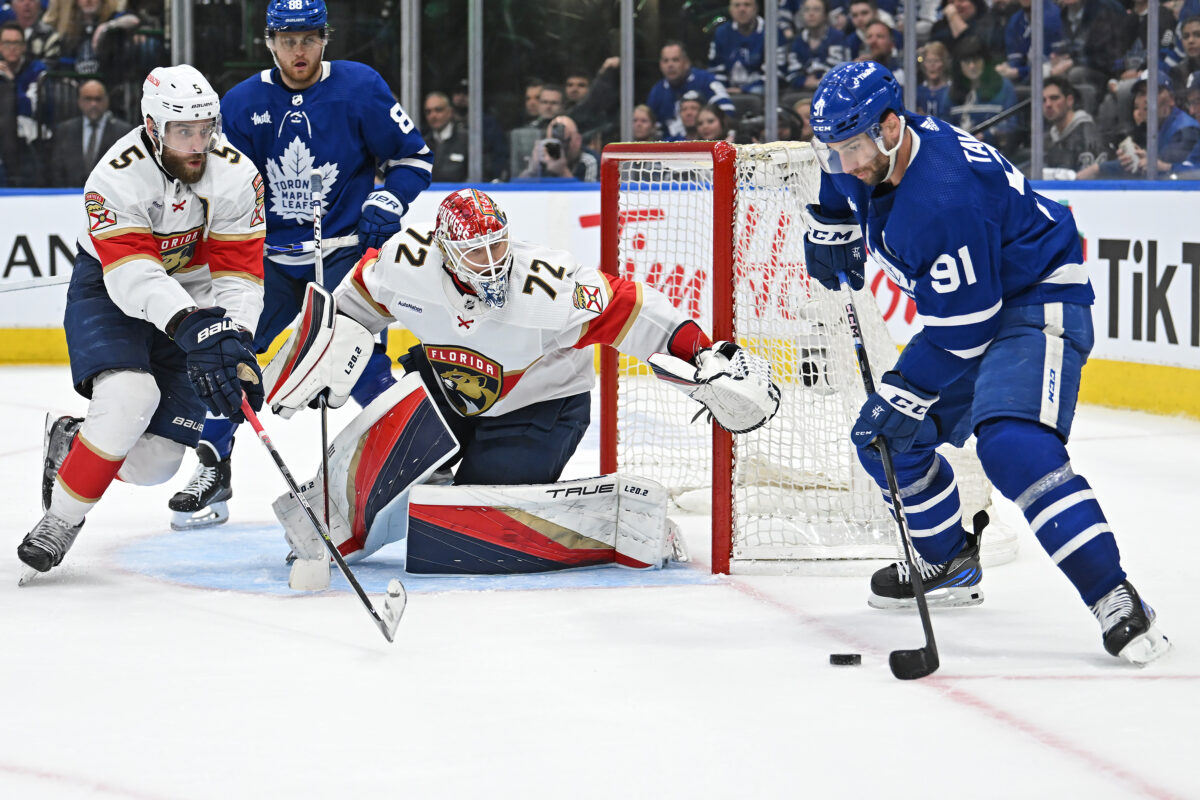 If the Maple Leafs want to have any success in getting to Bobrovsky, they need to continue to get quality looks on him, but also make life difficult for him. He has been known to be inconsistent at times with his play and continues to have nervous moments. If the Maple Leafs capitalize on those chances in front of the net, things could change for the better. There have been moments where Bobrovsky scrambles and has a hard time to locate the puck but that has been minimal. To this point, the Maple Leafs have been able to only get two goals by him each game in this series after he had a goals against average of 3.94 against the Boston Bruins. 
Related: Maple Leafs' Woll is the X-Factor for a Second Round Comeback
Mitch Marner was heavily criticized for his play this series as his puck management hasn't been great, making mistakes that he usually never makes. In Game 4, he stood out in a big way with a bounce back performance and even scored the game-winning goal on a point shot through traffic. While it was a perfectly timed shot from Marner– which he should be doing more often when he has the chance– it's the net front presence from Ryan O'Reilly to take away Bobrovsky's vision of the puck that was key on that goal. 
If the Maple Leafs continue; to attack the net, take Bobrovsky's sight lines away, exploit his aggressive lateral movements and can capitalize with quick cross seam passes, that could be a recipe for success to get him off his game and sow some doubt.
Takeaway the Neutral Zone and Middle Ice
One of my keys to success for the Maple Leafs heading into this series was the ability to try and not let the Panthers setup and quickly transition through the neutral zone. In the first three games, it was a complete failure as they allowed them to walk in without any pressure from the defense. It would lead to their aggressive forecheck, costly turnovers, broken plays and extended zone time.
In Game 4, the Maple Leafs did a much better job to counter any rush into their zone by getting into the lanes and even having numbers back on the backcheck. They prioritized defense when they needed, didn't cheat on the breakouts and connected better in terms of their passing to avoid those situations.
---
Latest News & Highlights
---
What was even more noticeable was the Maple Leafs ability to get into the middle of the ice and keep the Panthers to the outside, not allowing them get to the high danger area and front of the net. They only allowed 8 high danger chances at five-on-five and had 21 blocked shots overall. While they gave the puck away 11 times, it didn't amount to much in terms of chances against as they were there to help alleviate the pressure on rookie goaltender Joseph Woll. 
By neutralizing the speed of the Panthers to clog up the middle of the ice and neutral zone, the Maple Leafs may have found a game plan. They can utilize this from here on out and not allow the Panthers to execute that forecheck that allowed them to pounce on opportunities earlier in this series or the way they did against the Bruins.
Carry the Momentum
If the Maple Leafs needed to get back into this series, they had to do it game by game. They managed to get a victory in Game 4 and they have some momentum as their focus shifts to winning on home ice, something they've only done once in these playoffs. They need to carry that and build off it right away. 
Related: Maple Leafs News & Rumors: Woll, Marner, Hildeby & Voit
During the morning interviews before Game 4, the group was feeling confident. Head coach Sheldon Keefe said the team is "far from finished" and defenseman Morgan Rielly added that "we're not going to go down easy."
The Maple Leafs effort and work ethic was much better in Game 4. They didn't give up the chances they did previously. They were determined and built off every shift to get a goal and continued to fight. It's still a long way to go, but this is a start. They can't get complacent as they're still down in the series and the road is still a difficult path.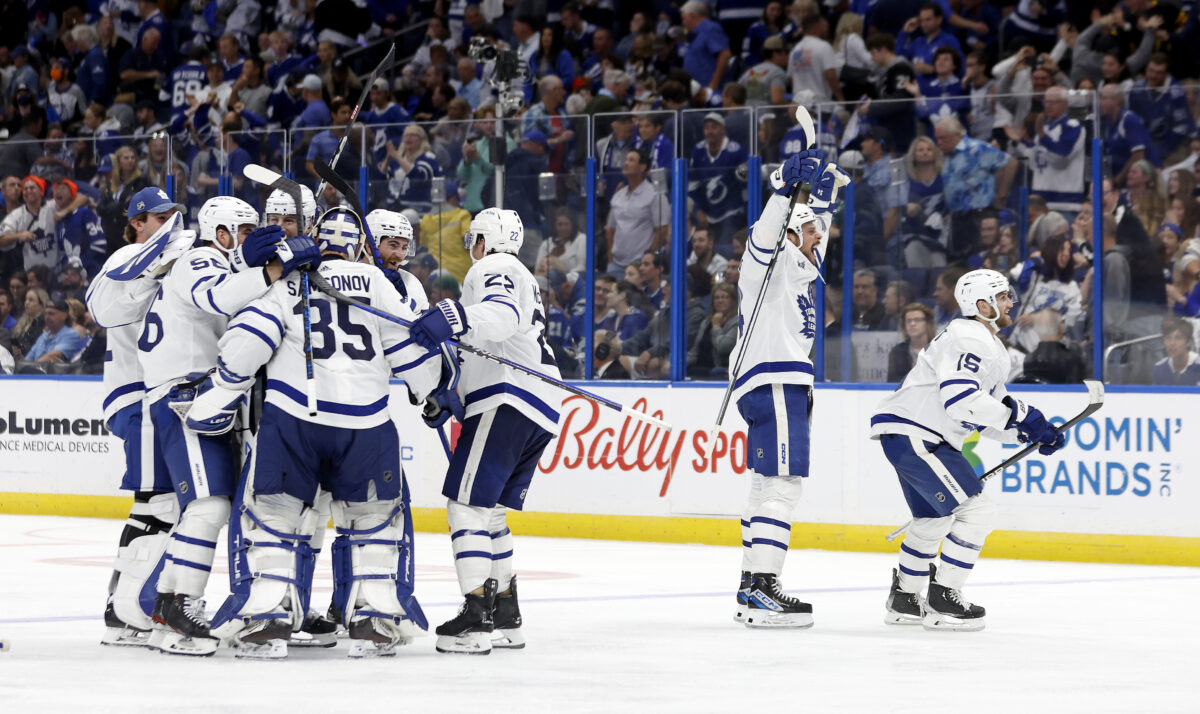 However, if they're able to build off Game 4, have a blazing hot start in Game 5 and get to Bobrovsky with the stars leading the way, then things will get interesting. They rose to the occasion and now, they have to be even better than they were in Game 4 in order to live another day.
The Maple Leafs managed to find some life with the win, but it shouldn't stop there. They still know what's at stake and they need to continue to assert themselves in the series and find the heart and pushback needed to win. Getting that victory was a start, but a lot still needs to get done.