It was a season of heartbreak and tough times for a couple of Atlantic division teams. The Toronto Maple Leafs and Buffalo Sabres, who have been regular rivals for years, fell on tough times this past season. Whether it was prolonged losing streaks, the trading of key players or, in the Leafs case, numerous controversies, seemingly nothing went right.
Come the offseason, the slate was officially wiped clean for both teams. It was time for a fresh start with new players, coaches and management. Both franchises appear to have taken those words to heart and have made key moves that have already yielded massive improvements.
Buffalo Sabres
Arguably one of the NHL's most improved teams, the Sabres really got down to work. It started at the draft where they were able to select the incredibly talented Jack Eichel from Boston University. The forward is already projecting to be a star in the league for many seasons to come.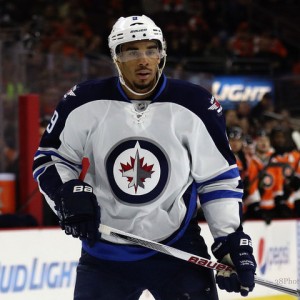 To compliment Eichel, the Sabres also went out and acquired Ryan O'Reilly from the Avalanche as well as Robin Lehner from the Ottawa Senators. Both have chips on their shoulders and are looking to make an immediate and positive impact with their new club. Speaking of players with a chip on their shoulders, former Winnipeg Jet Evander Kane should be ready to make his opening night debut. He was acquired in February but was sidelined and had sugary to repair his shoulder.
Buffalo also made another smart move by bringing in veteran head coach Dan Byalsma. The former Penguins bench boss has some solid hardware to fall back on including a Stanley Cup and a Jack Adams as coach of the year. The Sabres were 23-51-8 last year. With a new look group of players and coaches, they could be poised for a huge turnaround in the standings.
Toronto Maple Leafs
Not to let the Sabres have all the fun this offseason, the Maple Leafs made some massive moves of their own. Mike Babcock was wooed over from the Detroit Red Wings to become the next head coach, the slick and shifty Mitch Marner became the first Leafs selection in the 2015 NHL Entry Draft and a general manager was finally named, as Lou Lamoriello shocked the hockey world and made his way to Toronto.
The Blue and White also made some smart signings through free agency, as they brought in Shawn Matthias, P.A. Parenteau, Mark Arcobello and Daniel Winnik. All of those players signed on the dotted line for short-term and easily tradable deals. Short deals appear to be the theme of the summer as Nazem Kadri was also given a year to prove himself elite to the organization.
The team also got rid of polarizing superstar Phil Kessel. He was shipped to the Penguins in exchange for prospects Kasperi Kapanen, Scott Harrington, roster player Nick Spalding and a couple draft picks. That trade truly signalled the end of an era in Toronto as the franchise now aims to go in a new and exciting direction.
Both of these teams had tumultuous years.  Through smart moves, the teams have been revitalized with a bevy of new players, coaches and front office staff. It will be a learning process, but both of these proud franchises are finally trending in the right direction.