In this edition of Toronto Maple Leafs News & Rumors, I'll share rumors about two of the team's free-agent defensemen – Tyson Barrie and Cody Ceci. I'll also speculate about the Pittsburgh Penguins' Matt Murray as a possibility as a goalie trade and the Minnesota Wild's Matt Dumba as a trade that would help the team's defense.
Item One: Is Tyson Barrie Headed to Edmonton?
There is news surrounding two NHL defensemen – one is the Maple Leafs' Barrie and the other is the Edmonton Oilers' Oscar Klefbom. As Maple Leafs fans know, Barrie will probably leave the team through free agency. However, Klefbom's injuries might help him find a landing place.
Related: Maple Leafs News & Rumors: Kapanen, Hallander, Pietrangelo & More
Specifically, Barrie might land in Edmonton because Klefbom's injuries create a space that the Oilers need to fill. Yesterday, The Sportsnet's Elliotte Friedman tweeted that Klefbom was considering surgery that might keep him out of the lineup for next season. In one way, that seems smart because no one's certain when next season will begin. On the other hand, the Oilers will need to replace him – sometime.
That's where Barrie's skills might come into play. Those unique skills make sense as the Oilers seek a replacement. In fact, Oilers Now host Bob Stauffer suggested in a recent tweet that, "One potential UFA D to me that could be a good fit in Edmonton would be Tyson Barrie" and added that Barrie, "Had tough year in Toronto. Elite offensive right shot D who has had multiple 50+ point seasons."
What makes Barrie attractive to the Oilers is that he'd assume Klefbom's role quarterbacking the power play. We'll see how this rumor plays out.
Item Two: Might Cody Ceci Be Headed Back to Toronto?
In addition to Barrie, Ceci's certain to be on the free-agent market on Oct. 9. Ceci didn't get a lot of love in Toronto and a certain segment of fans and hockey commentators believed he was the worst defenseman in the history of the NHL – or something to that effect – and used advanced analytics to support that point.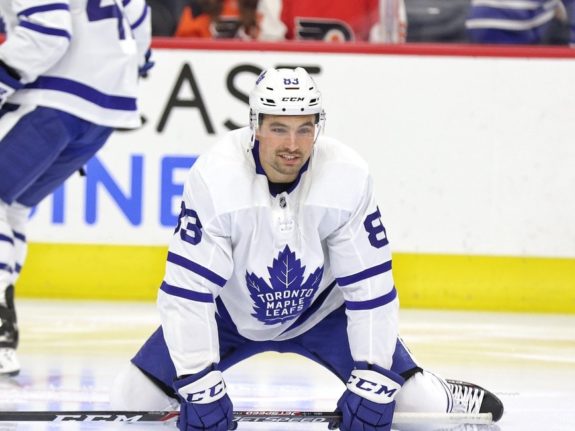 I don't necessarily share those negative views about Ceci nor do I have a vested interest in his landing place; however, I was surprised when TSN's Pierre LeBrun reported that Ceci might return to the Maple Leafs after the free-agent market opens.
Should this happen, it suggests that the Maple Leafs organization places a different value on Ceci than outsiders do. However, even should Ceci return to the team, I can't imagine he'd garner anywhere near the $4.5 million contract the team signed him for when he came from the Ottawa Senators prior to the 2019-20 season.
Item Three: Is Matt Murray a Possibility for the Maple Leafs?
Last week's TSN's Trade Bait Board listed Pittsburgh Penguins goalie Murray as the NHL player most likely to be traded. The Penguins are shopping the Ontario-native because the 26-year-old is a restricted free agent (RFA) who should expect to land a bigger payday from the team after helping them win two Stanley Cups.
Related: Who is the NHL's Top Goaltending Prospect?
Murray's strong play allowed the Penguins to let their one-time starter Marc-Andre Fleury go to the Vegas Golden Knights during the last expansion draft. Now it seems Tristan Jarry has supplanted Murray as the Penguins' goalie of choice. Although the two split the net almost evenly during the 2019-20 season and Jarry was outplayed by Montreal Canadiens goalie Carey Price during the postseason qualifying series, it seems Jarry gets the nod.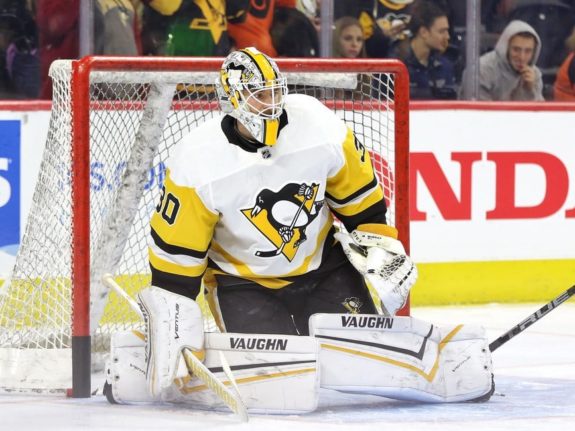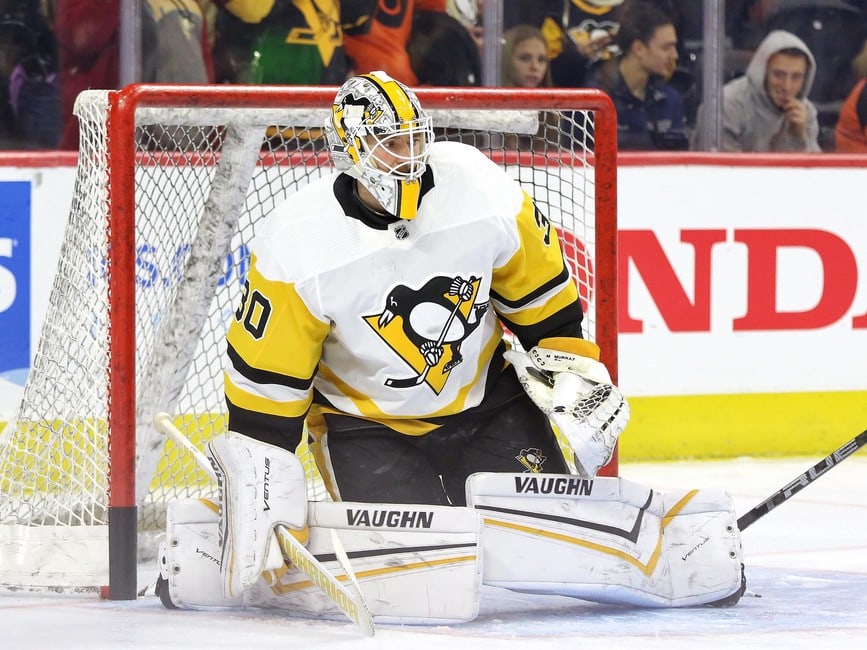 Likely Jarry's the choice because, although he's also an RFA, his price would be lower coming off an entry-level contract at $700,000 than Murray's $3.75 million contract. Should the Penguins' general manager Jim Rutherford truly desire to move Murray, he might have to lower his expectations because any team who traded for the goalie would have to both offer trade value and sign him to a new contract.
Item Four: Is Matt Dumba a Maple Leafs' Possibility?
Again, considering TSN's Trade Bait Board, is the Minnesota Wild's Matt Dumba (who was ranked second on the board) a possibility for the Maple Leafs? Both he and another right-shot defenseman – the Buffalo Sabres' Brandon Montour (who was ranked 24th) – might be two players the team could look at. It's simple: the Maple Leafs need a high-quality, right-shot defenseman.
The problem with Dumba wouldn't be his fit with the team, because he checks the right boxes. However, the Wild's general manager Bill Guerin is looking for a top-six center if Dumba would be traded. And, neither Andreas Johnsson nor Alex Kerfoot might not be a player Guerin is seeking. Johnsson is a winger and Kerfoot might not be prized enough.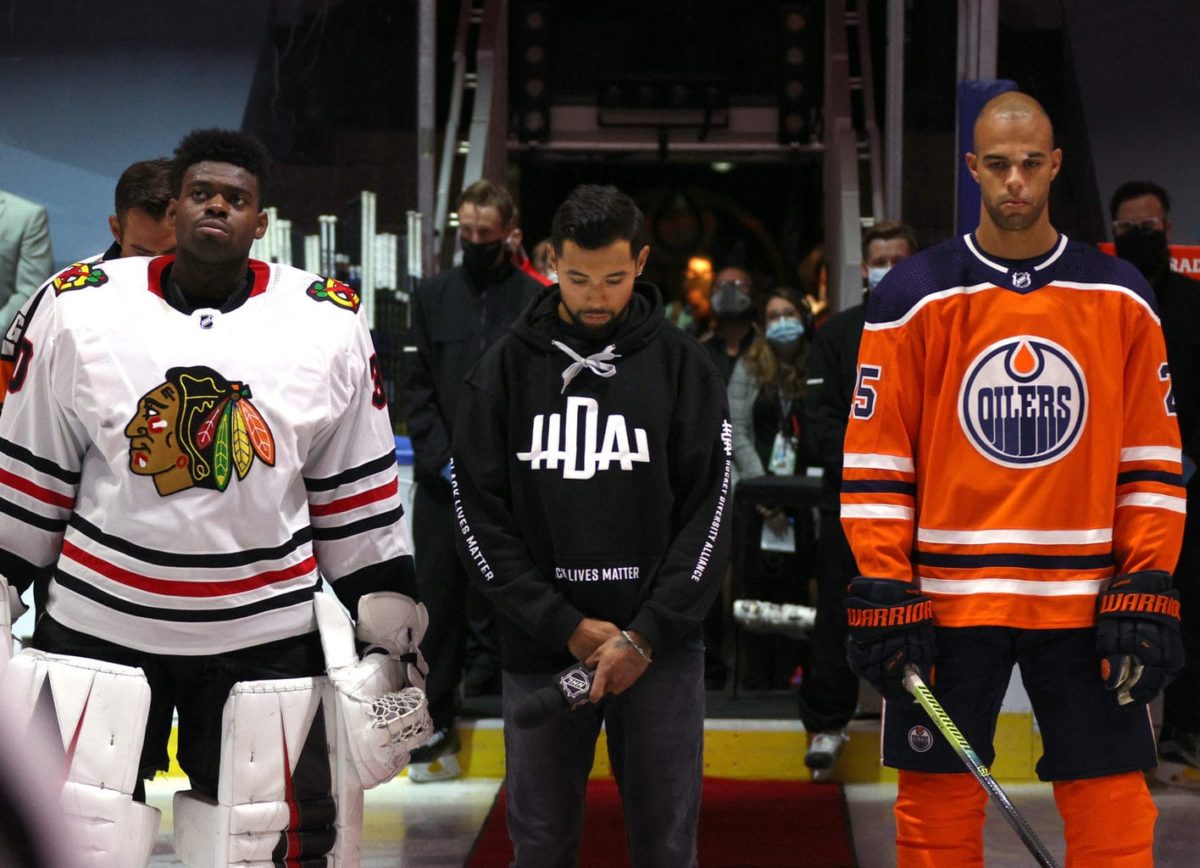 Rumors are that the Wild are willing to trade Dumba, but that he won't come cheaply – either by trade or by contract. On one hand, he has the longer-term contract Maple Leafs general manager Kyle Dubas prizes (he's signed through 2022-23), but his cap hit is $6 million per season. As has been noted during the Alex Pietrangelo chase – taking on another contract in the $6 million range might take some clever moves. Still, a $6 million cap hit is easier to bear than the projected $8.5 million contract Pietrangelo might demand.
Related: Maple Leafs' Forgotten Ones: Glen Wesley
About a week ago, a conversation between TSN's hockey insiders spoke to Dumba's availability. The text of that conversation included the following:
Gino Reda noted that Craig Button was "high on" the 26-year-old right-handed defenseman and asked Darren Dreger to comment on what he thinks the Wild would be asking for Dumba.
Dreger answered, "In a perfect world Bill Guerin would love to land a No. 1 centre, even a No. 2. And that doesn't appear to be reality at this situation at this point, unless something situationally changes. So, Guerin is at least willing to listen to a softer deal and that's future considerations. It would have to be a higher first-round draft pick and a good young NHL roster player."
Dreger then added that the Wild could hold onto Dumba and specifically noted, "They're not giving him away unless the asking price is met."
However, what also plays into the equation is that the Wild probably has to move either Dumba or top-flight defenseman Jonas Brodin before the Seattle expansion draft to avoid losing a top-four defenseman through expansion. Given that the Maple Leafs now have a Round 1 pick during this year's NHL Entry Draft after their trade with the Penguins, Dumba might be a possibility.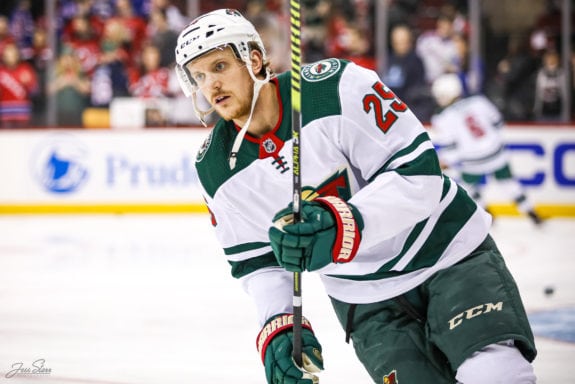 Maple Leafs fans might want to keep an eye on such possibilities.
What's Next with the Maple Leafs?
What happens to the Maple Leafs' first-round draft pick will be something to watch. Will the team move that pick or hold it? A first-rounder might seem like gold to a team because this year's draft is deep.
Obviously, given the team's salary-cap situation, the Maple Leafs could use another good player on an entry-level contract. However, certainly Dubas is dangling that pick even as we speak and it's not as if a 15th-overall pick will immediately become part of a team's roster for several seasons. Given the team's immediate need on defense or (perhaps) in goal, the Maple Leafs might not feel they can wait that long.
Related: Revisiting the Nazem Kadri Trade
My logic suggests the team will trade that pick to acquire a player who'd be part of the team's roster immediately. Obviously, I don't know whether Dubas is thinking help of defense or in goal, but I would guess the team will move that draft choice either next week or during the draft.
I've been wrong before, obviously. We'll see soon.
---
---
The Old Prof (Jim Parsons, Sr.) taught for more than 40 years in the Faculty of Education at the University of Alberta. He's a Canadian boy, who has two degrees from the University of Kentucky and a doctorate from the University of Texas. He is now retired on Vancouver Island, where he lives with his family. His hobbies include playing with his hockey cards and simply being a sports fan – hockey, the Toronto Raptors, and CFL football (thinks Ricky Ray personifies how a professional athlete should act).
If you wonder why he doesn't use his real name, it's because his son – who's also Jim Parsons – wrote for The Hockey Writers first and asked Jim Sr. to use another name so readers wouldn't confuse their work.
Because Jim Sr. had worked in China, he adopted the Mandarin word for teacher (老師). The first character lǎo (老) means "old," and the second character shī (師) means "teacher." The literal translation of lǎoshī is "old teacher." That became his pen name. Today, other than writing for The Hockey Writers, he teaches graduate students research design at several Canadian universities.
He looks forward to sharing his insights about the Toronto Maple Leafs and about how sports engages life more fully. His Twitter address is https://twitter.com/TheOldProf