So far in the 2023-24 season, the Toronto Maple Leafs have played 17 games. Their record sits at 10-5-2 for 22 points and they currently sit third in the Atlantic Division. At times this season, the Maple Leafs seemed to struggle a lot, but in the last two weeks, they appear to have righted the wrongs and have line combinations that work.
Related: 3 Takeaways From Maple Leafs' 3-2 Win Over the Red Wings
---
Latest News & Highlights
---
The team now finds themselves in Sweden and it looks like this trip could be the thing that brings the team together and gets everyone to buy into their program. Unfortunately, this was the year that the Maple Leafs could have taken over the Atlantic Division but due to their early season struggles, they didn't and are now playing catch up in an attempt to take over the top spot. Nevertheless, as mentioned before we are 17 games in, and with that here are three players who are leading the charge and exceeding expectations so far this season.
Calle Jarnkrok – How Swede He Is
When Michael Bunting left during free agency this past offseason and then Calle Jarnkrok was put on the top line with Auston Matthews and Mitch Marner, I was skeptical that the Maple Leafs lost someone who could battle in the corners and scrum it up for the line. However, Jarnkrok proved that he can be that player, which is why he finds himself on this list. It isn't just about the points; especially on a team like Toronto, they have that covered. They need players who have energy and can go into the corners and win board battles. Jarnkrok seems to have found a new type of energy this season; maybe it is because he has become the new version of Alex Kerfoot for head coach Sheldon Keefe and is used all over the place, or maybe it is just that he feels he can do well in that role. Either way, he has fit into that role very well this season.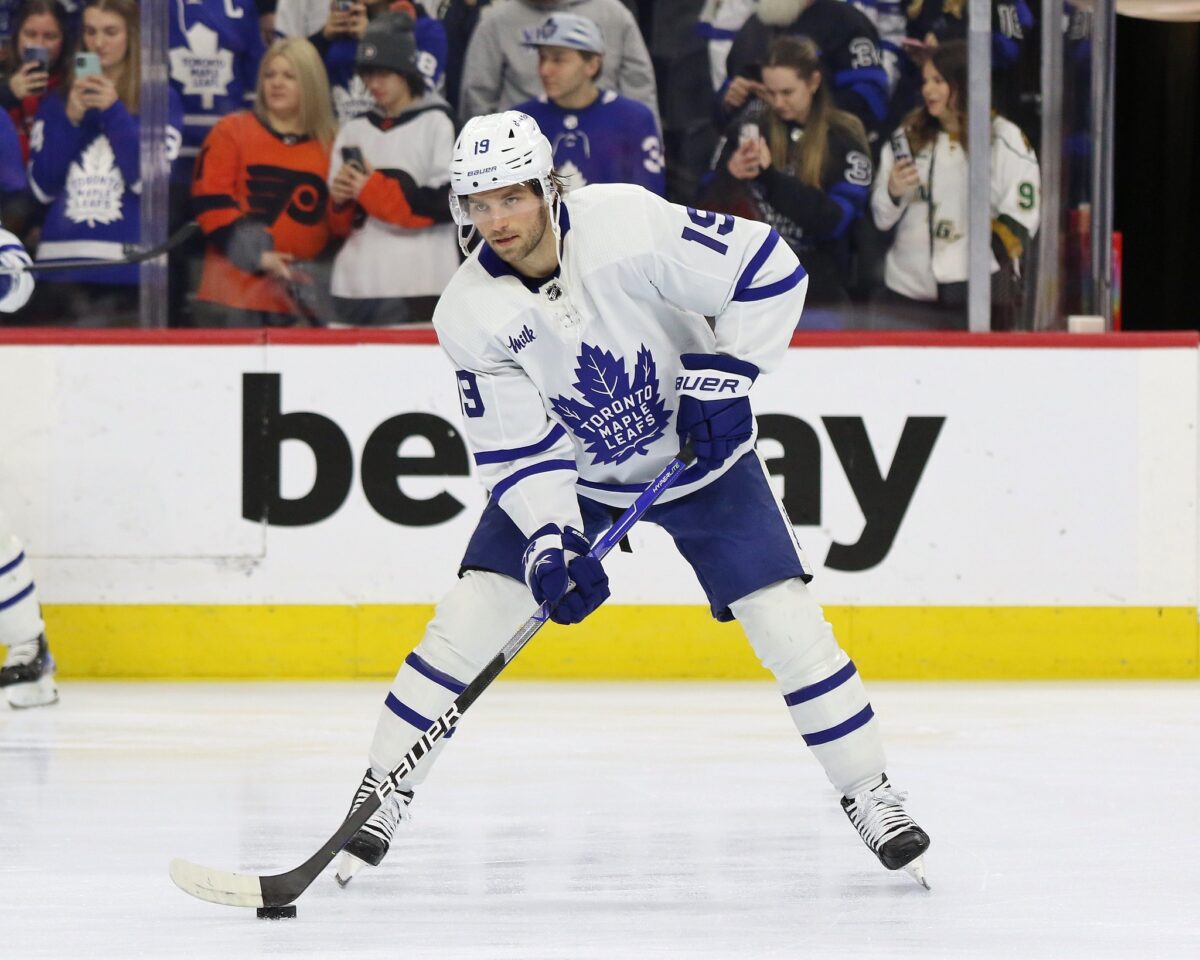 Additionally, he has found a new home on the third line alongside Max Domi and Nick Robertson, and very quickly, the trio has become the energy line for the Maple Leafs. The emergence of this line helped to quiet things down regarding the lineup and how it felt disconnected. Jarnkrok's point production has been good this season as well; he has four goals and five assists for nine points, is a plus-7, and averages 15:38 time on ice (TOI). This is good for a secondary scorer on the Maple Leafs, especially in a year where depth scoring is lacking.
John Tavares – Age is Just a Number
John Tavares has shown this season that he may be getting older, but he can still play at a high level. For the last few offseasons, he has been subject to a lot of criticism due to his contract and how the Maple Leafs could be in a better place financially if they didn't sign him. Well, this season he has been as consistent as ever; he has seven goals and 12 assists for 19 total points in 16 games. He and William Nylander have been on a tear this season; they sit one and two on the team in points. Tavares appears to have put in the work this offseason; he seems faster and stronger on pucks, which has helped his line produce. 
Related: 3 Takeaways From Maple Leafs' 4-3 Overtime Win Over Wild
Tavares has adapted nicely to the role of the second-line centre on the team. As the captain, he has helped the Maple Leafs through their struggles early on, and now that he and Nylander seem to have woken Tyler Bertuzzi from his early-season nap, the line is dominating their opponents. 
This is a prime example of what this line is capable of; it starts with a faceoff win by Nylander, who sends the puck around the end boards from the half wall. Bertuzzi digs in and beats his man, takes possession of the puck, looks up to find Tavares streaking to the side of the net, and dishes a perfect pass to him. Tavares makes no mistake and buries the puck, completing the comeback and capping off a very dominant third period by the second line for the Maple Leafs. This line's chemistry should have fans excited, especially if they can continue this style of play throughout the season and potentially into the playoffs. 
William Nylander – Superstardom
What more can be said about Nylander? He has played himself right into superstardom alongside Matthews and Marner for the Maple Leafs. Nylander has been sensational this season, he has 12 goals and 15 assists for 27 points, and he joins Doug Gilmour as the only Maple Leaf in the last 25 years to have 25 points in his first 16 games. He also has an incredibly impressive streak going on; he has a point in every one of his first 17 games. Not to mention, he is also on pace to score 128 points, which would be the most in a season by a Maple Leafs player. Unfortunately, it's not all good for fans of the team, Nylander is still on an expiring contract and while both sides are talking about a new deal there hasn't been any movement reported by any of the notable NHL insiders.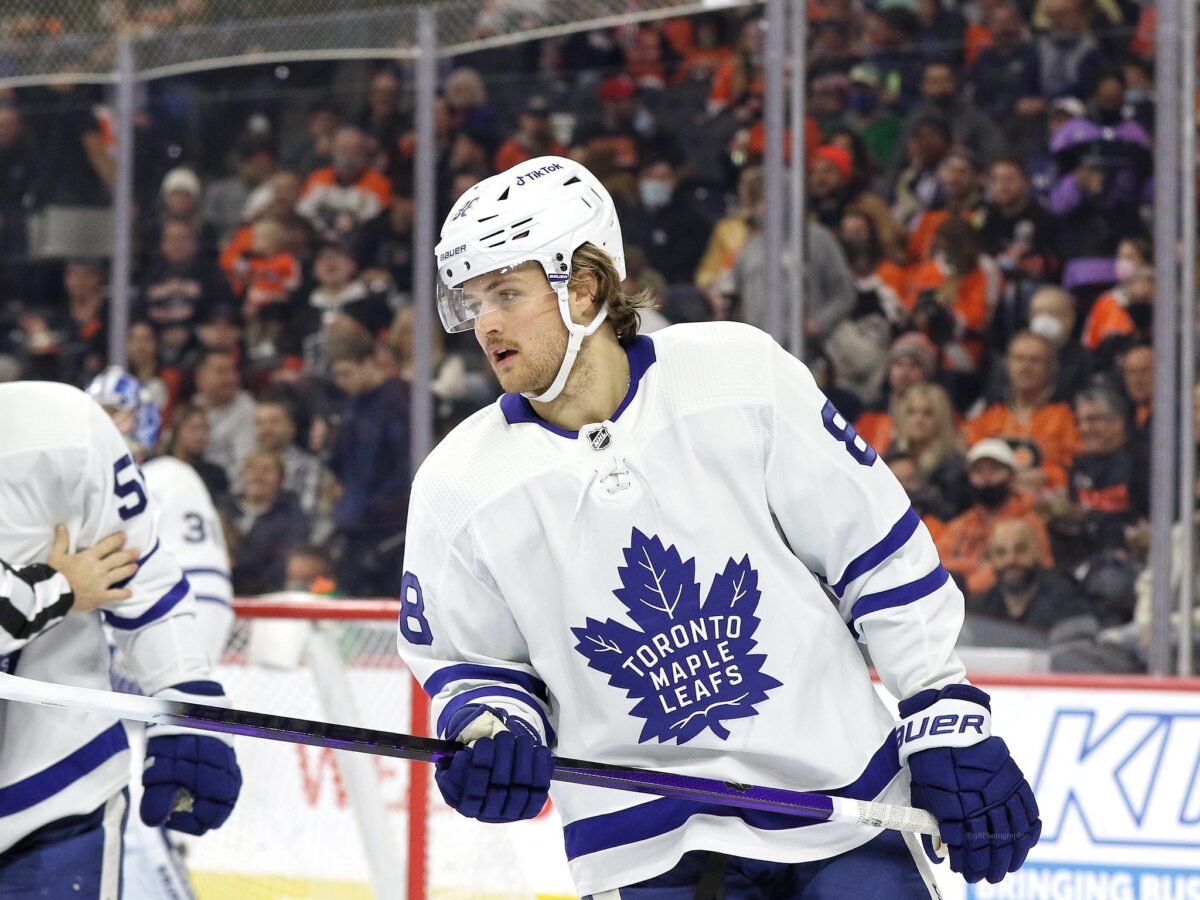 This begs the question: What would happen if they didn't reach an agreement before July 1, 2024? Nylander would be free to sign with any of the other 31 NHL teams; however, he can still sign with the Maple Leafs if he loses the eight-year deal that comes if you re-sign with your current NHL club on an expiring deal. Thankfully, there is hope to get Nylander re-signed, so for now, let's enjoy what he is doing this season. When Matthews had two hat-tricks in his first two games of the season, I would have thought it would have been him who was on this tear, but then Nylander's play just kept getting better and better, and he has been the team's best player by far this season. Especially after being the biggest factor in both games in Sweden for his club.
After last season and his career-high 87 points, it felt like he was always going to be around the 80-90 point range, but then this season happened, and it looks like he could be a 100-point player throughout his prime, which makes it feel like the Maple Leafs need to re-sign him.
Early on, it seemed to be a season in which the Maple Leafs would struggle, but the team has turned it around and is back to their old ways of outscoring their opponents. Thanks to players like Nylander, Tavares, and the honourable mention, Matthews, who have led the charge in that department. It is players like Jarnkrok that you rely on to shut down games or even spark a comeback with a good energetic shift late in games. Together, Jarnkrok, Nylander, and Tavares have been huge for the Maple Leafs and far exceeded the expectations set at the beginning of the season.
---

---