For starters, I have been one of the biggest critics of Toronto Maple Leafs' defenceman Justin Holl for the past couple of seasons. Right along with a number of members of Leafs Nation, questions have been raised about his spot in the lineup, why the Maple Leafs kept him over Jared McCann in the expansion draft and when Sheldon Keefe and Kyle Dubas will take him out of the lineup.
Consistent miscues in his own zone, overplaying the puck and a seemingly lack of physicality have caused Holl to be the centralized talking point when criticizing the Maple Leafs' game this season.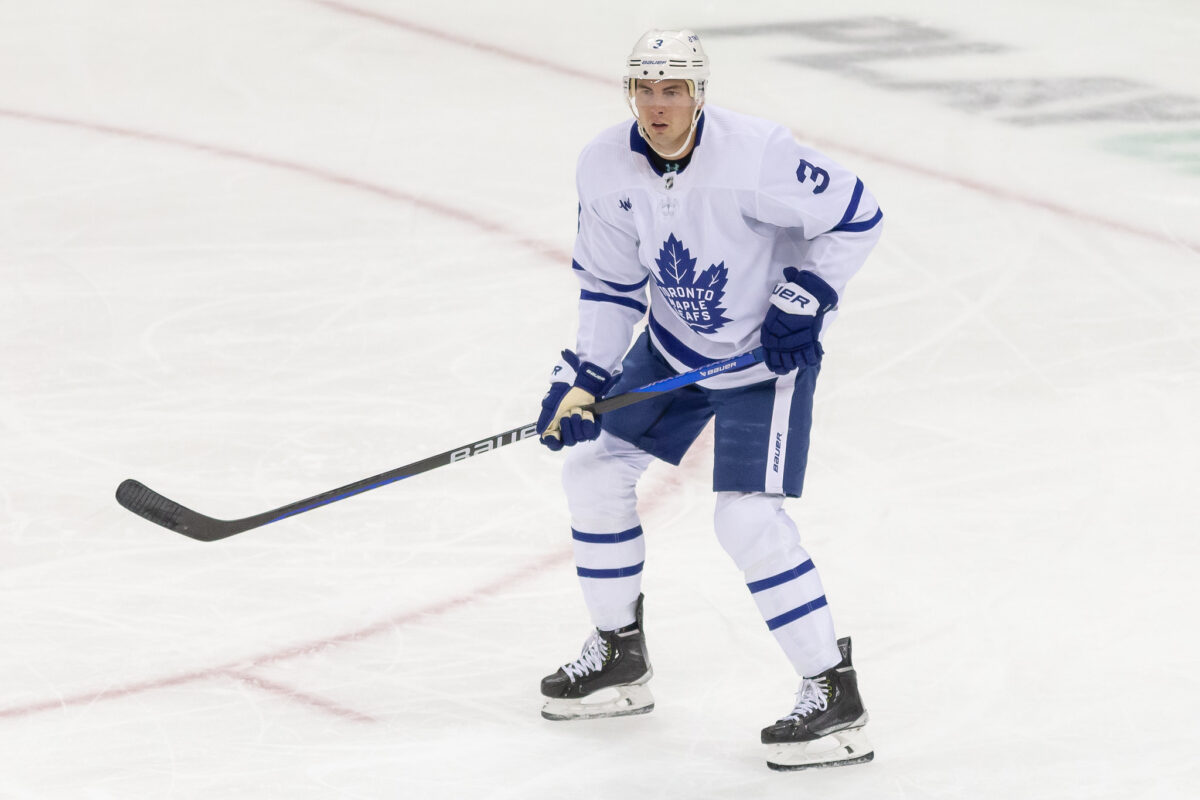 While some of those are legitimate arguments at times, they're arguments that can be made about a number of individuals on the team with Holl being somewhat of a scapegoat because of the role he's being asked to play — even if it's outside the realm of his ability.
But this isn't the first time we've seen this from the Maple Leafs' faithful. In fact, it's not the second time we've seen this, but it's safe to say that Holl is getting the Jake Gardiner treatment for his play with the Maple Leafs after the past couple of seasons.
What is the Jake Gardiner Treatment?
On Feb. 9, 2011, Jake Gardiner came over to the Maple Leafs in a trade with the Anaheim Ducks along with Joffrey Lupul for defenceman Francois Beauchemin. The following season, he made his NHL debut with the Maple Leafs as a 21-year-old, playing in 75 games for the team and recording seven goals and 30 points. He finished sixth in Calder Trophy voting and was named to the NHL's All-Rookie Team — all while averaging nearly 22 minutes per game for the Maple Leafs.
On top of that, Gardiner maintained a 50.4 Corsi For Percentage (CF%) in all situations and the exact same percentage at even strength as a rookie and set the tone early that he could get it done in a top-four role for a team that needed help on the back end in a big way.
---
Latest News & Highlights
---
Slowly, as his career progressed, his numbers remained similar or even climbed when it came to possession percentages in all situations and statistically, he took steps in becoming a major part of the team's overall offence.
In 2016-17, he played all 82 games and finished with 43 points, while in 2017-18 he set a career-high with 52 points over 82 games.
Still, he was the scapegoat for many in Leafs Nation — mainly because he was playing on the top two pairings when his style of play may have slotted in best in a four or five role. Throughout his Maple Leafs career, he averaged over 21 minutes and it wasn't until he signed with Carolina as a free agent that he saw that drop to under 17 minutes per game.
By putting him in a role that might not have suited his play, the Maple Leafs magnified his faults and his giveaways within his zone or the neutral zone turned into goals — further magnifying his shortcomings as a top-four defenceman to a fan base that can be so passionate and so unforgiving.
Looking at the numbers from now, Gardiner averaged just 2.7 giveaways per 60 minutes over his Maple Leafs career. What he did for the team offensively and otherwise, far outweighed those miscues.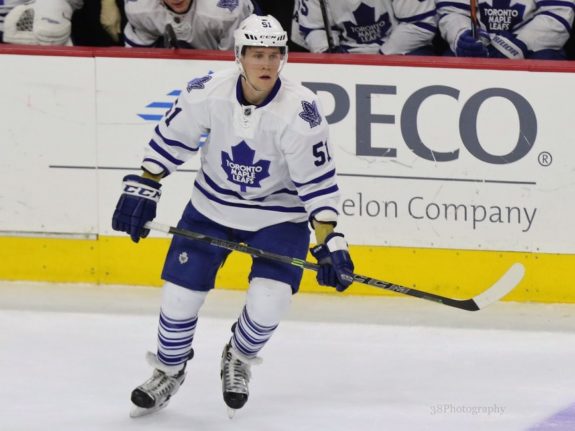 As such, even with his 45 goals and 245 points in 551 regular season games over eight seasons with the Maple Leafs, Gardiner's departure was widely celebrated by Maple Leafs fans.
It's worth noting, that after signing with the Hurricanes and seeing his minutes reduced, Gardiner's giveaways dropped to 2.01 per 60 minutes and his offensive production didn't suffer all that much — averaging 0.34 points per game with the Hurricanes.
As for Holl, while his offensive numbers don't compare to Gardiner, his placement in the top-four for the Maple Leafs does. It's a role that has put him in that scapegoat category for the Maple Leafs' faithful.
Injuries Have Holl Overplayed
It seems this year's blue line has been a revolving door for the Maple Leafs. Injuries to Jake Muzzin, T.J. Brodie, Morgan Rielly, Jordie Benn and Victor Mete have forced players like Holl and Mark Giordano to step into larger roles for the Maple Leafs.
Related: Maple Leafs' Bobby McMann's Journey to the NHL
For Holl, he's averaging 21:09 of ice-time per game over the first 44 games this season — the highest average of his career and nearly a minute more than last season. For the majority of it, he's played top-four minutes for the Maple Leafs — alongside different partners on a regular basis.
The level of competition higher than maybe what you'd like to see against a player of Holl's ability. Still, his miscues might not be as significant as some might assume. In fact, much like Gardiner, his giveaways and defensive lapses may seem more magnified because the opposition often capitalizes on them.
Holl is This Team's Jake Gardiner
With 28 giveaways this season, Holl is averaging just 1.80 giveaways per 60 minutes. That's lower than his career average of 2.33 and a step down from the 2.12 he averaged in the only other season he played over 21 minutes per game — which was back in 2020-21.
As for his possession numbers, in all situations, he's started 66.6 percent of his shifts in the defensive zone which could help to explain his 43.2 CF% this season — that and the consistent play in the Maple Leafs' top-four. On top of that, Holl has played over 138 minutes on the penalty kill with a 16.2 CF% which would affect his numbers at all situations.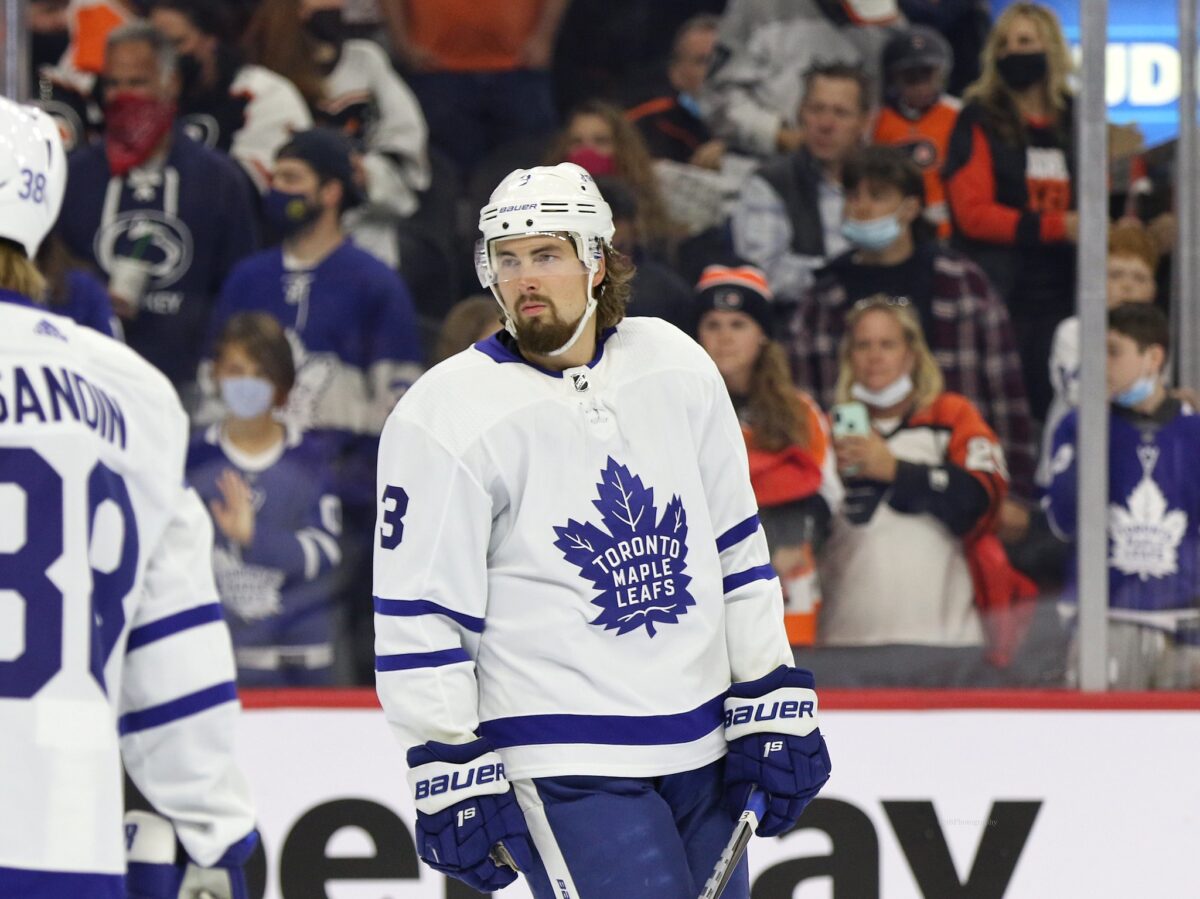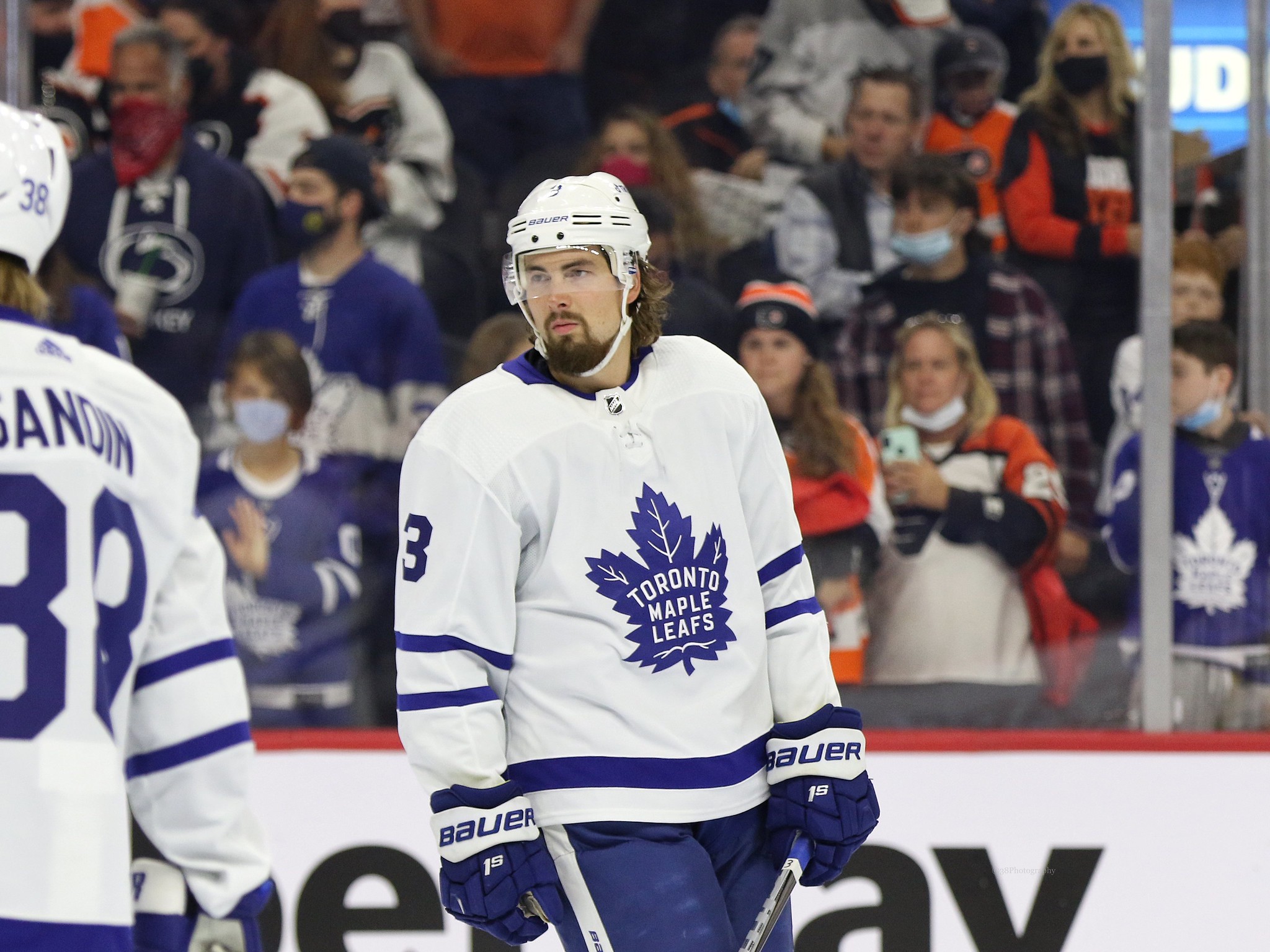 To thicken the plot, Holl's numbers at 5-on-5 close and 5-on-5 tied are both over 50.0 CF% and, unlike Gardiner, he brings a physical aspect to his game that makes him more of an asset that he's given credit for. In fact, he sits third on the Maple Leafs this season in the hit department behind only Zach Aston-Reese (90) and Rasmus Sandin (89) with 85.
As for his offensive production, he has seven points through 44 games. He's on pace for 13 points this season which would be his lowest totals since he earned a full-time role with the Maple Leafs in 2019-20.
Related: 4 Maple leafs' Trade Targets From Coyotes-Flyers Game
Still, Holl will likely remain a candidate as the Maple Leafs top scapegoat — along with Pierre Engvall and Alex Kerfoot — until he's placed in the best role for him. His numbers dictate that he can be a valuable asset, but not necessarily in a top-four role against opposing team's top players.
Call it the Gardiner treatment or whatever you'd like, but the love for Holl in Leafs Nation might not come until he's bumped in the lineup. Even then, he may already have been chased out of town given his contract is up at the end of the current season.
Time will tell, but Holl could excel as a bottom pairing defenceman. It just might not come in Toronto given the expectations.