The Toronto Maple Leafs meet the Carolina Hurricanes on the road later today. The team is in contention for one of the top positions in the Eastern Conference. As they enter the game, they carry with them a record of 43-19-9 and 95 points. 
As head coach Sheldon Keefe noted, "We've been talking a lot about… putting ourselves in position to win and finishing the job." Toward that end, the team has picked up points in four of their last five games, including three road victories in their last four games.
Related: Habs Have the Best Fan Culture in the League
Over the past few games, the Maple Leafs' offense has been cooking. The team has been scoring in bunches. Over a two-week span, the team scored five or more goals in regulation three times. Coach Keefe believes this scoring success is about being able to employ different lineup options and working to keep defensemen fresh. He has been giving players nights off to manage the schedule and keep players healthy.
---
Latest News & Highlights
---
Interestingly, the Maple Leafs have had success against the Hurricanes this season, winning their previous two games on Nov. 6 and March 17.
Item One: Some Things You Might Not Know About the Core Four's Seasons
As the Maple Leafs head into the final few games of the season, the team's so-called Core Four has been playing well. In looking at their individual statistics, I thought I would put together a little section on things that might be surprising (or fans might not know) about each player.
Related: Maple Leafs Commentary: Comparing the Core Four's Dollar Value
Auston Matthews might not be having the season he had in 2021-22, but he is still putting up points at a slightly better pace than his career point-per-game pace. Goal scoring aside, for the first time in his career, he has more assists than goals. He only needs eight more assists to surpass his best single-season assist total.
John Tavares has a chance to set a new personal record for assists in a season. His three assists in the Florida Panthers game brought him to 42 on the season. He also moved up to 105th place in All-Time NHL Points in the NHL. He needs just 21 more points to move into the top 100.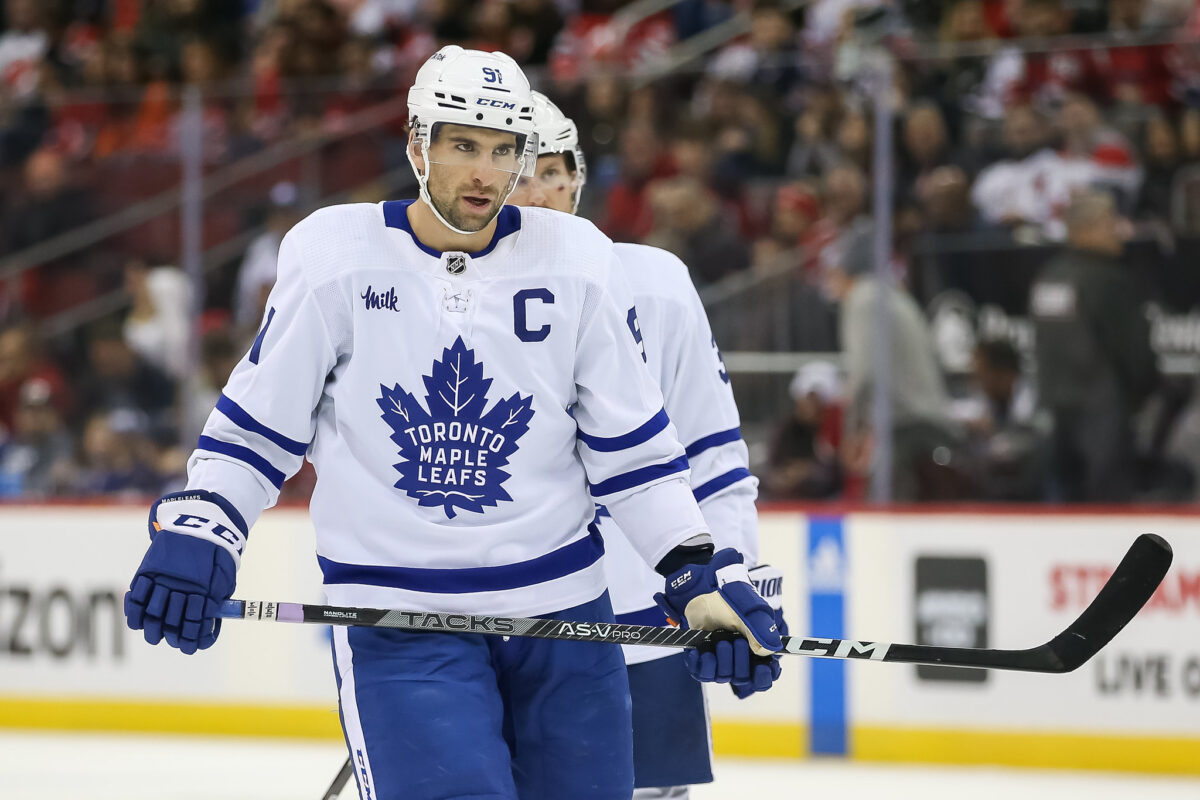 William Nylander has set a new personal best with 81 points this season. He only needs four more goals to reach the 40-goal plateau for the first time in his career. He's just one assist shy of his personal best of 46, which was set last season.
Related: Ex-Maple Leafs Frederik "Goat" Gauthier: Where Is He Now?
Mitch Marner is inching closer to his personal bests in goals, assists, and points. He has scored 28 goals this season and needs just five more assists to beat his previous high of 68. He also needs six more points to surpass his previous high points mark of 97 and eight more points to reach the 100-point mark for the first time in his career.
Item Two: Timothy Liljegren's Ice Time Is Dropping
Timothy Liljegren's ice time dropped to just over 10 minutes in the Maple Leafs' recent game against the Panthers. Although he registered an assist in each of his last two games, Liljegren's performance has been inconsistent. In fact, who would have thought this, but his teammate Justin Holl has been playing better.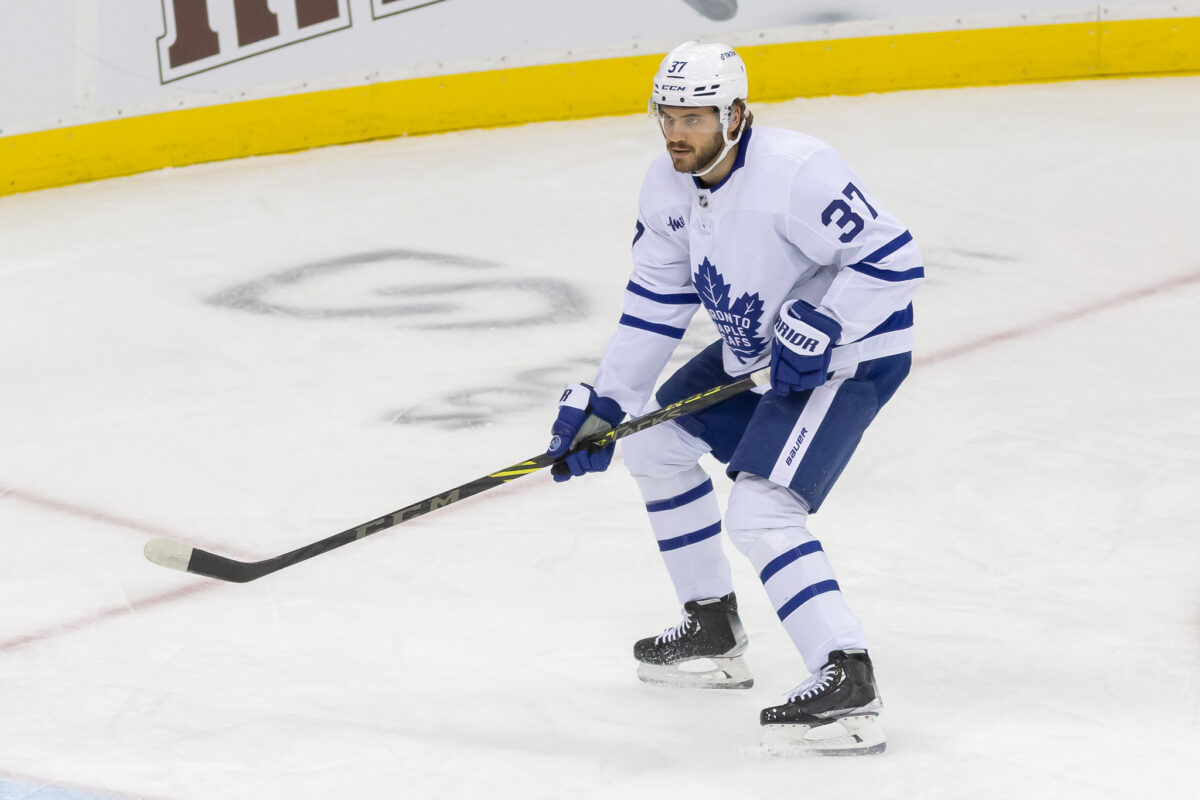 Holl is improving his possession game. As the playoffs approach, might Liljegren face reduced playing time or even be a healthy scratch? He's still young, and the learning curve for defensemen takes a while.
Item Three: Justin Holl Might Have Had His Best Game on Thursday
Speaking of Holl, in the recent game against the Panthers, he was impressive. He had a plus-3 rating for the game and added an assist on Matthews' second goal. He also played a team-high 3:49 on the penalty kill and was not on the ice for a single goal. According to Natural Stat Trick, Holl led all Maple Leafs' defensemen in scoring chances and high-danger scoring chances for and against. His expected goals percentage of 71 percent topped the team.
Item Four: Why Coach Keefe Likes Calle Jarnkrok on the Team's First Line
In a recent interview after the Panthers' game, coach Keefe was asked why he believed Calle Jarnkrok was such a good fit on the Maple Leafs' first line. Keefe replied that Jarnkrok's skill set, goal-scoring ability, efficient game, ability to defend, and strong work ethic made him a valuable asset to the team.
Related: Penguins' Most Creative Player Nicknames Through the Years
These attributes also make him a great addition to the team's first line alongside Matthews and Marner. According to Keefe, most impressive is Jarnkrok's ability to contribute offensively while also playing a responsible defensive game. Keefe noted that this defensive game was especially important because the top line can face tough matchups against other teams' top players. 
Keefe's support, in general, was a testament to what he believed about Jarnkrok's versatility and reliability. Who would have thought that the team would get a career season from Jarnkrok when he was signed in the offseason?
What's Next for the Maple Leafs?
After tonight's game against the Hurricanes, the team then travels to Nashville for a game against the Predators. Should they be able to win both games, they have a chance to really solidify their second-place standing in the Atlantic Division. 
Today's Daily Faceoff noted that Matt Murray was "likely" to start in the net. That likely means that Joseph Woll will get the start tomorrow with Ilya Samsonov home with his wife awaiting the birth of their child.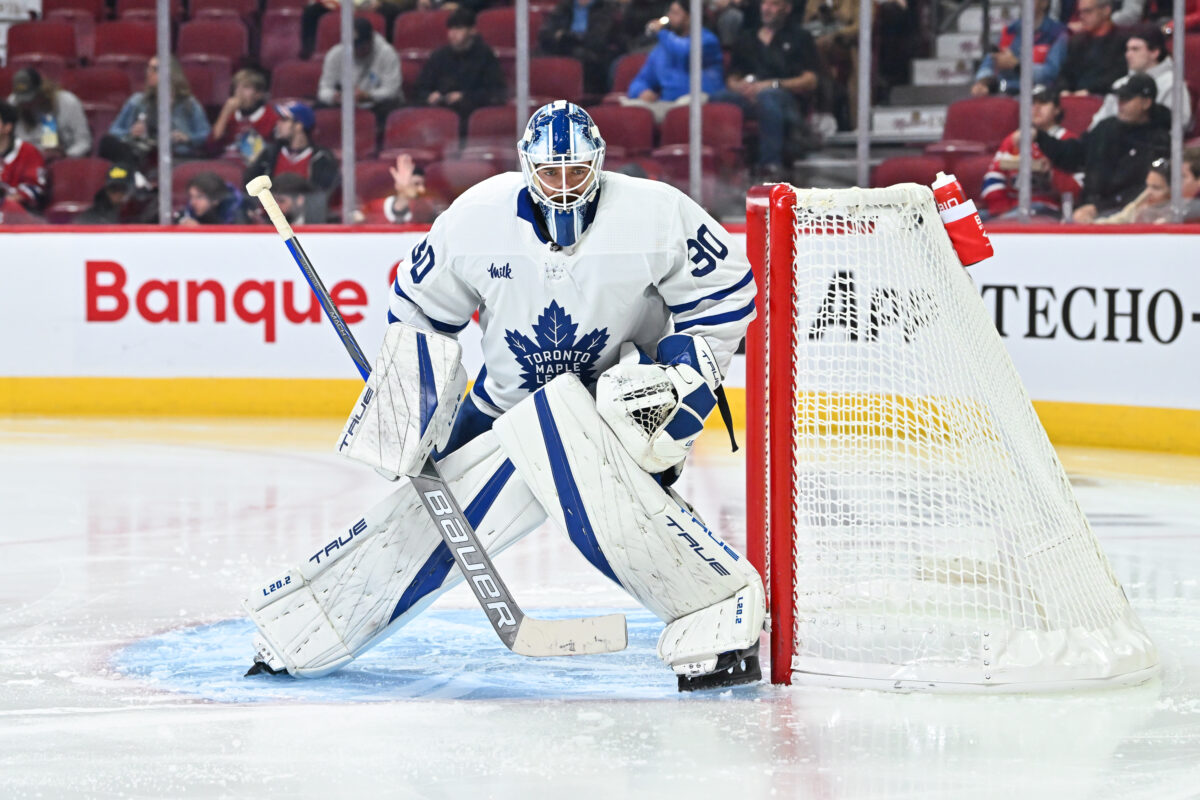 The question of when Ryan O'Reilly might be able to return to the lineup for the Maple Leafs remains up in the air. O'Reilly has been on long-term injury reserved (LTIR) since March 4 with his hand injury. Although the required 10 games and 24 days will have passed by the team's next home game on Wednesday, there's uncertainty whether his hand will have healed enough for him to play. If his recovery timeline is correct, he would not return until the beginning of April.
---
---