Tonight's game between the Toronto Maple Leafs and the Ottawa Senators is a meeting between two teams with different objectives. The Maple Leafs have already secured their playoff spot and are now focused on gaining home-ice advantage. On the other hand, the Senators are still fighting for a wild-card spot. They need to win as many games as possible to stay in the race.
All season long, while the Maple Leafs have been playing well, they have lacked the killer instinct. Instead, they've allowed teams to hang around. Sometimes it costs them. Will they put the Senators away tonight?
---
Latest News & Highlights
---
The Maple Leafs are looking to improve on that aspect of their game. Securing home-ice advantage is crucial in the playoffs, and the team will be looking to bounce back from their recent loss to the Florida Panthers and beat what will likely be a desperate Senators team. That should be a challenge.
Item One: The Maple Leafs' Home and Away Goalie Statistics Make for an Interesting Decision
As the season has played out, one intriguing aspect has been the Maple Leafs' goalie situation. Ilya Samsonov has been almost unbeatable at home, and mediocre on the road. While Matt Murray's record at home has been good, his numbers have been so-so at home. They've been much better on the road. 
Related: Dubas "Sow's-Ear" Goalies Have Become Maple Leafs Silk Purse
Looking at the specific numbers, Samsonov's record is a fantastic 18-2-3 at home, with a 2.00 goals-against average (GAA) and a .927 save percentage (SV%). On the road, he's actually put up a losing record of 6-7-1, with a 3.23 GAA and a .892 SV%. By contrast, Murray is 9-6-1 on the road, but with much better stats (a 2.75 GAA and a .915 SV%). In home games, his record is 5-2-1, but his SV% is only .880 and his GAA is 3.37.
How might that impact any decisions made about goalie deployment? Will coach Sheldon Keefe consider his goalies' home-and-away differences as he makes playoff decisions? It would seem that such a stark difference in performance between the two goalies in different venues might be a deal.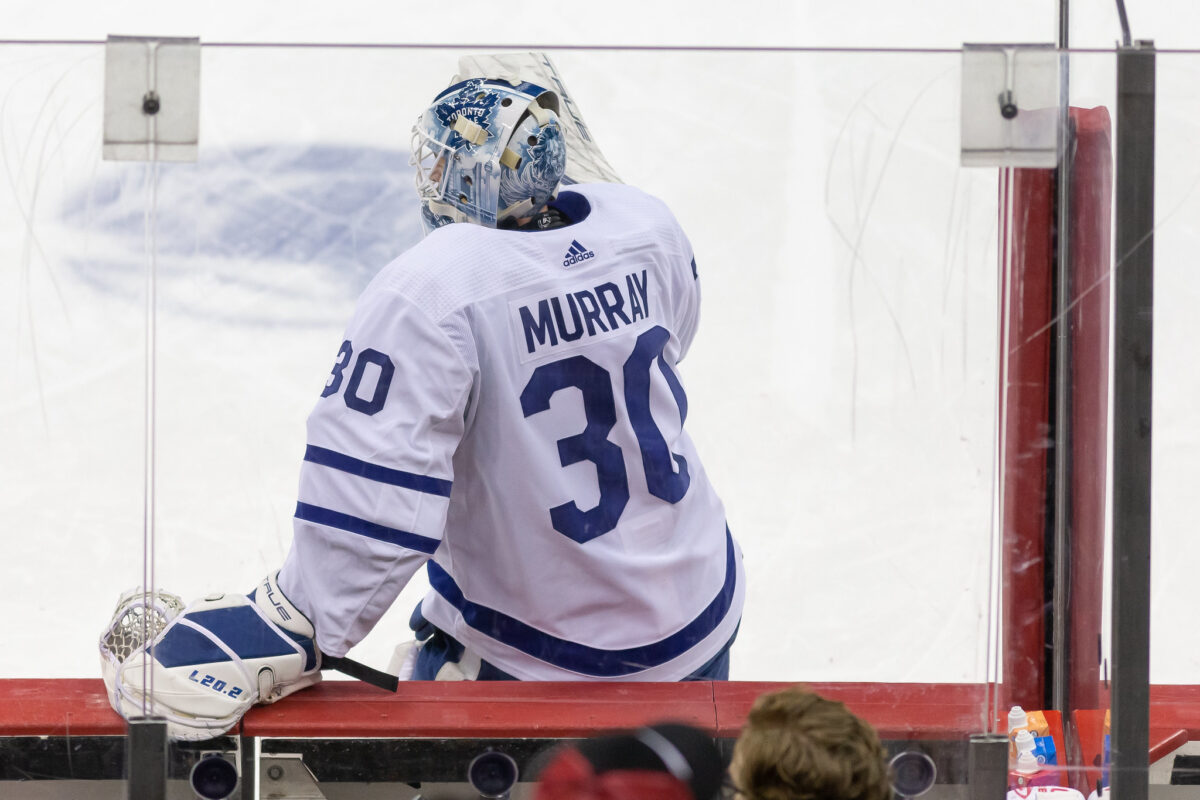 Coach Keefe has often noted that the playoffs are a different beast altogether, and both goalies must be ready to play anywhere. In a recent interview, Keefe addressed that question specifically.
He noted, "There are two extremes on both sides for both goalies, something that we're looking at for sure. I don't know how applicable it might be beyond the regular season. You get into the playoffs, everything equalizes in terms of scheduling and both teams are going through the same thing."
Related: Devils' 2012 Stanley Cup Final Team: Where are They Now?
Keefe added that, "It's certainly something that has my attention. Not a lot of games left, but for Sammy, we need him to play on the road and get more reps in there. And then Murray the other way. I think you'll see some of that the rest of the season."
Item Two: With Noel Acciari Out, Will Radim Zohorna Replace Him?
In an update on the Maple Leafs' roster moves, Noel Acciari is out with a neck injury and won't be able to play tonight. However, he's considered day-to-day for next week. He's been a solid physical presence for the Maple Leafs this season, and the team will miss his energy on the ice.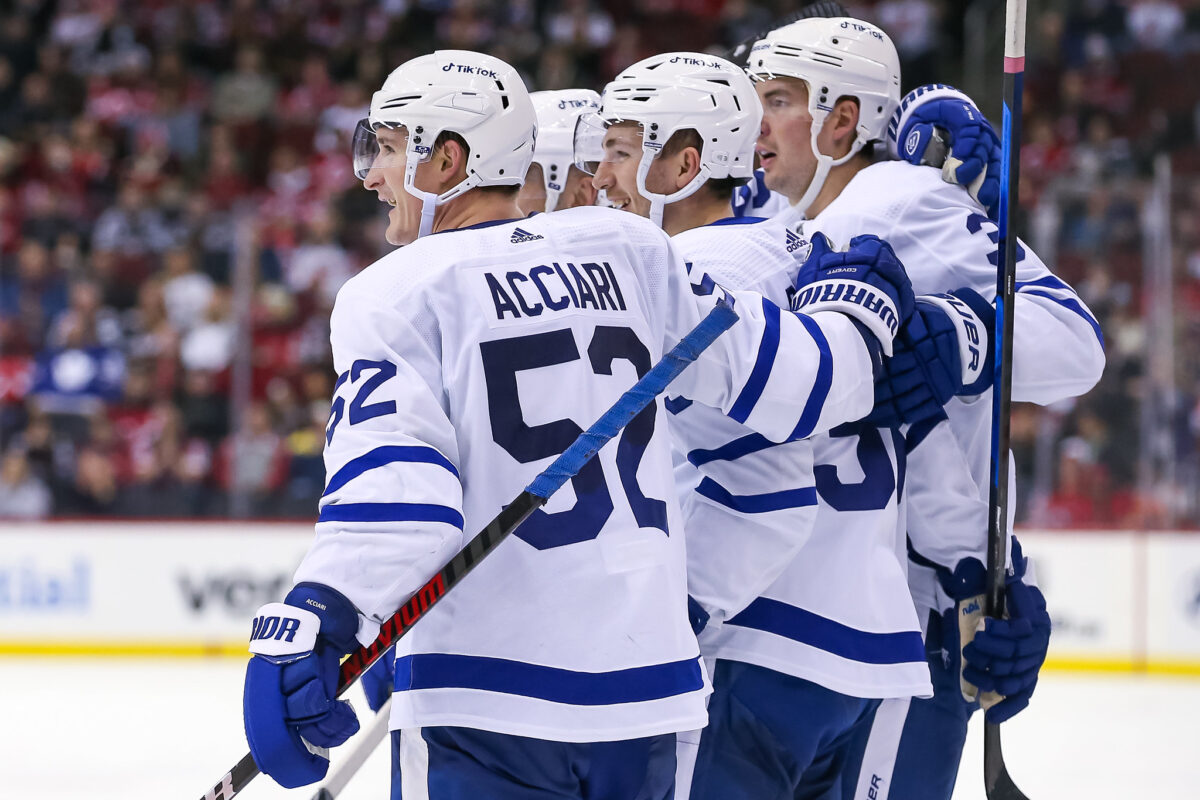 The team has brought up Radim Zohorna from its American Hockey League (AHL) Toronto Marlies' affiliate to fill the gap. Zohorna was acquired from the Calgary Flames at the trade deadline. Today's line combinations show him as the extra fourth-line forward should the team deploy an 11-forward and seven-defenseman lineup. 
Item Three: Ryan O'Reilly Practicing In Non-Contract Jersey
To update Ryan O'Reilly's injury status, he's practicing in a non-contact jersey. The word is that he's hoping to play next week and get some game action before the playoffs begin. 
Related: Maple Leafs Have Many Problems, But One Simple Solution
Since O'Reilly came to the team from the St. Louis Blues, he's been a productive addition. There's no doubt the Maple Leafs will be eager to have him back in the lineup for the playoffs (and hopefully well before). 
Item Four: William Nylander Seems Unlucky Rather than Bad
Despite a recent dip in play, William Nylander has had a successful season. He's set a new career high in goals at 36. Although Auston Matthews has overtaken him as the team's goal leader, Nylander has been one of Toronto's best playoff players. He's also been growing as a leader over the last few seasons. 
Coach Sheldon Keefe is obviously a Nylander supporter. Only once this season in my memory has he shown his fallback Nylander-tough-love tactic. From my perspective, that's a good thing given Nylander's growing self-awareness and understanding of what he needs to do to succeed.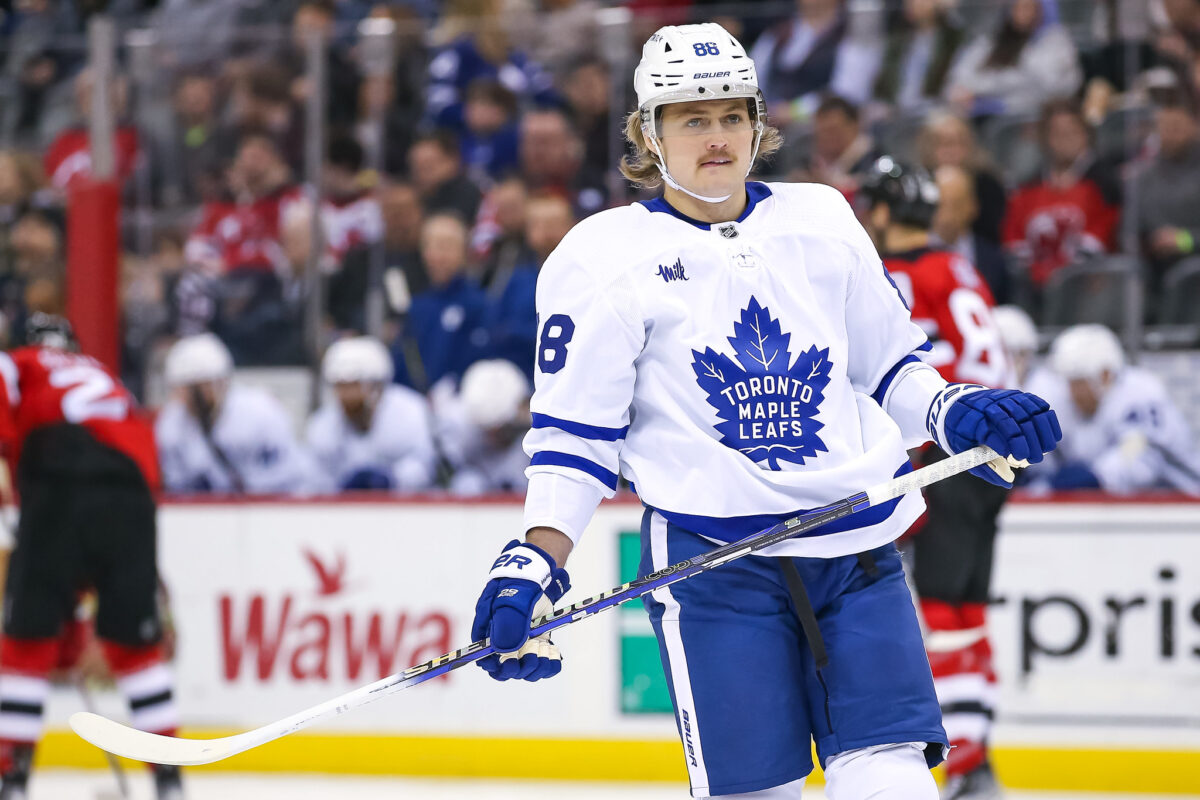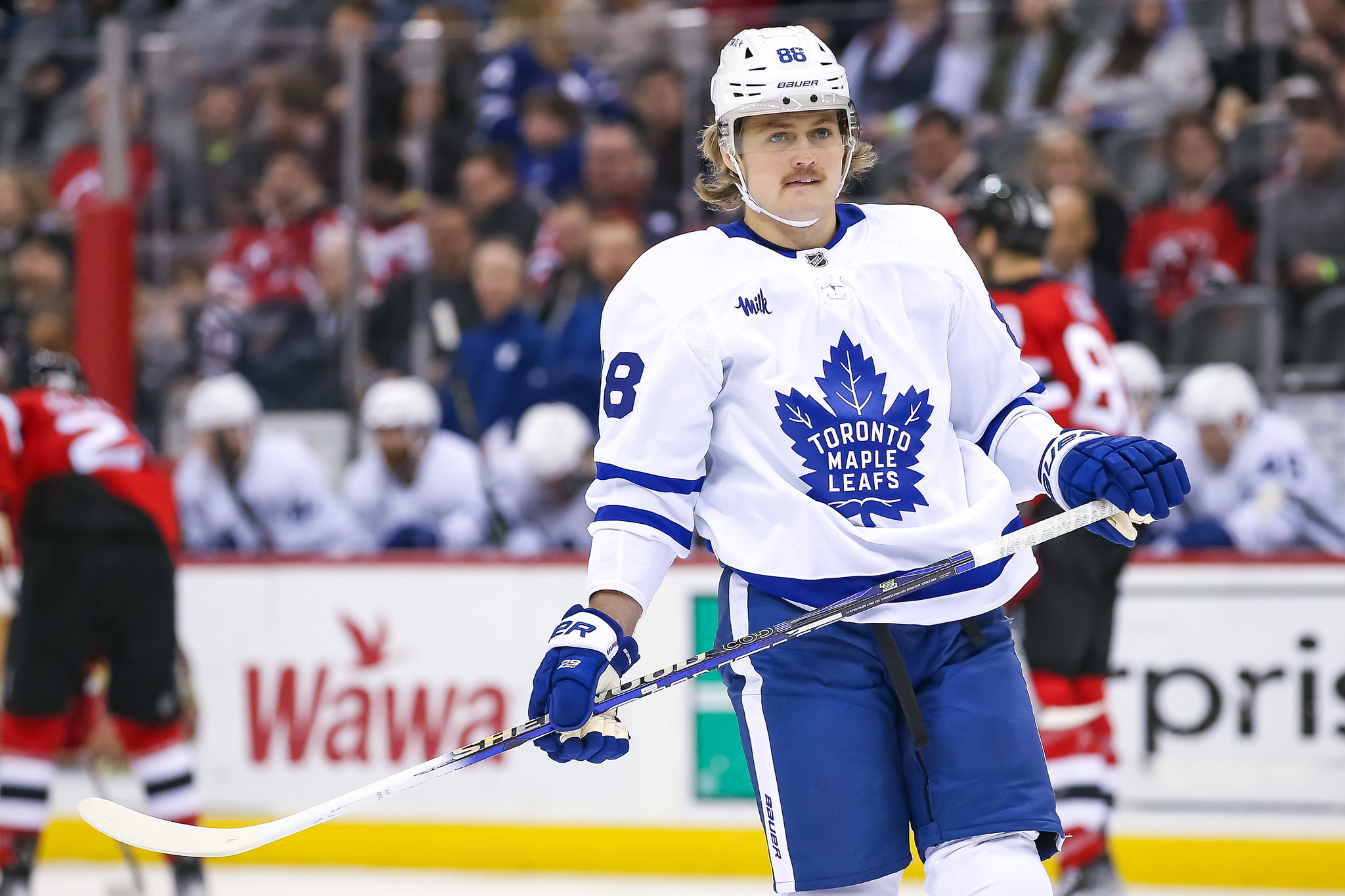 Nylander had a poor game just two weeks ago, but he's rebounded with a strong stretch of games. From what I've seen, the young Swede continues to carry the offense and make really good passes to teammates. I imagine that he's been frustrated with his scoring; but, to my eyes, he hasn't let it impact his play. He could use a lucky score.
What's Next for the Maple Leafs?
It would seem that the Maple Leafs have a pretty secure lock on home-ice advantage for the playoffs, but it isn't a done deal yet. I would think that the team will want to push hard to gain that advantage just because of the crowd support (and there's that pragmatic advantage of having the last change). 
Related: Maple Leafs' O'Reilly Will Provide Big Versatility Boost in Playoffs
However, last season's playoffs suggest that home-ice advantage doesn't carry any guarantee of postseason success. Still, I would believe it has to be motivational for the team to give its best effort. I can see the team pushing hard tonight and over the remainder of the regular season games to secure it.
---
---