Martin Brodeur to the rescue — yes, no, maybe so?
Just a week into the NHL season, at least a few teams have to be contemplating that option. The Edmonton Oilers, Anaheim Ducks and Winnipeg Jets immediately come to mind as potential suitors for the sure-fire Hall-of-Famer and winningest goaltender of all time.
The Oilers have perhaps stepped to the front of the line over the last 48 hours, with Viktor Fasth suffering another groin injury in Tuesday's 6-1 blowout loss to the defending Stanley Cup champion Los Angeles Kings, and Ben Scrivens struggling mightily through three appearances, including Wednesday's 7-4 setback against the Arizona Coyotes. The Oilers are already losing ground fast in the ultra-competitive Western Conference, off to an 0-3-0-1 start heading into Friday's home game against the Canucks, a rematch of last Saturday's 5-4 shootout loss in Vancouver where Fasth turned in Edmonton's best goaltending performance to date. Yes, in a 5-4 loss.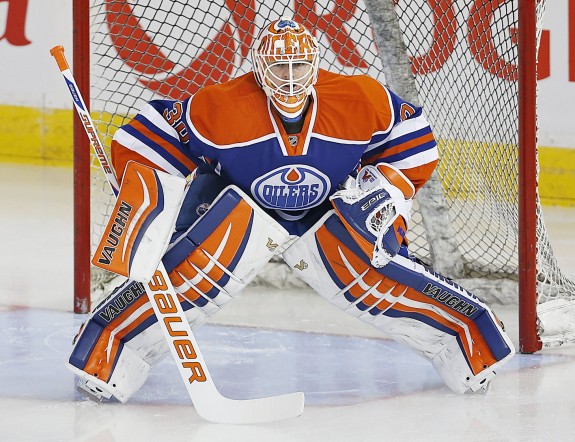 SAVE US MARTIN BRODEUR! !!!!!! #oilers

— Justin Ouellette (@J_Ouellette1808) October 16, 2014
The Oilers are averaging 5.75 goals against through four games, having also lost their home opener, 5-2 to the rival Calgary Flames last Thursday, with Scrivens yielding three unanswered third-period goals. He was no better in mop-up duty against his former team Tuesday, allowing three goals on 15 shots after Fasth was shelled for three goals on 11 shots, aggravating his wonky groin in the process and ending up on injured reserve.
Scrivens didn't give the Oilers a chance to win Wednesday, fighting the puck throughout, especially in his attempts to handle it, despite a respectable effort from the team in front of him. The game was tied 2-2 after the first and Edmonton cut the deficit to 4-3 early in the third before Scrivens surrendered a softie to Mikkel Boedker midway through the final frame. Martin Erat made it a three-goal game moments later, and Boedker completed his hat trick with an empty-netter in the final minute as the Oilers wasted a two-goal, three-point outing from Taylor Hall.
Scrivens is now sporting a 5.22 goals-against average and .800 save percentage, and has looked every bit as bad as Devan Dubnyk did to start last season, when the Oilers waited too long to address their goaltending problems and were essentially eliminated from playoff contention by the end of October. For what it's worth, Fasth had a 5.19 GAA and .870 save percentage before going down. Farm-hand Richard Bachman was called up to replace him, but Bachman isn't the answer, either. Nor is prospect Laurent Brossoit, who isn't ready for a prime-time audition just yet.
Is Martin Brodeur ready to suit up? #Oilers

— Brendan Boucher (@brendan1011) October 16, 2014
Enter Brodeur, which would be a "bold" move by general manager Craig MacTavish, who promised exactly that upon taking over for Steve Tambellini in April 2013. He brought in another experienced puck-stopper last season in Ilya Bryzgalov, who performed admirably and was parlayed into a fourth-round draft pick at the trade deadline, but his Nov. 8 addition came far too late to bail out the Oilers.
"I think we're at the stage in the cycle with our hockey club right now that we have to do some bold things." — MacT
It's doubtful MacTavish will sit on his hands and make the same mistake twice, although he did again enter the season without a proven No. 1 netminder while Vancouver and Calgary both signed veterans in Ryan Miller and Jonas Hiller, respectively. Ironically, Hiller made 49 stops to steal a 2-1 road victory over the Chicago Blackhawks on Wednesday as the Flames improved to 3-2-0-0 to start the season. That's probably the record the Oilers envisioned from their first five games, assuming they could beat Calgary and Arizona, split with Vancouver and accept defeat to L.A.
https://twitter.com/Mauifan/status/522595354441551875
Sure, Edmonton has been without top centre Ryan Nugent-Hopkins for the last two losses following his first career fight, and was also missing Jordan Eberle in L.A., but excuses are starting to fall on deaf ears in the Alberta capital, which is a far cry from the City of Champions that just relived its first Stanley Cup with a 1984 team reunion this past weekend.
Brodeur, as a three-time Cup champion, could certainly help reestablish a winning culture in Edmonton. If signed now, as in Thursday morning, he could debut Friday night and give the reeling club a much-needed confidence boost. He'd come in, settle things down, and undoubtedly teach Scrivens a thing or two about playing the puck. But Brodeur is a competitive guy and he'd want to hog the crease as much as possible, which would be all fine and dandy so long as he's stopping more pucks than his predecessors.
Makes Sense For Brodeur
From Brodeur's perspective, Edmonton offers an opportunity to get back into the league, and to face a lot of shots — and scrutiny — in hopes of either leading the Oilers to an improbable playoff berth, or best-case scenario for him, landing with a Cup contender at this year's trade deadline providing he still proves serviceable at 42 years old.
Brodeur wants to keep playing rather than retire. He has been staying in shape by practising with the QMJHL's Gatineau Olympiques, alongside his son and fellow goalie Anthony, who is following in his father's footsteps as a New Jersey Devils prospect. Edmonton isn't the most desirable locale, but then again, neither was New Jersey, which can get just as cold and dreary in the dead of winter. He's used to that part, and is more likely looking to make a hockey decision, not a climate decision. And although Brodeur has said he's willing to wait for the right fit to present itself, beggars can't exactly be choosers at this point, with most of the league's 30 teams content with their current goaltending situation, thus the reason Brodeur has remained an unrestricted free agent.
Makes Sense For Edmonton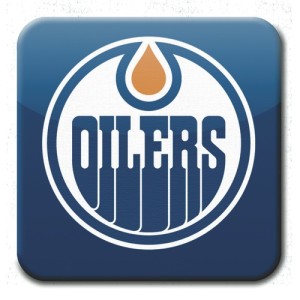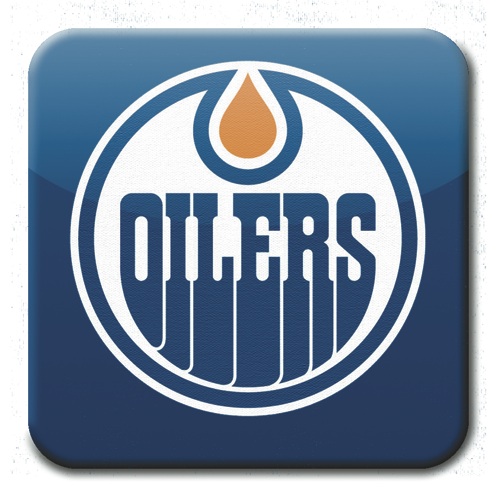 From Edmonton's perspective, this is a no-lose situation. The Oilers have an open roster spot with Fasth sidelined and they are below the 50-contract limit after their botched attempt to sign forward prospect Vladimir Tkachev out of training camp. If Brodeur's willing to sign with Edmonton — that's obviously a big IF — then MacTavish should be all over him without hesitation or reservation whatsoever.
It's a no-brainer, really, as he'll give the Oilers renewed hope and, worst-case scenario, another trade chip á la Bryzgalov. It's still early enough, though, for Brodeur to change the course of Edmonton's season and "save" Dallas Eakins' job as head coach.
Also Makes Sense For Anaheim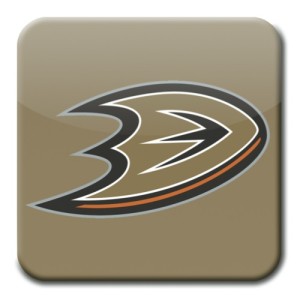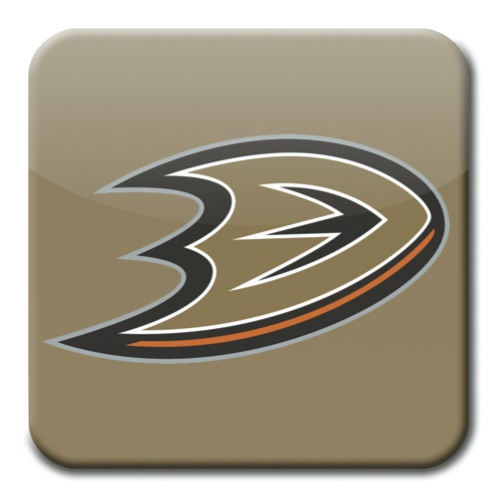 Edmonton isn't the only team entering into the Brodeur sweepstakes. The Anaheim Ducks would seem to be entertaining that idea as well. They just demoted up-and-comer John Gibson to the AHL, suggesting the move was made to get the rookie some playing time this weekend, but it wouldn't hurt Gibson to stay down there for another year and further his development as one of the sport's top prospects. Gibson got lit up by the Sidney Crosby-led Pittsburgh Penguins in a season-opening 6-4 loss and hasn't been back between the pipes since.
The Ducks other young goalie, 25-year-old sophomore Frederik Andersen, has also shown promise but still can't be called a proven commodity. Andersen has won three straight starts, beating Detroit, Philadelphia and Buffalo, but the Red Wings have been wounded, the Flyers have been floundering and remain winless, and the Sabres are simply awful, mustering only 12 shots on Andersen in a 5-1 loss on Monday. Anaheim's schedule is about to get much more difficult with upcoming games against Chicago, San Jose, Minnesota and St. Louis twice before month's end, so Andersen will surely be tested more in those contests.
Andersen only made 35 appearances as a rookie last season — 28 in the regular season, then 7 in the playoffs, where he eventually gave way to Gibson in a losing cause against Los Angeles. Hiller was relegated to third-wheel status in the post-season, before leaving Anaheim after seven campaigns to sign with Calgary.
Brodeur, for his part, might be more inclined to wait out the Anaheim situation as opposed to making a temporary pit-stop in Edmonton. Even if he signs with the Oilers, it wouldn't be surprising to see Brodeur end up with the Ducks down the road, certainly if Andersen falters or possibly in a supporting role. Jason LaBarbera is the current backup there with Gibson in the minors, and although he's been around the block, LaBarbera is a lacklustre fallback option who failed to stick in Edmonton last season as Dubnyk's supposed mentor.
Anaheim's Bob Murray, the NHL's reigning general manager of the year, isn't afraid of high-risk, high-reward moves. He inked Dany Heatley to a one-year, $1-million deal this summer in hopes he could rediscover his scoring touch alongside Ryan Getzlaf and Corey Perry on Anaheim's top line. Heatley scored in consecutive pre-season games before hurting his groin and just recently resumed skating, so the jury is still out on that signing. That said, a similar contract offer could be coming Brodeur's way in the very near future, especially if Andersen begins to struggle.
Don't Forget About Winnipeg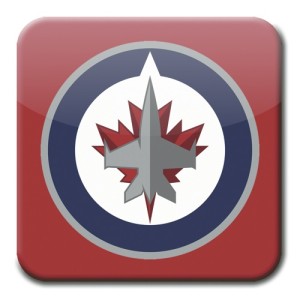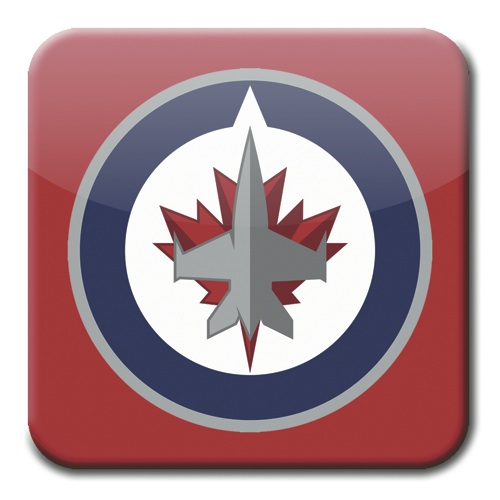 The Winnipeg Jets could be another wild-card in terms of teams potentially pursuing Brodeur. This franchise, much like Edmonton, is desperate for improvement and feeling pressure to compete for a playoff spot this season.
As of today, the Jets are depending on Ondrej Pavelec to backstop them into the post-season, but he doesn't have a single NHL playoff game on his resume and had one of the league's worst save percentages among starting goalies last season at .901 (the same as Brodeur, who split time in New Jersey with heir apparent Cory Schneider). Pavelec's career-best in that category is .914 over 58 games with the former Atlanta Thrashers back in 2010-11. The 27-year-old is actually off to a stellar start to this season (by his standards), with a .917 save percentage and 2.28 goals-against average in three appearances.
After winning their opener in blowout fashion, 6-2 over the Coyotes, the Jets have lost two straight, including a 4-1 decision to the Kings on Sunday that saw rookie backup Michael Hutchinson give up three goals on 13 shots in just over 22 minutes. Hutchinson was also shaky throughout the pre-season, prompting Winnipeg to acquire Montreal castoff Peter Budaj for positional depth, but he could be recalled from the AHL sooner than later if Hutchinson doesn't get better in a hurry. None of those three seem to be instilling much confidence in that restless fan base, or not to the degree that a Brodeur signing would anyway.
Brodeur's preference is to play for a Cup contender from the outset, but if none come calling within the next week or two — Anaheim just might — then he'll probably consider all of his options, including Edmonton and Winnipeg. If one of the latter two were to throw substantial money at him in the meantime — say $3 million for the rest of this season — Brodeur would be hard-pressed not to put pen to paper.
Not to Mention Plenty of What-Ifs . . .
St. Louis, Minnesota, Washington, Philadelphia and Pittsburgh could also be on Brodeur's radar. Although Brian Elliott, Darcy Kuemper, Braden Holtby, Steve Mason and Marc-Andre Fleury are all getting the job done for the time being, they don't have the track record of Brodeur, who could take over for any of them should they slip up going forward. And heaven forbid if a big-name starter — such as Montreal's Carey Price, Boston's Tuukka Rask, Chicago's Corey Crawford, Henrik Lundqvist of the New York Rangers or Kari Lehtonen of the Dallas Stars — were to suffer a significant injury, then suddenly there could be a bidding war for Brodeur. There should be a market for him even if everybody else stays healthy, be it as a starter or an insurance policy.
It's not unfathomable for Brodeur to wind up in any of those aforementioned places, and it's still safe to assume we haven't seen the last of him in the NHL. Brodeur appears bound and determined to go out on his terms, for better or worse, and he wants another kick at the can — or rather Cup.
Larry Fisher is a sports reporter for The Daily Courier in Kelowna, British Columbia, Canada. Follow him on Twitter: @LarryFisher_KDC.
Larry Fisher is a senior writer and head scout for The Hockey Writers, having been an at-large contributor for THW since August 2014. Fisher covers both the NHL and the WHL, specializing in prospects and NHL draft content, including his annual mock drafts that date back to 2012. Fisher has also been a beat writer for the WHL's Kelowna Rockets since 2008, formerly working as a sports reporter/editor for The Daily Courier in Kelowna, British Columbia, Canada from 2008-2019. Follow him on Twitter: @LarryFisher_KDC.