I know what you're thinking. When it comes to goaltending options for the Vegas Golden Knights the story begins and ends with Marc-Andre Fleury. We told you about him on Friday, and he is undeniably the face of the franchise. Vegas fans will see another netminder next season though, and he may be the one still in a Golden Knights sweater when VGK ultimately becomes successful.
It's been an interesting journey so far for Vegas general manager George McPhee. It's no secret that the NHL Entry Draft is his key to long-term success. That said, the Golden Knights still need to put a competitive squad on the ice early, lest there be no one left to watch by the time the team does actually start playing important hockey.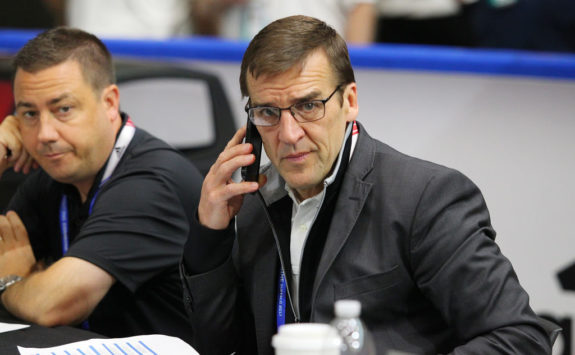 Fleury's a great place to start for a new franchise. Is he still here in a handful of years when the Golden Knights become Stanley Cup contenders as owner Bill Foley has promised? Who knows? The odds are better that we'll be watching the guy we're going to introduce you to today. Meet Golden Knights goalie Calvin Pickard.
How Did Pickard Get Here?
After Fleury, Vegas had a lot of options at goalie at last month's entry draft. Names thrown around included Petr Mrazek of the Detroit Red Wings and Philipp Grubauer of the Washington Capitals. That they were left on the table was a curious move to some, and the announcement of Pickard at T-Mobile Arena was met with more murmurs than cheers or boos.
Few goalies have had to be more immersed in losing in their first three NHL seasons than Pickard. He was chosen by the Colorado Avalanche with the 49th overall pick in the 2010 NHL Draft. Following stints in the WHL and AHL, he got his call up during the 2014-15 NHL season. He appeared in 16 games for an Avalanche squad that won 39 games and finished in the basement of the Central Division.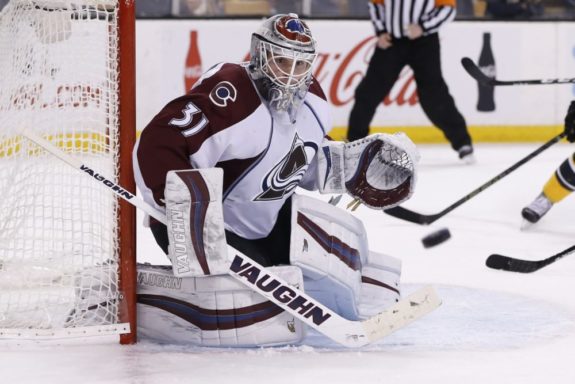 A year later he saw work in 20 games, and Colorado escaped the division cellar by four points over the Winnipeg Jets. Statistically, Pickard took a step back, if only minor, though it's not easy to find impressive performances on the Avalanche during this current stretch in the franchise's history.
He entered last season as Colorado's second option in net behind Semyon Varlamov, just as he had the previous two seasons. Then disaster struck. What was once thought to be a groin injury was considerably worse, and Varlamov had season-ending hip surgery in January. But did that make the Avalanche worse?
It did. Colorado finished last season with its worst point percentage since making the move from Quebec. Don't be misunderstood, though. That's not to blame Pickard for this disaster in Denver. It truly is a run of historically bad hockey for the Avalanche.
For his part, Pickard did no worse than expected. Colorado has deficiencies at every position, so there wasn't a lot of talent playing in front of him. In fact, he played well enough to make it an interesting conversation regarding whether he or Varlamov would be protected from the expansion draft. After 50 games with the Avs, it was Pickard, not Varlamov, who would receive a career reboot in the Vegas valley.
Where Does Pickard Fit In?
It's pretty simple, really. Fleury is the undisputed number one in net. There's no question that Pickard is number two.
There were actually three goalies chosen by the Golden Knights at the expansion draft. Jean-Francois Berube was also chosen, the result of a trade involving multiple draft picks between McPhee and New York Islanders GM Garth Snow. Ultimately Berube was not retained, and he signed a free-agent contract with the Chicago Blackhawks on July 1.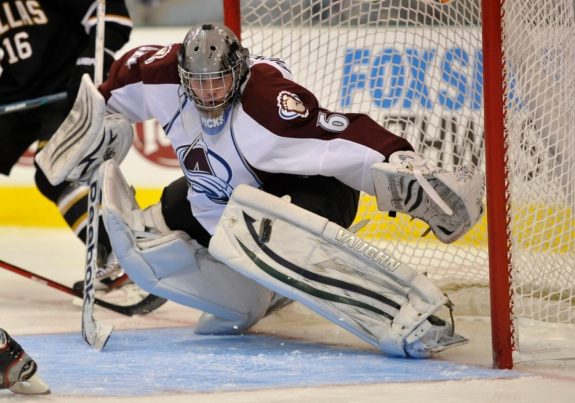 There are a couple of different ways to look at Pickard's situation in Vegas. He's no longer the number one, granted he likely wouldn't have been with the return of Varlamov, but there's always the possibility that could be a blow to the ego.
But he's definitely the number two. It's Fleury, Pickard, then prospects. The 25-year-old has been provided with a fantastic opportunity to learn behind a tremendous mentor in Fleury, and if MAF ends up being part of a trade deadline deal, this season or next, Pickard could see the ice as the number-one option sooner rather than later.
There has to be a certain solace in knowing exactly where you fall in line on a team's depth chart. It's impossible to determine what Pickard's future in this league is going to look like. He was only thrust into action following a season-ending injury to the guy playing in front of him, and for the worst team in the league at that. There's not a lot to glean from that situation. So he's a bit of a flier in that way.
Fleury's got two years left on his deal. Pickard has one year left at $1 million. Fleury's the guy, but watch Pickard closely when he's in net. If he plays exceptionally well, he may be the one on the move. If not, McPhee has plenty of draft picks he's acquired to play around with. Either way, I suspect Pickard is going to do more winning this season in Vegas than he did last year in Colorado.