When Mikael Backlund left Tuesday's game against the Colorado Avalanche, after blocking a shot during a critical 5-on-3 penalty kill late in the second period, many were left holding their breath, hoping the injury to the Swedish center wasn't too serious. Thankfully, he didn't miss any time, but if the Flames were able to pick up the slack and win with Gaudreau out of the lineup, surely they could manage missing Backlund for a stretch, right?
Maybe not.
Now in his ninth season with the Flames, Backlund has legitimately established himself as one of the better two-way centers in the game. While consistently playing some of the team's toughest minutes, and still managing to produce at a steady offensive pace, Backlund has taken his game one step further with this year's team.
"He's been outstanding for us. We're just happy he's okay." – Mark Giordano on Mikael Backlund https://t.co/04Yl4E6IEE

— Calgary Flames (@NHLFlames) December 29, 2016
Currently tied for the team lead with 10 goals, Backlund is clearly an important piece of the offensive puzzle for Calgary, but he manages to produce and drive possession while also facing the toughest matchups and deployment of any center on the team. It's this ability to lead on both fronts that make him critical to the Flames' success both now and in the future, and also one of the most under-appreciated players in the game today.
Bringing Balance to the Lineup
With rapidly emerging young offensive threats like Sam Bennett and Matthew Tkachuk, Backlund has been a steady force in the lineup that allows both of those players to be insulated. The rookie Tkachuk, playing on Backlund's left, is being allowed to play his game and make some rookie mistakes, knowing full well that his center is ready and capable of covering for him. Bennett, meanwhile, is able to see more favorable deployment, with the toughest minutes being chewed up by his veteran counterpart.
As an established player, Backlund is typically good for 20 goals per season while also taking on the likes of Ryan Getzlaf, Joe Thornton, and Anze Kopitar on a nightly basis. The ability to score at this clip, while still successfully handling those matchups puts Backlund in a group of centers that he's not usually considered a part of. Over the past five seasons, Backlund has scored at a higher rate (0.23 goals/game per NHL.com) than the likes of Mikko Koivu (0.20) and Mike Fisher (0.21), all while playing a very similar role.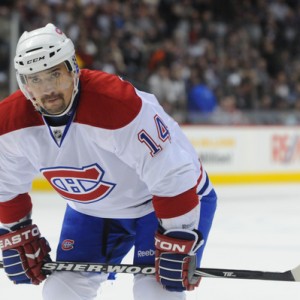 Perhaps the best comparison to Backlund over the past few years is Tomas Plekanec of the Montreal Canadiens, who plays a very similar game to the Swede. A speed-driven, responsible center who excels at shutting down opponents' top lines, Plekanec's 77 goals over the past five seasons puts him at an identical 0.23 goals/game clip to Backlund. The Canadiens' veteran has also spent the bulk of his career flying under the radar, even despite the market he plays in.
The Numbers Don't Lie
Looking beyond Backlund's ability to score, and taking a deeper dive into his numbers, it's clear that he's had a tremendous impact on the Flames this year, and increased his importance to the team moving forward.
Per Hockey-Reference.com, Backlund's 53.9 percent Corsi is best on the Flames down the middle, and 26th among all NHL centers, so we know that he's winning the possession battle when on the ice. Impressive, sure, but it's how Backlund is doing this that is most impressive.
It goes without saying that the more often a player starts his shifts in the opponent's end, the more likely he is to have shots for than against, and ultimately have a higher Corsi rating. Of the 25 centers in the league with a higher Corsi % than Backlund, only one starts less than 49 percent of his shifts in the offensive zone – Brian Boyle (42 percent).
As for Backlund? 36 percent. No other center in the NHL even comes close to that number. Only two players at any position in the top 200 in Corsi league-wide have anywhere near as low o-zone starts, and they're Backlund's linemates: Tkachuk and Michael Frolik.
Is He Selke Worthy?
At 27 years old, Mikael Backlund has really come into his own as a rounded, legitimate 200-foot player who doesn't do any one thing spectacularly but does everything well. There genuinely may not be a player on the Flames today whose absence would have a bigger impact.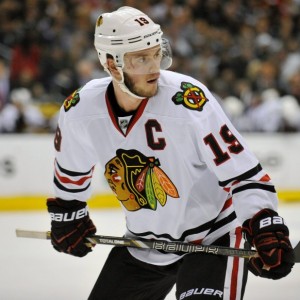 Putting it all together, there's a strong argument to be made that Backlund is having a Selke-calibre season. Unfortunately, though, the award isn't handed out to the same types of players as it once was. No longer does the Selke go to players like Mike Peca or Guy Carbonneau, now it goes to the likes of Jonathan Toews and Patrice Bergeron.
So, Backlund – like Plekanec – will likely just continue to fly under the radar. But, with a $3.575 million dollar contract set to expire after next year, Brad Treliving may want to keep some wiggle room in his plans. Backlund is due for a nice raise.