With the Additions of Niskanen and Orpik, Should the Capitals Move Mike Green to Forward?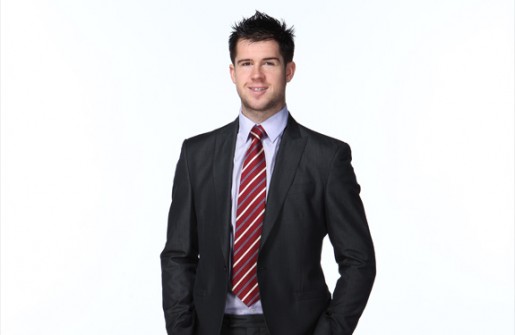 It has been a busy summer for the Washington Capitals.  To most of the diehard fans, it has been rather unorthodox.  Some significant changes have been made in recent weeks.  Back at the start of NHL Free Agency, the Capitals welcomed former Penguins defensemen Brooks Orpik and Matt Niskanen into the mix.
While the acquisitions of Orpik and Niskanen have garnered mixed reviews among the Capitals faithful, the moves have made the Capitals a better team (at least on paper).
With the Capitals now having five quality NHL blueliners, the depth on the team is very high.  Barry Trotz and his coaching staff have a lot of options heading into the season in regards to their defensive core.
Capitals fans and media have wondered what Mike Green's role is with the club now.  Some believe he has become a tradable asset – maybe he could bring back a top young forward via trade.  Some feel he will remain with the club long term and he will rebound back into the defenseman he became under former coach Bruce Boudreau.
Mike Green is probably the most interesting Capitals player to watch out for heading in to next season.  Will his icetime decline with the recent defense core additions?  Will he be used more in critical situations in games?  How will Barry Trotz utilize Mike Green and his offensive highly skilled tools?
What if there is another plan for Mike Green?  Could Mike Green become a forward in the NHL?  Could Mike Green (maybe) play on the Capitals top line with Alex Ovechkin and Nicklas Backstrom?

Pros Of Mike Green Playing Forward
It may not be the most popular idea at first, but it is an experiment that is worth a try.  When healthy, Mike Green can fly up and down the ice with his superb skating ability.  He was not utilized properly by Dale Hunter and Adam Oates.  Mike Green plays his best hockey when he is allowed to push the puck up the ice with no restraints.
With the Capitals blueline more crowded now, could Mike Green become the next Brent Burns?  It is rare to see defensemen make the transition to forward and perform well, but it can be done.  Brent Burns made the transition for the San Jose Sharks and became one of Joe Thornton's most consistent linemates.  Burns can skate just as well as Mike Green and probably has less skill and flash to his game.

Mike Green brings a combination of speed and skill to his game.  With a guy like Alex Ovechkin (who is the best sniper in the world) and a guy like Nicklas Backstrom (who is one of the best playmakers in the world) as possible linemates, Green's combination of speed and skill could complement both guys well.  Capitals fans have seen Green's ability to carry the puck up the ice and into the offensive zone in the past.  Could he do it all the time playing as a forward?
The Capitals were ranked an abysmal 25th in puck possession for the 2013-2014 season.  Oddly enough, the Capitals best puck possession player for the 2013-2014 season was Mike Green.  He was one of only three Capitals players that played over fifty games that had over 50% Corsi and Fenwick For Percentage (Orlov and Grabovski were the others).
Since Green was one of the best Capitals players in terms of puck possession, it is worth giving him a tryout at forward.  His skating and skill level are both very good and he has a good shot to boot.
Cons Of Mike Green Playing Forward
It is a major adjustment for any player who changes positions.  This is no different for a defenseman trying to convert into a forward.  Just like playing as a defensemen in hockey, forwards also have defensive responsibilities.
Could Mike Green provide his uptempo style of hockey in the forward group, while at the same time, playing smart defensively responsible hockey?  The experiment has never been tried before, so it is too early to tell.
The elite NHL clubs all have forwards who can back-check really well.  Mike Green is a fantastic skater, but could he do all the little things well playing forward?  If Green played at the wing position, could he win the board battles?  Could he get shots on goal and get to the front of the net?  Could Green battle well against the NHL's top defensemen?  How would Green match up and crash and bang with guys like Zdeno Chara, Shea Weber, or P.K. Subban during a game?
In order for Mike Green to be successful playing the forward position, he would have to be able to generate shots on goal and he would have to get to the front of the net.  He would also have to win the board battles and take some hits in the process.  Back-checking and stealing pucks from the opposition is also a must to play forward.
Analysis

It is worth trying Mike Green at forward during training camp.  An experiment like this should be considered by the Capitals coaching staff.  It would not hurt to try it in some preseason games just to see if it could work.
Mike Green has plenty of speed and skill to keep up with the forwards.  IF Green was experimented with the forwards, he needs to play with guys who are just as skilled as he is.  Green probably would not mesh well on the Capitals fourth line with guys like Jay Beagle and Tom Wilson.  IF Green plays with guys like Alex Ovechkin and Nicklas Backstrom who can match his skill set, the chemistry could grow into something special.
If a guy like Brent Burns can make the transition to forward and score over twenty goals, anything is possible.  If the Mike Green experiment at forward fails, then all the Capitals coaches have to do is put him back on the blueline.  Lines change all the time in the NHL and it does not hurt to try players at different positions.
Alex Ovechkin, Nicklas Backstrom, and Mike Green all have the most amount of skill on the Capitals roster.  Why not put them all together on a line just to see what happens?  What if the chemistry builds and Green fills the top line void?  If Green was to make a successful transition to forward, that would give Barry Trotz and the Capitals coaching staff even more options with the lineup.  If Green makes a successful forward transition, there is no doubt he could become a 20+ goal scorer for the Capitals once again.
Thanks for tuning in!