Frustration is growing in the State of Hockey and last night's game against the New Jersey Devils certainly didn't help. The Minnesota Wild dropped their fourth consecutive game, losing 3-1 in a lackluster effort. The lone goal of the night was scored by Minnesota native Ryan Carter.
Rough on the Road
This game against the Devils ended the Wild's three-game road trip, in which the team lost all three games against Ottawa, Montreal, and New Jersey. So far this season, Minnesota has only won two games on the road, a trend that cannot continue if the Wild want to stay in the mix at the top of the Central Division.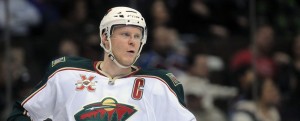 The team started out the season incredibly, playing outstanding at the X and losing their first home game so far against the Pittsburgh Penguins on November 4th. Something clearly changed for the Minnesota Wild that night – whether that be Zach Parise or the team just losing motivation for some reason. Coach Mike Yeo made it known to the StarTribune's Michael Russo earlier this week that some of the guys on the team aren't putting in much effort:
"I feel like there's some guys that are kind of doing the minimum, like playing the system. That's expected of everybody, but then you've got to bring a little something extra on top of that, and I think that's one thing missing right now."
All I know is if it takes Zach Parise to motivate the entire team, the Wild don't have as much depth as I thought they did. When you lose a core guy like Parise, that's when the rest of the team needs to step up and play a little harder. Minnesota can't depend on one guy to win games. Jared Spurgeon and Matt Cooke have also been missing from the lineup during this time, but the same line of thought applies here. Three players shouldn't be able to dictate whether the team wins or loses.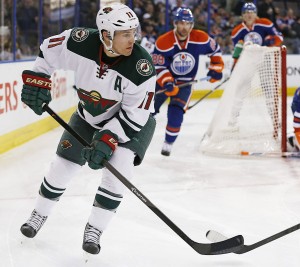 These loses haven't just been loses, either. The Wild has scored a combined three goals in the past four games, while giving up a combined fourteen goals to its opponents. That's not just losing; that's being dominated in every game.
There's No Place Like Home
I don't mean to just sit here and rip the Wild apart. They're clearly in a slump, but I don't think it's time for a full-blown panic yet. There's still plenty of season left to play and I'm sure they'll find a way to pull things back together, especially if they continue their winning ways at home and get Zach Parise and Jared Spurgeon back Thursday against the Sabres.
P.S. Firing Mike Yeo isn't the answer to this problem.
Alli covers the Minnesota Wild and has been a contributing writer with THW since August 2014. She is currently a journalism and sports management student at the University of Minnesota. For all of your Minnesota Wild news and updates, follow her on twitter: @allibaker23