The Minnesota Wild will be hosting their first outdoor game in February and with that comes the obligatory alumni game. We got a glimpse of some roster highlights in August when it was announced that the Wild's alumni squad would feature players who suited up for the Minnesota North Stars.
Now, the full rosters have been revealed. Take a look at the full roster below, via the NHL announcement.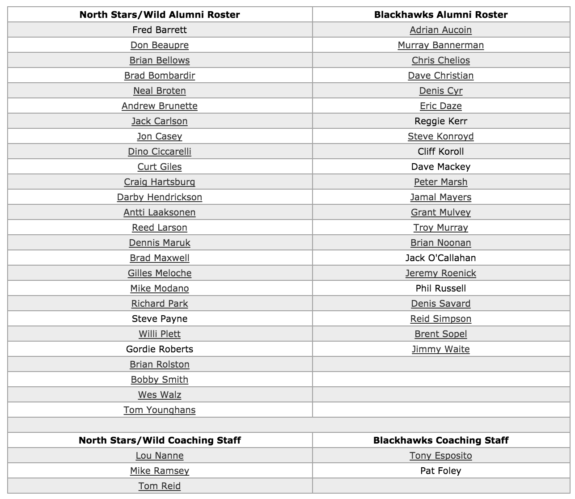 Some big names highlight the group including Mike Modano, Jeremy Roenick, Brian Bellows, Neal Broten, Chris Chelios, Jon Casey, Dino Ciccarelli, Denis Savard and Brian Noonan.
Not many players who have actually suited up for the Minnesota Wild will be on the Wild's roster, but most who are on there are in some way still affiliated with the team or the team broadcast, including Brad Bombardir, assistant coach Andrew Brunette, Darby Hendrickson, AHL player development coach Richard Park and Wes Walz.
The game will take place the day before the Stadium Series game, February 20 at 3pm ET at TCF Stadium, home of the University of Minnesota Golden Gophers football team, and temporary home of the Minnesota Vikings. The alumni game will have three 20-minute periods of running time hockey, just like when you were seven.
RELATED: Hockey Hall of Fame Debates: Jeremy Roenick
Dustin Nelson is the News Editor for The Hockey Writers. He's a contributor to Hockey Prospectus, Hockey Wilderness, and writes a column for Rotowire. He's also written for Gone Puck Wild, Wild Xtra, InDigest, Electric Literature, The Rumpus, Tiny Mix Tapes, Prefix Magazine & other publications. Have a tip? Email him at dlukenelson[at]gmail[dot]com.