The Minnesota Wild have had a lot of players go through their lockerroom over their 20 seasons of existence and many of them made a name for themself in the red and green. Players like Zach Parise and Ryan Suter are no surprise to this list, but there are a few that Wild fans may need a second to remember as we journey back in time.
Favorite #1 : Marian Gaborik
Whenever fans think of all-time great Minnesota players one name is usually agreed upon, Marian Gaborik. He was the Wild's first-ever draft pick in 2000; an 18-year-old looking to make a name for himself in the big leagues.
He is immediately recognizable. He scored Minnesota's first goal in franchise history in his NHL debut. He was a lightning-fast player who could skate coast-to-coast and leave players at a standstill. His shot was just as fast, and he could unleash a wrist shot before a goalie could move his glove.
His smooth stride, slick hands and quick shot made him stand out on the ice, and he also set a couple of franchise records.
Wild Records
He still holds the franchise record for career goals at 219 which should hold for a bit longer considering that Mikko Koivu, who ranks second, is no longer with the club. Third place belongs to Parise, who needs at least 28 more goals to catch 219, which is an attainable goal if he stays healthy.
The stat that really stands out was Gaborik's game-winning goals. He helped clinch wins for the Wild a record 43 times in his eight seasons, and it might have been more had it not been for the NHL lockout in the 2004-05 season. This record may be in jeopardy; Parise is behind him and needs just seven goals to tie it.
If Gaborik had stayed in Minnesota for a few more seasons he may have reached milestones that weren't achievable by anyone else. The season after he left, he tied his career-high with 42 goals for the New York Rangers. That same season, he had 44 assists and a career-high 86 points.
After he left the Wild in 2008-09, he went to the Rangers, then the Columbus Blue Jackets. After that, he went to the Los Angeles Kings and finally to the Ottawa Senators. He won the Stanley Cup with the Kings in 2014, the obvious highlight of his career.
Favorite #2: Mikko Koivu
The first name that comes to mind if anyone asks who is the face of the Wild franchise is Koivu. He did so much for the organization in his 15-season career with the Wild, including becoming their first permanent captain.
Staying with the same team for most of your career makes it pretty easy to become a fan favorite, especially if that career is as long as Koivu's. Fans will not forget his perseverance. During the 2007-08 season, in a game against the Vancouver Canucks, he took a cheap shot to his calf by Mattias Ohlund which broke his leg. He missed 24 games but fought his way back to play that same season, and even managed to net 42 points.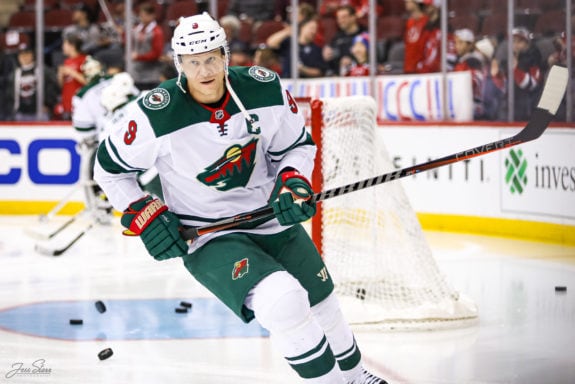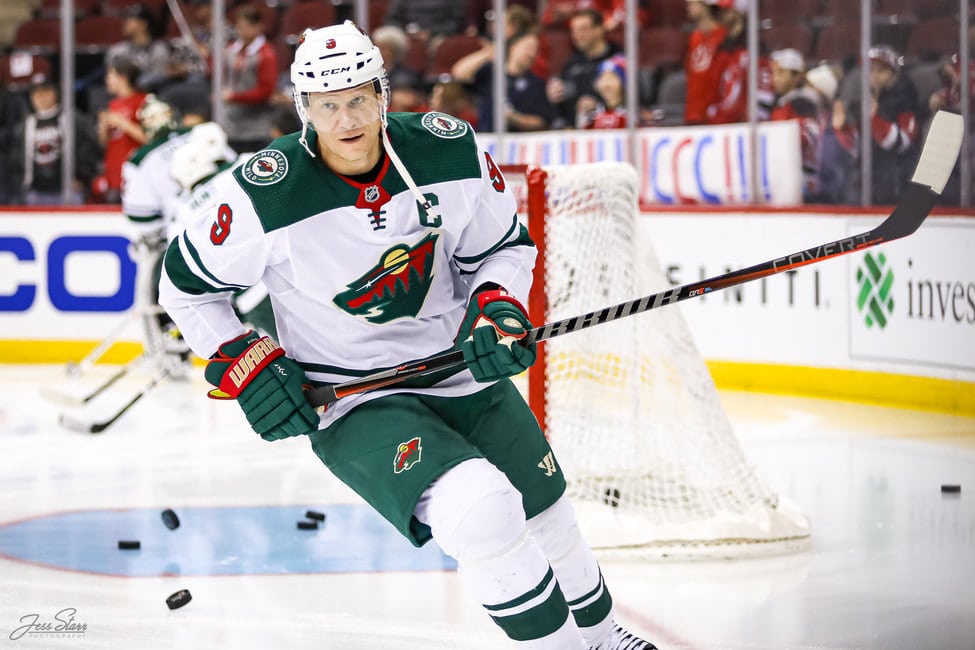 He could also change the momentum of a game. Koivu could swipe the puck off the stick of an opponent and immediately turn the play around. Other times he would scrap with a player until he came out with the puck. He had a record 699 takeaways over his 1028 games and led the team in that stat as well.
Infamous Shootout King
Koivu was almost always on the shootout list. His backhand was unpredictable and nearly unstoppable, which made him famous among fans. He took part in 125 shootouts and scored in 42 of them, with 18 of those being the deciding goal.
His shootout technique will always be remembered. It's disappointing that he's gone, but he'll make a name for himself with the Columbus Blue Jackets in the 2020-21 season.
Favorite #3: Pierre-Marc Bouchard
The State of Hockey has seen plenty of underrated talent, including Pierre-Marc Bouchard. A small but spunky forward whose stats don't make jaws drop, yet he ranks in the top ten of the three main scoring categories in franchise history.
What made him a favorite was his charisma and his flair for dramatic plays. Like Gaborik, he was very quick on his feet, and he could dash around players twice his size. However, his main draw was his shootout ability, which is where his creativity stood out. The Spin-O-Rama was perfected by one player in Wild history, and that's Bouchard.
He performed the move in games and the shootout, although many argued it shouldn't be allowed since forward momentum can't stop in a shootout, and during a Spin-O-Rama, it seems to stop, but Bouchard's goals were allowed.
He's so underrated because of his low scoring numbers, but he always seemed to enjoy playing, his work ethic was nonstop and fans noticed. His drive was missed when he signed with the New York Islanders as a free agent.
Favorite #4: Zach Parise and Ryan Suter
You can't mention the Wild these days without Parise and Suter being brought up at least once. These two came to Minnesota eight seasons ago, and they're still playing together. It was big news when they were signed as free agents, and many believed the Stanley Cup was next.
Minnesota loves Parise, who was born and raised in the Land of 10,000 Lakes. His father, J.P. Parise, played for the Minnesota North Stars in the early 1970s, and after he retired in 1979, he became an assistant coach for them.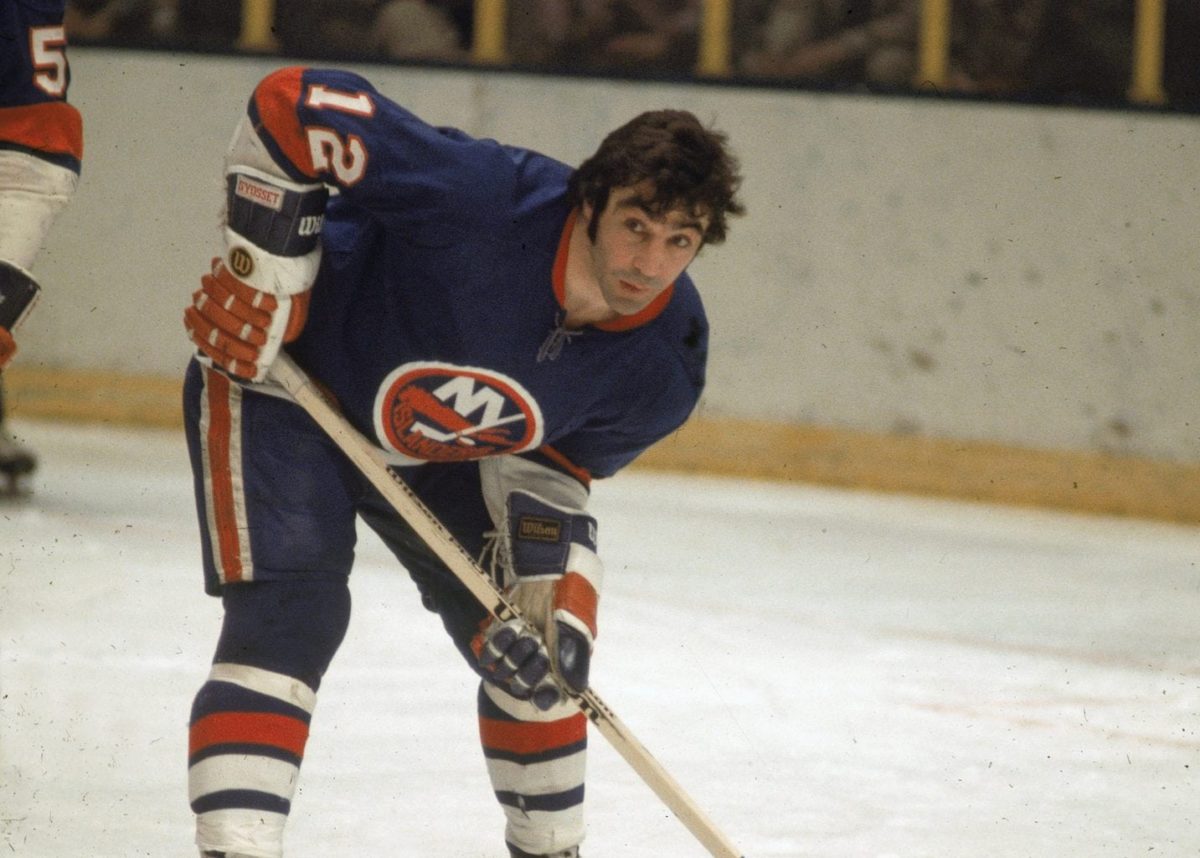 Zach's ability to score goals and his upbeat attitude has added to his popularity. In eight seasons, he's only scored less than 30 points once. His numbers are always among the best on the team, and he has a knack for scoring pretty goals.
Lke Parise, Suter had a famous father. Bob Suter, who passed away in 2014, was a part of the Miracle on Ice team that won the gold medal at the 1980 Olympics.
What has made Ryan stand out is his skill as an offensive defenseman. He's not one to stand on the blue line; he takes part in the action from start to finish. He has also led the Wild in ice time in every season he's skated for them, averaging over 27 minutes or nearly half a game. Defensemen aren't expected to score a lot, but Suter is the opposite. Fans love him because of his ability to tally points. In 600 games, he's managed a point in over half of them with 350 career points for Minnesota.
The Parise/Suter combo will never be forgotten because of their famous lineage and their talent for scoring goals. They are both under contract through the 2024-25 season.
Favorites #5 Cal Clutterbuck and Derek Boogaard
These two didn't arrive together, but I couldn't choose one over the other. Both players had a similar effect on the fanbase. Clutterbuck was known for hitting anything that moved, and fans loved it. He played six seasons for the Wild and dished out over 300 hits in three of them. More than the hits, he was always driven and worked hard.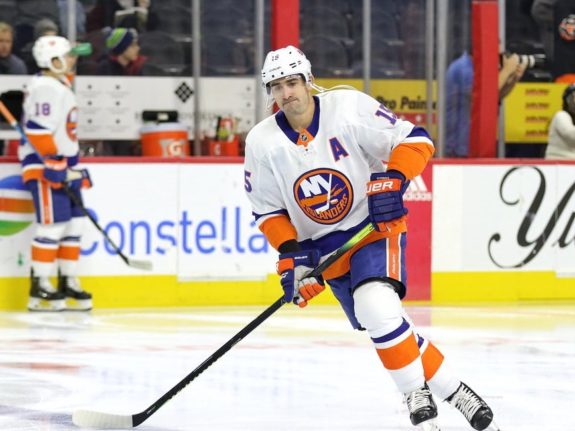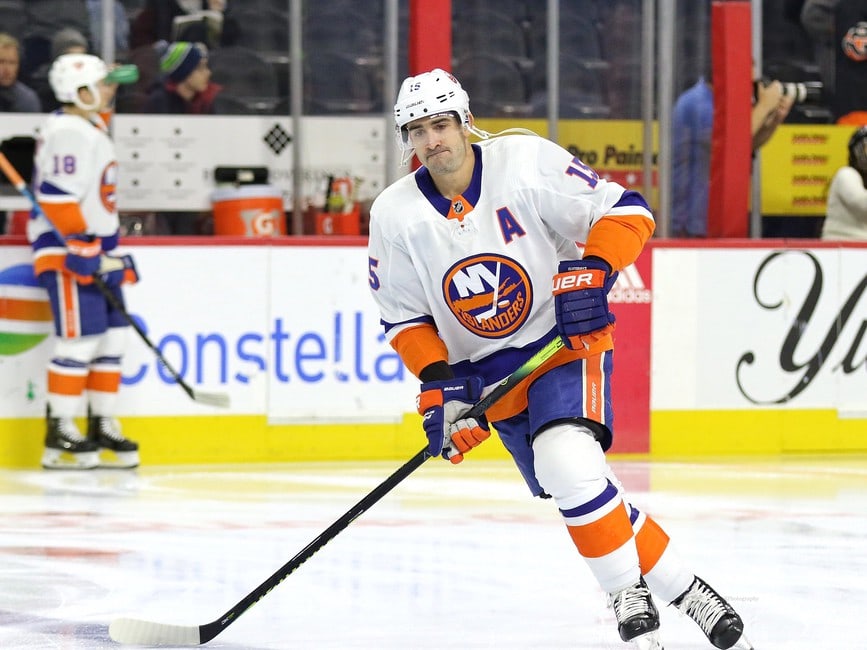 He knew how to read the game and when to lay a big hit that would jolt the team into hyperdrive.
"The Boogeyman"
Derek Boogaard is a legend to Wild fans. He was a gentle giant known for his massive hits on the ice and his calm demeanour off of it. At 6-foot-7 and 265 lbs, he demanded attention every time he stepped on the ice. Fighting was still a big part of the game when he was in Minnesota, and that's what he was known for. However, like Clutterbuck, his hits could be momentum-changing, and he defended his teammates without question.
Fans could often be heard chanting his name when he stepped on the ice, though he didn't put up many points, and "The Boogeyman" became an affectionate nickname for him. Sadly, many hearts were broken in 2011 when he passed away from an accidental overdose. Even though he had left Minnesota the season before, fans were still fond of him. He left a lasting impression on both the Wild and the New York Rangers.
Author's Choice
My favorite Wild player is Wes Walz. I will never forget his speed and his work ethic. He was one of the oldest players on the team when he joined them for their first season, but he didn't let that stop him. He was a grinder and spent a lot of time helping the Wild out of tough spots, like on the penalty kill where he scored 14 shorthanded goals, a franchise record. He was a great player who worked hard even towards the end of his career.
Future Fan Favorites
As Wild players come and go, there will be different names that make the list in the next few seasons. Kirill Kaprizov and Kaapo Kahkonen could be next.
---
---
Mariah Stark (Holland) is a contributing Minnesota Wild writer for THW. She's been covering the Wild at THW since October of 2020 and specializes in game takeaways and weekly check-ins. She is always looking for different angles to cover the Wild and dig deeper into the stories surrounding the team to help fans connect on a more personal level and to keep an eye on the latest follow her on Twitter @MariahEStark.