Fans of the Minnesota Wild have lots to cheer about these days as the team continues to perform well beyond everybody's expectations. The Wild are pulling away from the second-place Chicago Blackhawks for the top spot in the Western Conference and aren't showing any signs of slowing down.
Head coach Bruce Boudreau has his team firing on all cylinders with everyone buying into his game plan. As a result, several members of the Wild are enjoying career seasons under their new head coach but none more than fifth-year veteran Mikael Granlund.
Expanded Responsibilities
A complimentary player in years past, Granlund has been relied upon heavily in 2016-17 and has delivered better results than anticipated. The 5-foot-10 Finn has become a vital part of Minnesota's most impressive forward line alongside captain Mikko Koivu and winger Jason Zucker.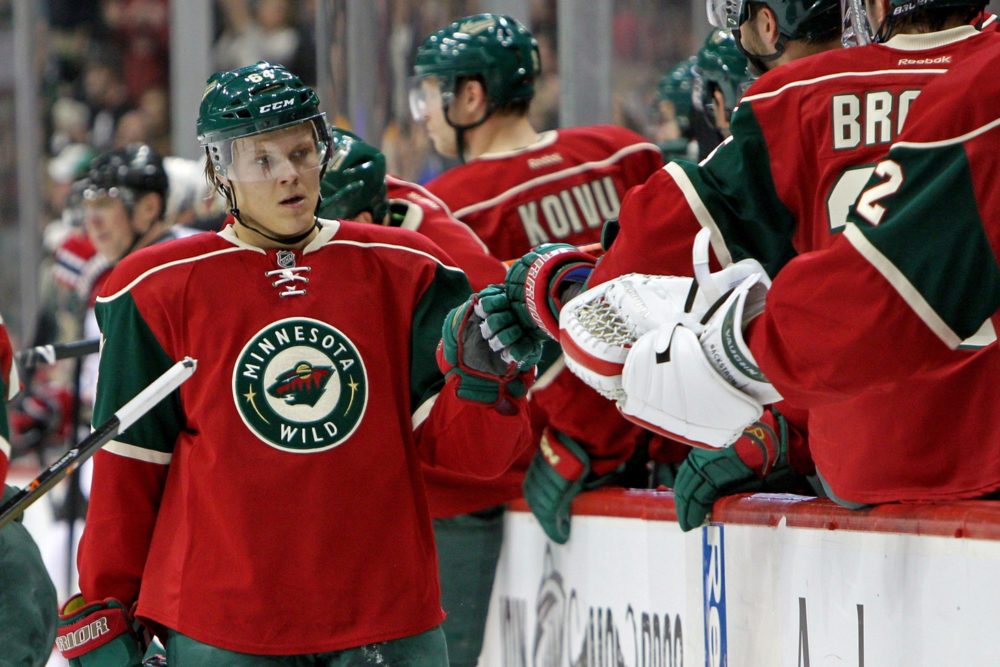 When the trio was first put together towards the end of November, their primary purpose was to shut down the opposition's top threats and to match up against the other teams' star players. With all three players possessing solid defensive acumen, the line has been successful in their defensive responsibilities while also consistently hitting the score sheet.
For his part, Granlund has seen a significant jump in his average ice time to almost 19 minutes per game (18:55). Additionally, the now full-time winger has a 62% defensive zone start percentage and yet is still ranked third overall in the NHL with a plus-30 rating. Penalty killing has also suddenly become one of Granlund's areas of expertise as he forms one-half of the Wild's top forward duo on the kill alongside captain Koivu. An offensive threat throughout this season, the sneaky forward leads the team with two shorthanded goals and three shorthanded points.
[irp]
Scoring Boost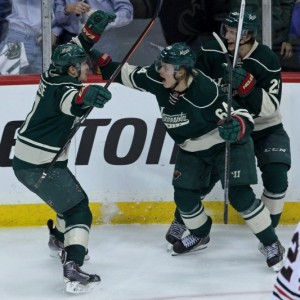 Wild management has been patient with Granlund throughout his career. They remained hopeful that the elite puck skills that made him the ninth overall selection in the 2010 draft would eventually translate to the NHL level.
The soon-to-be 25-year-old had been brilliant on occasion during his time in the Finnish Elite League and his brief stint in the American Hockey League. He's also had success on the international stage at both the junior and men's level but, despite all of his success outside the NHL, Granlund stagnated around the 40-point plateau as an NHL regular.
The forward entered the 2016-17 campaign in the final year of a two-year bridge deal signed in July of 2015. The 2015-16 season resulted in much of the same from him in terms of offensive production which meant that time was running out for him to take that next step. Another year hovering around the 40-point mark would have put his name in the rumour mill coming out of Minnesota.
Instead, the diminutive winger has improved and impressed and has already established new career-highs in goals (15) and points (48) with 31 games left to play. He's also tied his previous career-best with 33 assists on the year.
Speaking of career-bests, Granlund is enjoying a personal-best 12-game point streak during which he's registered 17 points. Included in the point-streak is the forward's first-ever hat trick and four-point game which came on Saturday, Feb. 4 against the Vancouver Canucks.
[irp]
First @NHL hatty ✔️
Extending point streak to 12 games ✔️
Career high in goals ✔️

📰 All in a night for Granlund → https://t.co/sw2nLvP1Tr pic.twitter.com/pCGEmZRuYc

— Minnesota Wild (@mnwild) February 5, 2017
Overall, Granlund is 12th in league scoring and is on pace to finish the season with an outstanding 77 points. On the man advantage, the Finnish-native has logged the fifth-most minutes per game among Wild forwards with 2:06. Despite only lining up on the secondary power play unit, the playmaker has excelled and leads the Wild with ten assists and 12 points on the power play.
Granlund has done more than enough this season to shed the label of a complimentary player. Questions surrounding him are no longer about whether he'll ever live up to expectations but, instead, how good he will become.
Mark Bowie covers the Edmonton Oilers and the QMJHL for THW.