The Minnesota Wild have been a perennial playoff team during the franchise's longest playoff streak over the course of the last five seasons. General manager Chuck Fletcher has been in a buying state around the trade deadline ever since. The Wild have acquired many talented players with hopes to help bolster their roster. The loss of high draft picks was supposed to pay dividends by helping the team make deep playoff runs.
While a 40-percent success rate of being bounced in the second round of the playoffs might be what Fletcher envisioned, the fans deserve much more. For the purpose of this article, only major trades made since the Wild acquired Zach Parise and Ryan Suter will be discussed.
Minnesota's Lost Assets
The big trade that kicked everything off was on April 3, 2013. The Wild shipped off prospects Johan Larsson and Matt Hackett, as well as a 2013 first-round pick and a 2014 second-round pick, to the Buffalo Sabres. The Sabres ended up trading the second-round pick in the 2014 draft. However, the 2013 first-round pick became defenseman Nikita Zadorov, who was selected 16th overall. He put together 16 points in 67 NHL games for Buffalo before being dished off to the Colorado Avalanche.
Larsson has played in a whopping total of 228 games for Buffalo. His 25 goals and 32 assists don't jump off the page, especially combined with a plus/minus of minus-26. As a forward, the Wild did not miss much. Minnesota was surely glad to dish off Hackett, who appeared in 13 games for Buffalo, posting a 1-10 record with a .898 SV% (save percentage) and 3.55 GAA (goals-against average). After two seasons with Buffalo, Hackett has not played in the NHL. He has bounced around the AHL and ECHL ever since.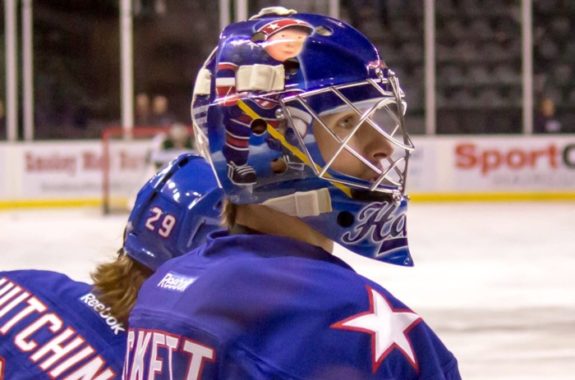 On March 5, 2014, the Wild made another splash with Buffalo. The Sabres received Torrey Mitchell as well as 2014 and 2016 second-round picks. Mitchell played 60 games in two seasons with Buffalo, amassing seven goals and seven assists. Unfortunately, there is no record of who the Sabres selected with the Wild's draft pick. According to their draft classes, no player from either draft selected in the second round has played an NHL game, with the exception of the 31st overall pick in 2014—Brendan Lemieux, who has had one goal in nine games.
While not at the trade deadline, the impact remains consistent. The Arizona Coyotes made a deal on Jan. 14, 2015, acquiring a 2015 third-round pick. The third-round pick was one of four players in Kyle Capobianco, Adin Hill, Brendan Warren, and Jens Looke. Capobianco has played in one game, while Hill has played in three; neither has registered any points.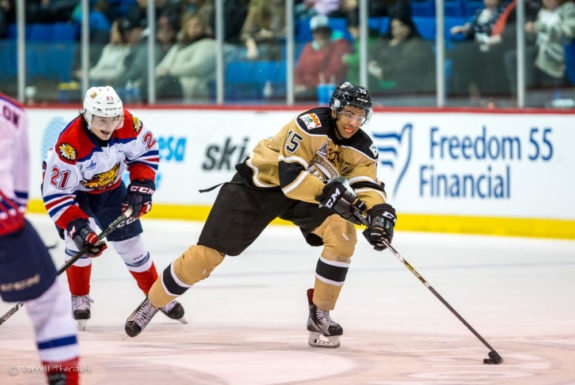 The most recent trade took place on Feb. 26, 2017, with Arizona. The Coyotes received Grayson Downing, a 2017 first-round pick, a 2018 second-round pick, and a 2019 conditional fourth-round pick. Downing has yet to play an NHL game at this point, while the 2017 first-round pick became the 23rd overall that year. The Coyotes selected defenseman Pierre-Olivier Joseph. Joseph hasn't played in the NHL to this point, but he is only 18 years old. He has great height at 6-foot-2 but is only 162 pounds. This is something that will need to be fixed if he wants to play at the highest level.
The Wild Talent Acquired
In the trade that sent Hackett and Larsson to Buffalo, Minnesota acquired a 2014 fourth-round pick as well as All-Star sniper Jason Pominville. With the draft pick, the Wild selected goaltender Kaapo Kahkonen. Kahkonen is currently playing professionally in Finland. During the 2016 World Junior Ice Hockey Championship, he helped win Gold for Finland.
Pominville went on to become one of four Wild players to score 30-plus goals in a single season, doing so the following year as the Wild decided to make him more than a rental by giving him a five-year, $28-million contract extension. In franchise history, Pominville ranks 10th in goals (76), eighth in assists (130), and eighth in points (206). In total, he played 327 games in five seasons with Minnesota.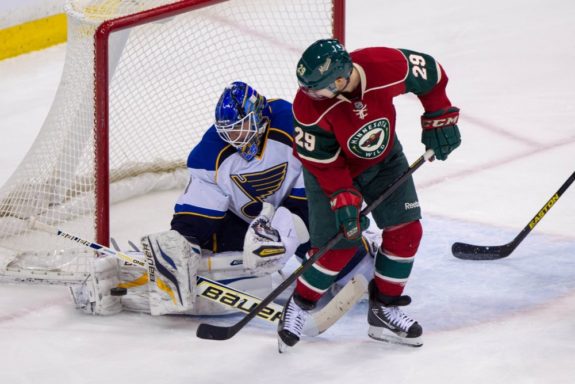 The 2014 trade with Buffalo yielded Matt Moulson and Cody McCormick. McCormick didn't do much of anything, appearing in 14 games while adding a single assist and goal. Moulson was much of the same at 30 years old. He played 20 games for the Wild and registered a mere six goals and seven assists. Adding insult to injury, Moulson crawled right back to the Sabres when free agency began.
When the Wild traded with Arizona in January, they were in serious trouble in net. They decided to take a risk with Devan Dubnyk, and boy, did it pay off. Dubnyk posted a franchise record of 38 consecutive starts. During the stretch, he posted a 27-9-2 record, .936 SV%, 1.78 GAA, and five shutouts. He earned himself a six-year contract worth $26 million. He is also the only goaltender in Wild history to be named an All-Star more than once, making it two times.
Related: "Minnesota Wild All-Star History"
In four seasons, Dubnyk has played in 207 games. His record is 120-64-16 with a .923 SV%, 2.25 GAA, and 18 shutouts. In franchise history, he ranks second in wins, third in saves, first in SV%, first in GAA, second in shutouts, and third in minutes. He has been an absolute stud for Minnesota.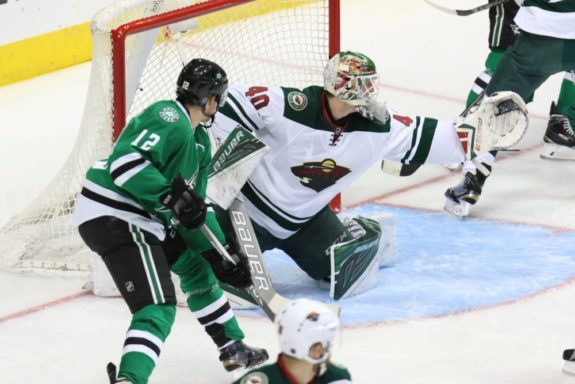 The most recent trade in 2017 with Arizona gave the Wild a 2017 fourth-round pick along with Martin Hanzal and Ryan White. Minnesota was at the time a frontrunner to win the Stanley Cup and was scoring goals at a pace not ever seen before in franchise history. It made sense to go after the best rental player at the trade deadline in Hanzal. White appeared in 19 games, scoring two goals and one assist in that time frame. Meanwhile, Hanzal, the hulking 6-foot-6, 230-pound center, appeared in 20 games. He totaled four goals and nine assists. Both players fled after the postseason.
Did the Trades Help the Wild?
The Pominville trade was very beneficial for Minnesota. The draft picks and prospects have all failed to live up to their hype. Pominville is the only one involved in the trade to do anything with a team and the Wild got quite a bit of production out of the veteran. It was the first season since they acquired Parise and Suter, so the one playoff win during the lockout-shortened season was a brief taste of what playoff hockey is like for the young team.
Buffalo won the Moulson trade, as it was a disaster. But again, nothing became of any of the players so it truly was not too big of a deal. The Sabres practically loaned Moulson for a few weeks for a pair of picks. Nonetheless, the Wild did manage to make it to the second round during the 2013-14 season, winning a total of six games on their postseason run; it was the most since they made the Western Conference Final in 2002-03.
The infamous Dubnyk trade is most likely the best move Chuck Fletcher has ever made. It only took a third-round pick to net a franchise-altering goaltender. All 31 teams in the NHL would take that trade any day of the week. Dubnyk had question marks all over him and far exceeded expectations in Minnesota, but none of that matters because he has panned out. Dubnyk saved Minnesota's season, helping the Wild get to the second round in the playoffs. Since Dubnyk has joined the team, Minnesota has not missed the postseason and he is constantly in the discussion for the Vezina Trophy.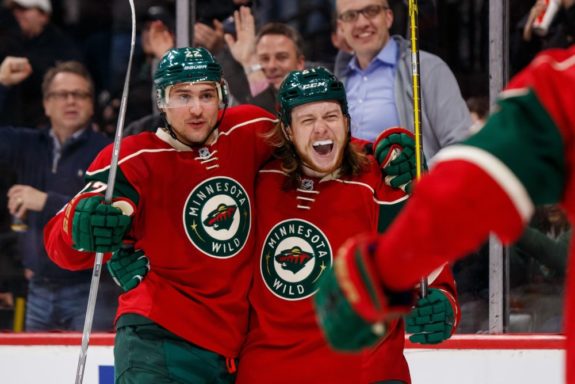 Hanzal and White were both huge busts for Minnesota that may or may not have destroyed their chemistry and hurt Minnesota's chances of a Stanley Cup. Craig Leipold even stated, "In hindsight, I wish we wouldn't have done that." We will not know the true damage of the trade until the 2019 offseason. At that point only the selections will be revealed, with it possibly taking years for the prospects to develop. Both players were temporary rentals that helped Minnesota get bounced in the first round with a single win.
Legitimate Stanley Cup Contenders?
The answer is no, the Wild are not legitimate Stanley Cup contenders this season. The Wild are 29-19-5 and are currently sitting in the final wild-card spot. The season isn't over and the Wild should still be able to make the playoffs. However, nothing has been done to improve this roster and the team seems to deal with one injury after another. The Wild have bought and bought, yet only the Dubnyk trade has been a bonafide hit.
Parise and Suter have large contracts that will continue to haunt the Wild for years, making it extremely difficult to make a Cup run anytime soon. It would be in the team's best interest to hold onto their first and second-round picks to build up their farm system and think of the future. The team shouldn't sell at the trade deadline either. It would be beneficial to see who performs the best during playoff hockey and be sure to retain those players. During the offseason, it is important for the Wild to wheel and deal if they want to make an attempt at bringing home the Stanley Cup during Parise and Suter's tenure.
Jordan Adams is a writer currently based in Minneapolis, Minnesota. He has an Associate's Degree in Fine Arts that was completed in December 2017. Adams has a strong passion for the Minnesota Wild and Vikings franchises, watching the former since their inception when he was only four years old.