It's been a rough go for Maple Leafs Sports and Entertainment over the past calendar year. From Tim Leiweke's announcement that he'll be leaving his post to the flurry of Maple Leafs jerseys hitting the ice, it hasn't been an uplifting 12 months for the owners of three of Toronto's biggest sports teams.
And on Sunday, MLSE was handed an additional issue to deal with. In the wake of another loss for Toronto FC, fans of the soccer team interrupted a live CityNews broadcast with the, now infamous and vulgar, FHRITP call.
While the reporter, Shauna Hunt, took social media by storm when she shot back by questioning the individuals, MLSE decided to do their part in trying to break the trend of sexually explicit remarks.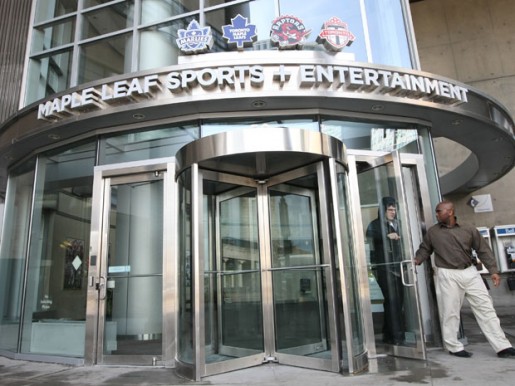 MLSE: Taking A Stand
On Tuesday, the soccer club's ownership group announced that they would identify and ban the individuals who decided it was okay to taunt Hunt and other women with the crude remarks. In a statement by the parent company, MLSE announced that there would be further security for female reporters covering events and that – if identified – the individuals would be banned from all MLSE venues for an undecided period of time.
MLSE statement addressing company actions following Sunday's incident: pic.twitter.com/1GUI1r4H7y

— MLSE PR (@MLSEPR) May 12, 2015
Now, that's a great attempt at deterring people from including themselves in this act that clearly lacks in judgement. But what exactly does this mean for other individuals standing in the path that is MLSE?
A Warning Shot
To me, it's a warning shot – fired by a company tired of witnessing delinquent acts at team events. For those who decided to protest the play of the Toronto Maple Leafs this past season by tossing their jerseys onto the ice, take note.
While it's not comparable on a social level to what happened outside of BMO Field on Sunday, it does fall into the category of ongoing issues for the Maple Leafs ownership. And it's one that they certainly won't take lightly from now on.
On a safety level, jersey throwing has the potential to cause injuries to players while the game is going on. The crude remarks (made by the FC fans) are detrimental in a way that they are degrading, emotional abusive and used to sexually harass female reporters.
But the two incidents – while seemingly far apart on their sociological effects – do have a similarity. They alter the in-game experience for fans, and families, there to enjoy the sporting event they paid for.
As Chris Fox writes for CP24.com, "a spokesperson for MLSE said that any kind of behaviour that disrupts the fan experience or the ability of media to do their jobs will not be tolerated at its facilities."
So, take this as a warning Toronto sports fans. Anybody looking to make a statement of any kind at any game involving the Raptors, Maple Leafs or Toronto FC should rethink their approach for 2015-16. There are ways to make yourself heard without disrespecting and disregarding rules and social regulations. If you choose otherwise, MLSE just might have something to say about it.
For more, follow Andrew on Twitter at @AndrewGForbes or his THW column at @Tape2TapeTHW.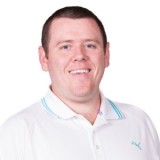 Andrew is in his 8th year reporting for The Hockey Writers covering the Toronto Maple Leafs. He began his broadcasting with CBC's Hockey Night in Canada team as well as being part of their coverage of the 2014 Winter Olympic Games in Sochi. He's the former play-by-play voice of the London Jr. Knights for Rogers TV and currently hosts the Sticks in the 6ix podcast. You can follow him on Twitter at @AndrewGForbes.