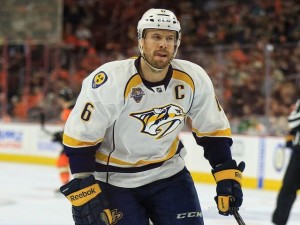 No one in their right mind would proclaim the Montreal Canadiens 2016-17 Atlantic Division favorites.
Well, maybe ESPN in the headline of a recent piece, but the ESP in the name is purely coincidental. And, other than them, no one.
Granted, that still doesn't mean the Habs won't find success this coming season, one year after tragically losing star goaltender Carey Price to an injury (among many others suffered by the team) and then falling down the standings faster than a skydiving Usain Bolt.
Shea Weber Is Far from Chopped Liver
The pieces from that 2014 run to the Eastern Conference Final are still by and large there, even if the leading scorer from that team during the playoffs, P.K. Subban, is noticeably absent. Nevertheless, it's not as if the Habs got nothing in return in Shea Weber. From purely a points perspective, he did equal Subban last season with 51.
Still, we're not talking about the playoffs right now. This is a piece about the regular season and, if there's one thing this Michel Therrien-coached team has excelled at, it's all the games leading up to the playoffs, assuming Price is healthy of course.
Just spoke with @CanadiensMTL @CP0031 ,says he's 100% ready to go. Good to go for World Cup and regular season. Full interview on TH at 7et

— Gino Reda (@GinoRedaTSN) June 21, 2016
Remember: This is a team that has won two division championships in the last four years. Take away the debacle that was last season and it's two out of three, all under Therrien. With the first of those championships coming just a single season after they finished third from last in the entire league in 2011-12, there's no reason to believe 2015-16 was anything other than an outlier as well.
Michel Therrien Under the Gun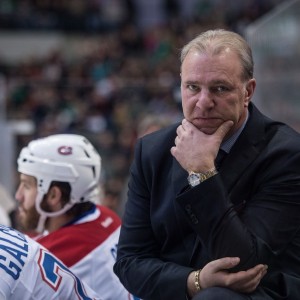 Say what you want about Therrien. Brian Wilde of CTV does a pretty good job of doing just that. The fact of the matter is Therrien gets it done between October and April. Granted, that's in spite of the unjustifiably favorable deployment of David Desharnais in the past, the development of Alex Galchenyuk arguably stalling as a result and the overreliance on Price when history indicates such a strategy should blow up in this team's face during the playoffs.
Regular season, though? It's all worked up to now.
So, can we expect more of the same shenanigans next season? Probably, considering general manager Marc Bergevin has gone out and made his team more physical with the acquisitions of Weber and Andrew Shaw, two players who should immediately fall into his head coach's favor. Indeed, whatever snake oil Therrien has been selling, Bergevin has seemingly mortgaged his future as a GM in this league and bought in completely.
Speaking of which, I wonder what Rejean Houle is up to these days?
Montreal Canadiens in the Now
That's all in the past though. In the now, this is a team that's built to successfully grind over the course of 82 games, so much so that lines consistently blur between the top and bottom two units. Just ask Dale Weise, who regularly found himself playing with Max Pacioretty, but was relegated to a depth role on the Chicago Blackhawks' Stanley Cup-caliber roster.
However, back in the Atlantic you have:
Two teams that are probably a few years away from being playoff contenders (Buffalo Sabres, Toronto Maple Leafs)
Two teams that appear to be on the downswing (Detroit Red Wings and Boston Bruins)
Two wild cards (Florida Panthers, Ottawa Senators) and
One apparent Stanley Cup contender, against whom the hapless Habs still won all four head-to-head match-ups last season.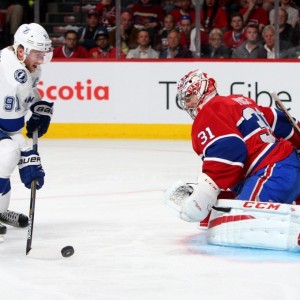 That last bullet isn't to say Montreal owns the Tampa Bay Lightning—God knows both teams have switched having each other's number enough times over the last few years and it may be Tampa's turn. It's just to imply anything can happen, even over an entire regular season.
No, the Habs can't possibly be considered favorites, but they can realistically fall into any of the last three categories.
One thing you can conversely take to the bank is the future of the division belongs to Buffalo and Toronto. It may be propped up by misguided managerial decisions, but the Habs' window is meanwhile open right now. Oh, it's closing fast, but that just means there's no time like the present to break on through.