When the Montreal Canadiens make the No. 25 pick at the 2017 NHL Entry Draft, the bar will be set pretty low… metaphorically speaking. In spite of Michael McCarron being listed as 6'6", he is probably the best the Habs have ever done with the pick in the past.
McCarron the Best of the Worst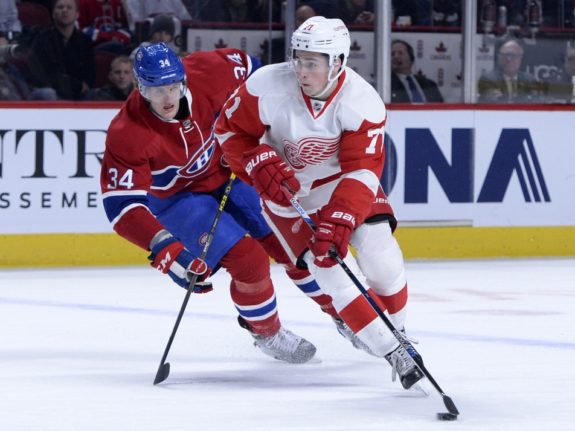 In McCarron's defense, the 2013 first-round pick may still develop into the physically imposing power forward many hoped he would become. With seven NHL points in 51 games though, the 22-year-old still has some work to do. It's his potential alone that shoots him to the top of what is admittedly a pretty short list.
In the history of the draft, the Canadiens have picked at No. 25 only three times. Before McCarron there was Alexander Perezhogin in 2001 and Terry French in 1971. Neither of whom had the pleasure of being Montreal's top picks in each of their draft years.
Perezhogin was taken 18 picks after Mike Komisarek at No 7, with his biggest North American claim to fame being a sickening stick-swinging slash to the face of Garrett Stafford in the American Hockey League back in 2004. He's been in Russia since 2007-08, having left the continent with just 34 NHL points (15 goals) in 128 games to his name.
French will meanwhile forever live in the shadow of at least two of the five Habs picked ahead of him that year. Granted, him having not played a single NHL game in his career might have something to do with it. Guy Lafleur (No.1) and Larry Robinson (No. 20) are pretty good reasons too.
Luck of the Draw
The deck is unfortunately stacked against the Habs to break the trend of underwhelming picks (even though they're technically trending up in terms of quality). The upcoming draft is projected to be incredibly shallow in terms of talent.
To put just what that means into perspective, 2003 was the gold standard of draft years. All but two first-rounders have played more than 100 NHL games and players Zach Parise, Ryan Getzlaf, Brent Burns, Ryan Kesler and Corey Perry were all taken in the round's second half. The Florida Panthers still managed to settle for relative-bust Anthony Stewart at No. 25. The Canadiens took relative-bust Andrei Kostitsyn at No. 10 for the record.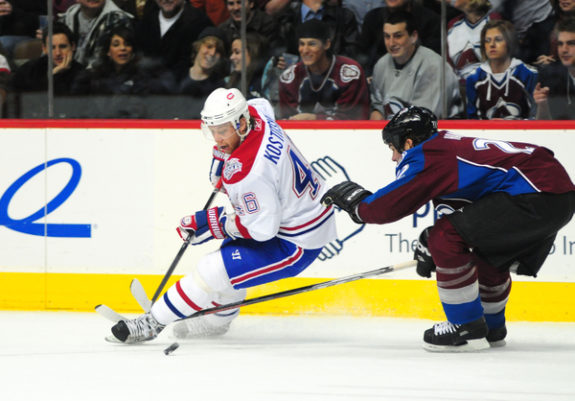 Of course, there is a positive flipside to that narrative, that, even in a horrible draft year, there are gems to be found. The 1999 edition of the event was a veritable who's who of "who the hell are those guys?" It was also one of the Canadiens' worst-ever, with just one Hab ending up with any NHL games played at all. That was Matt Carkner, who was picked at No. 58. At No. 25, well… it was the Colorado Avalanche with left-winger Mikhail Kuleshov.
Now, Kuleshov may not make much of case, but Martin Havlat certainly does. Taken one spot later, Havlat serves as proof that, even in horrendous draft years, a late first-round pick can turn into a quasi-decent top-six forward. Oh, and the arguably best overall player taken that year, Henrik Zetterberg, was selected at No. 210. He would work too.
Boom or Bust
The bottom line is the Habs have a few options at their disposal. They can swing for the fences and hope that No. 25 pick turns into a star. They can be practical and pick a player loaded with supposed character, like Steve Ott (No. 25 in 2000), who has a better chance to make the league, but in a supporting role. Finally, they can be even more practical and trade up or trade it altogether, potentially as part of a package, for help now.
For a management group that has to be desperate to see some results ASAP, especially after watching the Nashville Predators reach the Stanley Cup Final, that has to be a priority now. Considering the quality of the draft, this is one instance when trading away your future is the best option come the first round on June 23. It may be the only realistic one.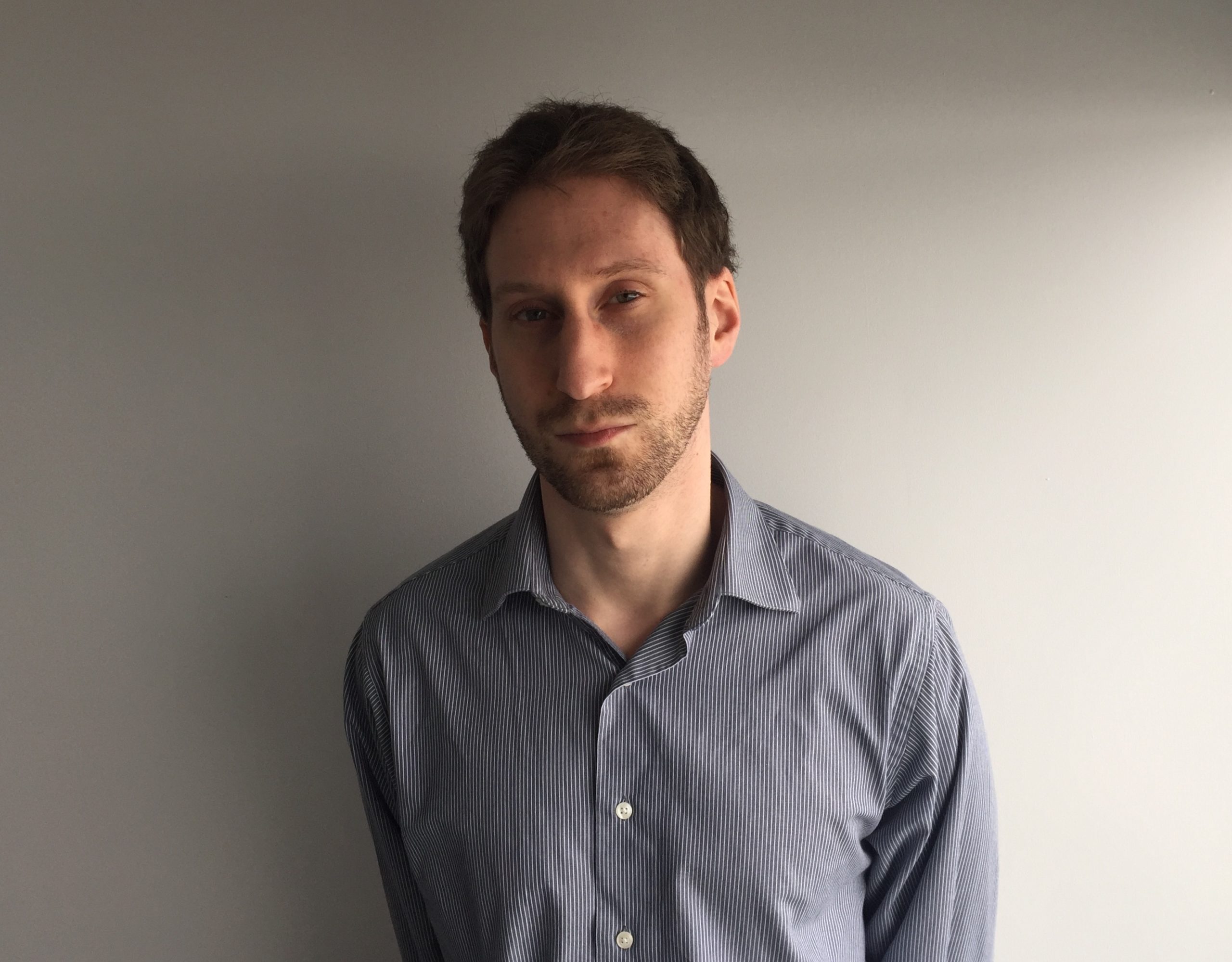 After 10 years of writing hockey, Ryan decided it was as good a time as any to actually join The Hockey Writers for the 2014-15 season. Having appeared as a guest on such programs as CBC Radio One's Daybreak, Ryan has also written for the Montreal Gazette and Bleacher Report and worked for the NHL itself and his hometown Montreal Canadiens. He currently writes about all things Habs for THW, with it being a career highlight for him to have covered the 2021 Stanley Cup Final as a credentialed member of the press.