The law of holes can be summarized as follows — if you find yourself in a hole, stop digging. It's easy to say, and more difficult to embrace. Especially in Montreal, where hubris has replaced insight and reverie has fogged up reality. While fans were taken to task for expressing their displeasure at the state of the Montreal Canadiens this year, sometimes pessimism is just good common sense. Despite protestations to the contrary, the Habs' defense is not better than last year. Reports of missed opportunities and poor player management aside, the questions that plagued the organization after Marc Bergevin traded P.K. Subban are no closer to being answered.
Can a team win by relying solely on the elite goaltending of Carey Price? Can a defensive team compete in an increasingly fast and offensively creative league? Will the team's best players score consistently enough to allow them to be competitive?
So far the answer to these questions is a resounding "non."
Contending or Rebuilding
In the salary cap era, teams are either contending for the cup or retooling so they can. If you are unable to build a team to do the former, and unwilling to admit your errors and do the latter, you are destined for mediocrity.
Mediocre teams refuse to trade their best assets. They sign middling players to long-term contracts. They use their elite players in ways that don't suit their skill sets and then blame them when they don't succeed. Mediocre teams misuse their talent to ensure even when players want to be traded their value is so low, a reasonable return becomes difficult if not impossible.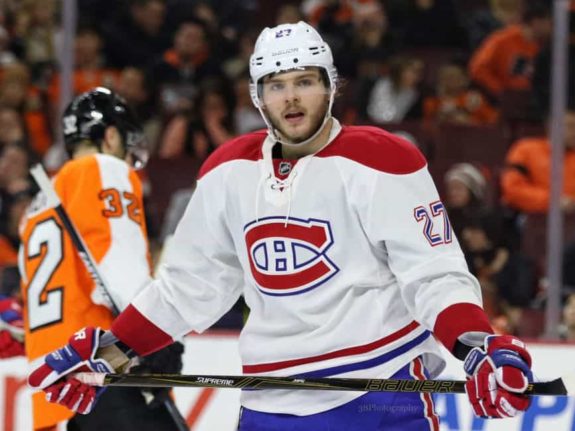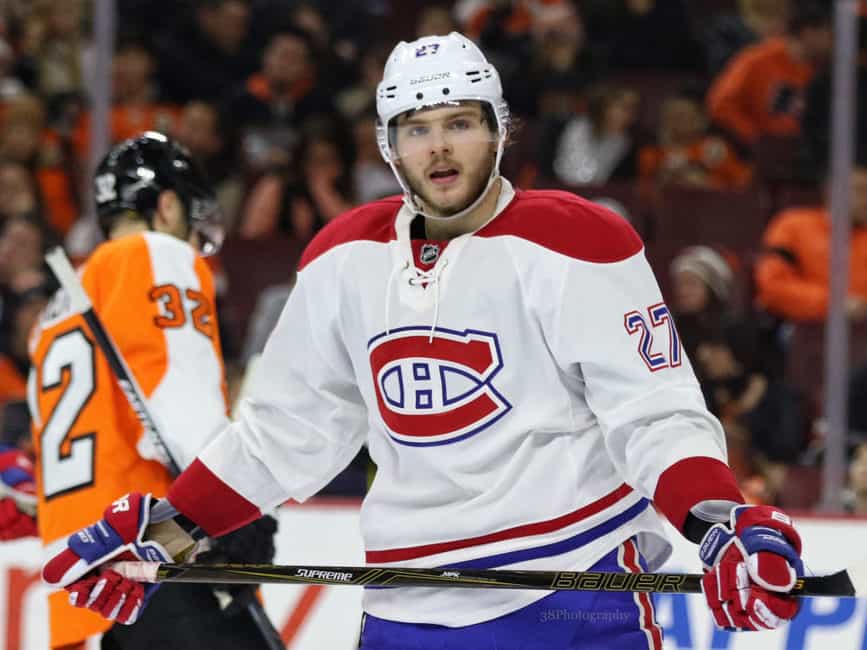 Middling management assembles mediocre teams with significant holes in their lineup. When they struggle, management then insists the answer to their poor performance in is the room. Mediocre teams have no imagination.
Weekly reminder that Marc Bergevin believes the Habs are better this year, especially with their "improved defense."#MontrealCanadiens #FireBergevin

— All About The Habs (@AATHabs) November 19, 2017
Learning to Live with Mediocrity in Montreal
Since Geoff Molson continues to publicly support Marc Bergevin and refuses to consider job applications from within the organization, Habs fans should start embracing mediocrity. There is no need to get angry. In fact, there are some aspects to all of this that fans could perhaps learn to love.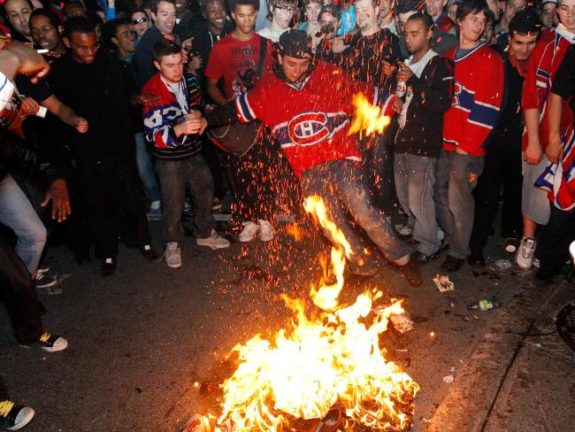 The Playoffs Have Come Early
In the short term, every game the Habs play for the next month or so is a playoff game. If they can string together enough wins, it is still technically possible for them to inch their way into the playoffs. This means the feverish intensity that comes with the postseason has come early to Montreal. Their failure will likely come after a heartbreaking January, likely in a series of games against the Boston Bruins. Their inevitable playoff loss will likely come just a few months early than usual. Until then, it is gonna be a wild ride. Strap in, Montreal. Say your prayers, eat your vitamins, and cross all your fingers and toes.
Cheaper Tickets and Fewer Fans
In the medium term, mediocre teams can't really charge fans top dollar. This is good news for people who want to see a middling hockey team for less than what the organization has been able to charge in the past. The Montreal Canadiens have reportedly sold out every home game since Jan. 8, 2004. However, this year, large blocks of seats at the Bell Centre sit empty and resellers offer tickets at less than face value. This is likely to continue.
Look at the bright side, Habs fans. Fewer fans mean shorter lines at the concession stand and at the bathroom. Embrace it, Montreal. You can see a game for less than in past years. The wait to buy a ten dollar mystery meat sandwich and fifteen dollar beer just got shorter. When Habs fans eventually adopt a new team, you can cheer for them from the stands when they come to town. Merci Marc.
The End of the Bergevin Era
Perhaps the best news is that mediocrity will breed resentment, eventually. And after firing the coach, sitting on eight million, and misusing and mismanaging Canadiens talent, every game the Habs lose is one day closer to the end of the Marc Bergevin era. Of course, there is a bittersweet realization here for Habs fans. Every game the Canadiens win is another day with Bergevin at the helm. As we wait for this frustrating season to end, fans should try not care too much that Montreal is just not as good of a sports city as Toronto.
Toronto: the city, infrastructures, the economy, head offices, the jobs…& their sports teams & fans…everything Montreal could've been…

— Tony Marinaro (@TonyMarinaro) December 9, 2017
In short, Montrealers should learn to live with mediocrity. It is time to start using the past tense – as in "the Habs used to be a great franchise."  Fans should enjoy those cheaper tickets and shorter bathroom lines. They should try to remember that every game the Habs lose is the first step toward them winning again.
Provided, of course, that Molson remembers the first law of holes.