With the start of training camp just weeks away, the 2013/14 roster construction from General Manager Mark Bergevin looks to be concluded. The Canadiens move to the new Atlantic Division with no clear cut top line, but a top nine as solid as any team in the Eastern Conference. Once camp opens, play, as well as health, will dictate which line the final 21 skaters will start on come October 1, when Montreal opens the new season against the Toronto Maple Leafs. Assuming another NHL-caliber player  is not signed and the team starts the year healthy, these are the predicted lines for your Montreal Canadiens.
Rene Bourque – Tomas Plekanec – Brian Gionta
Plekanec is paid to be the team's top line center, so he will be centering the team's top line, who earns the wing position is up to the wings, but Bourque and Gionta seem to be the best fit. Bourque plays a tough fore checking game, which opens up space for the diminutive Gionta. While Gionta is slowing down at age 34, he still has the offensive prowess to find an opening and should still be good for 25 goals. All three players have eclipsed the 25 goal mark at some point in their career and a full season from all three playing together should see them all surpass that total again.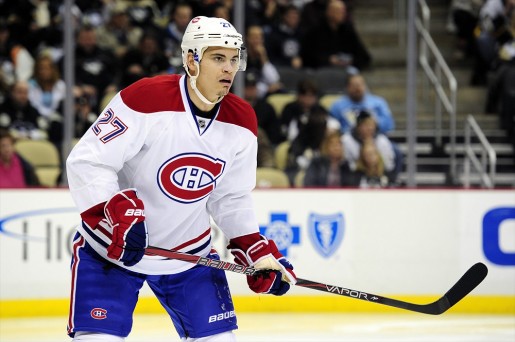 Max Pacioretty – David Desharnais – Daniel Briere
Pacioretty and Desharnais developed nice chemistry last season and will be expected to continue their growth and provide secondary scoring along with the newly signed Danny Briere. Pacioretty netted a career high 33 goals in 2011 and scored 15 in 44 games last season, nearly on pace for another 30-goal season. Briere's production in Philadelphia declined, leading to the Flyers buying out his contract. The soon-to-be 36 year old is coming off a 34 goal season just three seasons ago.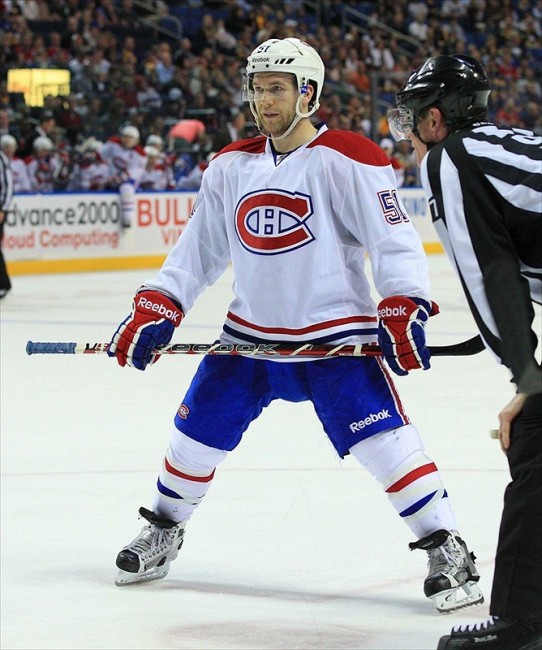 Alex Galchenyuk – Lars Eller – Brendan Gallagher
Galchenyuk's role on the third line will be brief. As the second year wing starts to add more offense to his underrated two-way game, he'll surely see a promotion to a top six position. For now, he and fellow second year winger Brendan Gallagher will get their chances on Montreal's third line. With the top two lines expected to see the opposition's top defensive pairs, the Eller centered line will get to battle the lower pairings while still offering a tough checking match-up for the other team.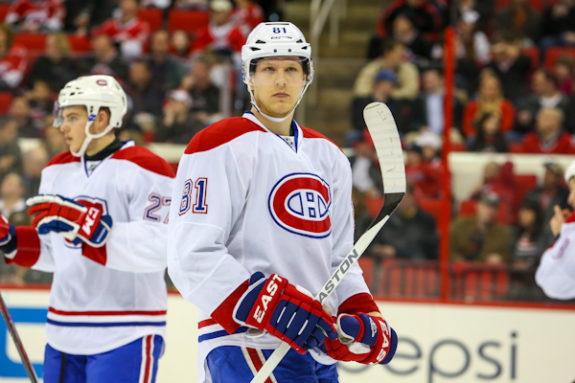 Brandon Prust – Ryan White – George Parros
The Canadiens have a fourth line for every occasion. On opening night, against the physical Toronto Maple Leafs, George Parros and Brandon Prust are likely going to lace up their skates. White is the team's best face-off man, especially if Gabriel Dumont opens the season in Hamilton and Jeff Halpern not retained. Parros will likely share 13th forward position with veteran Travis Moen.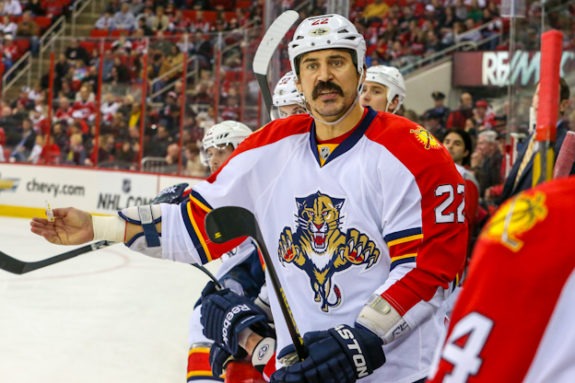 While many teams in the East boast 40 and even 50 goal scorers, few teams bring the balance and depth of the Canadiens. The defense will be previewed in my next article.
The NHL regular season schedule was released on Friday. Check out our partners at TiqIQ for the best deals on Montreal Canadiens tickets for all 2013-14 games.