It is highly probable that many of our male readers have begun to allow for some extra growth on their upper lips now that the calendar has turned to November. The month is used to raise money and awareness for prostate cancer with whoever is up to it growing a mustache in what is known as Movember. Many players in the NHL are certain to be seen donning some impressive staches, so in honour of the month I would like to look at some of the greatest mustachioed men the NHL has ever seen: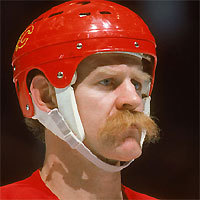 Lanny Mcdonald: Mcdonald's stache is as legendary as they come in hockey circles. Never was the big red head not accompanied by his trademark red mustache that possessed almost gravity-defying length.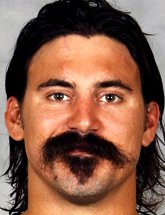 George Parros: Much like Mcdonald, George Parros has rarely been seen without a mustache during his time in the NHL. Parros' stache is darker but equally as out of control.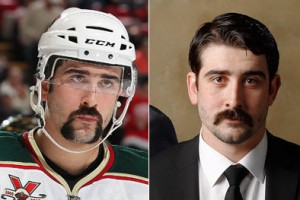 Cal Clutterbuck: Clutterbuck's stache comes fully equipped with an aura of elegance to it. The combination of stache and a slick combover gives Cal a sense of fashion and sophistication.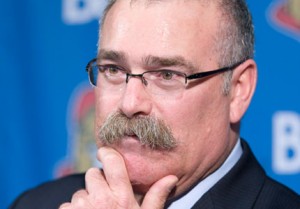 Paul MacLean: MacLean's veteran stache takes on a woolly mammoth type of look. He might be a first year NHL head coach, but his mustache is anything but a rookie.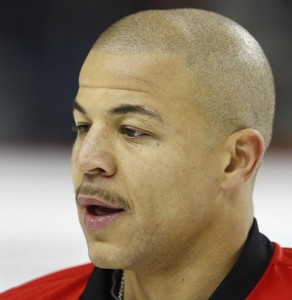 Jarome Iginla: Not sure if Iggy will be bringing this puppy back for Movember 2011, but he should. Short on top, long on the lip is the cpatain's motto.
 Ian White: During his time in Toronto, Leafs fans didn't always appreciate White's play on the ice, but they certainly appreciated his classic cookie duster
Dan Carcillo: Carcillo's thin stache could have used some work but it suited him and was worn with pride