The "Boro-Cop" is turning in his Senators badge and uniform. The Nashville Predators have signed the defenseman to a two-year contract with a $2 million average annual value.
While the Predators won't care if he stops thefts in progress, the Predators are hoping the 6-foot-1, 207-pound left-handed defender will stop many a scoring chance through 2022.
Borowiecki, 31, established new career highs in goals, (7) assists (11) and ice time (17:56) with the Senators last season. An old-school, crash-and-bang defender, he also dished out 199 hits, second on the team to Brady Tkachuk.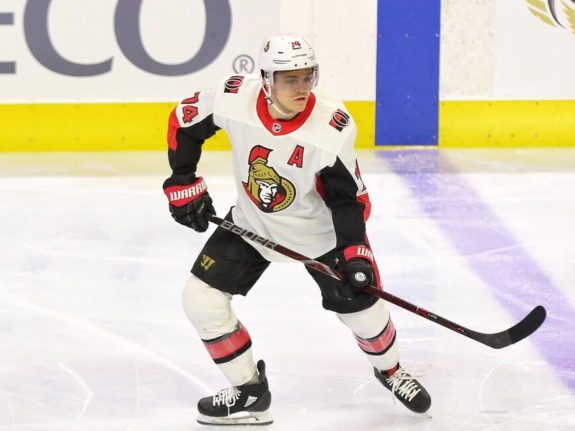 Borowiecki confirmed almost a month ago that his tenure in Ottawa was up after nine seasons and 375 career games and that he would test free agency.
Borowiecki was originally selected by the squad 139th overall in the 2008 NHL Entry Draft.
Predators Working to Deepen Defensive Core
"One of our objectives at the start of free agency was to improve our depth at defense and Mark's signing goes a long way toward accomplishing that," Nashville Predators GM David Poile said. "He adds an element of toughness that we were missing on the back end, as well as being a natural leader and strong penalty killer."

David Poile on Mark Borowiecki
Borowiecki joins the list of left side defenders in the Music City that already includes captain Roman Josi and and Matthias Ekholm, so it's most likely he'll play on the third pairing.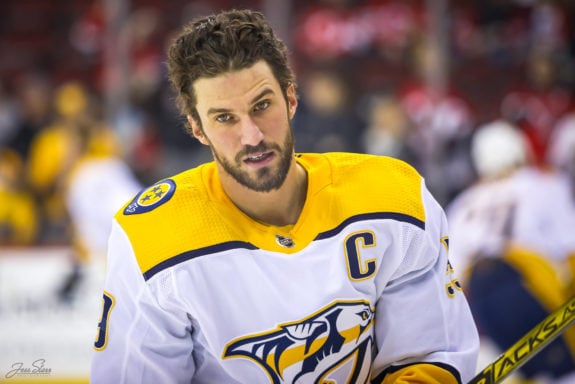 The Predators, who finished 36-26-8 but were upset in the Qualifying Round by the Arizona Coyotes, still have nearly $15 million to work with. They should be active in the coming days.
---
---