What we are witnessing in this year's Stanley Cup Finals is not your typical mismatch where team "A" dominates team "B" from top to bottom. We are seeing a great hockey club being soundly beaten in a manner that is almost surgical in it's precision by a spectacular hockey team.
The Los Angeles Kings, led by a brick wall masquerading as a goaltender named Jonathan Quick, took a 3-0 lead in the series Monday night, effectively placing a great Devils team on life support. Much was made of 40 year-old Martin Brodeur throughout these playoffs, with many speculating that he's too old, he's lost a step, that he can't take the Devils the distance anymore. But Brodeur has proven everyone wrong. With the exception of one game in the first round series vs. Florida and Game 3 in Los Angeles, Brodeur has been great, turning in solid performances in Games 1 and 2 of the Finals against the Kings. The problem for the Devils has been, while Brodeur has been solid, Jonathan Quick has been unbelievable.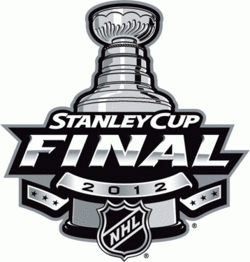 The Devils have certainly had their chances to get into this series. Games 1 and 2 could have gone either way, and even in the blowout Game 3, New Jersey had several opportunities in the first period to get on the board and steal momentum. They failed every time. As a matter of fact, the only human beings who know more about missed opportunities than the New Jersey Devils are probably 1980's pop duo Hall & Oates.
When the final horn sounds on Game 4 in Los Angeles on Wednesday night, it would, at this point, be a shocker if the Kings aren't hoisting the Stanley Cup and Jonathan Quick isn't handed the Conn Smythe Trophy. Los Angeles has been the better of two excellent teams, by far, in this series. It now seems inconceivable that their fans, many of whom didn't know Los Angeles had a hockey team until a few weeks ago, won't be celebrating the franchise's first Stanley Cup win shortly.