The New Jersey Devils are in a bit of a tough spot since ending the 2016-17 season in the last place for most goals in the league. In fact, it wasn't that long ago when fans thought they might have been tanking in an effort to improve their odds of getting the first pick in the upcoming draft. Of their last 20 regular season games this year, only three were won and two were against the Philadelphia Flyers.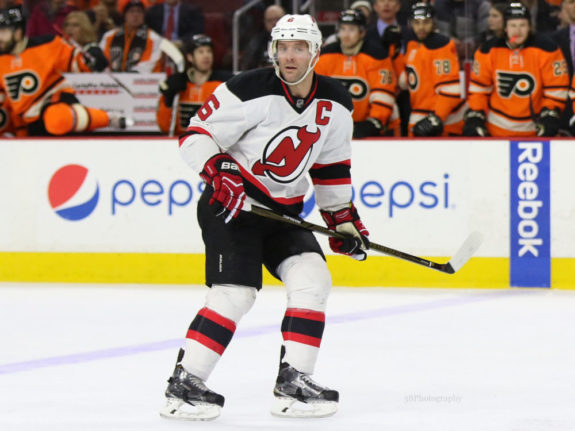 With numbers like these, it's hard to argue about what's really going on here. This isn't the only reason to think tanking was a possibility either. Joshua Harris has been a majority owner of the New Jersey Devils since August 2015 and that in itself raises a ton of red flags. Four years prior to purchasing the Devils, Harris bought the NBA's Philadelphia 76ers and built his reputation for tanking there. It got to the point where the NBA had to intervene and force them to stop losing.
Although Ray Shero, the Devils' general manager says his team didn't embark on a race to the bottom, all the signs said otherwise. However, the reasons behind their slew of losses likely had more to do with testing players in different situations than anything else. It's part of their rebuilding process. It's about evaluating players for the following season and using that information to assess what kind of players are still needed moving forward.
What's needed are goal-scorers and no one's denying that.
Devils & Their Scoring Problems
Issues around scoring are quite serious for any sports team, particularly their owners. Scoring wins games and a lack of scoring can't be taken lightly and certainly not avoided. If the story of Dean Lombardi taught us anything, it's that avoiding the scoring problem will ensure a shortened career with a nasty boot to the behind. It doesn't matter how many Stanley Cups you have, how recently you got them or which team roster selection committee you're on, Lombardi's ultimate failure was not addressing the team's lack of point production.
BREAKING: Kings fire Dean Lombardi and Darryl Sutter, name Rob Blake new GM. https://t.co/cHGEz7SVYc pic.twitter.com/164RneAPcI

— theScore (@theScore) April 11, 2017
Scoring is by far the most attractive and entertaining way to win games and that's the bottom line. Unless we're talking about the Calgary Flames and their youngest rookie Matthew Tkachuk, who's an absolute hoot to watch, scoring trumps all. But besides the invaluable entertainment provided by the next generation of Tkachuk versus the world, the clock for tangible results is ticking in New Jersey. Regardless of all their cap space, draft picks and young prospects coming through the pipeline, the Devils' current management roster must get the puck shooting on the opposition's net come September.
Scoring Solution #1: Draft Patrick Nolan
The 2017 Draft doesn't have an Auston Matthews or Connor McDavid in the mix but the projected number one pick is Patrick Nolan from the WHL's Brandon Wheat Kings. Of course, he'd make a difference if the New Jersey Devils took him but the odds aren't in their favor.
Scoring Solution #2: Draft a Hidden Gem
Unfortunately, Shero doesn't have the greatest track record for drafting hidden gems. Before he came to New Jersey, he served as general manager of the Pittsburgh Penguins from 2005 to 2013 and during this time, the club drafted 57 players. To date, 21 have played in more than 30 NHL games (that's 37 percent). Of these 57 players, 34 were drafted in or after the fourth round and only seven have played in more than 30 games. That's no drafting recipe for success and it's one of the realities for GM's without a background in scouting. It's simply a weakness by no fault of their own.
Scoring Solution #3: Trade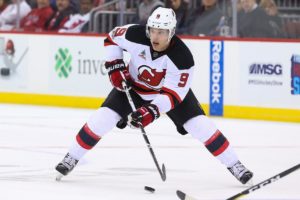 Realistically, the Devils will need to make a trade to get a goal scorer, kind of like their Taylor Hall/Adam Larsson trade with the Edmonton Oilers last June. The only issue is, the Devils' can't afford to give up another top-tier defenseman. The alternative is to trade away multiple draft picks, which would likely include a first-round pick or a trade that includes both players, prospects, and draft picks. Another alternative is an offer sheet, which is unlikely for obvious reasons. In all Shero's years as a GM, he's yet to use one. It's also not respectable and for a guy who won't even tank, an offer sheet is definitely not a viable option.
The question that's really important here is what unique value offering does Shero bring to the table? What sets him apart from other general managers in this league? For many years, the Los Angeles Kings seemed to have a knack for uncovering hidden gems deep in the draft. For the Chicago Blackhawks, it was Stan Bowman's ability to sustain the team, always having multiple deals on the go that eventually turned huge profits with each Stanley Cup win. Pittsburgh Penguins' GM Jim Rutherford has a knack for spotting things most of us don't even see. Things like the good character, patterns in style-of-play and untapped potential in struggling players.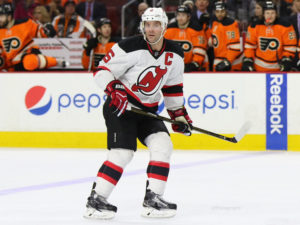 This year's NHL trade deadline revealed the unknown yet extraordinary wheeling and dealing talent of Jim Benning, the Vancouver Canucks' GM. He managed to trade Jannik Hansen (a ninth-round pick from the 2004 Draft who had 13 points in 28 games at the time of the trade) to the San Jose Sharks for Nikolay Goldobin, a first-round pick from the 2014 Draft and a conditional fourth round pick from the 2017 Draft.
Seems ridiculous but it happened.
This is exactly the kind of skill Shero needs to bring to the table this summer and it's pretty much his only option going forward. Now the question is, can he pull it off? The stakes are high at this point in the rebuild and it's literally a matter of time before something gives. The last thing Shero's going to do is avoid the scoring problem because he doesn't want to end up like Lombardi. After spending the last few seasons getting in a financially sound situation, Shero is in the best position he can be considering all that's happened. If the Hall trade told us anything, it's that he's willing to make things work and over the next few months, a whole lot more is bound to start working.