Following the NHL Expansion and Entry drafts, the New York Islanders are a team to watch. Shedding the salary of Mikhail Grabovski and their third-string goaltender JF Berube, the Isles left Las Vegas with their assets intact and with a move, or two, to be made. What they ultimately did was tell the hockey world they are done waiting.
The first real move was the acquisition of seven-time 20-goal scorer Jordan Eberle from the Edmonton Oilers for Ryan Strome. By the end of the draft, they also flipped long-time defenseman Travis Hamonic and a fourth round pick. While the return didn't get them any players, they nabbed a first round pick in next year's draft and two future second-rounders. They also drafted defenseman Robin Salo, a player who should have gone earlier according to many scouts. In the end, the Islanders made a serious attempt to bolster their team on offense and defense.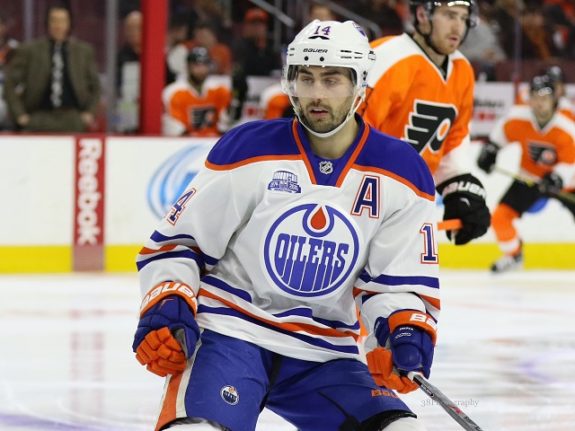 With $9 million in cap space, the Islanders have to sign Calvin de Haan and now have assets and the cash to sign a legitimate number two center, like Matt Duchene. As a result, by the end of this summer, the Isles could be a different team.
With Eberle, Isles Have Top 5 Offense
The addition of Eberle gives the Islanders one of the best first lines in the NHL if he's paired with Anders Lee and John Tavares. Even in an "off" year, Eberle scored 20 goals and 51 points. Eberle is a serious upgrade on Strome, who has only cracked the 50-point plateau once in his career.
The Isles have a lot of positives entering the coming season. Andrew Ladd coming back healthy is huge. On top of that,  youngsters Anthony Beauvillier and Josh Ho-Sang are ready for more experience and playing time. Because of this, the Islanders' offense will be more potent than ever.
For the first time in years, teams will have to prepare for a multi-faceted attack. Eberle's speed and hands make him extra dangerous and will open up the ice for Tavares. Because of that, Tavares will have more opportunities to shoot. And for Lee, it's heaven. With Eberle buzzing around and team's watching Tavares, Lee can position himself in front of the net where he belongs.
Without Hamonic, Isles Defense is More Offensive
On defense, the Islanders have an opportunity to score more as well. With Hamonic gone, Ryan Pulock will finally get an opportunity to crack the top -six. Armed with a ferocious shot from the point, Pulock will improve the Islanders' sub-par power play. While still young and lacking in NHL experience, Pulock will score 15 goals this season if given an opportunity.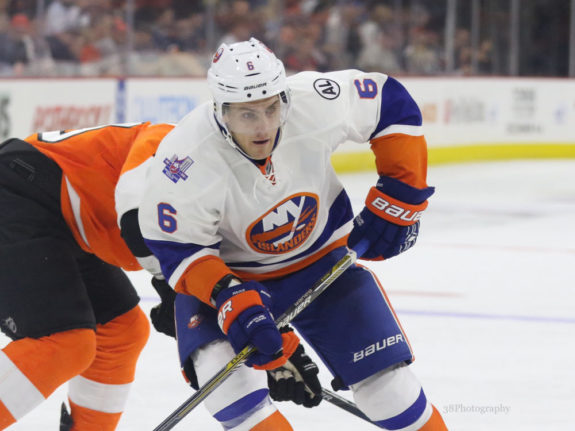 Lost in the Hamonic deal as well was that the Islanders held on to de Haan and Thomas Hickey. Both are offensively talented s0 expect them to thrive with more playing time. They are former first round picks with offensive pedigree, and can contribute more in the offensive zone than they have in years past.
Second-Line Center
While the additions of Eberle and Salo help the Islanders now and in the future, they still have another move in them. Former first-rounder Mathew Barzal appears ready to play in the NHL after another wonderful season in the WHL, but the Islanders mentality is winning now. Hungry for a legitimate second line center, it'll be interesting to see how the rest of the summer plays out in Brooklyn.