The New York Islanders are hiring Barry Trotz as the head coach of their franchise, the Islanders have announced. The deal was first reported by TSN's Darren Dreger This news comes just a few days after Barry Trotz stepped down as the head coach of the Washington Capitals and was granted the right to speak to other teams about head coaching vacancies. As Elliotte Friedman reported, the deal could be in the range of five years and $20 million in total value which would break down to $4 million per season.
Islanders News: President and General Manager Lou Lamoriello announced today that the team has hired Barry Trotz as Head Coach. pic.twitter.com/hf2uZIhy5z

— New York Islanders (@NYIslanders) June 21, 2018
Trotz is coming off the best season of his professional career. Though the Capitals' regular season record may not have been as good as it's been in recent years (which is saying a lot given the fact that the Capitals still won the Metropolitan Division with a 49-26-7 record and 105 points), the Capitals were finally able to take the next step and clinch a berth in the Stanley Cup Final.
Related: 12 Teams Without a Stanley Cup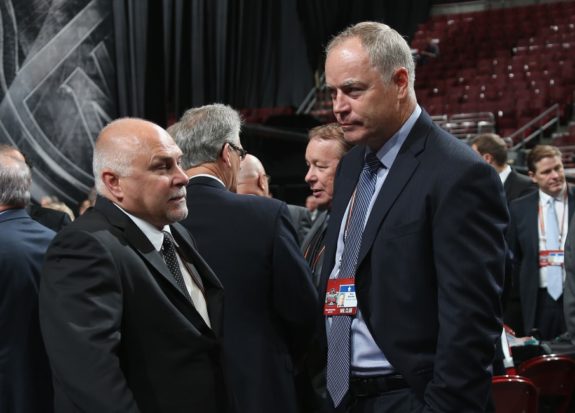 While that alone was significant progress for the Capitals' franchise, it seemed like it was do or die time and rather than folding under the pressure, Trotz coached his team to their first Stanley Cup Championship in franchise history. Unfortunately, winning the Stanley Cup also kicked in a two-year extension on Trotz' contract that would have kept Trotz with the team for significantly under market value ($1.8 million per season). With the two sides unable to come to terms on a new deal more in line with the elite coaches in the league, Trotz was granted his release and was free to look for a new team on Monday.
Upon his release, Trotz released this statement:
After careful consideration and consultation with my family, I am officially announcing my resignation as head coach of the Washington Capitals. When I came to Washington four years ago we had one goal in mind and that was to bring the Stanley Cup to the nation's capital. We had an incredible run this season culminating with our players and staff achieving our goal and sharing the excitement with our fans. I would like to thank Mr. Leonisis, Dick Patrick and Brian MacLellan for giving me the opportunity to be a part of his great organization. I would also like to thank our players and staff who worked tirelessly every day to achieve our success.
Islanders Making a Push to Re-Sign Tavares
While the Islanders were in need of a new head coach and Trotz was easily the best free agent on the market, the implications of this signing stretch well beyond just hiring someone to take over the job. In hiring Trotz, the Islanders are making it clear that their intentions of re-signing Tavares are at an all-time high, as one would expect when arguably a top-five player is approaching unrestricted free agency.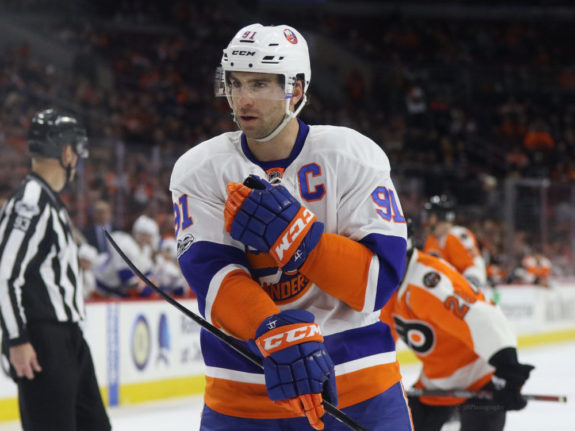 While there's still a lot of time between now and free agency, Andrew Gross is reporting that the Islanders could get some good news on Tavares sooner than later. He does add, however, that the situation is fluid and it isn't a done deal and that a lot can change as time passes.
If Tavares does hit the open market, expect 30 teams to have interest in courting him outside of Brooklyn. Whether or not Tavares would want to sign a deal with those teams is another thing entirely, but the Islanders will need to make their strongest push to re-sign Tavares now if they intend on keeping their franchise cornerstone without outside competition or external factors playing a role.