In today's rumor rundown, Arizona GM John Chayka fights back about the clubs interest or lack thereof in an expensive winger, the Calgary Flames have interest in a Carolina center and the Sabres and Penguins might be making moves this week.
Arizona Shoots Down Kessel Rumors
A report by the Athletic's Josh Yohe discussed Phil Kessel's willingness to be traded from Pittsburgh and his desire to go to Arizona if a trade was made. The report suggested the connection between coach Rich Tocchet and Kessel is what was appealing for the scoring winger but that Arizona wouldn't be looking at such a player due to the cost associated with his contract. The report detailed the Coyotes telling the Penguins they wanted to stay near the salary cap floor this season and that it likely wouldn't be possible to take on Kessel's salary.
Arizona GM John Chayka was apparently not a fan of that report.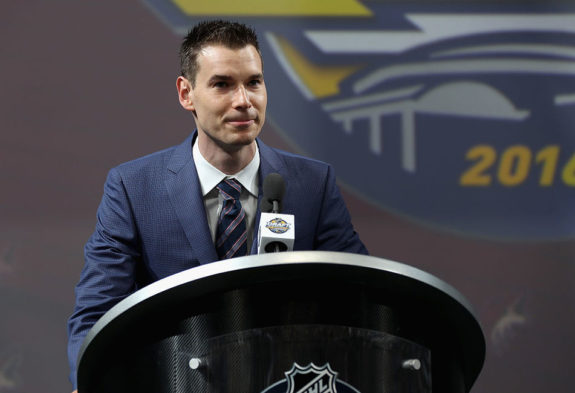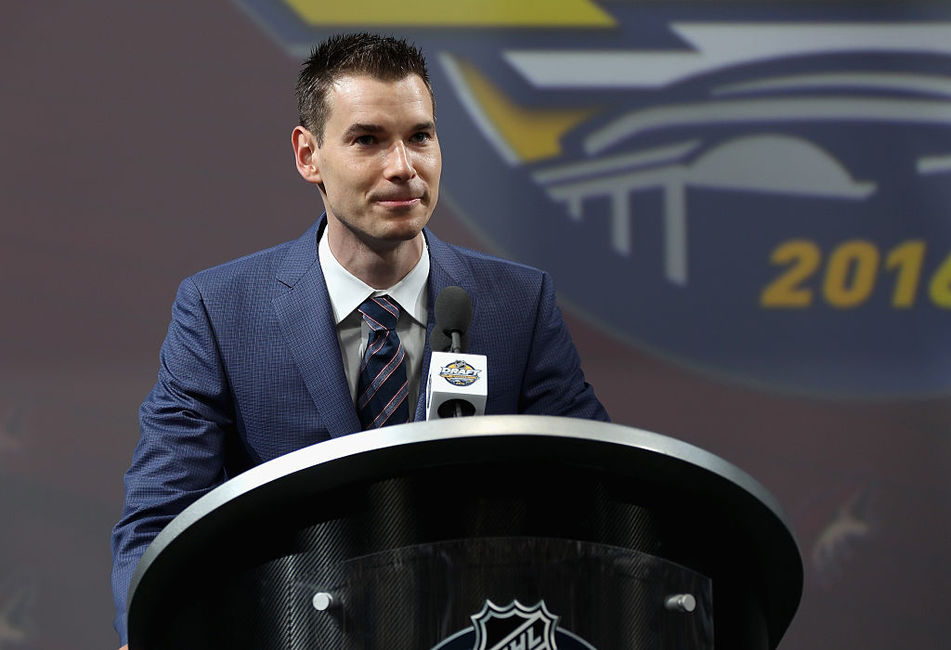 On Arizona Sports 98.7 today, Chayka fought back, saying:
I think it's terrible reporting. It's inaccurate across the board from start to finish. I don't know where some things come up. I'm the one having trade discussions, those discussions with the Penguins haven't occurred. So unless someone else is making calls that I don't know about, I'm not sure where his information is coming from.

I'm not sure where it's coming from, but the basis of that reporting is not coming from anything tied to the Coyotes and certainly not anywhere close to factual.
Does Chayka's response mean he's interested in Kessel or is he simply speaking out because he doesn't want GM's who might hear this to think the Coyotes are not willing to take on salary in the right deal? The NHL knows that Arizona is typically not a cap team but that's different than not calling about a player because you think the franchise simply has no desire to spend money this offseason. His strong reaction suggests the team might be one to watch this week as the Coyotes have quite a bit of room before they hit the salary cap.
Chayka has already made what many believe was a strong trade when he acquired Alex Galchenyuk from the Montreal Canadiens. Adding Kessel would be another strong move if he could do so without giving up a ton of value in return.
Related: NHL Rumors: Tanev, Karlsson, Kessel, More
Flames Like Elias Lindholm
According to TNS' Pierre LeBrun, the Calgary Flames have expressed interest in Carolina Hurricanes center Elias Lindholm. Talks began a couple of weeks ago but may not be a deal that happens right away, if at all. The Hurricanes are still interested in retaining Lindholm, who is slated to become a restricted free agent with arbitration rights on July 1st.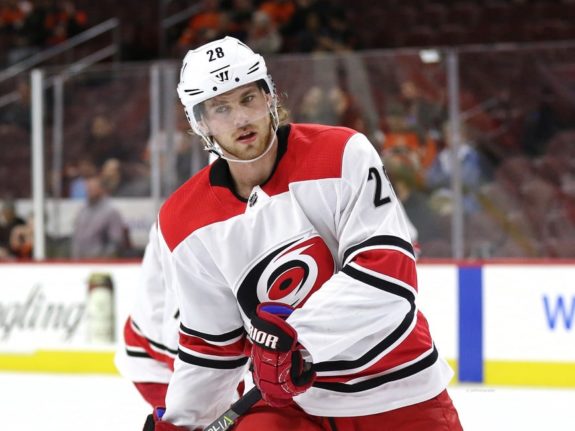 Lindholm is likely very familiar to the Flames who drafted Sean Monahan immediately after him in the 2013 NHL Entry Draft. He's a two-way forward who can play both center and the wing and could work with Monahan and Johnny Gaudreau quite nicely as a 40-45 point scorer.
Penguins and Jack Johnson?
Reports by the Pittsburgh Post-Gazette's Jason Mackey suggests the Penguins are looking at Blue Jackets UFA defenseman Jack Johnson. Penguins GM Jim Rutherford originally drafted Johnson third overall back in 2005 but the reports that the defenseman might be seeking as much as $6MM per year create cap issues for the Penguins who would have to move a contract to make it work.
Related: NHL Rumors: Trotz, Panarin, The Leafs, More
Sabres to Let Lehner Walk
Speaking of money issues, it is being suggested by Bill Hoppe of the Olean Times Herald, that the Buffalo Sabres may be considering non-tendering goaltender Robin Lehner next week. Lehner is due to a receive a $4MM qualifying offer and with Linus Ullmark ready for more responsibility, Lehner might be too expensive.
That said, the goaltending market is not strong and Sabres' GM Jason Botterill may look to trade for a second goaltender versus signing one in free agency if they let Lehner walk.
Ryan O'Reilly Watch
Staying with the Sabres, TSN's Pierre LeBrun believes it's the Buffalo Sabres intention to trade center Ryan O'Reilly in the next two weeks. The ideal date to have a deal done is July 1 as O'Reilly is due a $7.5 million signing bonus on that date.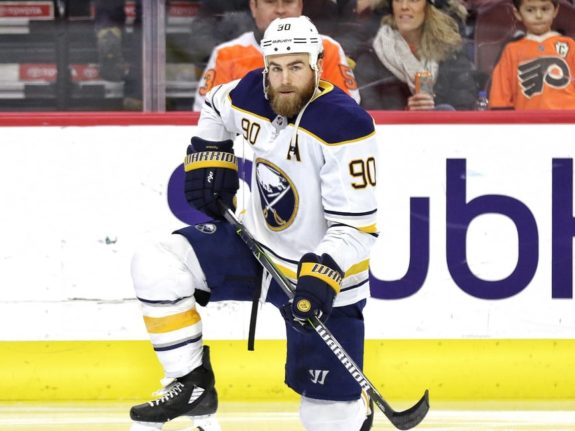 The bonus becomes an interesting factor when you consider which teams would be interested in O'Reilly. Carolina was rumored to have interest but likely rather avoid the $7.5 million hit. The Montreal Canadiens were also rumored to be interested and probably don't care about the money. Clearly, the ask or return would be different based on whether or not Buffalo had to eat that signing bonus.
LeBrun's also heard the St. Louis Blues and Philadelphia Flyers have expressed interest in O'Reilly.