Mike Modano,Peter Forsberg, Rob Blake, Dominic Hasek, referee Bill McCreary and the late Coach Pat Burns, were ceremoniously entered into the Hockey Hockey Hall of Fame on November 17th, 2014. Because of their individual accomplishments, championships and awards, every single one of them deserved to be in the mecca hockey shrine. Each of them have thanked the Hall of Fame selection committee members, including one member who sadly had passed away at the age of 71: Mr. Pat Quinn.
A very touching tribute indeed by the Vancouver Canucks. One thing is for certain: Pat Quinn must go into the Hockey Hall of Fame for his dedicated contribution to the game of hockey.
The Next That Should Go In
Here is a short list of those that should go directly into the Hockey Hall of Fame starting in 2015:
Sergei Fedorov – Detroit couldn't have won their Stanley Cups in 1997 and 1998 without a stellar Russian who wowed the league in his heyday. Fedorov was Steve Yzerman's 1-2 punch much the same way that Evgeni Malkin is to Sidney Crosby of today's Penguins. Fedorov had many great moments, including dating Anna Kournikova.
http://youtu.be/otZ0wiCe6L8
Poor Jim Carey.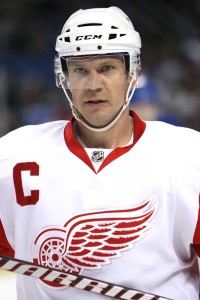 Nicklas Lidstrom – What can you say about Lidstrom? He is the definition of loyalty. Playing his entire career with the Red Wings, he was a defensive stalwart winning four Stanley Cups. He was also integral with the Swedish National Team, winning Gold in Torino, 2006. You can also say that without Lidstrom, Detroit wouldn't be able win any Cups.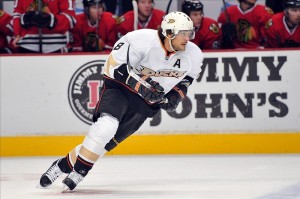 Teemu Selanne – He began his longstanding NHL career with a bang, literally. 76 goals in his first season, as a rookie. Since then, Selanne has been the steady goal scoring threat with Winnipeg, Anaheim, San Jose and Colorado. His one and only major accomplishment was helping the Ducks win the Cup in 2007. Another Finn that needs to be in the Hall of Fame.
Sergei Zubov – Maybe he may not be on your radar, by Zubov deserves to be in the Hall, simply for being the steady defencemen that teams like the NY Rangers and Dallas Stars relied upon. Brian Leetch may have been the great Ranger defenceman who won the 1994 Conn Smythe, but without Zubov as his reliable partner, the Rangers wouldn't have won it all.
Theo Fleury – To say that Fleury's life & NHL career is like a roller coaster ride is clearly an understatement. He's turned his life around after going on sobriety and is currently on tour speaking about abuse and the healing process. On the ice, Fleury was literally a man on fire. He won with Calgary as a rookie in 1989, and has always played with fire, winning Olympic Gold at Salt Lake in 2002. For a brief moment, he lit up the Saddledome with his comeback attempt in 2009. The next step for Fleury should be a rightful place into the Hall.
Mark Recchi – He won three Stanley Cup in three decades: With Pittsburgh in 1991, with Carolina in 2006, and finally with Boston in 2011. He played with amazing cast members such as Mario Lemieux, Eric Lindros, Patrick Roy, Rod Brind'Amour, Cam Ward, Ilya Kovalchuk, Martin St. Louis, Patrice Bergeron and Zdeno Chara. Recchi's resiliency throughout his long career with many different teams should earn him a shot in the Hall.
Daniel Alfredsson – When he saw that his writing was on the wall, Alfredsson had no other choice. Without a team to sign for while he's nursing his injury, the only way he will cement his great career is to return to where he started. Welcome home, Alfie.
Pat Quinn (Builder Category) – There is absolutely no question what Pat Quinn's contribution meant to many people. From playing the game, coaching the game, managing the game, coaching across many generations, winning national championships, and finally selecting players, builders and other supporting members for the Hall of Fame. In the final act, he himself should go into the same Hall.
The Next That Might Go In
Not sure why there's an unwritten rule with regards to the number of players and builders that can go in the Hall each year. But four or five a year may not be enough the quantify all those hockey personnel sitting on the outside. Of those on the outside looking in, there are a few that arguably do or don't deserve to be in the Hall of Fame. Some could bring in controversy, others put up great individual numbers but have no championships to show for it.
Eric Lindros – Much has been said about the so-called Next One. Whether it's the fault of the media, the parents, the hockey teams or the leagues, Lindros came and went through his career with so much unwarranted hype and pressure. He made no friends in Quebec when he refused to sign or join the Nordiques. His father who was his agent made the relationship between them and GM Bobby Clarke frosty, and his style of play was so reckless that concussions caught up with him, and his younger brother Brett who had to retire much sooner. He didn't win Olympic Gold or a Stanley Cup, but you can't argue Lindros' fierce competitiveness when he slams you against the boards on every shift. Until this happened…
http://youtu.be/bMDbeuY-gKY
Rod Brind'Amour – Another forward who may not be on anyone's radar. Brind'Amour played behind the shadows of Brett Hull and Lindros, and it wasn't until he went to Carolina where he led the charge as the Captain himself and won his only Cup in 2006.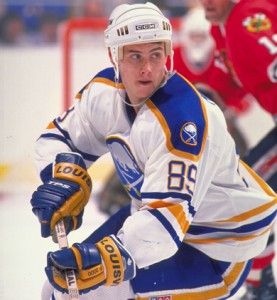 Alexander Mogilny – Apart from being the other guy in the 1993 to score 76 goals, there is little to rave about Mogilny's career. He had defected from the Soviet National Team, racked up over 1000 pints, second Russian to do it after Fedorov, and won a Stanley Cup (oh yes, he did) with the New Jersey Devils in 2000 after a late trade from Vancouver (the Canucks got Brendan Morrison from the deal.)
Jeremy Roenick – He had plenty to say about the game, and he still does long after his playing days were over. He was a heavy contributor for the Blackhawks, Coyotes, Flyers, Sharks and Kings before hitting the microphone and offering his personal opinions without much letting down. A perfect mouthpiece to go into the Hall? The selection committee will have to decide.
http://youtu.be/33g9RW35Bnw
Chris Osgood – He won three Stanley Cups, his first one as backup to Mike Vernon, and  1998 and 2008 on his own merit. Speaking of…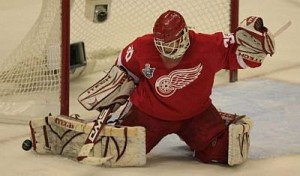 Mike Vernon – Why is he not in the Hall? Two Cups in Calgary and Detroit (in which he won the Conn Smythe) not going to cut it?
The Longshots
It's hard to believe that there is still a fairly big group that are still not elected to the Hockey Hall of Fame. Whether each player carried a reputation, was somewhat controversial, or have fallen under the radar, this group of the forgotten need to be reevaluated, and fast. Here are some honourable mentions that should have at least a crack of getting in.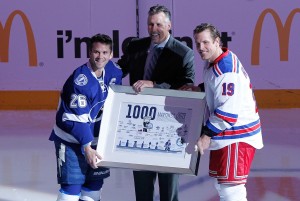 Dave Andreychuk – He  won a Stanley Cup as captain in Tampa Bay, he leads the all time power play goals with 274, his loyalty held true when stuck it out with Tampa while refusing to be traded to Stanley Cup contenders, and he had 640 goals and 1338 points at the end of his career. What more could he do to get into the Hall?
Pierre Turgeon – Another top scorer that's fallen under the radar, it was perhaps his quiet demeanor that may have the selection committee pass him by. He collected 515 goals and 1327 points. He may be well know for being on the receiving end of a brutal hit by Dale Hunter in the 1993 playoffs. No Cup, but still they need to give Turgeon some consideration.
Vincent Damphousse – 432 goals and 1205 points later, he's still not in the Hall. Winning one Cup in Montreal not good enough?
Gary Suter – Would hitting Gretzky from behind in the 1991 Canada Cup discount him from the Hall?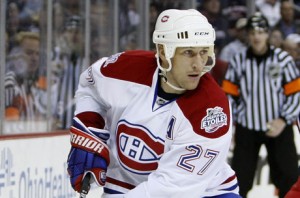 Alex Kovalev – A great Russian with a fair bit of baggage in tow.
Vladimir Konstantinov – Another great Russian whose career was cut short by a terrible car accident.
Miikka Kiprusoff – A reliable goalie who backstopped the Calgary Flames to their memorable Stanley Cup run in 2004. That's about it, really.
Olaf Kolzig – He made the Cup final in 1998 but were swept by Detroit. Without Ollie, Washington wouldn't have got that far.
Kerry Fraser (Referee Category) – He didn't call Wayne Gretzky for his high-stick on Doug Gilmour in 1993 Campbell Conference Finals. Does this non-call continue to be a sore spot for Toronto fans?
Viktor Tikhonov (Builder Category) – He passed away the same week that Pat Quinn. While Tikhonov built a mean Red Soviet hockey machine, he alienated some players along the way. Just ask Fedorov, Mogilny, Pavel Bure, Nikolai Khabibulin and a few other disgruntled Russian players. Despite some of the negative, under his coach-tatorship he won:
12 straight Soviet titles (1978–1989)
World Championship gold in 1978–1979, 1981–1983, 1986, 1989, 1990
Olympic gold in 1984, 1988, 1992; (silver in 1980 after losing to Team USA)
1979 Challenge Cup and 1981 Canada Cup
And can you name a team that can score 48 goals, in one game? The Soviets were arguably the greatest team in the world.
A former novice/atom player, timekeeper and fan of the game, Peter has lived and breathed hockey throughout his life, covering hockey happenings in Edmonton, Vancouver, and currently in Saskatchewan. He is now a contributing writer for the Hockey Writers.