by Eldon MacDonald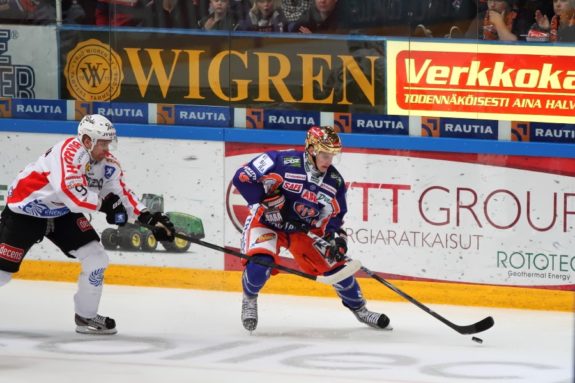 Potential Nashville Predators Picks
The purpose of this article is to give readers a feel for what the Nashville Predators might be looking for in the upcoming 2013 NHL Draft in New Jersey and to provide some idea as to who may be available and picked with each draft selection. Even if you don't agree with all of my suggestions, this article should be able to provide you with most of the information needed to make your own selections. To give the reader a fairly wide range of information, we have provided the following:
Major Needs
Likely Draft Positions and Potential Picks
The Major Team Decision Makers
The Big Club – Current Roster
Top 10 Prospects
The Last Three Drafts
The reader should be aware that the suggested picks may or may not be available at the team's turn at the draft. They are indicative, however, indicative of the types of players that will be available and the types of choices that David Poile will have to make come June 30th in New Jersey.
@FriedgeHNIC on the draft: "The Predators, in particular, could be getting the most skilled offensive talent in franchise history."

— Josh Cooper (@JoshuaCooper) June 17, 2013
Other Posts in This Series (War Room Final Rankings – Top 120)

You can use these posts to get more information on a player ranked 1 to 120 including the following on most prospects:
Audio
Video
Quotes
Twitter
Stats
Major Needs
1 – Number one centre – All the teams that go anywhere in the playoffs have one; time for Nashville to grab one as they are very scarce.
2 – Solid defenseman  – It seems strange to say that the Nashville Predators require a defenseman since they always seem to be able to draft a good defenseman but the departure of Ryan Suter left a very big void, not likely to be filled by one player alone .
3 – Gritty forward– A little more grit would go a long way in making Nashville more difficult to play against – BPA all the way – Best Pest Available.
4 – Best player available (BPA) – Best player available is always a good draft strategy. However, when there are many players of similar value, it is usually the one who has the qualities your team values the most that comes out on top. However, the team may lean towards defensemen in latter picks because their d-men inventory has been depleted and you are more likely to get lucky with a d-man in the latter picks as they take longer to develop and may not show their true potential as early as forwards.
Likely Draft Positions and Potential Picks
Round 1; pick 4 (The numbers in brackets are my rankings)
Editor @andrewhirsh discusses the value the 4th overall pick and why Preds should hesitate to trade it http://t.co/O6y0KnkU9j #SunbeltHockey

— Sunbelt Hockey (@SunbeltHockey) June 18, 2013
Preference 1 – AleksanderBarkov (#4)
Preference 2 – Elias Lindholm (#6)
Preference 3 – Sean Monahan (#7)
2013 NHL Draft: What if Seth Jones is Available When the #Preds Pick? http://t.co/gReoCRVAeC

— Dirk Hoag (@Forechecker) June 20, 2013
For me, Aleksander Barkov, all the way; a 6'2½, 207 lb. (combine measurements) big-time centreman who has already proved he is ready to play against men by being the number one centre for his team in the top Finnish professional league (SM-liiga). Lindholm and Monahan are both good players in their own right but you can't pass up on the size and skills of Barkov. He gives Nashville the potential of becoming a real contender in a few years.
#PredsDraftPreview focuses on Aleksander Barkov today. http://t.co/ppGTNajm4e

— Nashville Predators (@PredsNHL) June 12, 2013
Round 3: Pick 64 – Historical success rate = 24%
Preference 1 – Linus Arnesson(#63)
Preference 2 – Michael Downing (#66)
Preference 3 –GustavOlofsson (#70)
Potential picks in the 61 to 70 range are: Phillipe Desrosiers, Eric Roy, Linus Arnesson, Nick Sorensen, Oliver Bjorkstrand, Michael Downing, Jan Kostalek, Pavel Buchnevich and Gustav Olofsson.
This is a very good draft year and Nashville would help their cause if they selected any of the three defensive prospects noted above. All are solid defensemen with decent size. I have not included Eric Roy as he is more an offenseman type who needs to improve his defensive hockey game and I think Nashville's needs would be better suited with a solid defensive type. Jan Kostalek from Rimouski is also a potential pick but he doesn't have the size of the other three.
Round 4: Pick 95 – Historical success rate = 19%
Preference 1 – Jackson Houck (#95)
Preference 2 – Mason Geertsen (#100)
Preference 3 – Emile Djuse (#101)
Preference 4 –Tyler Hill (#99)
Potentially available starting at 92 and ending at 101 are: Teemu Kivilhalme, Juuse Saros, Jackson Houck, Niklas Hansson, Peter Trainor, Brendan Harms, Tyler Hill, Will Butcher, Mason Geertsen and Emile Djuse.
The two Vancouver Giants, Jackson Houck and Mason Geertesn, would look good in a Nashville uniform. Houck brings that BPA outlook (Best Pest Available) night after night and Geertsen brings that so-valued big-time belligerence and truculence. Emile Djuse is a smooth skating Swedish defender who may be close to being ready and Tyler Hill is a 6'6 project on left wing. Tyler could be a major impact player or a bust.
Round 4: Pick 112 – Historical success rate = 19%
Preference 1 – Remi Elie (#110)
Preference 2 – Jérémy Grégoire (#108)
Preference 3 – Miro Aaltonen (#114)
Potentially available starting at 108 and ending at 117 are: Jérémy Grégoire, Jesse Lees, Remi Elie, Wilhelm Westlund, Sean Malone, Eamon McAdam, Miro Aaltonen, Patrik Bartosak, Taylor Cammarata and JC Lipon.
Remi Elie just screams Nashville Predator – not the most skilled but size, speed, work ethic, crash and bang, Nashville Predator. Jérémy Grégoire was supposed to be that big time name but it took him almost to the playoffs to find that big time game – has the potential that you may not want to pass up on. Miro Aaltonen is a player that is much valued in his homeland but has not caught a break on this side of the water – passed up twice in the NHL draft. Was Finland's best player at the U20's until he came down with a major injury in, "ouch", game one. Returned just in time to star in the SM-liiga playoffs – was very, very productive with thirteen points in just eight games.
Round 5: Pick 125 – Historical success rate = 11%
Potentially available starting at 120 and ending at 130 are: Carter Verhaeghe, Tyler Lewington, Alexandre Colombe, Marcus Högberg, Connor Rankin, Cole Cassels, Mitchell Theoret, Spencer Jensen and Ben Harpur.
The Predators have had a lot of success with large-sized European goaltenders and Marcus Högberg fits that bill. Carter Verhaeghe, a player I watched closely in the OHL playoffs, may be better than his numbers indicate. He will likely get every chance to show what he can do next year with Ryan Strome gone. Mitchell Theoret, I also watched very closely in the OHL playoffs for Barrie. He not only played a big man game but showed quite a bit of offense. It was a puzzle to me as to why he was not signed by the Islanders as he was drafted by them in 2011.
Round 5: Pick 140 – Historical success rate = 11%
Round 6: Pick 155 – Historical success rate = 9%
Round 6: Pick 171 – Historical success rate = 9%
Round 7: Pick 185 – Historical success rate = 10%
It is virtually impossible to tell who might be available from 140 on  so what I did was list those personnel who I have ranked in the 3rd and 4th rounds and the 5th round up to 145 which the NHL has ranked 140 or greaterthat still have a decent chance of still being available. As this is as good time as any to make sure you take the best player available, I have listed the prospects in ranking order. I have also added Albert Yarullinwho has a big shot on the power play,  Mitchell Theoret (6'2, 212) who looked very good for Barrie in the OHL playoffs and BrendenKichton, a power-play quarterback with Spokane.
The Major Team Decision Makers
1 –President of Hockey Operations and General Manager: David Poile
2– Director of Hockey Operations: Brian Poile
3 – Head Scout: Jeff Kealty
4 – Coach: Barry Trotz
Some analysis on the Nichol hiring by the #preds. They needed a recent former player to help prospects http://t.co/V9zdcAcysX #nhl

— Josh Cooper (@JoshuaCooper) June 5, 2013
The Big Club – Current Roster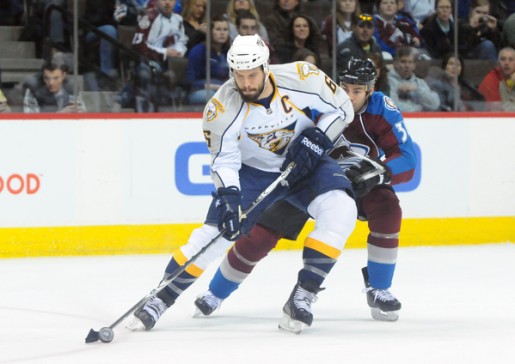 *One Last Look Before The Craziness of Summer (from NHL.com)
| | | | |
| --- | --- | --- | --- |
| No. | Left Wing | Centre | Right Wing |
| 1 | Sergei Kostitsyn | Colin Wilson | Patric Hornqvist |
| 2 | Gabriel Bourque | Mike Fisher | Filip Forsberg |
| 3 | Rich Clune | David Legwand | Brandon YIP |
| 4 | Taylor Beck | Paul Gaustad | Matt Halischuk |
| 5 | Kevin Henderson | Craig Smith | Nick Spaling |
|   | Prospect | Prospect | Prospect |
| 1 | Pontus Aberg | Austin Watson | Zach Budish |
| 2 | Brendan Leipsic | Zach Stepan |   |
| 3 | Jimmy Vesey | Colton Sissons |   |
| | | | |
| --- | --- | --- | --- |
| No. | Defense | Defense | Goal |
| 1 | Roman Josi | Shea Weber | Pekka Rinne |
| 2 | Hal Gill | Kevin Klein | Chris Mason |
| 3 | Victor Bartley | Jonathan Blum | |
| 4 | TJ Brennan | |   |
|   | Prospect | Prospect | Prospect |
| 1 | Mattias Ekholm | | Magnus Hellberg |
| 2 | | | Jeremy Smith |
Top 10 Prospects – My Rankings
Recent 24/7 links: 2003 a special draft for #Preds http://t.co/HNk6J2Rl3j – Josi ready for more responsibility http://t.co/Nu79wK6Cmt

— Ryan Porth (@PorthGame) June 16, 2013
1 – 2010 – 018 – Austin Watson
2 –2012 – 037 – Pontus Aberg
3 – 2009 – 041 – Zach Budish
4 – 2009 – 102 – Mattias Ekholm
5– 2011 – 038 – Magnus Hellberg
6 – 2012 – 089 – Brendan Leipsic
#Preds prospects @leip28 named @TheWHL Player of the Month, @KingJames_19 named @ECACHOCKEYMWD1 Rookie of the Month – well done boys!

— Nashville Preds PR (@PredsPR) December 4, 2012
7 – 2012 – 066 – Jimmy Vesey
8 – 2012 – 112 – Zach Stepan
9– 2012– 050 – Colton Sissons
10 – 2007 – 054 – Jeremy Smith
The Last Three Drafts
(From The NHL Official Guide & Record Book 2013)
| | | | |
| --- | --- | --- | --- |
| No | 2012 | 2011 | 2010 |
| 1 | 037 Pontus Aberg | 038 Magnus Hellberg | 018 Austin Watson |
| 2 | 050 Colton Sissons | 052 Miika Salomaki | 078 Taylor Aronson |
| 3 | 066 Jimmy Vesey | 094 Josh Shalla | 126 Patrick Cehlin |
| 4 | 089 Brendan Leipsic | 112 Garrett Noonan | 168 Anthony Bitetto |
| 5 | 112 Zachary Stepan | 142 Simon Karlsson | 198 Joonas Rask |
| 6 | 118 Mikko Vainonen | 170 Chase Balisy | |
| 7 | 164Simon Fernholm | 202 Brent Andrews | |
| 8 | 172 Max Gotz | | |
| 9 | 179 Merek Mazanec | | |
Chris is THW's senior draft/prospect analyst and a Managing Editor. Watch for "The Next Ones" Prospect Profile series, exclusive rankings, mock drafts, as well as the annual THW NHL Entry Draft Guide. Follow @ChrisRalphYQ on Twitter as he infiltrates, dissects and analyzes all happenings of hockey prospects and the NHL entry draft. Email: cralph[at]thehockeywriters[dot]com