In today's NHL rumors rundown, Cale Makar will have a hearing with the NHL DoPS for his hit on Jared McCann of the Seattle Kraken. Will he be suspended and for how many games? The Philadelphia Flyers might have an interest in an executive from the Vancouver Canucks, but is she interested in leaving Vancouver? Could the Pittsburgh Penguins be looking at one of the Maple Leafs' assistant GMs? Finally, who will the Edmonton Oilers go with in net for Game 5?
Makar Likely to Be Suspended For Hit on McCann
Cale Makar will have a hearing today for his hit on Seattle Kraken forward Jared McCann during Sunday's Game 4 between the two teams. The belief is a suspension coming, it's just a question of how many games. McCann has already been ruled out for Game 5 after suffering an injury on the play and that will likely play into the ruling.
Part of what may be going on here is a preemptive attempt by the NHL to diffuse what could be a very nasty and physical next game between the two teams. If Makar is playing in Game 5, one would have to imagine the Kraken would be looking for blood and targeting the team's best players. Because McCann is one of Seattle's top scorers, it would be a matter of trying to even the score. A one-game suspension potentially limits this.

Markar's hit was initially a major, reviewed, and reduced to a minor. That it is now being deemed worthy of a possible suspension is not a great look for the NHL officials working that game. This first round of playoff action has been very much about the poor officiating. Makar said of the hit: "I didn't feel like I tried to finish him that far. I feel like if I was in that scenario they would have done the exact same thing. I'm not trying to hurt anybody."
Castonguay Not Leaving Canucks
Elliotte Friedman provided a GM search update out of Philadelphia during his most recent 32 Thoughts podcast and noted that fans can take Emilie Castonguay off the list of potential candidates. Castonguay is the assistant general manager of the Vancouver Canucks and it was believed the Flyers had some interest and she was on their list of candidates.
Related: Oilers Set to Make Giant Goaltender Decision in Game 5
Friedman notes that she is not looking to leave the Canucks after just one full season with the team. That means she will not be replacing Chuck Fletcher in Philadelphia.
Would Penguins Have Interest in a Maple Leafs Executive Not Named Dubas?
The rumors of Pittsburgh's potential interest in Kyle Dubas — should Dubas shake loose from the Toronto Maple Leafs this offseason — is out there, but there is another executive in Toronto worth keeping an eye on when it comes to the vacant GM position for the Penguins. That name is Hayley Wickenheiser.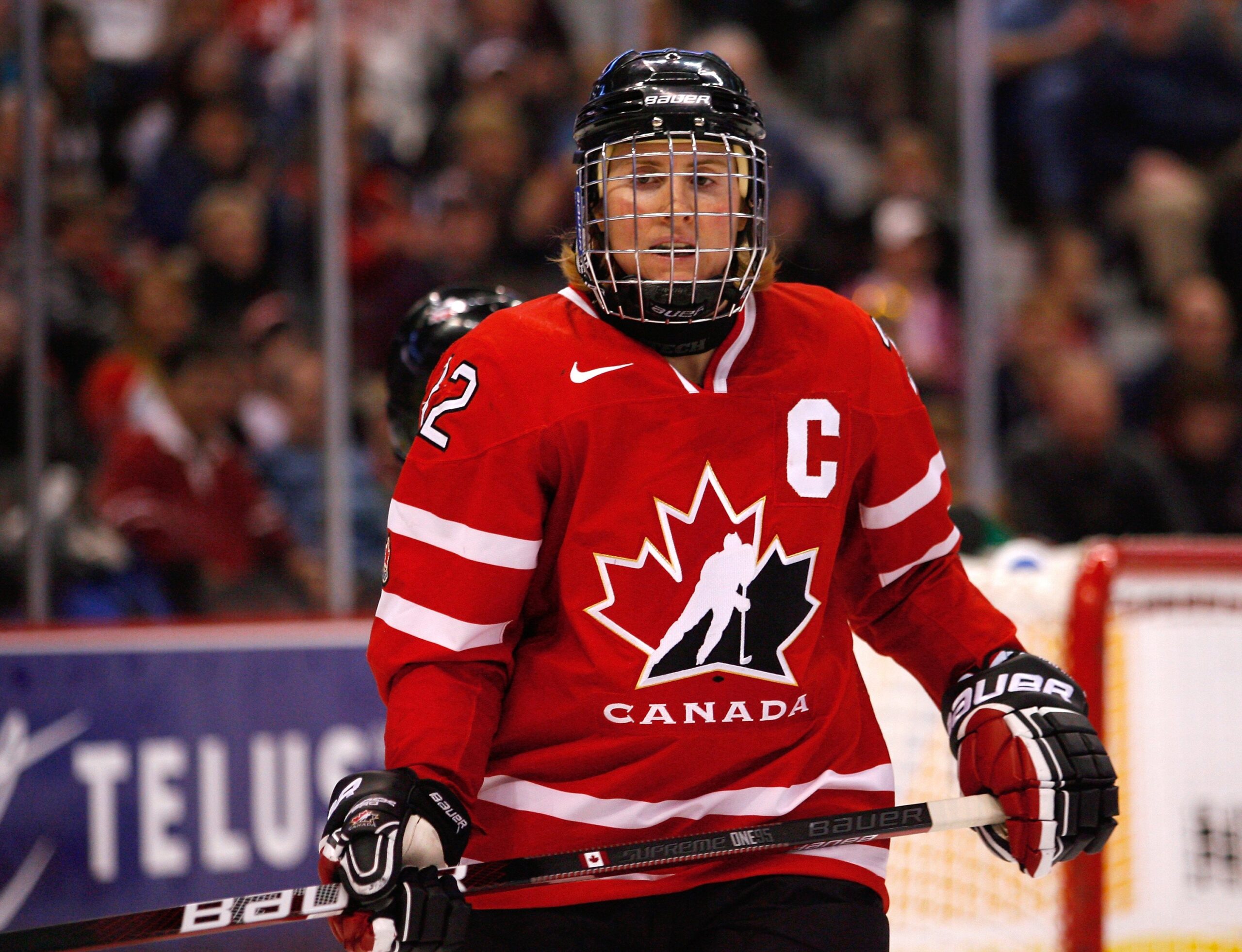 Robb Rossi of The Athletic listed 10 possible candidates for the GM job with the Penguins and Wickenheiser was among them. He noted that she is highly respected as an assistant GM of the Maple Leafs, having worked her way up the ladder in short order since being hired in August of 2018. He notes, "Player development is her calling card, and few franchises have done that better than the Maple Leafs over the past half-decade."
Rossi writes:
Maple Leafs GM Kyle Dubas is on an expiring contract and probably isn't a candidate for a lateral move. However, with Dubas' future in Toronto murky, the Maple Leafs might not grant his assistant GM, Brandon Pridham, permission to interview for the Penguins' opening.
---
Latest News & Highlight
---
In other words, if Dubas leaves, Pridham is probably next in line to take the GM job. Because the Leafs wouldn't want the Penguins talking with Pridham, Wickenheiser becomes a name worth watching.
Jack Campbell or Stuart Skinner for the Oilers?
Edmonton Oilers head coach Jay Woodcroft would not reveal who the team will go with in goal for Game 5 versus the Los Angeles Kings on Tuesday night. The belief is that the team will go back to Stuart Skinner, even though Jack Campbell had a wonderful performance in Game 4 and potentially saved the season for his team.
If it's Skinner, Campbell will likely be disappointed, but he gets it. He said after the Oilers tied the series that it was 'Nice to get a shot' in goal during Oilers' comeback win but he's also been called the most supportive teammate on the roster and knows how valuable Skinner has been for them on their latest run.