In today's rumor rundown Max Pacioretty's trade value is rumored to have dropped, a bridge deal with Darnell Nurse is imminent, the Hurricanes need to find offense and Minnesota and New Jersey are contemplating extensions for Eric Staal and Taylor Hall respectively.
What Does Skinner Mean for Pacioretty?
The trade value Carolina received for Jeff Skinner has many people wondering what the Montreal Canadiens can expect for Max Pacioretty in trade. With teams aware the Canadiens would like to move on from their captain and with similar statistical numbers, Montreal has to now be aware the outlook is not good for a solid return.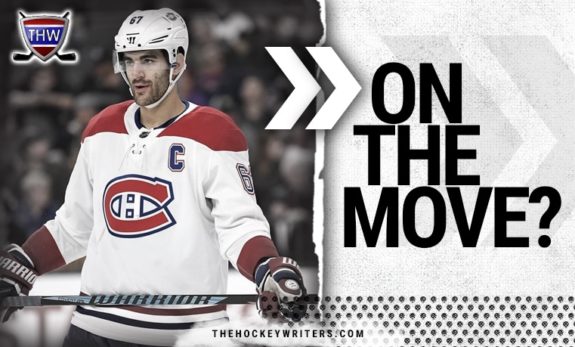 Jared Clinton of The Hockey News suggests the Canadiens might be wise to hold onto their captain to start the season despite their reported desire to move him prior to the opening camp.  It might not look good on the Canadiens who are reported to have completely ignored Pacioretty but it would give him a chance to up his value in a contract year, potentially improving the optics of a trade.
The Canadiens have little to no leverage at this moment in time and need to find a way to better what could be a return for their best offensive weapon.
Darnell Nurse Bridge Deal
According to Edmonton Oilers radio host Bob Stauffer, it is expected the Oilers will sign restricted free agent defenseman Darnell Nurse to a two-year bridge deal in the range of $2.75 to $3.25 million per season. Both because of their cap restrictions and because of their desire to see what Nurse can potentially turn into, does this seem like the best fit for the organization.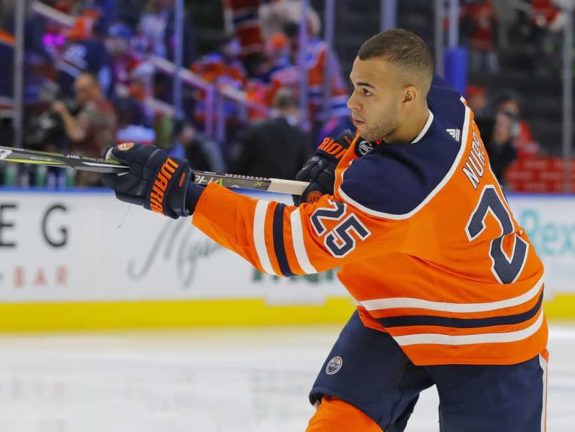 Nurse's agent had already gone on record suggesting he would force the Oilers' hand if they were to try and sign Nurse long-term now and suggested there was no way Edmonton could afford him with the roster salary cap situation as it currently is. Should Nurse not project as expected, the Oilers can find a more suitable long-term number or look at improving their offense via trade.
GM Peter Chiarelli explained to 630 CHED radio that RFA contracts just take a little longer to work through but is confident a deal will get done with the young defenseman.
Related: NHL Rumors: Restricted Free Agents, Karlsson, More
Carolina Needs Offense
Luke DeCock of the Raleigh News & Observer correctly notes how depleted the Hurricanes offense is now with the loss of Jeff Skinner, Elias Lindholm, Noah Hanifin, Derek Ryan, Lee Stempniak and others. In total, the club removed 75 goals from the 225 total or roughly 33 percent of their offense from this past season. DeCock says that leaves two questions: How do they replace the lost offense, and do they trade defenseman Justin Faulk to get some of that scoring back?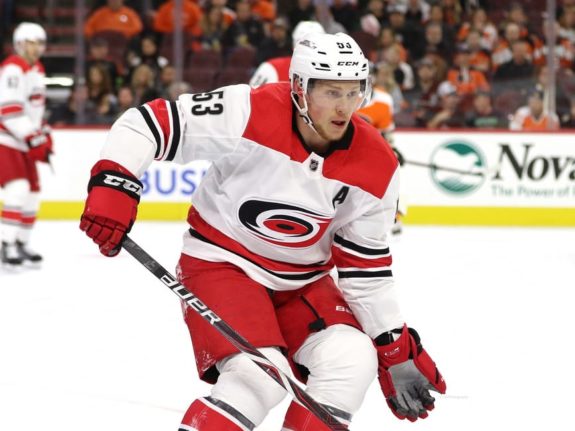 DeCock suggests that while Faulk will not necessarily be traded for offense, that makes the most sense since he carries a $6 million salary and $4.83 million salary cap hit to be on their third pairing. So too, the Hurricanes will likely be stripped of his assistant captaincy. Still, should they keep him, he is useful and can run their second power-play unit.
There are definite questions in Carolina about how much offense Martin Necas and Andrei Svechnikov can provide and the team needs to address their lack of scoring if they want to be competitive this season.
Related: NHL Rumors: Schneider, Skinner, More
Wild Being Patient With Eric Staal
Eric Staal's time in Minnesota is being viewed as nothing shy of a revelation. Forced to take a three-year, $10.5MM deal from the Minnesota Wild in order to refresh his career, he has done nothing but outplay that contract in the first two years of his deal.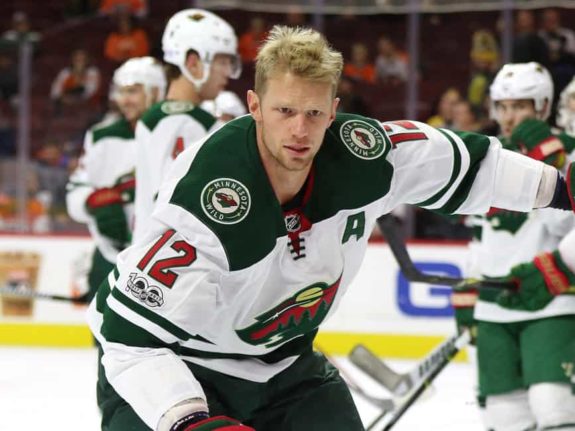 In Michael Russo of The Athletic's recent mailbag, he writes that new Minnesota GM Paul Fenton will wait until the year begins to start any extension talks, wanting to see if Staal finally takes a step backward or continues his torrid pace at his age. Minnesota will have to determine if they put him on the trade block and sell high or keep him in the organization.
Russo writes:
As you said, Staal very well could be the "kingpin" to any  significant move Fenton may or may not make. If the team falls back and looks at the trade deadline that it won't make the playoffs, Staal, in the final year of his contract, is absolutely trade bait to a contender. So whether or not Staal's contract is extended depends on his play and the team's play.

source – "Ask Russo, Part 1: On the Wild's lines, Suter's injury, Staal's future, stripping the 'C,' sticking up for Dubnyk and more" – Michael Russo – The Athletic – 08/07/2018
It would be difficult to venture a guess as to how many years the Wild would be comfortable committing to with Staal if they do, in fact, extend him. Perhaps around $5 million per season, but how many years? As he ages, anything more than two or three years could be a big gamble.
Related: NHL Rumors: Skinner, Panarin, Stone, More
Taylor Hall Extension Talk
Chris Ryan of NJ Advance Media spoke to New Jersey Devils owner Josh Harris about upcoming extension negotiations with Taylor Hall. Harris explained that it was the team's highest priority.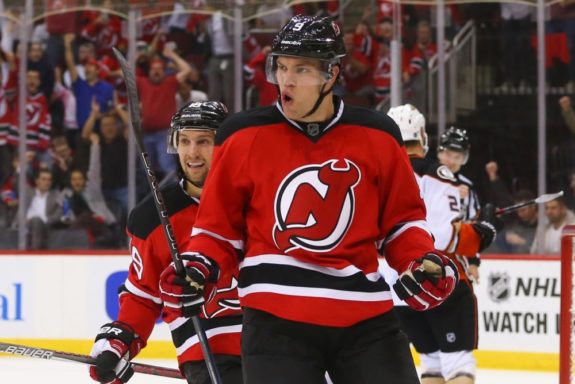 Able to sign an extension on July 1, 2019, it is assumed Hall could fetch as much as $10 million per season on a new deal.  His current cap hit runs $6 million per season and was one of the main reasons for the turnaround in New Jersey. The reigning Hart Trophy winner, Hall will be crucial to the Devil's long-term success.