In today's rumor rundown, the Detroit Red Wings take a ton of the attention as there is news on Dylan Larkin, Jimmy Howard and Gustav Nyquist. The Vancouver Canucks are also trying to shop a defenseman without much luck and agents around the NHL are trying to predict Andrei Vasilevskiy's next contract.
Still Waiting on Larkin, "Something is Coming"
It feels like, for a couple weeks, Dylan Larkin and the Red Wings have been set to make an announcement that a long-term deal has been finalized. Larkin has repeatedly said a deal should get done before training camp and there may be some recent news that things are coming sooner than that. On Wednesday, Larkin reiterated with Sportsnet's Luke Fox that he feels the two sides are close.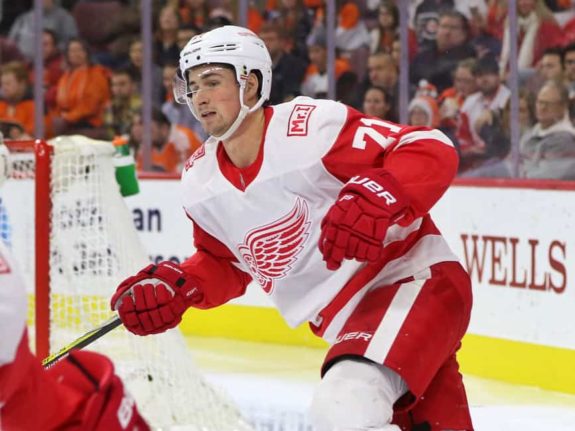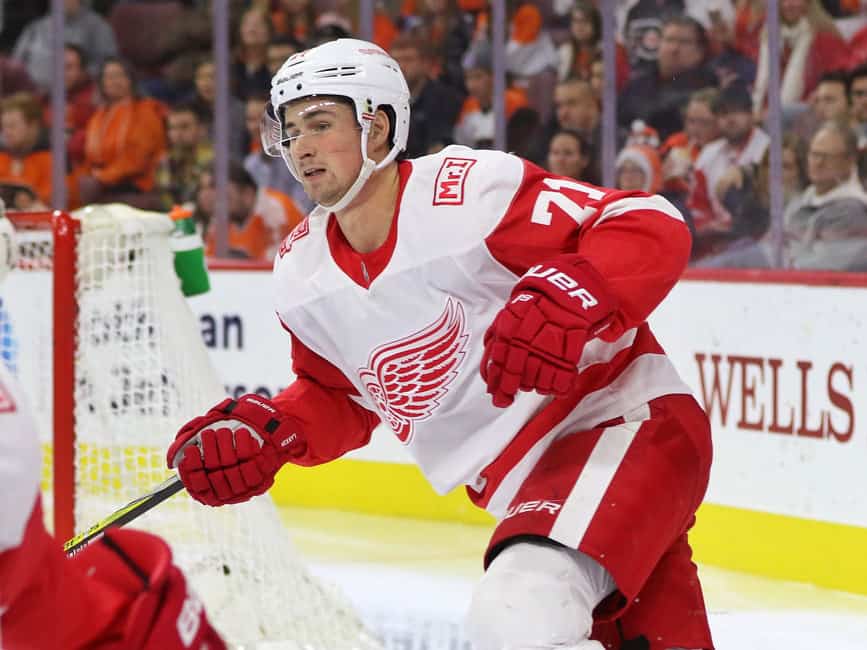 Larkin said, "Something's coming. I've told everyone I think it'll be before training camp. It's right there. I'm just waiting to iron out the details."
Most of the reports have stayed the same, that the Red Wings and Larkin are working on a five or six-year deal. But, for perhaps the first time, some details about the potential offers are coming to light. Larkin indicated that there are "different offers out there" that could also include a shorter bridge deal. No matter what the deal, bridge or long-term, GM Ken Holland needs to move some salary.
Related: NHL Rumors: McDavid, Drouin, Karlsson, More
Canucks Can't Move Hutton
The Athletic's J.D. Burke took a look at the upcoming season for the Vancouver Canucks and who on the team has seen their stock rise and fall. Part of that article included a piece about Canuck's defenseman Ben Hutton, who Burke suggests the team has actively been trying to unload. Unfortunately, the Canucks have not had any luck finding a taker.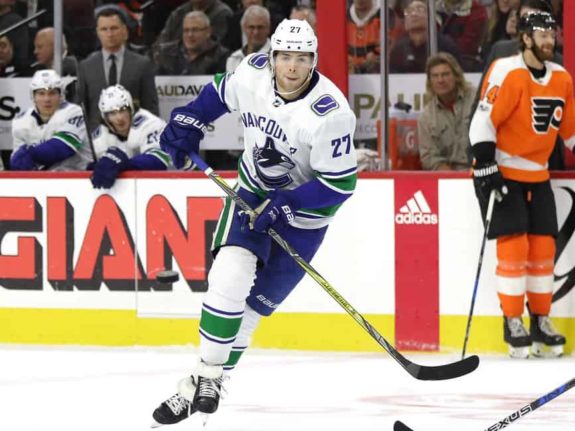 Burke wrote:
You'd think that the Canucks would not only want Hutton on their team but want to have him in a prominent place in their lineup. Instead, they've been trying to trade him for a while now, and they can't find any takers. Nobody is going to suffer that more than Hutton, who could be the Canucks' sixth or seventh defenceman next season.

source – "Canucks stock report: Who's up, who's down after off-season activity" – J.D. Burke – The Athletic – 08/04/2018
Burke adds that the Canucks have been trying to move Hutton since early last season and while there were interested teams back in February, a deal was never made and Hutton continued to struggle. His lack of production has scared off any teams that were interested.
Hutton's production has fallen and his ice time reduced over the past two years, even though as a rookie in 2015-16 he performed well. If the Canucks can move him, another NHL team could get a motivated shot-blocker at a bargain deal.
Related: NHL Rumors: Pacioretty, Nurse, Staal, More
Would the Wings Move Jimmy Howard?
Helene St. James of The Detroit Free Press said in a recent mailbag segment that the Red Wings might move Jimmy Howard by the Feb. 25, 2019 trade deadline. She added, however, that the trade would be made with the notion the offer was too good to pass up and that Detroit would like to re-sign Howard in the following off-season as a free agent. She adds the Wings don't want to lose Howard long-term but figure there might be a win/win situation available to pick up some picks and keep their player down the road.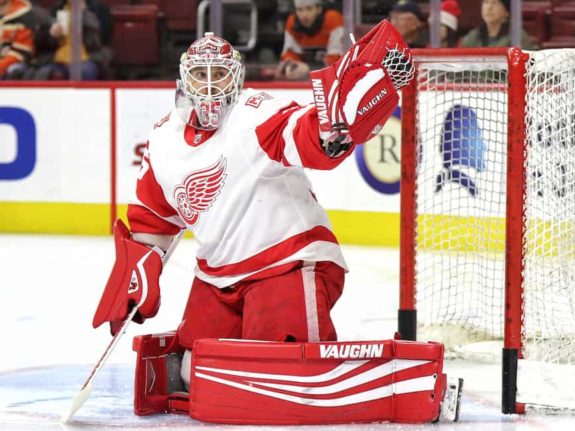 Howard does not have trade protection built into his contract and there is a decent chance Jonathan Bernier wins the starting job in Detroit this season.
Gustav Nyquist Gone Too?
Ansar Khan of Mlive.com also looked at the Red Wings and recently questioned the long-term plans for forward Gustav Nyquist. Nyquist will become an unrestricted free agent at the end of this season and he's not provided nearly the production the Red Wings had hoped he would.
Khan suggests that if Nyquist doesn't come out of the gates strong in 2018-19 he could be traded. Khan does concede there might be a small hurdle should the Wings choose to move on. "He has a no-trade clause, but he would probably agree to waive it to join a playoff-contending team."
Related: NHL Rumors: Restricted Free Agents, Karlsson, More
Andrei Vasilevskiy Could Get Expensive
Andrei Vasilevskiy is scheduled to become a restricted free agent in two years and a recent poll of NHL agents around the league suggested his next contract could be worth between $8-8.5 million per season.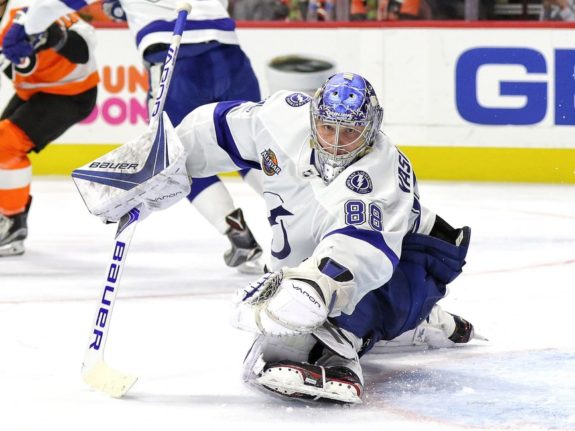 Joe Smith of The Athletic wrote that right now, Vasilevskiy is a huge bargain contract for Tampa and that the Russian goaltender has been paying attention to the recent contracts being handed out to players like John Gibson. Smith wrote:
How does this impact Vasilevskiy? Well you can bet by the time Vasilevskiy is up for a new deal, he'll more than double his AAV. As long as he continues the type of performance he displayed in his first full season as the Lightning's  No. 1. If (Vasilevskiy) wins the Cup and MVP, then he'll get (Carey) Price money," said one agent, who does not represent Vasilevskiy. "Otherwise, between $8-8.5 million AAV."

source – "Lightning notes: Which prospects could grab the last roster spots in camp?" Joe Smith – The Athletic – 08/09/2018
According to one agent, this number is conservative and could jump dramatically if the Lightning win the Stanley Cup and he becomes MVP. That could boost him another $2 million per season.