In today's NHL rumors, there is speculation the Pittsburgh Penguins are considering their options when it comes to Phil Kessel, the Blackhawks are trying to figure out their cap situation so they can make a move, potentially for a Vancouver Canuck, the Ducks are looking for a defenseman, and the Vegas Golden Knights make try to shake up the Seattle expansion draft.
Penguins Testing the Kessel Waters?
Multiple sources have said that the Pittsburgh Penguins have "tested the market" for winger Phil Kessel. Then, almost immediately, the rumors were somewhat retracted. While it doesn't appear there is a trade in the works and the Penguins may be backing off, for now,  this is something that could be revisited later. With the Penguins interesting season thus far, it's hard to know what GM Jim Rutherford has going on these days.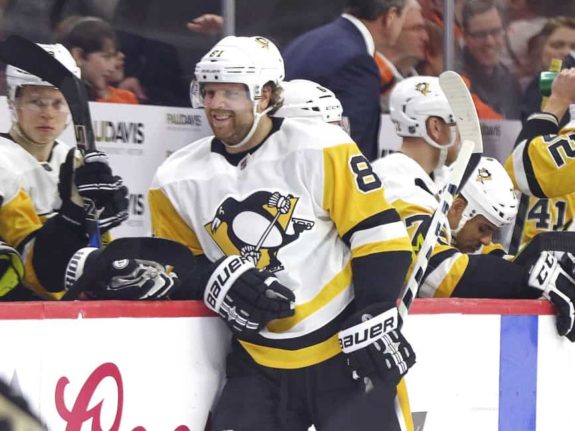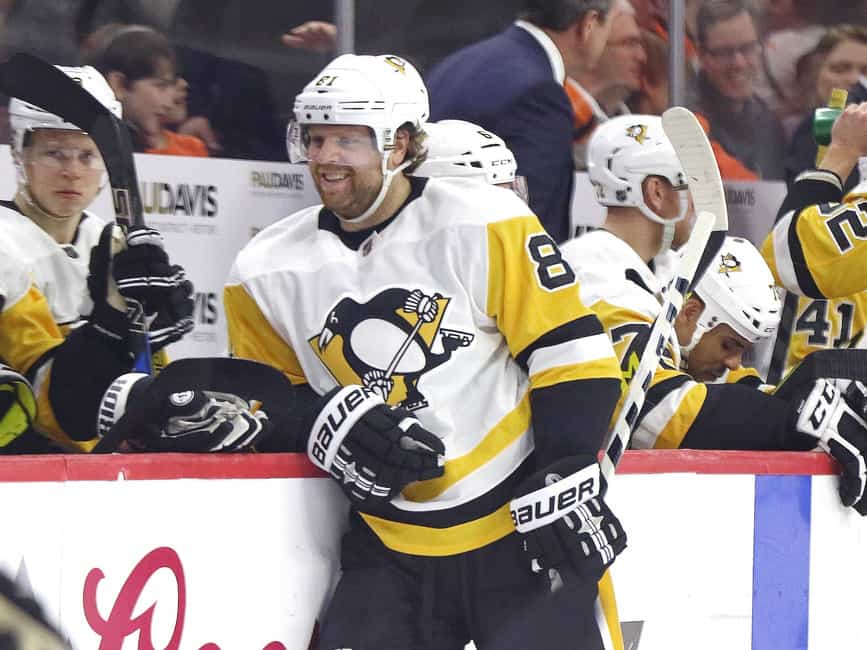 It has been speculated Rutherford has been looking to make more moves but after making little trades, it appears something bigger is the next step if he wants to change the roster. Kessel has a partial no-trade clause and would have some control over where he goes. He's also being paid $6.8 million per season until the end of the 2021-22 campaign.
Related: NHL Rumors: Zuccarello, Kovalchuk, Seattle Franchise, More
Blackhawks Calculating a Move
The Chicago Blackhawks have been out scouting heavily. Reports are their 'Cap-ologist' traveled with them on their latest road trip and that general manager Stan Bowman scouted the Arizona Coyotes, Los Angeles Kings, Dallas Stars, Calgary Flames, and the Edmonton Oilers.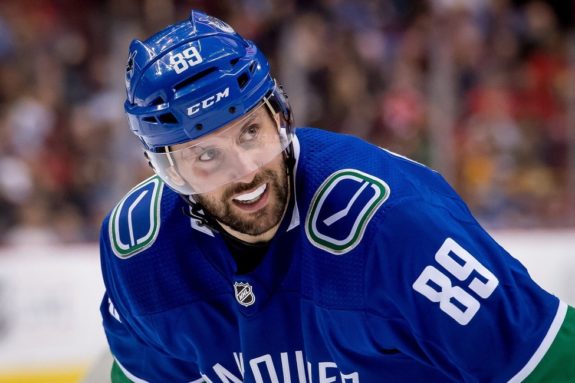 Not on that list but also rumored to be on the radar of the Blackhawks is the Vancouver Canucks who employ talented but struggling forward Sam Gagner. Elliotte Friedman suggested the finances might be tight if the Blackhawks are looking heavily at this deal.
Gagner's $3.15 million cap hit is troubling enough for this season, but the additional year on his deal is really what makes him less appealing. There is hope he could recapture the 50-point magic he had in Columbus two seasons ago, but that's not a guarantee so acquiring him is a risk. Would the Canucks be willing to retain salary in the deal? The team has plenty of cap space and GM Jim Benning told The Province: "if something is there, we'll do it."
Related: NHL Rumors: Flyers, Marner and Matthews, Quick, More
Leafs Looking at Jake Gardiner Sooner than Later
With Nylander signed, the focus has shifted to Mitch Marner and Auston Matthews but people in Toronto shouldn't forget about pending UFA defenseman Jake Gardiner. It is speculated that while most seem to think Gardiner will go elsewhere when the season ends, the Maple Leafs would like to get a deal done and hope he'll take creative bonuses and structure to fill in for signing for less money.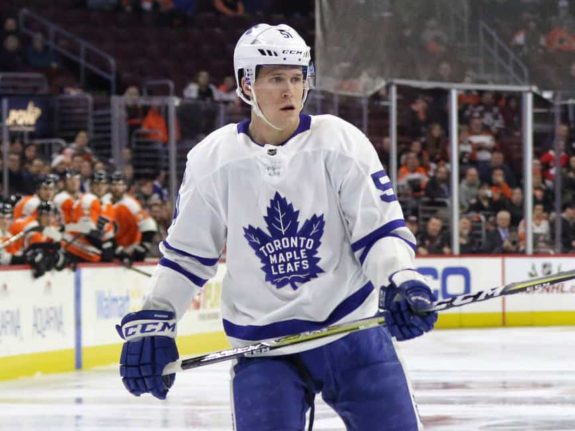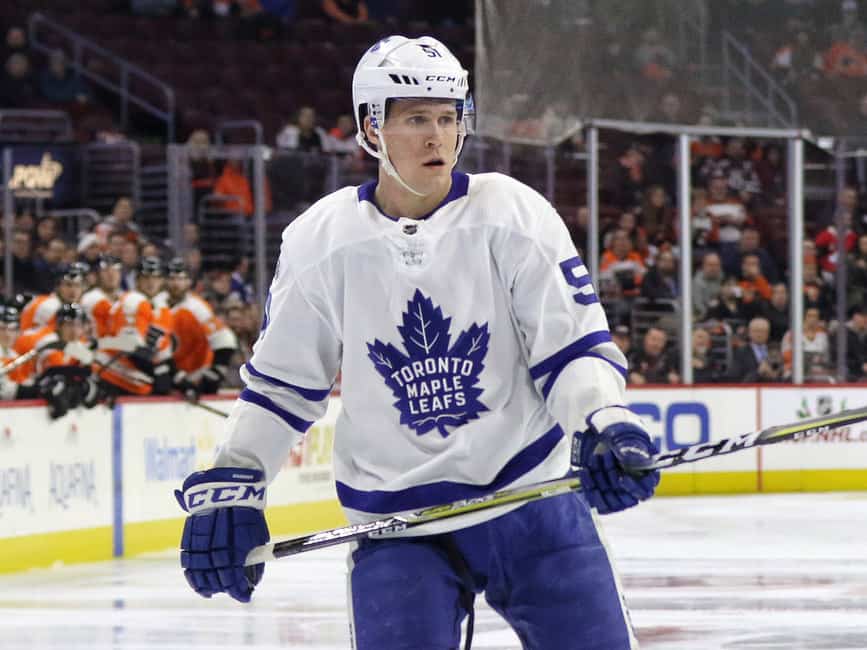 That might not be so easy. It is being speculated the mentality of young players is changing.
"The mentality is changing," one GM said last week. "The best players are aiming higher, especially with the possibility of contract rules changing in the next CBA."

"The guys making 'middle money' will be squeezed out or traded," another said.
Ducks Looking for a D-Man
The Anaheim Ducks are looking for a left-handed defenseman and are out scouting a couple teams according to Darren Dreger. Included among the teams they are looking at are the Montreal Canadiens and Carolina Hurricanes.
Dreger doesn't believe there's a connection there yet, but Anaheim knows what they need and at worse, they want to find a third-pairing guy with a left shot."
Related: NHL Rumors: Gardiner, Simmonds, McAvoy, More
Vegas Could Play an Unexpected Role in Expansion Draft
On TSN Insider Trading, Pierre LeBrun noted that the Vegas Golden Knights could play an interesting role in the Seattle expansion draft. Vegas is not subject to having to give up a player in the draft but they could make a few side trades. "Since the Golden Knights are exempt, they could go to teams and say 'we could make your life sweeter if you're willing to do x or x'" LeBrun suggested Vegas general manager George McPhee is not above taking advantage of a situation. "[he], frustrated a lot of teams last time around and he could get involved again."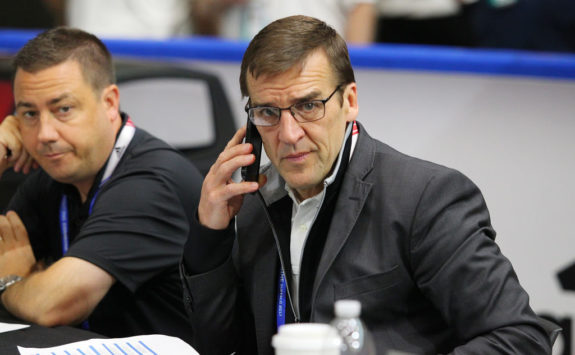 Shawn Simpson noted on Twitter, "McPhee fleeced a number of teams leading into Vegas expansion. With a reserve list exempt from the Seattle expansion. McPhee could load up before the draft, in direct competition with Seattle."
Want More In-Depth Rumors and News?
If you want to hear more about these rumors and many more, check out the brand new Hockey Writers Podcast, where we talk to writers from each team and special guests.
The Hockey Writers Podcast – Episode 1: Nylander, Wilson, Fuhr, More