In today's NHL rumors rundown, the Boston Bruins had a busy morning, placing Taylor Hall on long-term injured reserve (LTIR), adding Tyler Bertuzzi from the Detroit Red Wings, then signing David Pastrnak to a monster eight-year contract extension. What's next for the Bruins, who are already widely considered the favorites to win the Stanley Cup?
---
---
Meanwhile, are the Toronto Maple Leafs in the market for a goaltender? The Edmonton Oilers are going to try and do more before Friday's trade deadline and why did the Coyotes let Jakob Chychrun go for so little to the Ottawa Senators?
Bruins Lock Up Pastrnak, Looking to Sign Bertuzzi
The Bruins moved a top-ten protected first-round pick and a fourth-round pick to acquire Bertuzzi on Thursday morning. That said, the pending UFA is not necessarily being viewed as just a rental by the organization. Andy Strickland writes, "Edmonton, Dallas, Vegas, Carolina were some other teams to kick tires on Tyler Bertuzzi. The #NHLBruins aren't necessarily looking at Bertuzzi as just a rental. Will re-visit after the season and see how things go."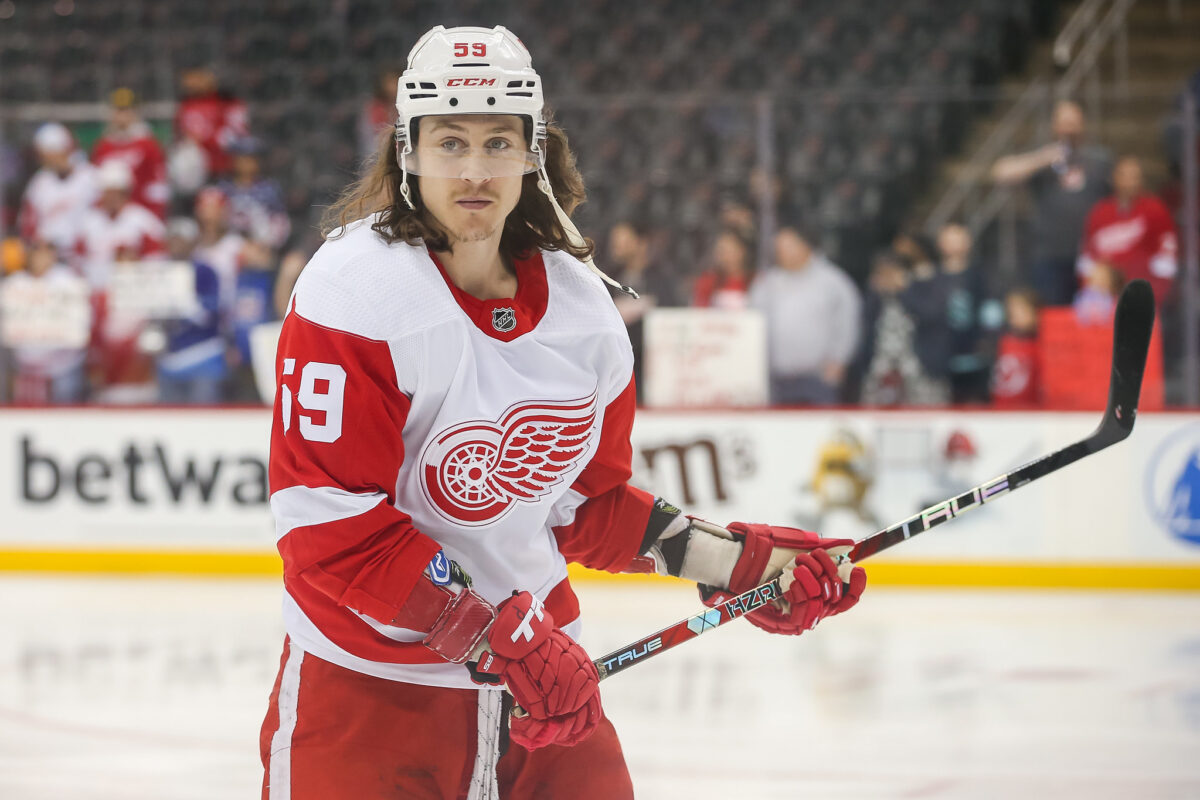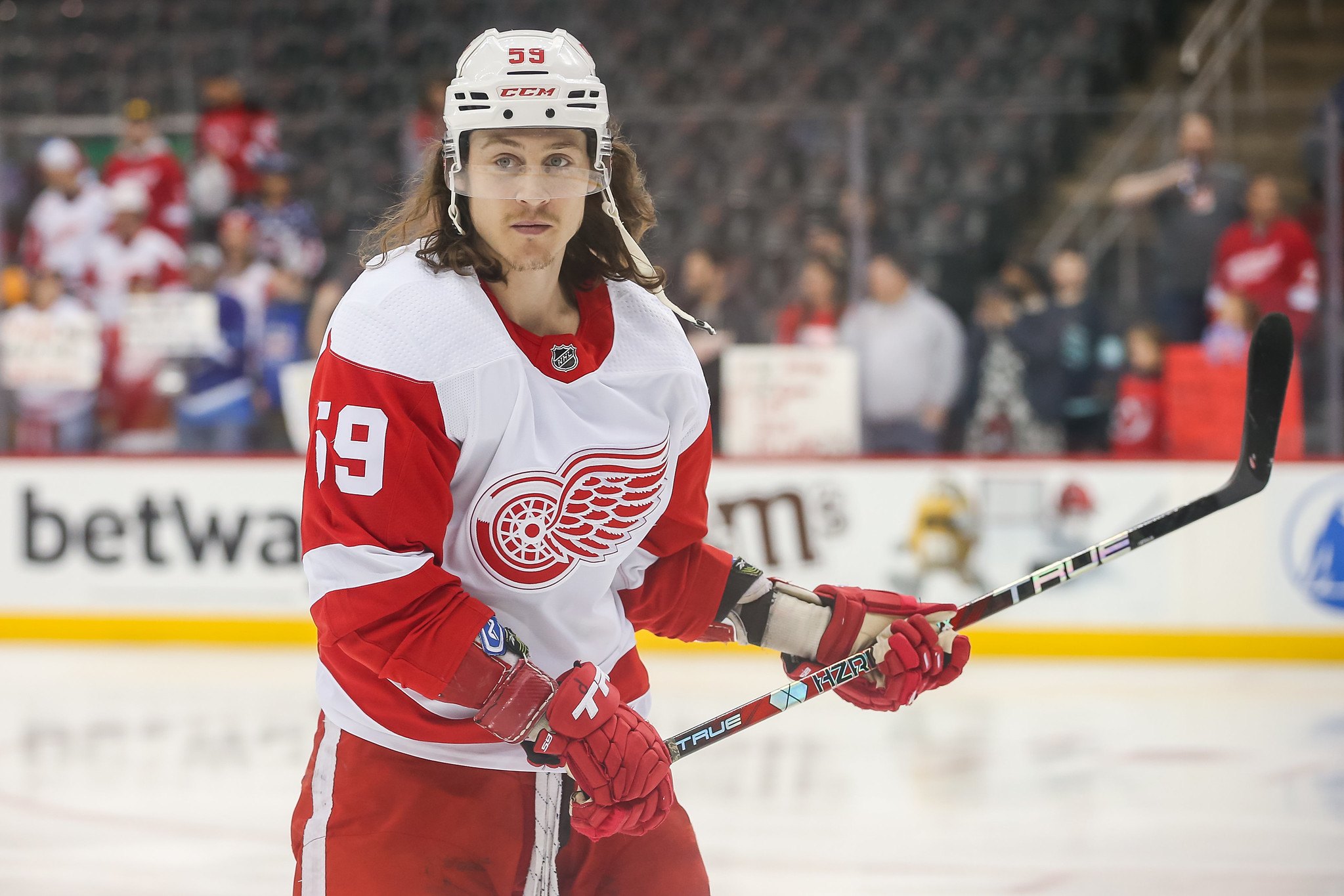 Strickland also noted that Pastrnak's new contract extension could create a domino effect throughout the roster. He writes, "Pasta contract getting done should pave the way for Boston to extend others including Trent Frederic who is having a breakout season." It will also be intriguing to see what this means for players like Patrice Bergeron and David Krejci and their eventual decisions about whether to return for another season or not.
Pierre LeBrun notes that "Contract talks never really went anywhere between Bertuzzi's camp and the Red Wings, the last contract conversation was back in December. So Bertuzzi knew this was a possibility." It will be intriguing to see if he's much easier to negotiate with when it comes to the Bruins.
Coyotes Return for Jakob Chychrun
Following the trade that saw Jakob Chychrun go to the Ottawa Senators on Wednesday, many were underwhelmed by the return. Considering the Coyotes had held Chyrcun out of the lineup for so long and rumors were that their ask was high and their price firm, the Senators got the defenseman for much less than most thought the cost would be.
---
Latest News & Highlights
---
It appears the reason is that the Senators were one of the few teams that could take his contract and not ask for Arizona to retain salary or take a contract back. Strickland writes, "Several teams we're trying to force the #Yotes to take back money (contracts) in exchange for paying the high price required to acquire Chycryn. Ottawa didn't and we're able to get the deal done. Moving the player was obviously a bigger challenge than some might have realized."
Will the Maple Leafs Look for a Goaltender?
Kevin Weekes tweeted on Wednesday, "Big moves so far for the Maple Leafs to round out their group & add more jam to their group. I think they need insurance in net, now the Goalie Trade Market has opened- will they acquire one before the Deadline?" That led to speculation the team might look for a netminder with one of their final moves before the deadline. Elliotte Friedman didn't think so.
Friedman noted during the intermission of the Oilers vs. Maple Leafs game on Wednesday that he doesn't believe GM Kyle Dubas is on the hunt for a goalie and with respect to rumors that the team might trade Alex Kerfoot to land a netminder (or any other piece), he doesn't see that happening either. Friedman notes that Dubas specifically gave up an extra pick not to have to move Kerfoot in a previous deadline deal.
Oilers Not Done, Holland Wants to Do More
After adding Mattias Ekholm to their lineup, Oilers' GM Ken Holland said, "We'd like to do one more thing if we possibly could." He didn't say what the team was looking for but did reiterate that it would have to be dollar in, dollar out so that would mean either moving someone down to the AHL or trading a player off of the roster to make additional moves.
He also added that he is hoping Dylan Holloway will be healthy by late March and have him play some games in the AHL and be ready for the playoffs. As far as Kailer Yamamoto goes, his injury situation could give the Oilers more room to do something. Jason Gregor writes, "There is concern. He has had neck/body issues all year. He has seen specialists, and last night's hit didn't look great for him."
** Update: Darren Dreger tweeted, "Initial feedback on potential Yamamoto injury is positive. The Oilers should know more later today. Hopefully he's able to play tomorrow. Some soreness, but nothing too concerning at this point."
---
Latest News & Highlights
---