In today's NHL rumor rundown, there is news on the Edmonton Oilers and their blue line situation. In Calgary, it appears the team is ready to trade for a goaltender and give up a solid defender in the process. One recent pending unrestricted free agent notes he'd like to become a Philadelphia Flyers forward and the Toronto Maple Leafs officially send two defensemen to the free agent market. Finally, what has goaltender Corey Crawford decided to do about his negotiations with the Chicago Blackhawks?
Oilers Could Lose Klefbom
According to Sportsnet insider Elliotte Friedman, the Oilers may be without defenseman Oscar Klefbom for a portion of next season (maybe longer). Friedman notes:
One situation EDM is monitoring: Oscar Klefbom is weighing options to deal with injuries from last season. One of the possibilities is surgery that could keep him out long-term (obviously, we don't know when next season will begin). His absence would need to be addressed.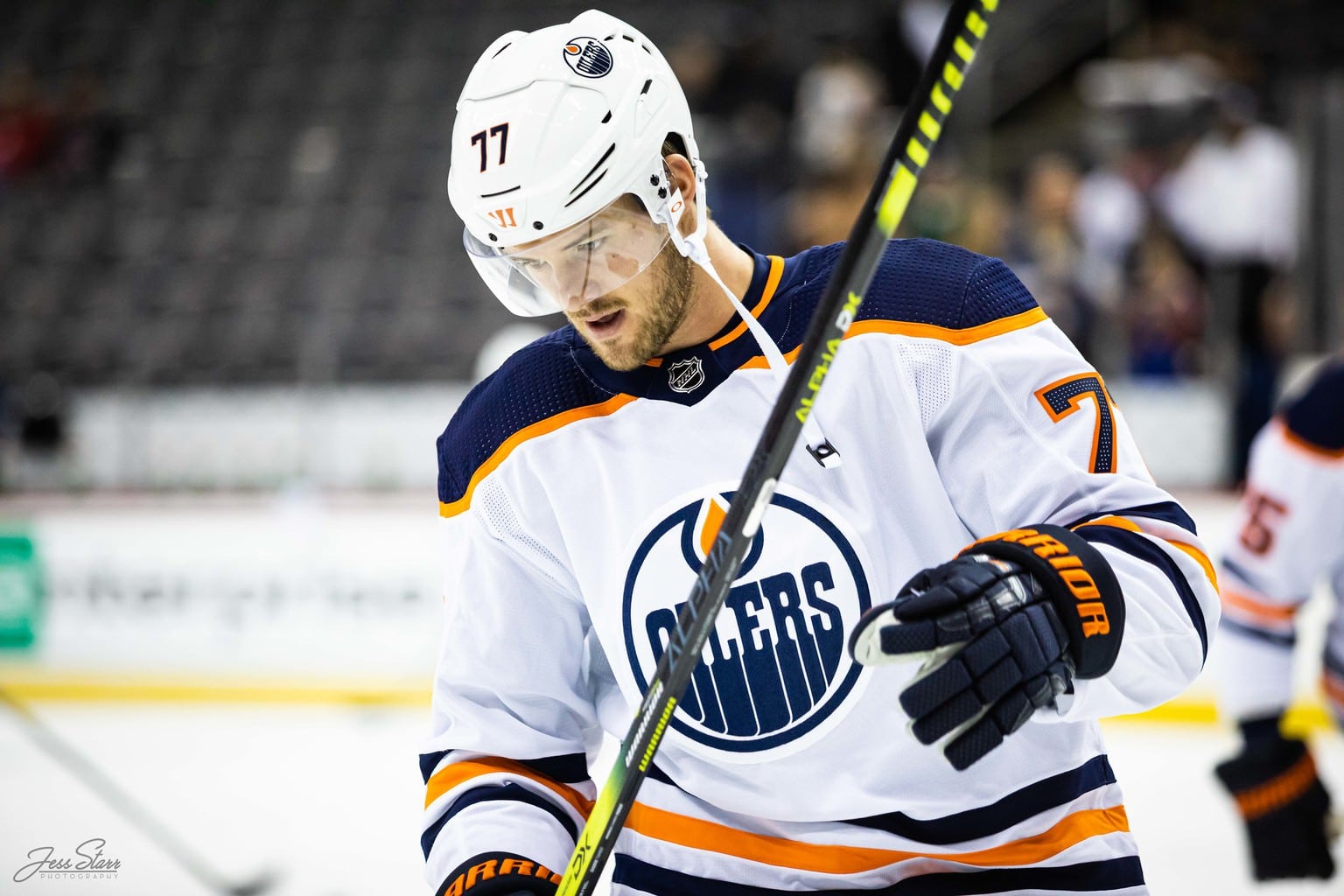 Klefbom is apparently looking at getting a bad shoulder fixed and there's some speculation things could be worse than that as talk was he might take more time off if the NHL goes back to a bubble situation.
This could explain why the Oilers are said to be in hot in pursuit of Arizona Coyotes defenceman Oliver Ekman-Larsson. Ekman-Larsson would come fill in the top-pair left-side role beside Adam Larsson and the Oilers would have an additional $4.2 million in cap space available to make the trade with Klefbom's money going on long-term injured reserve.
Related: Oilers Would Benefit From Puljujarvi Return
Flames Searching For Goaltender
Also according to a recent Friedman article, the Calgary Flames are actively making calls to numerous GMs about available goaltenders. Friedman reports he believes the Columbus Blue Jackets were among the teams the Flames contacted but nothing materialized from those conversations.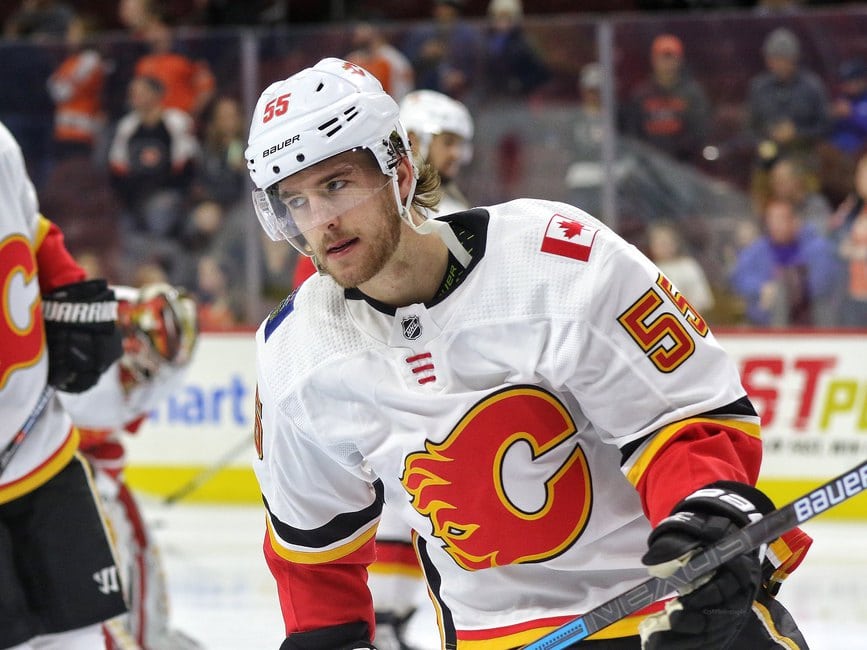 What might be more interesting about this news is that Friedman notes he's hearing the name Noah Hanifin pop up in conversation. Friedman added, "Depending on what's available, they could do a big revamp of their blue line." Hanifin has a $4.95 million cap hit but is locked in for four additional seasons and is a fairly productive defenseman.
Bobby Ryan Wants to Join Flyers
Now former Ottawa Senators forward Bobby Ryan recently spoke on the possibility of playing for the Philadelphia Flyers and told NHL.com that he'd take any chance to play for the team he grew up cheering for. He said, "if the Flyers were to make an offer or extend a camp invite, they'd move high on my list because of all the connections." 
During the interview, Ryan said the opportunity to sign with the Flyers had never presented itself and he's not sure if it will but he's hoping so. He added, "For me, it's about finishing correctly; I've got a lot of the other things in my life settled now and continuing to try to get better with my treatments," he said.
Whether it's the Flyers or another team, one organization might be getting a very motivated Ryan as a player and potentially on a very fair deal.
Related: 5 Ottawa Senators 2020 Draft Targets for 28th Overall
Maple Leafs Letting Ceci and Barrie Walk
It wasn't surprising news to hear both Cody Ceci and Tyson Barrie would be leaving the Toronto Maple Leafs this season but the news that both defenseman would be testing the free agent market became official on Wednesday.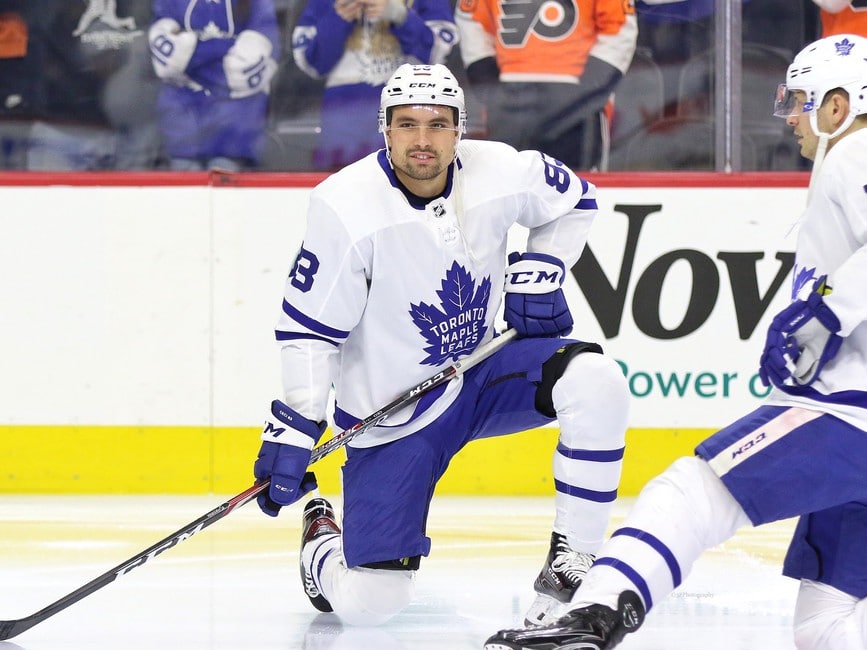 Pierre LeBrun noted during a TSN spot that he was told by a source that Tyson Barrie and Cody Ceci know that they're headed to market, they're not resigning with the Leafs.
LeBrun did say that Ceci and the Leafs have agreed to potentially circle back to the conversation about an extension if the market doesn't present much of value but it seems more likely the Maple Leafs are ready to move on after Ceci had such a disappointing season.
Crawford to Officially Test Free Agency
Another player that will head to market is goaltender Corey Crawford. Blackhawks insider Mark Lazerus of The Athletic has reported that GM Stan Bowman is not expecting Crawford to sign a deal with the team before the UFA market opens. He notes "Bowman said he's always an optimist in these things, but does he think Corey Crawford could end up hitting the UFA market? "We're realistic that that's a possibility but that's not what we're focused on."
Inside the article that accompanies that statement, both Lazerus and Scott Powers say they actually think a Crawford deal will get done with the Blackhawks because Chicago has very little else in the way of experienced goalies.
---
---
Catch up on all the latest NHL Rumors