In today's NHL rumors rundown, are the Colorado Avalanche about to sign veteran goaltender Jaroslav Halak? Meanwhile, are the Philadelphia Flyers and Ottawa Senators talking about a deal that would send Morgan Frost to Ottawa as part of a package that includes Shane Pinto? Finally, are the Toronto Maple Leafs seriously thinking about moving William Nylander to center?
Avs Close to Signing Halak?
There are reports the Avalanche are heavily considering the signing of veteran NHL goaltender Jaroslav Halak. Adrian Dater recently tweeted, "Avs looking for new backup goalie. Halak, [Daniel] Vladar and [Casey] DeSmith leading candidates." This is because Pavel Francouz is out for a while with an injury.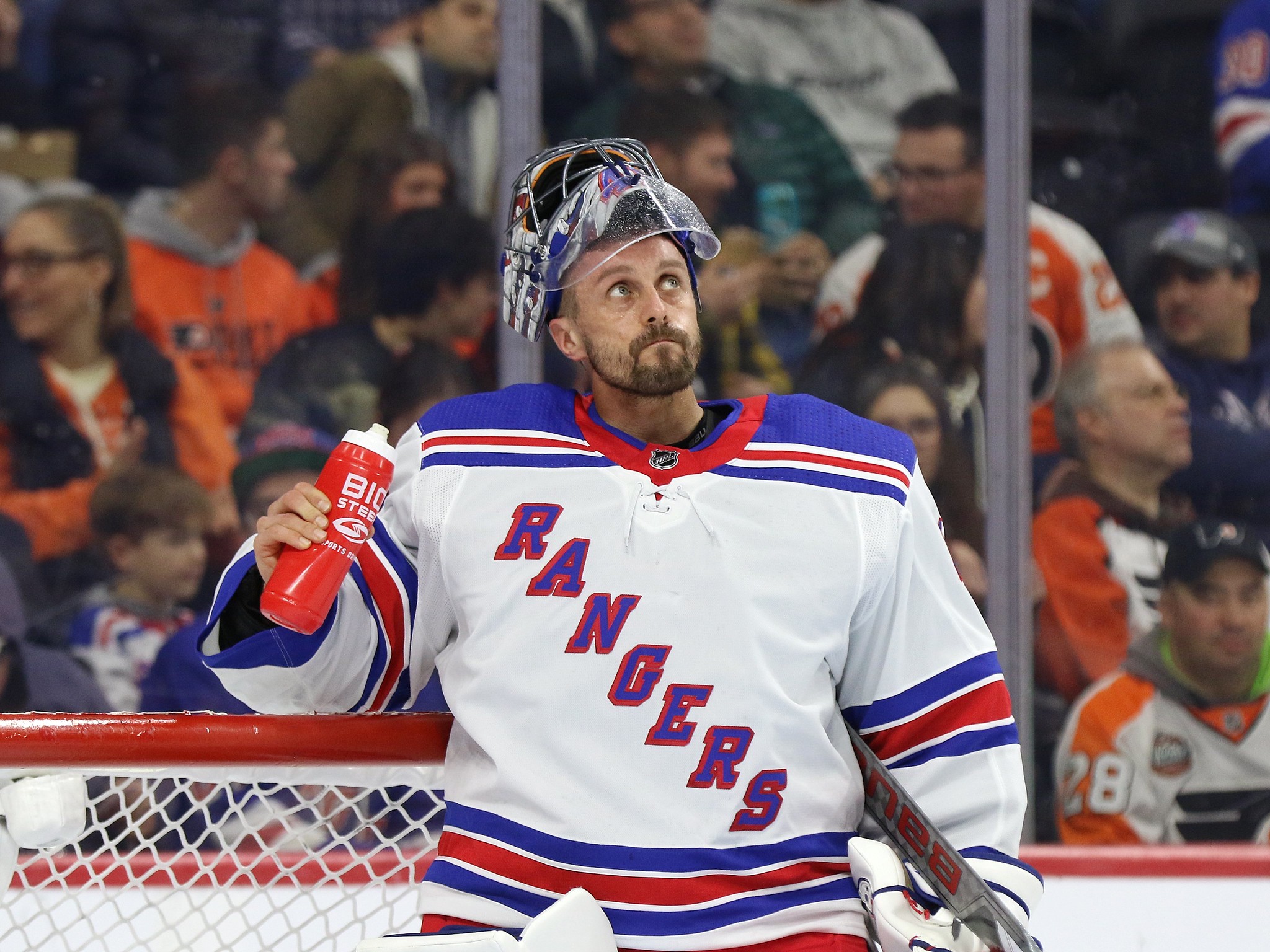 Halak makes the most sense simply because the Avs don't have to give anything up to acquire him. With Vladar and Desmith, the cost wouldn't be high, but a trade would be trickier to navigate unless the Canadiens were willing to dump DeSmith and take on some salary in the deal. NHL insider Frank Seravalli also identified Halak as a suitable candidate.
Sign up for our Daily NHL News & Rumors Substack newsletter

Additional confirmation comes from Avs insider Adrian Dater, who has noted the team's interest in Halak as an option. A reporter out of the Czech Republic, Tomas Prokop, is also reporting that Halak and the Avs make sense. In a tweet (translated to English) he wrote, "I already hinted at it. Jaroslav Halák is in the game to sign with Colorado, as Pavel Francouz is injured for a long time."
Related: Modern NHL Requires More Adaptability Than Previous Eras
If Halak doesn't go to Colorado, according to Kevin Paul Dupont's recent report in The Boston Globe, there is increasing speculation in the hockey community about the possibility of the Columbus Blue Jackets extending a professional tryout offer.
Senators and Flyers Working on a Trade?
It was touched on in yesterday's rumors report, but talk continues to surface out of Philadelphia and Ottawa that the two teams might be working on a deal. The rumored trade includes Shane Pinto and another unnamed young player in a potential trade involving the Flyers.
---
Latest News & Highlight
---
Some rumors mention Morgan Frost as part of the deal for Pinto, with salary considerations playing a pivotal role. Speculation points to the likelihood of the Flyers receiving cap retention in the form of Mathieu Joseph as part of the deal, a move that could benefit Philadelphia in the long term. Pinto's potential role as a third-line center is seen as a more fitting fit than Frost's in this scenario.
Notably, Bruce Garrioch of the Ottawa Sun reports that Pinto seeks a contract similar to the one Frost recently signed with the Flyers. He writes:
"As a restricted agent who doesn't have the right to sign an offer sheet, Pinto could report to camp without a contract. It doesn't happen very often, but it has happened in the past, however, the expectation is Pinto won't come to Ottawa until a new deal is in place. The belief is he would like a two-year deal that's north of the $2.1 million per season that centre Morgan Frost accepted from the Flyers 10 days ago."

source – 'SNAPSHOTS: The Ottawa Senators and Shane Pinto need to settle their impasse' – Bruce Garrioch – Ottawa Sun – 09/18/2023
Could the Maple Leafs Try Nylander at Center?
The Toronto Maple Leafs have been exploring various lineup options for the upcoming season, and as reported by Elliotte Friedman in his "32 Thoughts," there has been some talk about William Nylander potentially transitioning to the center position. Despite Nylander's versatility and exceptional skills, it would be a gamble.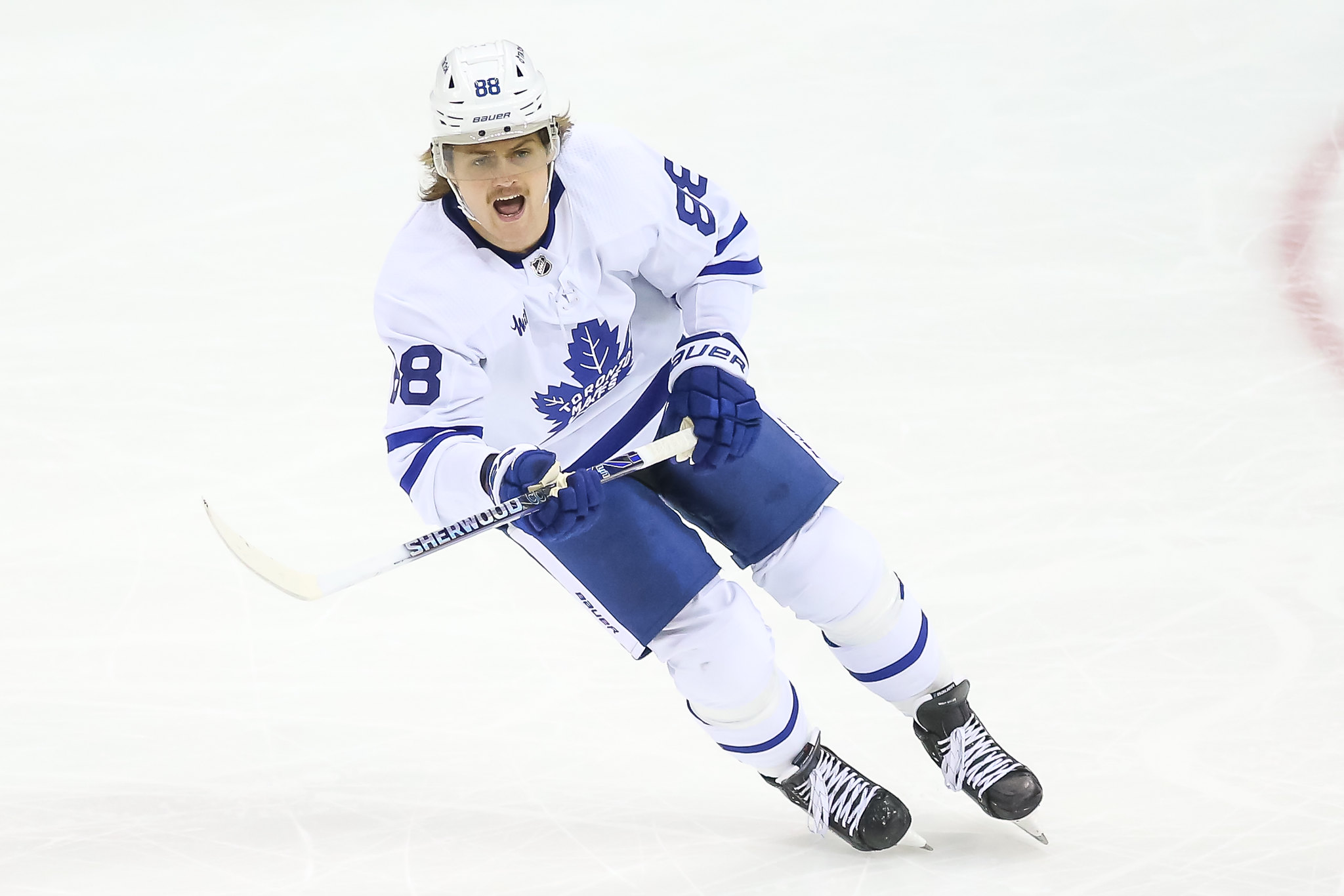 While the team's center depth is limited beyond Auston Matthews and John Tavares, moving Nylander could create an interesting domino effect throughout the rest of the top six. The other options include David Kampf, Pontus Holmberg and Max Domi.